26 Cindy- My Thoughts About Everything
Welcome to my blog!
My nickname is Bok Choy :D


Here are some of the things I like:
-Swimming
-Skyping
-Skating
    Since our school theme is inspire, I decided to post some quotes that inspire me...
1. "I have hated every minute of training, but I said: Don't quit. Suffer now and live the rest of your life as a champion,"-Muhammed Ali
2. "It takes getting everything you ever wanted and then losing it, to know what true freedom is,"-Lana Del Rey
3. "Even if you fall on your face, you're still moving forward"-Victor Kiam
4. "I don't believe you have to be better than everyone else. I believe you have to be better than you ever thought you could be,"-Ken Venturi
5. "How can mirrors be real if our eyes aren't real"-Jaden Smith
    Okay so another thing I have become addicted to is Japanese movies. I like them because
1. The drawing/animation is so pretty. Honestly. So many colours and so beautifully drawn...
2. The story is always good, no matter what. Even if the CD case looks bad, I will guarantee that it will be good.
3. All the movies seem to have some deep meaning behind the story like never give up or something. It can really inspire you.
Some of my recommendations include: From Up on Poppy Hill, 5 Centimetres Per Second (this one is so good), Howl's Moving Castle, Tokyo's Godfathers (not recommended for younger children), Princess Monoke, and Spirited Away. This list will continue to grow because I am still watching more and more everyday. So if you have time, pick a movie that I just recommended, and watch it today!
    Okay, you've probably guessed by now, but I have another obsession. So recently I discovered a singer named Lana Del Rey and now I have all her albums on her loop. The type of music she sings is Pop Alternative. I like it because all her songs are so calming and they all have a story in the story, which is really interesting. Her songs include very deep and relatable quotes too.  Some of my favourtie songs by her include: Without You, This is What Makes Us Girls, Paris, and many, MANY more. So by this point you can probably predict my last sentence... If you have time, be sure to check out Lana Del Rey!
    Guess what... That's right, I started another TV show (I really need to get a life)!!! So anyways, as you may have guessed, I started watching the Walking Dead (in fact, I'm already on season 3). Basically the show is about a zombie apocalypse (so predictable). The main character, Rick Grimes, survives with his family and kids. I really like this show because it's realistic. All the zombies in the show look real, and all the places they visit are all real. It's made me think about possibilities in the future of real zombie apocalypses. Just saying, if a zombie apocalypse actually did happen, I am most likely more prepared than you, the person who is reading every word I've typed. So you've probably predicted my last line already, but I'm going to say it anyways. If you have any free time, make sure you check out the Walking Dead.
    In my opinion, Asian snacks are the best. If you go to China, you will find every single flavor of everything there. Last year when I visited China, I enjoyed birthday cake and strawberry filled oreos, which were amazing. Some of the snacks I enjoy are shrimp crackers, QQ gummies (THEY ARE SOOO GOOD) and Pocky. I also need to mention the drinks, because they are also amazing. In China they have yogurt drinks which are delicious. The yogurt drinks come in flavors like strawberry and lychee. Honestly, I would go back to China JUST for the food. The candy/gum is also amazing. They pretty much have every single flavor you can think of (of course not the disgusting ones). Head to your local Asian store today and grab some snacks to enjoy.
Planet Earth is very lucky to haves cows. They give us beef and milk. I personally love beef, especially beef noodles and beef with rice. Side note- when I went to China, all I ate was beef noddles and beef with rice because it was sooooo good. I also find it that the noodles and rice in China are better than it is here. I also really like beef BBQ. I also like milk because milk is needed to make yogurt and marshmallows. That's why we should appreciate cows more.
MOOOOOOOOO MOOOOOOOOOOO
Those noodles are seriously making me hungry. Okay, I'm really hungry now.
One thing I'll be starting soon is swimming. I started swimming when I was 6, and now I'll be starting Bronze Cross on the 26th. I am actually quite nervous for this because I took Bronze Medallion (the level before Bronze Cross) a year ago, and I remember absolutely nothing from it (I also may have forgotten how to swim). Even though I am quite nervous, I think this will be fun because Ragavi will be taking the course with me. Until next week folks!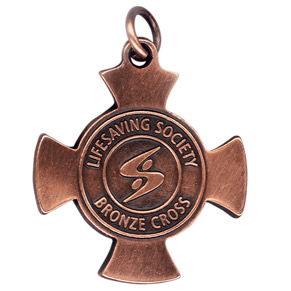 Another show I recently started watching is Family Guy. It's actually really funny. My favourite character is Stewie because he's so cute, yet maliciously evil on the inside (I also love his big head). I also like Peter (although he is inappropriate at times) because he's really funny and caring for his family... once in a while. Anyways, if you have any spare time, make sure to check out Family Guy. 
    A show I recently started watching is Pretty Little Liars. At first I thought it was a really girly show, but it turns out, its not. It actually really interesting. Its about 5 girls, Hannah, Spencer, Emily, and their dead friend Alison. Alison dissapeared a year ago, and they finally found her body, but her story isn't finished yet. The 4 girls have been getting texts from "A"- texts that could ruin their lives. The story is basically about trying to find this "A". There are currently 4 seasons I believe. I would rate this show 10/10.
I think Macklemore's song "Same Love" is the start of changing how  we see other people. I think it would be really hard to come out as "gay", because everywhere we go we hear people saying "Dude, that's so gay" and other comments like that. People are using "gay" as an insult, but people like Macklemore might change that. If celebrities support that, then people may think its okay. I think these days society is accepting gay people more and more compared to olden days, which is great because everyone should be treated equally. Hopefully one day we will have a world without any discrimination.