-
My name is Jodi Muffley and I am the nurse at Linden Hill. My office does get quite busy, but please do not hesitate to call or email me with any questions or concerns. I will do my best to return phone calls promptly, but email is much easier for me. My email is 
jodi.muffley@redclay.k12.de.us
.
Due to the nature of my position, please read the procedure on communicating with parents on the sidebar should you have any questions or concerns.
Medication Administration
All medications (prescription and over the counter) must be kept in the nurse's office. Over the counter medications require a parent note.  Please include the dosage and time the medication needs to be administered. Medication must be in the original bottle with the prescription label. All respiratory inhalers MUST be in the original boxes as well. Respiratory inhalers and nebulizer medications will be given as prescribed by the doctor. If you would like these medications or treatments to be given at scheduled times, a doctor's note will be required as this would be changing the prescription and can only be done by the prescribing doctor.  Cough drops are considered a medication and should be in a baggie with parental permission. I will not dispense cough drops  to KN and 1st grade students without written permission from parents as they can be a choke hazard. Feel free to contact me if you have any questions regarding the medication administration procedure.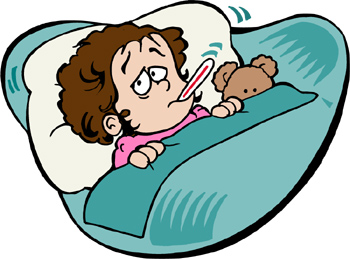 Fever, Vomitting, or Diarrhea
Students will be sent home from school with a temperature of 100.0 or higher. The student may not return to school until he/she is fever free WITHOUT medication for 24hrs to ensure that he/she is no longer contagious. If a student vomits in school or on the bus to school, the parents will be notified to discuss the illness.  If a student reports diarrhea in school without the presence of a fever, parents will be contacted to discuss the illness. Due to the nature of both illnesses, assessment is limited and the District exclusion policy will be followed. Our goal is to keep students in the classroom learning, but we need to keep our kids healthy and this exclusion policy provides a healthy environment for all of our students.
Screening
Vision and Hearing screening on all KN, 2nd and 4th grade students. A referral letter will be sent home should your child require further evaluation. Please have the doctor complete the bottom of the letter and return it my office for your child's health record.
Postural Screening on all 5th graders.  AI DuPont will conduct a Phase 2 screening for those students that are identified at the initial screening.
Casts and Stitches
No student may participate in gym or recess that has a cast or stiches until a doctor's note is received clearing them of all activity restrictions. The RCCSD has a form that must be completed by the doctor to release the student for gym. This form can be downloaded from the District website or I can provide you with a copy. Please note that this is a district policy.
Please keep all medications in a child safety lock box and out of reach of children. There is a link to the Up and Away Program on the sidebar to learn about storing medication so that our children are safe.