Look for announcements!!!
Welcome to Paw Paw High School Robotics!
Home of Team 5462 | 2PawR | 2 Paw Robotics
Our Mission
I
t is our goal to inspire our me
mbers to be leaders in science and technology by offering them the opportunity to gain a foundation of knowledge and 
vocational skills that inspire innovation and foster confidence, 
communication, and leadership. 
We have qualified to go to 
Worlds!
Donations
If anybody would like to make a donation, our GoFundMe site is the best place to do so.
Thank you for your sponsorship.
The National Aeronautics and Space Administration generously granted us $5000, 
allowing us to pay the entry fee from the beginning and giving us a platform to work upon. 
Rockwell Automation was kind enough to provide us with $4750, 
put towards our robot and our spreading of STEM education.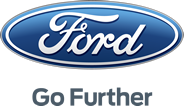 Ford Motor Company donated $3000 to our team, soon to be put to work towards a victory in our next competition.
Thanks to all our sponsors for allowing us to be able to compete in the events to come. We greatly appreciate your support.
We will be using "Meal Train" to organize our team's meals on Saturdays.
Volunteer for Meal Train
None at the moment. Check back later!
End of Build Season
Build season has come and gone, and we have a wonderful robot to show for all of it. This has been another great year for building, and it seems to be our greatest creation yet! We will have
to see how it fares at the competitions. Until then, everyone!
2017 Game Theme Released!
The FIRST Steamworks game has been released, along with the build season 

officially starting for this year.