If you have any questions about Aeries after reading this  AND have READ the information about Aeries that is constantly being updated on the
Universal Share
let Nikki Shiers know at
nikkih@portervilleschools.org
. All positive comments can be directed to me at
Sanders@portervilleSchools.org
.
WHY? WHY? WHY? Why did the district switch over to a new program that has many bugs and is still in development?
Answer: It is what it is.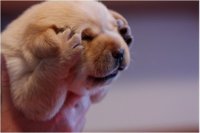 Why would they have a birthday report available BEFORE the ability to print grades?
Answer: The elementary teachers wanted this. There are more of them so they win!
Helpful Hints:
Under View for entering grades by using "quick data entry" you can start to type a student's name and then choose the student. This is a good option if you have a pile of papers not sorted in alphabetical order
When a student adds or drops your class- you can adjust the assignments that counts toward their grade by using the manage student option and then at the FAR RIGHT Low and High Assignment numbers
It is a good idea to SELECT the "COUNT toward final grade" on every assignment *THIS IS UNDER YOUR OPTIONS MENU for each class . This makes it so that as soon as you enter the grade counts toward that student's percentage and not the whole class. Use "grading complete" when you want the zeros to count against the class.
BACK UP YOUR GRADE BOOK! Please be careful with retrieving backed up grade books, though. If you use a backed up version EVERYTHING will go back to the BACKED UP TIME .
Linking grade books can ONLY successfully be done BEFORE ANY students or assignments are added. You can unlink at anytime if the classes have different assignments BUT ONCE UNlinked the link CAN NEVER be replaced unless you start completely OVER
You can copy and /paste assignment names or comments into Aeries fields by using Control+C to copy and Control v to paste
Control Z is UNDO and may save you at some point
right clicking is very limited in this program
By unclicking BOTH "visible to portal" and "score visible to portal" but LEAVING Grading COMPLETED checked you can "hide" the past assignments from the parent and student views but you can still see them. You can also hide future assignments this same way... just remember to check them to make them viewable when the time comes
Where are all the good things that we lost from the old Aeries?
Answer: They are being added to the program but it may take awhile.
Here are the requests that have been made:
Categories - A way to sort them, alpha, numeric, something...
Gradebook Sections - A warning when sections from My Sections are selected to be placed in a gradebook when the section periods are not the same
Max Score Default - The ability to set your own default Max Score to appear when creating New Assignments, perhaps in the Options...
Lo and High Scores in Manage Students doesn't appear to be working correctly. If only Lo Assignment number is entered, it does not work, must enter High Assignment as well.....
Assignment Range to Display - The ability to set range for Parent Portal, only
Teacher Email Link - Would like Teacher Email addresses to be links, currently not...
Gradebook Backup - The ability to back up all gradebooks at site at one time. Also, the ability to create custom auto-backup schedule by teacher
Gradebook Missing Assignment Report - The ability to print more than one student per page
Gradebook Summary Report - a lot of comments about this one.... the field formatting in Excel is not always consistent, decimal places going to 4, even though I have it set to 1 for Assignment Scores in Portal Options; option to Print Shading; Grid lines automatically print; Assignment Legend (like ABI) instead of option to show Assignment Descriptions because it makes fields too large
Highlight color of selected student when entering Scores by Class, a unique unused color. The green too closely matches other green used as score/assignment indicator
Scores by Student - Want the ability to lock or save after rearranging the Columns. Everyone at meeting wanted Scores to be in first column following Description
Count down clock for Timing Out of Aeries.net and completely logging users off. Teachers still assume they are logged in because they can still see Att or Grd
Also, please share with your teachers that 2 new comments have been added to Grade Comments:
Have an Great day
Lori and Nikki