Classroom News for June 2016



Yippee! The Second grade has a field trip planned! On June 17th we will travel to the Great Bay Discovery Center to study the estuary habitat. What fun! The classroom teachers have the details! 



Note: There is exciting learning going on in your child's classroom this term. We are learning about life cycles, habitats,and writing non-fiction. We will go on field trips and celebrate a great year of learning. 
Also. a reminder that flip flops are discouraged from being worn at school because they pose a safety issues on our playground and hinder a child's participation in physical education classes. Thanks.
Mathematics: Topic 4 is under way! We will take our counting coins skill and apply it to real life by buying items and making change. Who doesn't love money? We will practice counting coins and solving problems involving adding and subtracting money.  He/She will use the regrouping skills they learned in previous units to solve money problems. Also, It is important to support the efforts of the children with regular practice in the basic facts. So continue to use www.xtramath.org 
 account where they can practice addition and subtraction facts both at school and at home. Remember that the PearsonRealize web site 
contains copies of the homework assigned and links to games and homework helpers. You can see the same video that your child sees at school, print out copies of the homework, play games, and use the interactive glossary to help your child with homework. 
Reading:
  HAPPY UNBIRTHDAY!  Our current reading unit is centered around reading biographies and learning how to find and organize information to create a written summary of a famous American. The students will create an Unbirthday Box about their chosen Famous American. They will also learn how to give a presentation about their learning.  We will also be reading about animal habitats in Science. 
We expect that your child will read at home for 15 minutes a day. You can record the number of minutes on the daily homework log. We will track the number of minutes read each week. We also have a self-selected reading time here at school. We use this time for individual reading conferences and for teaching your child to choose appropriate books on their own. The expectation for second grade is that your child will be able to read a self-selected book independently for 30 minutes by the end of the year. 
Word Block :
  We have begin unit 14 with the oa, oe, and ow sounds. Please refer to your individual teacher's homework folder for review Fundations homework. Also, be sure to check out spelling lessons at Scootpad.com. This is a two week unit. The trick words for week 1 are: Monday, Tuesday and cousin. Week 2 words: lose, tomorrow, beautiful
Writing:
 We are finishing our personal narratives. The students have learned to write different types of story beginnings and endings. They have learned transition words and add more descriptive language to their writing. They have taken this piece of writing through the entire writing process from planning to typing their final draft. We are watching to see if the work we do in Fundations is transferring to their writing skills. 
It is expected that your child can write 4-6 sentences about a single topic using beginning capital letters and ending punctuation during a daily 10-15 minute independent writing time during this quarter. 
Science:
 We released the caterpillars last Friday. Be sure to watch our playground for their future generations. We will continue our study of habitats. Next up are the trees! Like the Lorax, we will learn how important trees are as habitats for small creatures.   
Reminders:
  We are using a five day block schedule. This means that specials are not always on the same day of the week, but are always in the same order. See our class schedules for the order for your class.
       yes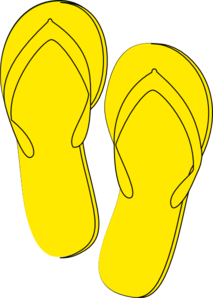 no
Students are discouraged from wearing flip flops to school. They are a safety issue on our playground. Other types of sandals are fine. Students are welcome to leave a pair of sneakers in their cubbies for physical education class.