Classroom News for 2016-2017


Yippee! We made it to week 4 already! Look what is up ahead...
Note: Second grade is being taught by three teachers this year. Your child may be in a regular classroom or in the multi-grade classroom. The teachers are Mrs. Mahanes, Mrs. Erickson, and Mrs. Rowley Second grade is a busy and exciting year! There is exciting learning going on in your child's classroom this term. We will learn about rocks and minerals, choosing "just right" books, expanding our math skills, and learning to work together productively.  
Mathematics: We will complete Topic 1 and move onto Topic 2 this week. Scoring information will come home with the test results by the end of the week. You should have received the passwords for the programs we are using in class for math. If you have not received the www.pearsonrealize.com  login information, please contact your child's teacher.
The PearsonRealize web site 
contains copies of the homework assigned and links to games and homework helpers. You can see the same video that your child sees at school, print out copies of the homework, play games, and use the interactive glossary to help your child with homework. We are also encouraging students to use xtramath.org to practice math facts at home. 
Reading:
  Our first ELA unit is about finds the 5 W's in fiction stories. (Who, what, where, when, why and sometimes how) We will begin leveled groups by the end of the week. 
We expect that your child will read at home for 15 minutes a day. You can record the number of minutes on the daily homework log. We will track the number of minutes read each week. We also have a self-selected reading time here at school. We use this time for individual reading conferences and for teaching your child to choose appropriate books on their own. The expectation for second grade is that your child will be able to read a self-selected book independently for 30 minutes by the end of the year. 
Word Block :
  We are in week 2 of Unit 1 of FUNDATIONS during our word block. We will spending this week practicing for the first unit assessment. We will continue learning to use a dictionary and thesaurus! Check with your child to be sure he/she knows what closed syllable is and how to mark it. We have completed the Fundation Placement Inventory and will be building groups to target our instruction to your child's greatest needs. 
Writing:
 The first six weeks of school will be spent practicing skills learned in first grade and building a Writing Workshop community in the classroom. 
It is expected that your child can write 2-3 sentences about a single topic using beginning capital letters and ending punctuation during a daily 10-15 minute independent writing time during this quarter. Your child will learn how to use a dictionary as a resource when editing their writing.
Science:
 Our first scientific study is to dig into rocks and minerals as examples of how our Earth changes over time. We will take a field trip in early October to explore and collect rock samples!    
Reminders:
  We are using a four day block schedule. This means that specials are not always on the same day of the week, but are always in the same order. See our class schedules for the order for your class.
       yes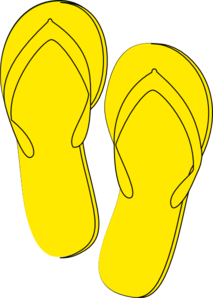 no
Students are discouraged from wearing flip flops to school. They are a safety issue on our playground. Other types of sandals are fine. Students are welcome to leave a pair of sneakers in their cubbies for physical education class.  
Water 
b
ottles are welcome in the classroom. Students ma
y leave them a
t school Monday-Thursday. We ask the students to take the
m home on Fridays so the 
water bottles can be cleaned over the weekend.