Literacy Leads to Success!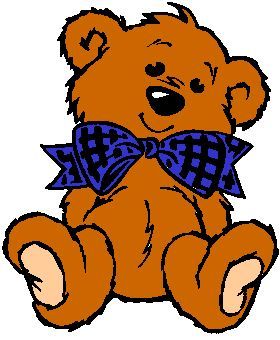 BE RESPONSIBLE, BE READY, AND BE RESPECTFUL
Mission and Vision

Fort Foote Elementary School

Home of the B. E. A. R. S. 




'Believing in Education and Reaching for Success'

Believing in a climate of mutual respect of inquiry-based learning where every child is encouraged to strive for excellence.




Everyone, including staff, students, parents, and the community, are actively involved, and engaged, in our Character Education Program, which will cultivate a diverse and successful school environment.




All stakeholders are dedicated to providing a climate of high expectations where all students and staff are valued.




Realize that parental involvement, support, and accountability is key, leads to, and fosters high student achievement.




Success will come with a solid educational foundation to empower the growth and development of our students so that No child is Left Behind.

 

Mission

To provide a great education that empowers all students and contributes to thriving communities. Our mission statement defines the scope of our work and communicates what we hope to contribute to society as a result.




Vision




PGCPS will be a GREAT school system recognized for providing education services which ensure that every student in our diverse school district graduates ready for college and careers in a global society. Our vision statement paints a future where all students, regardless of background or experiences, have access to high-quality learning environments, a broad array of educational opportunities, and effective support systems that equip them to graduate college and career ready.




We strive to have 80% of our students reading on or above grade level by the end of the 2017-2018 school year.  




8300 Oxon Hill Road • Fort Washington, Maryland 20744 • Phone 301-749-4230 • Fax 301-749-4236

 




DRESS CODE

Boys

Solid White Polo or Solid White Dress Shirt with Navy Blue Necktie

Solid Navy Blue Cardigan

Navy Blue Uniform Pants

Solid Black or White Shoes

Solid White, Navy Blue or Black Socks

Solid Black Belt




Girls

Solid white polo or solid white peter pan collar blouse with navy blue crossbow

Solid navy blue cardigan

Navy blue pants or plaid jumper (6th grade option only-plaid skirt)

Solid black or white shoes

Solid white, navy blue or black socks

Earrings must be dime size or  smaller




Special dates -
Nov. 5th - 2 hour early dismissal
Nov. 6th - Election Day - schools/offices are closed

 Nov. 12th - parent/teacher conference
 Nov 20th - report cards issued

 Nov. 21st thru Nov. 25th - Thanksgiving Break


CHARACTER  EDUCATION:

Honesty- 


"Character is doing the right thing when nobody's looking." – J.C. Watts

Grades:

Per PGCPS requirements:

Assessments  - 50% of total grade

Classwork - 35% of total grade

Homework - 15% of total grade

Please check SchoolMAX Family Portal regularly to keep informed of your child's progress. It is updated weekly.