PEO Lake Ontario has cancelled this event due to low participation!!!!
Refunds will be issued shortly!
Savour Summer & Explore Ontario's Distillery, Brewing, and Wineries
Note:

This event requires registration and payment to attend.
Spots are Limited.



DESCRIPTION
Offered by PEO Lake Ontario Chapter
Includes round-trip transportation, 3 tours + accompanying tastings, full course lunch (appetizer, lunch dessert), taxes & gratuities
Summer doesn't have to end quite yet! Enjoy a day exploring Niagara's wine, whiskey and beer offerings with the Professional Engineers Ontario!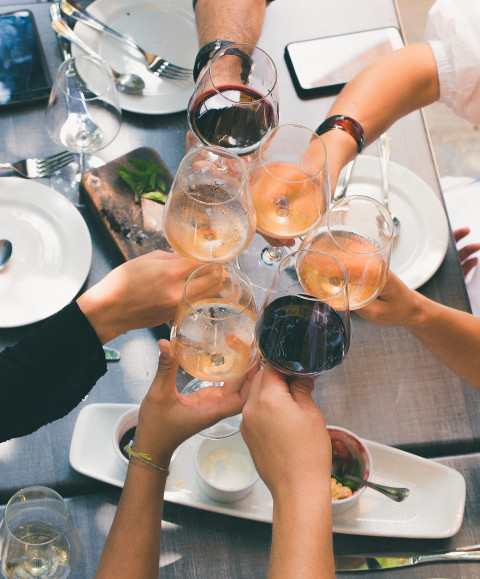 This full day tour takes you from either of two pickup locations:
Pickering Town Centre (9:00am departure click link for map of location)
Bus will be on Pickering Parkway just west of Glenanna for pickups.
or Scarborough Town Centre (9:20am departure click link for map of location)
Bus will be on Town Centre Court.
On a luxury motor coach to visit scenic Niagara wine country. We start the day at Wayne Gretzy Estates for The Great Canadian Wine & Whisky Tour, a 45-minute guided tour that reveals the secrets behind Wayne's wine and whisky! This experience celebrates family, history and Wayne Gretzky's dream of opening a world-class winery and distillery. On your journey you will get a behind-the-scenes look at the distillery equipment, from the hammer mill to the copper stills, to learn more about our local ingredients, distilling and blending processes, and their rigorous standards for creating award-winning whisky and spirits. In the backyard you'll discover their love of cocktails before heading to the vineyard and underground barrel cellar. You'll learn the process to crafting Wayne's favourite wines and enjoy wine and whisky tastings along the way.
We continue with a delicious full course lunch (see menu below), including vegetarian option at Benchmark Restaurant followed by a tour and tasting at Niagara College's Teaching Brewery or Winery. The day wraps up with a tour and tasting at Forty Creek Whiskey Distillery, finally returning you to the two drop-off options: Scarborough Town Centre (6:30pm) or Pickering Town Centre (6:50pm) , where convenient options for public transportation and restaurants await you.
Join your engineering colleagues for the all-inclusive, low price of $110 per person.
This deal is a steal, and tickets will go fast. Make your reservation today!
Please Note: Because this event is subsidized by the chapter we kindly ask that Lake Ontario Chapter members request an appropriate number of tickets.
Select the ticket type that will give you the tour you want to attend at Niagara College. We have limited number of spaces for the Teaching Brewery Tour.
In order to maintain our schedule for pickups please be early to find parking and leave enough time to make your way to the designated pickup location at each shopping mall. Unfortunately we can't hold the bus if you are running late.
Menu:
Roasted Beet Salad
Baby Arugula, candied walnuts, whipped goat's cheese, maple balsamic vinaigrette
OR

Puree of Parsnip Soup
Root vegetable crisps, paprika NC Honey, parsley oil
~~~
Butter Poached Fogo Island Cod
Warm fingerling potato salad, kale, onion soubise, sauce vierge
OR
Crispy Tempura Fried Tofu
Korean BBQ sauce, basmati rice, stir fried bok choy, broccoli, shiitakes, red pepper, kimchi
OR
Grilled Stuffed Chicken Breast with Squash, Swiss, Sage and Sweet Potato
Fingerling Potatoes, Fall Honey Roasted Vegetables, Natural Pan Jus
~~~
Black & White Crème Brulee
Classic Vanilla Crème Brulee & Blueberry Apple Butter, Shortbread Cookies, Fresh Berries
OR
Pumpkin Cheesecake
Spiced Crumb Crust, Mulled Wine Berry Sauce, NC Honey Marshmallow
Coffee or Tea