Thursday October 12, 2017
Looking good Billy Ray. Feeling good Louis.
Trading Spaces (1983)
We had a great trip over to the state meet course and I LOVE how we're looking in workouts this week.
Ready to race with something to prove on Saturday. Excited for the opportunity to show people what the Panthers can do! 
Monday October 9, 2017
The temptation to quit will be greatest just before you are about to succeed.
Chinese Proverb
We had an excellent workout today as part of our state meet prep for Saturday. We will do a final pace session on Wednesday on the track, then taper to rest the legs. 
The boys also reviewed the state course map, sectional results and last year's team results. A Top 10 team finish and seven PRs is the goal, and I like where we're at right now as a squad.
A few reminders:
All practices this week will be finished by 4:30 PM
Tuesday - State Meet Shirt Orders are due at Midnight (see the link on the home page)
Thursday - Out of class at 2:30 to go to Bloomington for state course practice. Home by 6:00.
Friday - Team Dinner @ Smith's House at 4:45 PM
There will be other junior high dances...there will not be another state cross country meet. I would strongly encourage you to stay home on Friday night, rest up, and be ready to race on Saturday.
How you eat, sleep, and hydrate this week is CRUCIAL to maximizing our team performance. Do things right.
Saturday October 7, 2017
Great job today Panthers! One more step in the process - for the state meet next week and for our continued success as a junior high and high school cross country program.
Girls Race
We had a few very good individual races, and a few not so good individual races. As a result, the team race overall was pretty average - not our best. I'm proud of you ladies for sticking to the race plan and giving a good effort. I will sit down with each of you individually for end of season meetings, and we'll move forward. Practice schedule, meet schedule, and every aspect of our program will be analyzed for changes. I'll expect you to fill out the end of season survey (your homework), and I will spend time in the off-season meeting with coaches from other schools, attending coaching clinics and working with our high school and junior high staff during the track and field season (my homework).
It's okay to be a disappointed, but I also want you to look forward to next year, keep battling, and realize what it takes to be successful in Class 2A.
 Ch
annahon, Manhattan and El Paso Gridley will all likely be in the Top 10 next Saturday at the state meet. St. Joseph, who was 10th at state last year and brought back 6 of 7 runners from last year's team, didn't even make it out this year. That tells you just how good this sectional meet was.
Manhattan (Lincoln-Way Central) High School Enrollment = 2,157
Channahon (Minooka) High School Enrollment = 2,653
Embrace the competition because it will make you better prepared for life as a Class 1A HIGH SCHOOL cross country runner. 
The Junior High program is about DEVELOPMENT. You will NEVER have to race against these two schools in a regional or sectional at the high school level, but you should be that much TOUGHER for having to face them at the junior high level. IT IS WHAT IT IS.
Our job is to compete with El Paso Gridley, St. Joseph, and Bishop Mac, because those are folks you WILL see at the high school level. We have work still to do to close the gap with them.
For next year, I want you to realize that 17 of the top 25 girls in the sectional were 8th graders this year. The three state qualifying teams had a total of 6 non-eighth graders between the three of them...we have five non-eighth grade ladies just on our team. Injuries and other circumstances took away five eighth grade ladies before our season even started, and it showed in how we approached meets and practices. You win with veterans at this level. Period. You have every opportunity to be a state qualifying team next year, because you will have worked for two or three years to get there. That's the nature of our sport.
Thoughts for Next Year 
We haven't qualified a junior high girls team for the state meet since 2010...that needs to change.
We have NEVER qualified a high school girls team for the state meet...that needs to change.
We had only 15 girls on our junior high team...that needs to change.
We had young runners who never really figured things out this year...that needs to change.
We had girls get worn down from doing multiple activities...that needs to change.
We have a girls athletics program at PBL that is STRUGGLING as a whole...that needs to change.
Boys Race
We had GREAT races from our Top 3, and our #4 through #7 had enough guts to get us to next weekend. 
Some of you got out faster the first mile than you have all season, and it paid off. If you're going to run sub-12:00, you've got to put yourself in position by racing in the 5:40s or 5:50s, then use your teammates to maintain the pace for the second mile (6:00 or better).
At the end of the day, we had a better #5 man than every team except for Manhattan, and that's what made the difference. IF our #3 and #4 and #5 can continue to make progress and race well next Saturday, we have a chance to do very well...possibly better than we ever have since the move up to Class 2A (We were 10th place in Class 2A in 2012 with a team that has a lot of similarities to this year's squad).
As I told you this week before the race, Manhattan (3rd last year) and El Paso Gridley (6th last year) were the big dogs with state meet success, and they proved it today. Our best chance at qualifying was a total team effort and that's what it took. That's what will allow us to run another week and see what the scoring advantage of a very good 1-2 punch can do for us. 
You eliminated four teams that, based on today's times, would have been 14th, 16th, 17th and 18th (Bishop Mac, Herscher, Channahon, and Beecher) at last year's state meet. That should be a pretty good confidence boost heading into next week. 
Today's course was shorter than 2 miles. Did we learn enough from today's race to run even faster for a full 2 miles at state next week?
5 guys under 12:00 (3 today)
35 second split from #2 to #5 (55 seconds today)
Top 10 State Team Finish (and maybe a little higher?)
Friday October 6, 2017
"More often than not what comes back to haunt an athlete is something basic. 
Know the basics, master the basics, practice the basics, and don't deviate 
from the basics."
- Vern Gambetta
We've trained well all season, and tomorrow is our reward. We've raced against great competition on tough courses, and that has prepared us to face a very tough test. We've focused on the basics - sleep, hydration, nutrition and injury prevention - for the last few weeks, and it will pay off.
Let's have a great race Panthers!
Thursday October 5, 2017
Panther Mile Results (3rd, 4th, 5th Grade)
Tyler 7:24
Isaiah 7:35
Conner 7:45
Eli 8:07
Audrey 8:12
Kyla 8:15
Grace 8:37
Tanner 8:44
Taylor 8:45
Natalie 8:45
Carson 8:46
Johnny 8:47
Kyler 8:53
Sydney 9:05
Karley 9:24
Conner 9:48
Mason 9:57
Gavin 10:04
Grant 10:09
Ellie 10:13
Melynnie 10:18
Peyton 10:18
Zane 10:23
Cora 10:27
Connor 10:51
Brendon 11:09
Ava 11:19
Iris 11:19
Jazz 11:59
Daniel 12:15
Payton 12:17
Gabi 12:53
Xavier 13:37
Rolen 14:07
Lily 14:42
Great job future Panthers!
Wednesday October 4, 2017
"The only source of knowledge is experience."  
- Albert Einstein
I know 594 athletes total in four different races in one very large invite, and I hope that it was quite an experience for all of you.
Thank you doesn't even begin to cover it, but THANK YOU to all the high school cross country team members, parents, PBL staff and community members who came out to help or to cheer us on. The PBL Invite wouldn't be the PBL Invite without PBL. It was a team and community effort in every sense of the word. I'm grateful to be surrounded by a great support team.
The sectional team had a nice tour of the course in Kankakee this afternoon. Excited to see what we can do in a few days.
A Few Thoughts on the 2017 PBL Invite:
6th Grade Boys
I'm going to take a really long-term view of your race today, so look way out into the future.
All five of you who ran today finished in the Top 52 of the race - a race that's very close to the size of a junior high sectional meet.
What can the five of you do in two more years when you're 8th graders? Five in the Top 25?
Looking at the high school level for a minute. Last four years at PBL high school sectional x five teams qualify = 20 teams total. Of those 20 teams, only 1 had a #5 runner that finished outside of the Top 52, and that was a runner who placed 60th. If you can keep working until you're seniors in high school and you put five guys in the Top 50 of a sectional, you'll be at the state meet, where we haven't been since the 2006 and 2007 boys teams placed 4th.
6th Grade Girls
YOU ARE THE FOUNDATION OF GIRLS ATHLETICS AT PBL.
In whatever sports you play, you have the opportunity to experience success that many who have gone before you could only dream of.
High School Banners: 1991 (track), 1998 (basketball), 2005 (softball), 2010 (volleyball), 2016 (cross country)
These are the last conference titles in each sport...too darn long in my humble opinion. I know in my heart that this group has the ability to fill up the empty space on some of those banners, IF they can believe in the vision that our girls coaching staffs at all levels have for our programs.
Winners have to learn how to win, and that's what you're doing here in junior high cross country, whether you realize it or not. You're learning how to look 106 other ladies in the eye on the starting line, on the court, on the field, etc. and not blink, regardless of who the opponent is.
Care. Commit. Compete. 
Care for each other. Commit to the goal. Compete as Panthers.
7th/8th Boys
Manhattan is who we knew they were - the 2016 state third-place team and a pretty darn good team this year as well.
We also know that sectionals aren't run on paper. They're run in the time and place that we've been assigned - Saturday at Kankakee.
We're not the same team that we were last year, and neither is anyone else.
"Iron sharpens iron, and one man sharpens another." - Proverbs 27:17
We can't ask for anything more than the opportunity that we've been given: The chance to qualify out of the toughest 2A sectional in the state.
Manhattan, Channahon, El Paso Gridley, Beecher, Bishop Mac, St. Joseph and PBL. The magnificent seven, all battling it out for three state qualifying spots.
It should be a beautiful race to watch on Saturday morning - embrace the competition and do your best. Don't get caught watching the race...make something happen in the race. Iron sharpens iron.
7th/8th Girls
Three in the Top 40 is a very solid showing, especially with the difficulties we had at the start. Super proud of the way you literally got back up off the ground and went right back to racing. 
Expect the Unexpected. Things don't always go according to plan. Learning to race in cross country is a lot like learning to be successful in life. You have to be able to adapt to the situation and make the best of it.
You have all mastered that by this point. 10 of the 15 girls also play basketball. Some of you are also in Lego League, Student Council, Speech, Show Choir, Jazz Band, etc. You know how to adapt to every possible scenario and schedule change.
One thing has not changed: You have the ability to run a GREAT race on Saturday. 
Manhattan, Channahon, El Paso Gridley, St. Joseph, Bishop Mac and us will all be in the hunt. Will you be the hunter or the hunted?  Will you let St. Joe take the title of best Panthers team, or will you go our after them and take back our mascot?
*Team mascots Simone, Alfred, Jerry and Cornelius will be returned to you if all 7 girls run a PR on Saturday. Plan accordingly.*
Saturday September 30, 2017
Guys
Second Place feels pretty sweet! GREAT JOB by our varsity boys team today at Monticello. I'm a history teacher who loves to analyze and crunch numbers, so allow me to give you a few thoughts and some data for our guys squad.
Our Top 7 today is not a one-day things. It's not a one season thing. It's a process thing. 
Here's what our Top 7 today ran last year in the same meet:
12:05, 12:41, 12:42, 13:37, 13:55, 15:00 and 15:00
Here's what some of our guys in the Open Race ran today, and all of them will be back next year!
13:34, 13:39, 13:51, 13:59, 14:06, 14:16, 14:21, 14:22, 14:26, 14:43, 15:00
What does it all mean? It means that if The Wolfpack stays hungry and keeps working hard, we can continue to do special things here at PBL.
Really, really excited for our future. It was awesome seeing a long gold line of Panthers battling all the way to the finish.
Girls
6th Place doesn't sound like much, but it mean A LOT in terms of sectional potential. Here's why:
Tolono Unity - Not in our sectional
Mahomet - Class 3A
Mt. Zion - Class 3A
Shelbyville Moulton - Not in our sectional
Monticello - Not in our sectional
I know more Top 25 medals was the ultimate goal and we didn't quite reach it. HOWEVER, we have a lot to build on and should be proud of our effort. We put 4 girls in the Top 35 and our 5th runner was in the Top 45. If we can keep the pack together between about 15th place and 35th place at the sectional, we've got a shot to qualify. Remember, none of the five teams that finished ahead of you today is in our sectional! 
The competition will still definitely be fierce (Channahon, EPG, Manhattan, St. Joe, Bishop Mac) but we're a pretty fierce bunch ourselves. Start believing and we might just surprise a few people next Saturday. We can be as great as you want to be as a team. Can't begin to tell you how proud I am of the progress you've made since last year's sectionals. For the 6th grade ladies, trust me, and ask a veteran. We've come a long, long way together.
To put things in perspective girls, our entire Top 5 today ran faster than our #1 girl ran at Monticello in 2015. What does it all mean?
Stay with us, keep improving, and be ready for great things!
Friday September 29, 2017
Saturday Meet Info
Bus leaves @ 7:00 AM
Make sure you dress warm and eat breakfast!
S's for Success
Weather Forecast: 50 Degrees, Sunny, ENE 7 mph
Socks, Shoes, Shorts, Shirt (Jersey), Sweats,  Snack & Slurp, Salt & Sass
Directions
Take I-57 south to Exit 235 (I-72 West to Decatur). Go West on I-72 to Exit 166 (IL 105 - 1st Monticello Exit). Turn right off exit ramp & go North a 1/2 Mile to Lodge Park.
Meet Schedule
9:00 AM Girls Varsity
Hope J, Trixie, Alexis, Jordyn, Morgan, Mackenzie, Jordan   Alt. Brooke
9:20 AM Boys Varsity
Ryder, Jesse, Justin, Keagan, Ephraim, Tyler, Daniel Alt. Sam
9:40 AM Girls Open
All other girls
10:10 AM Boys Open
All other boys
Special Instructions
Please park only in designated areas.
A Concession Stand will be open and Monticello Invite T-Shirts will be for sale.
Cooldown
ALL Athletes will cool down as directed before signing out to go home.
Sign Out Sheet
In order to ride home with a family member, that family member MUST SIGN YOU OUT WITH COACH PACEY before leaving. In order to ride home with a non-family member (Example: A friend's parents), YOU MUST HAVE A NOTE FROM YOUR PARENTS ON FILE WITH THE JUNIOR HIGH OFFICE.
Meet Day Questions/Concerns
Coach Pacey 217-493-6692
When in doubt, text me.  If still in doubt, call me. To leave no doubt, find me.
Thursday September 28, 2017
We did a bit of a Throwback Thursday for today's workout.
You may not remember it from early this season, but the first track workout we did was 8 x 200 on the track. We followed up the next day with a 9 second split for #1 to #5 girls in our first meet of the season - a second-place finish against St. Matthews on August 22nd!
It's been a long road over the last 5 weeks to get to where we are now. Some of you ladies weren't breaking 50 seconds for the 200 in that first workout, and you were cruising under 40 seconds for them today! That's quick! Definitely faster than race pace, but that's okay. We should feel snappy at this point of the season. If we don't, then there's a problem...either in our training, our recovery, our nutrition, etc. I'm really happy with how we're running right now. If you believe that you can race hard, win medals and place high as a team at sectionals, it will happen. It's as much a mental game at this point as it is a physical one. You know the training that you've put in. Trust your training and trust your teammates. Can't wait to see what the ladies do at full strength on Saturday at Monticello!
I know some of our second pack of guys is battling a few injuries right now. We had a lot of foam rolling, stretching and stretch stick going on today on the side of the track, and that's perfectly fine. It's been a long season, and some of you younger guys are really feeling the racing taking its toll. As I told the team on Wednesday, I don't think we would have run on Tuesday if I knew how flat we would look. Lesson learned in the future. The chances of us having a mid-week meet this late in the season are slim and one (The PBL Invite next Tuesday). Stay the course boys. Keep the goal in sight. Even if you don't make the Top 7, there's no doubt in my mind that you can still PR, and I know a lot of you have asked for goal cards for next Tuesday. Get after and be ready to race! The racing experience you gain now, will pay off next year when it's time for your Top 7 spot, and at the high school level when you'll need to be ready to step in as freshmen and sophomores and contribute to the team effort.
One other note for today:
I want to congratulate a good family friend, Mr. Pete Larson, on his induction into the PBL Hall of Fame this afternoon.
Dream big folks, and you'll have more success than you ever imagined.
Wednesday September 27, 2017
A little run, a few strides, and a little frisbee. Good work today Panthers!
Speed workout tomorrow, then Friday morning practice and Saturday morning race.
Keep up the good work!
Tuesday September 26, 2017
I ain't nothing but tired
Man I'm just tired and bored with myself
Hey there baby, I could use just a little help
We ran tired today, and we looked more tired than I had anticipated after Monday's workout. I didn't expect us to run at 100%, but I didn't expect us to look like we were struggling quite as much as we did either. Overall, we raced fairly well, even though the times were nothing spectacular.
Trust that this plan will pay off in another week and a half. We are doing the last hard work now before three great racing opportunities: Monticello, PBL, Sectionals.
I'll be analyzing our training plan just to make sure that we're still on the right track. If we need to back off a bit or make a few slight changes, we'll do what's best for the team to achieve its goals. The biggest thing we can do to help ourselves is to do the little things from here on out. 
Train well. Eat well. Sleep well. Hydrate well. Warmup well. Race well. Cooldown well. Stretch well. Foam roll well. 
Don't go to the well (wear yourself out) worrying about a bunch of other stuff that will still be there after sectionals. We get one sectional race, and it's okay to be a little nervous. Are you nervous about your season's worth of training? I'm not. Are you nervous about your ability to run in a big meet? I'm not.
You shouldn't be either. Stay confident, and the times and the places will take care of themselves in the meets to come.
Monday September 25, 2017
Mine is the sunlight, Mine is the morning.
- Cat Stevens, Morning Has Broken
It was nice and cool this morning for our last big track workout of the season. The team had quite a bit of energy, and I was pretty pleased with their effort.
A lot of team members made comments like "I can go faster than that" or "I can do more than X number of reps." That's EXACTLY how we should be feeling at this point in the year. We want to feel like the legs have a lot of juice in them for our last few invites and the sectional meet next Saturday.
The goal for this week is to keep doing what we've been doing, but to back off little by little in terms of volume. Today it was 300s instead of 400s. Tomorrow is a solid meet. Wednesday is a recovery run and strides. Thursday is a snappy hill workout. Friday is a light morning workout. Saturday is a chance to see how many PRs, medals and trophies we can earn. Sunday is off. Next Monday is sectional squad only.
How do I determine who runs at the sectional for PBL? YOU determine who runs at the sectional for PBL. Your performance for the last 7 meets of the season is averaged. If your average finish is in the Top 7 and you've beat our alternates in head-to-head match-ups, you'll be on the starting line with 7 of your teammates at Kankakee Community College on Saturday October 7 with a state meet berth up for grabs.
Not in our Top 7? YOUR TIME WILL COME. It's about having fun, getting better, and learning how to be part of a program at this level.
Our #8 man (first alternate) on our 2010 and 2011 boys teams that finished 4th and 2nd at state was Josh Brocato. Josh NEVER ran in a state meet in junior high, but he was a KEY contributor on conference championship and sectional championship teams in track and field, earning a medal in the 4 x 800 relay as a senior and also qualifying for state in the 3200 meters (2 miles) during his career. He continues to race in college at Indiana Wesleyan, where he was run under 33:00 for 10K. Trust the process. Work hard. Do your best. YOUR TIME WILL COME.
Our time is now. How good can we be as a team? What do you want to accomplish in the next two weeks?
Friday September 22, 2017
We had a FANTASTIC day at the St. Joe Invite. And we had FANTASTIC help from parents and athletes on a very hot day for racing.
I was very pleased with our team's effort in the difficult conditions. As some of you figured out quickly, it was a day to just compete and simply throw the goal times that I wrote for you out the window. We'll come back for those times at Monticello on Saturday and at PBL Invite next Tuesday.
Many of the veterans still ran faster than last year, even with the increase in temperatures. 
15 medals overall (and several near-misses) is our best St. Joe performance in quite some time.
I did score the meet using results from both races. As my ladies know, St. Matthews and Uni High are two very strong girls teams, but both are Class 1A, not 2A like us. St. Joe put a bit of a hurting on us today, but we discussed at morning practice on Monday what we can do to close the gap from about 40 points down to 20 points. If we're within 20 points of St. Joe at the sectional, we have a chance. If we don't qualify, we'll at least be able to say we did everything we could, and we'll have the building blocks for success at the high school level.
Gentleman - EXCELLENT pack running in the 7th and 8th grade race. We really set the tone early, and as you probably noticed, it can be a little intimidating for the competition when you have the depth to put 7 guys in the top sixteen at an invite. BUT, we still have a lot of work to do if we want to qualify out of a loaded sectional. We got overhauled by several Uni High and St. Joe runners in the last half mile, which we have to correct before sectionals. If 3-5 guys are passing you in that last half mile, our team score will start to balloon very quickly! We beat  St.  Joe by one point - 43 to 44. We HAVE to come with our best race in two weeks at Kankakee. There are way too many talented teams - Manhattan, EPG, Channahon, St. Joseph, Bishop Mac, and Beecher - for us to be satisfied with beating just one of our sectional opponents by a single point. Let's not leave things down to a single point!
Thursday September 21, 2017
We had a good conversation this morning as a team. I think the message has been received - we have a job to do in the last 3 weeks of the season, even if it's tough. The best thing that we can do to help the team achieve its goal is to be positive, work hard, and support our teammates. 
I would rather have a slower 7 guys and 7 girls who do what we ask and make our program better, than a faster 7 guys and 7 girls who try to do their own thing and won't commit to the Panther. 
10-10-10 Workout from this morning should set us up very nicely for St. Joe Invite tomorrow.
Hydrate. Eat. Sleep. Repeat.
Remember: 7 girls medals, 7 boys medals, as many PRs as possible.
See you tomorrow!
Wednesday September 20, 2017
"The qualities we admire here are faith, endurance and courage. We're going to go on from here, and go ahead with the business at hand."
- Mark Wetmore, Cross Country Coach, University of Colorado
We are SO CLOSE to St. Joe, you can almost feel it in the air. It was a hot one today, but we got through it. Recovery run in groups - the groups you need to run with, not necessarily the groups you want to run with all the time. Our focus isn't quite there yet, but it is improving. We still need some eighth graders to step up and set the tone for the season. If we want to get to the state meet, we're gonna have to go out there, grab on to our chance, and hold on for dear life.
Faith. Endurance. Courage.
Have the faith to see your journey through to the end of a long 10-week season. Faith means believing in what you can't see - and you can't possibly see the potential that you will have in two weeks, let alone by the time your high school career finishes in 4 to 6 years. Have faith that your coaching staff has the vision to create a long-term plan for you, your teammates and this program.
Build endurance during cross country for whatever you do and wherever you go from here - to HS cross country, to basketball, volleyball, softball, track, football, etc. 
Dedication and determination go a long way, regardless of what sport, activity, or job you have in the future. I hope you've learned grit and tenacity this season that will stay with you for life.
"Courage is being scared to death but saddling up anyway" (John Wayne). I have no fear that you will do your absolute best at sectionals in two weeks. My greatest fear is that I won't have done enough to help you reach your goal. Have we done enough? That's a question I want you to answer with your racing.
The Business at Hand.
Tuesday September 19, 2017
If a thing is worth doing, it is worth doing well.
I do not have results yet from tonight's meet at Kickapoo, but I do have a sense of how things played out in each race. 
Gentlemen, you did a nice job of getting out relaxed and controlling the pace from the start. I want to give a big shout out to our #4, #5, and #6 men who held off most of St. Joe's boys pack almost single-handed. Lots of good things in the first mile and especially in the last mile of today's race to take away for the future. Our "Second Seven" or "Wolfpack" found themselves in a different race - I think many of you really didn't wake up and start moving up until you were past the flat top portion, down the big hill, and almost 1200 meters or so into the race. We have a few guys got after it today and could have desperately used your help. You may not finish in our Top 7 after two miles, but the effort you put into the tough spots in the race will get that crew to the finish line, and your reward just might be a PR.
Some of our less experienced girls squad members are running a little tired at this point in the season. This is all part of the plan. I put ST JOE goals on the card for a reason. We've had two hard days in a row of training, and we will follow it with two easy days and extra rest time for the St. Joe Invite. Everything has been done to put you in a position to win a Top 20 medal or run a new PR. That being said, I thought our veterans did a very nice job of executing a conservative race plan - get out in Top 25 position and then work our way into Top 10 to Top 15. Nothing spectacular, but nothing to be ashamed of by any means. The pack held together for a good mile and a half, and you all finished well. Again, we don't have St. Joe's depth (about 15+ really solid ladies)  because we only have 15 runners total...our job is to put together a plan to race 7 on 7 and see how things end up.
We are doing well, and we will continue to do well.
A few quick notes for tomorrow:
Everyone will meet at 3:30 for practice. There is NO MORNING PRACTICE.
If you have show choir or Lego League, you will attend XC first until 4:00 or 4:15
If you have student council, you will come to XC practice by 4:00 for your workout
Thursday's practice will be from 6:30 to 7:30 AM, with breakfast provided.
It will be HOT, HOT, HOT on Friday if the forecast holds. Please hydrate and prepare accordingly. 
Monday September 18, 2017
The line it is drawn, 
The curse it is cast
The slow one now, 
Will later be fast
As the present now, 
Will later be past
The order is rapidly fadin'
And the first one now will later be last
For the times they are a-changin'
Invite Season is now upon us, with Kickapoo on Tuesday and St. Joseph on Friday both handing out ribbons/medals for the Top 20 finishers. Our last two crucial workouts are today, next Monday, and next Thursday for the full team. Team members have five meets left to prove themselves for a Top 10 spot on the sectional roster and a Top 7 spot to run in the Big Dance (the sectional meet, followed by the state meet).
As most of my veterans know, this is a time of the season when I don't mess around and neither should you. Our focus was pretty darn good today, even though we had to struggle through a bit of the 400s workout on the hill. Remember that you are important to me, your health is important to me, and your training/performance are important to me. We will try to individualize as much as possible for reps, sets and rest time...if you're not hitting your pace, you need to let me know immediately so I can get your group back on track and then refocus the other six groups that we may have going during a workout. 
The soccer crew had an adjusted workout, some of our ladies had rest adjusted for the last two reps, a few guys coming back from injury had a recovery run, and some of our morning crew will get a much-needed rest day on Wednesday. I've been at this a long time, and chances are I've had an athlete at the junior high or high school level in a similar scenario in either track and field or cross country. 
Improvise. Adapt. Overcome.
We will work together to do whatever is necessary to get you ready to win a medal at an invite, to run a new PR, to run with a teammate you've never beaten, to be the top PBL runner in your grade level, to win the meet as a team, to get our pack to run together, to prepare for sectionals, to be an All-State runner, or whatever your individual goal may be. There's a reason I write goal cards for each of you: You deserve as much individualized attention as possible. Please come talk to me before school, before/after practice, at lunch (when I'm not doing driver's ed), or whenever works for you so that we can have a conversation about the journey TOGETHER. If you need more from me, tell me that you need more and we'll find a way to reach the goal.
We will win because we believe in our dream, in the colors we wear, in the school we represent, in how we prepare, in our teammates, in ourselves and that we can.
Friday September 15, 2017
Second Dairy Queen run of the season is in the books. Mileage has been updated on the website - Make sure that you'll make it to that magical 150 mile mark for your t-shirt! Top 7 Matrix has begun...check outside the technology office for the latest results! I will also post to the website starting next week.
Don't look now, but we have TWO WEEKS until SECTIONAL WEEK! Make the most of the opportunities we have in upcoming races. 
What can you do to get better? What can you do to PR? What can you do to make the Top 7?
Let's found out in the next two weeks. Keep the Faith! Trust the Plan! Race for Each Other!
Thursday September 14, 2017
WOW! Really happy with our squad raced today. Our strategy was to get out a bit faster than normal and hang on to the front packs of St. Joseph, and I feel like both teams did that and reaped the benefits.
I think the ladies had a bit of an eye opener that they can push themselves a little further than they thought possible. SUPER proud of your guts. You literally brought the salt shaker for Salt and Sass today, and it paid off in a great team effort. One step at a time, and one step closer to our goal. Really happy to see some fierce competition for the Top 7 spots today...some of you are starting to get your racing figured out at exactly the right time!
*NOTE: I also think that assigned seats on the bus and me running the warmup had a bit to do with the better focus for the girls squad today. After the Monicals debacle on Tuesday night, it was time for me to tighten the reins and remind you that running on our team is a privilege, not a right.
The boys went out a little too hard, and St. Joe got away from us in the 2nd mile. Can't fault you guys for getting after it, and you really stepped up as a team. Some of you have only a few races under your belt, and some of you were injured today, but we got through it well. Once again we had a few new faces in the top five to ten spots, which is very healthy for us as a team. It may not be the best for you personally (your spot in the Top 7 may be at risk if your teammates are running faster), but it's what's best for PBL. The more our "second seven" can push our "first seven", the better off we will be. If you need a good lesson in toughness, sacrifice, and doing the right thing, let me suggest The Magnificent Seven (the original version) or Seven Samurai.
Wednesday September 13, 2017
Wednesday's workout was one of our best sustained recovery runs of the year. We had almost everyone our our team for for at least 18 to 25 minutes without stopping, with 6 strides afterwards. Plenty of opportunity also to foam roll, stretch, etc. and get out of practice a little early, so I hope it was beneficial for the Thursday meet.
We had 1/3 of our team (15 total) come in the morning on Wednesday due to various other activities after school. I can't say enough about the parents who have gotten their children to morning practice and been supportive of their efforts in multiple extracurricular activities. I sometimes wonder how I do that many mornings, but I can't even begin to imagine what that schedule is like as a parent. Thank you, thank you, thank you. And PLEASE hang in there. We have two weeks left of the regular season, then we'll be down to our Top 10 boys and Top 10 girls for the sectional squad (Top 7 get to run at sectionals). PLEASE be smart, don't get worn down, and don't give up on cross country! You can do great things with the time left! Focus on the time we have together and do your best!
The morning crew really enjoyed our run to the library, downtown and back to the school. More than a few made the comment that we should do it more often because it was fun. That's exactly what I like to hear, and I know exactly when you'll do more of it...High School! We tend to stay on the course or on campus for our longer runs so that you can get water, bathroom, etc. if needed and it's easier to break the run into chunks if needed. Without a doubt, you will have many recovery days, easy days, and long run where you are assigned a group based on ability, given a route in town, and then monitored by Coach Franckey and Coach Tipsord in their car or on the bike at the high school level. I hope this is great prep for the years to come!
Tuesday September 12, 2017
My apologies for the late Remind text - I had a city council meeting tonight after the meet.
It's tough to come back from a great workout and follow it up with a great meet, but I thought we competed very well tonight. The times are not our best, but I reminded the team going into it that Dawson Lake is 1) Road and 2) Short (1.95 miles). Given these factors, to be able to run within a minute or so of your new Dawson Lake PR is quite the accomplishment, especially after some fast work yesterday during the 400s. We did an awesome job of hitting our paces and monitoring our rest on Monday, and it will start to pay off in our races next week.
A few observations:
Guys
1) Top 3 Potential
Part of strategy for placing in the Top 3 teams at sectionals will depend on having a 3 individuals who can match up well with El Paso Gridley, Bishop Mac, Channahon, Manhattan, St. Joseph, and Herscher. Some of my veterans who have been around in track and cross are well aware of what the front three from those teams are capable of. To say it's very fast times would be an understatement.
We don't have to put 5 guys in front of other teams first two or three. We DO have to hold our own and then let the wolfpack (#4 thru #7) clean up the carnage that will be left in the wake of the sectional top group. Keep in mind that there could be at least 5 guys and possibly 8 guys at the sectional who might run under 11:00. If we go out too fast, we're in trouble. But if we go out under control and clip off two sub-6:00 miles in a row, we'll catch plenty of guys who fade after a fast first mile in the 5:20 range. We're not planning to PR for the mile...we're planning to race two miles.
2) Slowly but Surely vs. St. Joseph
St. Joseph beat us by 18 points at our home meet on August 24. Today, they beat us by 13 points. I still feel like we have guys who can be in our Top 7 who have not reached their full potential yet. Our goal will be to break up their pack in the low 13:00s and mid-12:00s in the next few weeks, while creating a pack of our own in the high-11:00s to low-12:00s. You have the ability, and you the training plan will put in position to get the job done. It will come down to believing in yourself, trusting your teammates, and committing to the race plan.
Girls
1) Gotta Find a #5
It's AWESOME to watch our front four pack up the way they do for an entire race. What we HAVE to find within ourselves is the guts to go out and see if we can get a #5, a #6 and #7 runner to hang on for dear life to close the gap. Get comfortable being uncomfortable. Many of you have done workouts (200s, 400s, weekend miles) that would suggest you're capable of faster times. You might just need a little extra push. Go out, get closer to our top group, and see how long you can hang. You don't have to be right with them, but at least be in the same neighborhood folks. It's a lot easier race when you have teammates in the neighborhood.
2) Target Practice
Today's meet was a perfect setup for the sectional. In the sectional race, you have to be able to hit your targets: Your Pace, Your Pack, Your Position. 
For us, this means going after most teams' #3, #4 and #5 runners. Please don't think I'm downplaying your abilities here...I'm not. But many of you know what some #1 and #2 ladies from these teams bring to the table, and we don't quite have that kind of firepower up front. We are a solid team, but we're not a strong team yet at the sectional level.
Quick Sectional Math
14 Schools x 7 Runners Each = 98 Total Runners    *There were 99 runners in today's girls race!
Not all of these schools will have a full team (at least 5 runners are needed to have a team score).
Let's go with 90 runners for our sectional race, just as an example.
If all 5 girls for PBL finish in 21st, 22nd, 23rd, 24th and 25th place (and we have had a 9 second split during a race this year, so it's possible!), we would have a team score of 115 points. In 2016, at the sectional meet on our home course, these places were 13:57 to 14:05 in terms of time. That's absolutely doable for our squad this year, and in fact many of you have already run faster, even it was Dawson. 115 points was good enough for 6th place last year overall...halfway to our goal of being in the Top 3. It took 67 points to qualify as a team. 
The question is this: 
What can we do in the next 3 weeks to make it the rest of the way towards our team goal?
How about 20 seconds faster than in our example above?  13:37 to 13:52 was 12th, 13th, 14th, 15th, and 16th place last year, or 70 team points total...just 3 points away from a state meet qualification spot. 20 seconds here and there over the next few weeks could make all the difference in the world. Remember that during the last 20 seconds of your interval workout and during your race! Remember that when you think about skipping out on your 20 to 30 minute run on the weekend!
Monday September 11, 2017
We CRUSHED the workout this morning and this afternoon. Morning group did their 400s on the track, while afternoon group did its intervals on the last 400 meters of the cross country course. 
As I told the team, we're not training for this Tuesday, we're training for three weeks from Tuesday (PBL Invite) and for four weeks from this past Saturday (IESA Sectionals). We have to put in the work in the last few weeks of the season if we want to reach our team and individual goals. Keep the faith, and don't throw away a solid seven weeks of training with some shenanigans this late in the year. We have worked way too hard not to do our very best.
For those of you who are new to the team, here's a quick review of how things will work moving forward towards sectionals.
Tomorrow - Home Meet
Thursday - Lake of the Woods 
Sept. 19 - Kickapoo Invite
Sept. 23 - St. Joe Invite
Sept. 26 - Onarga
Sept. 30 - Monticello Invite
Oct. 3 - PBL Invite
Oct. 7 - Sectionals
Oct. 14 - State
This gives us seven remaining meets to determine our Top 7 boys and Top 7 girls who will represent PBL at sectionals and state. I take the average of your place on the team for the next seven regular season meets. There are no favorites, so special select group, no baloney. The fastest kids run, regardless of grade, name, or any other factor.
Do you have what it takes to be in our Top 7?
See you all for tomorrow's meet.
I will need to see all 6th grade girls and their parents after the meet. Thank you.
Saturday September 9, 2017
Friday September 8, 2017
Playing catch up here with the blog. We did some good things and some not so good things at practice and this weekend.
Good Things
1) Sustained Run
One of our best sustained runs of the year. Good effort in small groups with a wide variety of workouts based on ability level. Everything from 8 minutes, 8 strides and 8 minutes up to 25 minutes and 6 strides for a recovery run. No complaints and almost no walking. That's a step in the right direction.
2) Invite Help
Big THANK YOU to everyone who came to help at the PBL High School Invite on Saturday morning. It takes a group effort, and we had a nice group of junior high helpers. 21 schools and 350+ runners is a pretty big meet. Consider it practice for our PBL JH Invite in three weeks. We will have 25 schools and almost 600 runners here for 4 different races that afternoon.
Parents, your help would be GREAT, and we'll have about 40 HS cross country team members there as well to help you!
Not So Good Things
1) Talk, Talk, Talk
This is not to be confused with the girls warmup exercise known as Crab, Crab, Crab...which is a variation of some of our lunges and squats, just like Tree, Flamingo, etc. (As you can see, we have a very creative bunch of ladies!)
The talking I'm talking about (say that one fast) is what's happening at the beginning of practices. I was in a bit of a crabby mood on Friday, and didn't appreciate it taking almost 25 minutes to get through attendance, announcements and race recap. Appreciate the enthusiasm you all have for spending time with each other, but boy do we need to work on being quiet for the important stuff at the beginning!
2) Informed (Or Not so informed) Athletes
www.pblxc.org
Please check our website regularly for details about meet schedule, results, etc. I'd like to think that all of you are reading the blog, signed up for the text list, etc., but I know that's not 100% accurate. We have less than a month left in the season and a LOT of fun meets still on the schedule. The more you know about what you have to do, the better off you'll be! PLEASE take the time to check out the website info...it may answer many of your questions before you ever have to ask them!
Thursday September 7, 2017
"Working on a mystery, going wherever it leads
Running down a dream."
- Tom Petty and The Heartbreakers
Most of you CRUSHED your goal cards for this week. Great job team! The course was fast, the weather was perfect, and you delivered with great races across the board. Really happy with the way we had the "wolfpack" move up towards Top 5 to Top 7 status on the boys side, and the girls brought some salt (literally) and showed some sass in closing the gap against a very, very good St. Matthews girls squad. The final team score doesn't tell the whole story there, as our #2-#5 ladies made up a ton of ground on folks in the late stages of the race. 
We'll get another shot at both Tri-Valley and St. Matthews on Tuesday in Paxton, so let's focus on racing just as well on the grass. We will go easy tomorrow, get our weekend miles in, get a good workout in on Monday, then be ready to race within 30-60 seconds of our new PR times on our home course. It will take a very solid effort, but I know that you can do it. Next week is a BIG training week for us, so be ready.
Basketball ladies, HANG IN THERE. I know you're tired after a long week. We will lighten the training load and adjust for days off as needed.
If you can come watch the PBL HS Cross Country Invite on Saturday from 8:45 to 10:45 AM, please do!
You'll be a part of the squad in the years to come, they help us a TON at the JH Invite, and it's always good to watch a race to see what you can learn.
Watermelon Run (Run, Ultimate Frisbee and of course...Watermelon!) will be from 3:30 to 4:30 PM on Saturday at the High School.
Like the PBL HS Invite, this team event is OPTIONAL. Come to one, both or none depending on your schedule.
Wednesday September 6, 2017
"And it don't take money, don't take fame.
Don't need no credit card to ride this train."
- Huey Lewis and The News
There's an 80s song lyric analogy for just about everything we do in cross country, and this one has what it takes.
We have been on a journey together for almost 6 weeks, and it's taken a lot of commitment, effort and sacrifice on your part to get to this point.
There is no "credit card mentality" in cross country, no quick fix for performance, no flashy get rich quick scheme. It takes simple, steady, smart hard work to improve, day by day and week by week. Most of you are starting to understand what it takes to be successful in our sport, and that anyone can be successful if they're willing to follow the training plan, work with their teammates and care about our program. Be consistent in your running!
I don't tell you enough that I care about all of you. Because I care about you, your effort, and your team, I want to remind you that... 
You Have to Take Care of You!
1) Sleep
2) Eat
3) Hydrate
4) Study
5) Simmer
Many of you are starting to juggle multiple activities, with morning practices and late nights and everything that goes with have a really busy schedule. I'm right there with you, except for I'm not racing 2 miles and doing 2 good workouts every week. Your body has its limits, and you have to listen to it. The first little sickness, soreness and signs of being worn down are already here, so let's get them taken care of now, not three weeks from now.
I will do everything in my power to help you make it through the season healthy, happy, hungry (for more) and humble (blessed by success).
The PR Train will be leaving for Dawson Lake at 2:15 PM tomorrow. Make sure you're on it! 
Tuesday September 5, 2017
"I don't want to hear about the pain, I want to see the baby."
- Jerry Zimmerman
I took a Labor Day weekend break from the blog, but I am PUMPED that you all got your work in just fine! We had a lot of folks report solid mileage totals, and that momentum carried over into our first Hill Repeat Workout of the season.
6 x 400 @ Race Pace with Equal Rest
It was a great sight this morning, with a collection of girls basketball, baseball, and Lego League athletes right on target with each rep (even without a watch for a few), timing their own rest, and getting down to business quickly from 6:30 to 7:30 AM. Breakfast afterwards probably helps, but we were a very focused and fierce bunch. Love what I see from this group and can't wait to turn some of you loose in some more races. Some of you have only raced once or twice this season, and have had to keep plugging away in workouts with only a few teammates for companions. You are the company you keep, and you're in great company.
The afternoon crew went out a bit quick in the first two 400s, but they settled in well after a few ups and downs in the middle of the workout. Patience and pace. Patience and pace. Patience and pace. It's a whole lot easier to start a few seconds slower and finish a few seconds faster than the other way around. I hope it was a good learning lesson for you when some of you went out 5-10 seconds too fast (20 to 40 seconds per mile) in the first 400-meter rep.
Next Up: 
Wednesday - 10/10/10 Run
Thursday - Meet @ Dawson Lake (See meet document on Remind app)
Friday - Run/Tag/*Banana Relay
*When it comes to choosing between racing the 300-meter hurdles and using the 300-meter hurdle marks for banana relays, take the bananas every time (even Vaughn Gentzler, a 39.80 hurdler would agree!)
Thursday August 31, 2017
"Do what you can, with what you have, where you are."
- Theodore Roosevelt
I've said this before on the blog and I'll say it again: Coach Mynatt at Uni High does more with less than probably any other coach in Illinois. 
Uni High has a long school day full of academics (until 4:00), a cross country course that's 3 miles across campus from the school, and no home outdoor track facility, but they consistently put together some of the best cross country and track distance squads in Central Illinois. It's nice to have great competition at our meet!
One of my goals as a coach is to let you see how you match up with a variety of opponents, courses and racing strategies. You have all raced well this week, but I think you would agree that you haven't had the same race twice this season. Weather conditions, course conditions and some opponents pacing choices at the beginning of races have definitely had an impact. Soak up all the racing experience you possibly can in the next two weeks, so that our invites at Kickapoo, St. Joe, Monticello, and PBL will be the proving ground of the knowledge that you've gained.
Our strategy today was to keep the first half mile of the race under control, then get after it in the second mile. The ladies pack looked EXCELLENT, and I hope knowing that you can push the second half of the race will be helpful in moving into the 14:00s and 13:00s in the weeks to come. We had some new faces on the boys side who learned that they can mix it up with our Top 10 and get some PRs in the process. The competition for those last few spots on the sectional team will be FIERCE. Looking forward to seeing this boys group compete this year and in the future at the high school level (by my count we have 15 eighth grade boys...probably an all-time high!).
Things to Know: Boys
1) 2017 vs. 2016
Compared to last year, the 2017 squad beats the 2016 squad in this same meet by the score of 20 to 40. That's also without some of our key pieces! Nice job!
2) Split Times
1st runner to 2nd runner - 1:18
2nd runner to 3rd runner - 0:58
3rd runner to 4th runner - :01
4th runner to 5th runner - :26
Total Split = 2:43
The WORST 1 to 5 split time of any team that qualified for state last year was 2:10. 
WE HAVE TO IMPROVE OUR SPLIT TIME BETWEEN THE #1 RUNNER AND THE #5 RUNNER
Things to Know: Girls
1) 2017 vs. 2016
Compared to last year, the 2017 squad beats the 2016 squad in the same meet by the score of 16 to 39. Also, with some missing. GREAT WORK!
We made up ground on Uni High's top four girls in the last mile. We ran out of real estate to catch them, but we're gaining!
2) Be Confident and Keep Fighting
We are a team that is trying to get back to the state meet. 
Embrace the challenge of climbing up the mountain of IESA girls cross country, knowing that the challenges you face now will prepare you for GREAT things in 2017 and beyond.
Our first focus will always be ourselves, our team, and our own improvement each year. Keep making progress, and the queens of area cross country (Unity, St. Joe, and Uni High) will be within reach at some point between now and your high school graduation. Trust the process.
Here's what they've done at the HS level, and there's no reason that it can't be our goal also in the future:
Unity - 2016 state champs, 2017 state runner-up
St. Joe - 2014 state champs, 2015 state 3rd place, 2016 state champs
Uni High - 2014 state runner-up, 2015 state runner-up
The foundation for these teams was built with great programs at the junior high level. Build a legacy here that will help freshman be prepared to contribute to something special when you are seniors in 2021.
Wednesday August 30, 2017
"Oh, we're halfway there. Oh-oh livin' on a prayer. Take my hand, we'll make it I swear. Oh-oh livin' on a prayer."
- Bon Jovi
It's Wednesday, so the rest of the week is all downhill or all uphill, depending on how you look at it. For most of us, it was just a hill, no big deal. Got a nice hill workout in today with no complaints. As I told the team before practice, we should be in the groove when it comes to the daily routine by this point in the season. Hard to believe it will be the end of Week 5 on Friday with the DQ Run. Swirl and Hurl anyone?
We had a good conversation at the end of practice about taking ownership of the team. We have some veteran boys and veteran girls (especially) who have worked very hard to help our team improve. We've made a TON of progress from last cross country season, through track season in the spring, and through five weeks of training to get to this point. It's time for the leaders to take over, and for me to step back from the leader role to the guide, life-coach, adviser who answers your questions, develops solutions to problems and helps you out when it really counts.
Ask yourself two questions over Labor Day weekend:
How good do you want this team to be?
What can you do to help us be great?
Quick Reminder on tomorrow's meet...ONE RACE at 4:15 PM. Boys and girls together. Girls, beat as many guys as you can and stay together! Guys, work as a pack to help your teammates who are looking to break that next barrier, whether it's 13:00 or 19:00.
I'll have goal cards ready to go when you return on September 5th, along with information about practices for athletes who will have girls basketball, speech team, student council, Lego League or various other responsibilities. We will make it work. We have for the 10 years that I've been here and have had success. Take care of your body, take care of your academics and take care of your running. 
Tuesday August 29, 2017
"Cross country is like poker. You have to be holding five good cards all the time."
- Rollie Geiger, Head Coach, North Carolina State University
The very close team scores tonight are a reminder that Coach Geiger is right!
Boys: PBL 33, Jefferson 36
Girls: PBL 36, Jefferson 42
Our girls pack was right on the money again today. I know the times weren't as fast as you would have liked, but our Top 5 raced well against 3 girls from Clifton who will be a factor in our sectional. Putting five runners in before your opponent gets their fourth, and eight runners before their fifth is usually a good recipe for success. Being interchangeable, stepping up when your teammates don't have their best race, and having some good competition within our team will only help us improve that much more. Embrace the team concept.
Two thoughts for the Ladies:
1) Warmup is CRUCIAL
You might have noticed that I kept a closer eye on the team warmup than I have in previous meets. We are an energetic, fun, awesome group of girls. 
BUT I hope today was a lesson of what can happen when we're not focused on the task. We ran a bit flat, with not a lot of spring in our step. This is partly due to a missed workout yesterday because of the weather, but it is also a reflection of our team's meet preparation. We ran okay but not great, and we competed well enough to win today. We'll have to step our sectional game a few levels if we want to have a chance.
2) Early Race PACING
One of the reasons that we do track workouts is so that you get a feel for what your body can handle at race pace. I can't stress enough that we are working on FEEL more than a specific time on a watch. A few of you got caught up in running out with the girl from Judah Christian in the first 400 meters or so. There will always be a fast early leader (sometimes a bit of an unknown leader), but we have to trust our race plan and not let others make it for us.
The boys squad got a little more than they bargained for from Jefferson, and that's a good thing. We NEED to step on the course with a few Champaign schools (Class 3A) in order to be prepared for bigger races later in the season. Our top four scorers had strong second miles to fight off a few opponents, but for the first time this season, I felt like our #5, #6 and #7 were completely MIA in the second mile. That back half of our pack has to get in and close the door if we're going to score well enough to qualify for the state meet.
Two thoughts for the Guys:
1) Early Race PACING, Part 2
It's not often that you see an opponent put 10 meters of distance on a returning All-State runner in the first 200 meters of a 3200 meter race. But it happened today, and it was a HUGE clue that we should back off and let them go. Remember gentlemen, it's only after you turn past the backstop and cross the ditch that the real racing begins. The North Loops makes and breaks the team race on our course. You have to be able to find race rhythm, make contact with our pack, and click off 400 meters at a time. You can't win the race up there, but you can certainly lose it, and I usually only see you from a distance. Trust your teammates, trust your pace.
2) Workout Mentality
Similar to the ladies squad, I've seen some guys lose focus during workouts in recent days. We have a lot of potential in several different groups - the 8th grade veterans, the 7th grade up and comers, the 6th grade new crew. There is a very good mixture of talent from a wide variety of areas: youth football, soccer players, pole vaulters, distance crew, the baseball boys, and a handful of non-track guys. You have to PUSH each other, not PULL away focus during workouts. Our top 7, our second 7, our third 7 and our fourth 7 all have to be committed to improvement on a daily basis. When we do that, everybody benefits, and the PR times show it.
Monday August 28, 2017
"Sometimes you win, sometimes you lose, sometimes it rains."
- Bull Durham (1988)
In cross country terms, this is a very simple game: You train, you race, you recover, you repeat the cycle. However, there are a lot of times when things don't go exactly according to plan. Today was one of those days. We were ready for a workout of 8 x 300 with 2 minutes rest on the track, but we got 2 reps in and lightning and thunder stopped us in our tracks. Into the gym for the classic 30/30 workout - 30 seconds hard, 30 seconds easy.
It wasn't perfect, but it's better than nothing. Consistency is KEY, and I hope after 4 weeks if you've learned nothing else you've learned that much.
Consistency applies to everything we do - Warmups, Workouts, Races, Cooldowns, Team Runs, Team Dinners, etc. 
I was a little disappointed with the team's effort during the warmup today, and we had some horsing around in the gym as well. Some of that is to be expected given the change in plans, but we're a veteran enough group that we ought to be able to still get some things done in a more efficient manner.
We have a very good conversation as a team about the need to listen, ask questions, and be respectful of our teammates and coach during team meetings, workout instructions, etc. I think the team got the message, but we'll see how things look at tomorrow's meet.
My compliments to the boys team. You gentleman braved Hurricane Harvey to make it to Monicals, and you were extremely well-behaved during our team dinner. Thank you, thank you, thank you. Now I hope you can be as polite and respectful when we hit the road for away meets!
A quick course preview for tomorrow...have fun!
Friday August 25, 2017
We quite literally rolled the dice this afternoon to determine our practice plan - warmup, strides, circuit, game time, circuit, game time, cooldown.  We ended up with 7 minutes warmup, 3 strides, 8 minutes circuit, 5 minutes game, 8 circuit, 5 game and 5 cooldown. A little different, but still effective. It took some doing, but once we got going, our crew did fine with the fairly light work. 
Getting your mileage will be KEY again this weekend, as we transition into the 5th week of practice. It will be a tough training week, but I feel that we are ready to make a jump as a group. You have all shown the ability to run your 2 mile race in under 20:00 for boys and 21:00 for girls, so it's time for us to continue working on specific components of the race. Pace work on the track and strength work on the hill will be regular pieces of the training plan in the weeks ahead, so get used to them. A new round of goal PRs will take effect once we come back from Labor Day weekend. 
Saturday Boys Team Run @ James Farm from 3:00 to 4:30 PM
- Mid Bus will be at the JH Gym at 2:45 if you need a ride
Monday Boys Team Dinner @ Monicals from 5:30 to 6:30 PM
- Mid Bus (14 passengers) will provide transportation as needed. Bring $5 for dinner!
Tuesday & Thursday home meets next week...be ready to race!
Thursday August 24, 2017
"A good athlete always mentally replays a competition over and over, even in victory, 
to see what might be done to improve the performance the next time."
- Frank Shorter
Competition is at the heart of everything we do, whether it's in practice, at meets, as individuals, as a team, etc. We are constantly in the process of making ourselves better than we were the day before - in the classroom, on the course, in our relationships with family and friends, and in life in general. It takes a very special mental and emotional toughness to focus on self-improvement day in and day out.
We have a special group of young people on our team, and I think we are taking steps towards embracing a competition mindset. I reminded the team yesterday that they wouldn't necessarily run faster than they did on Tuesday. There's only so many good races we can run in a week, in a season, or even in the years of a career (the American record holder for the mile, Alan Webb, would be a great example of this). When Webb was at his best, he was capable of some unbelievable races and workouts. And in fact, his American record of 3:46.91 is the fastest time in the world since he ran it in 2007.
I know this team is capable of some great things in the weeks to come, so trust that we are using this week to gear up for more important training to come. You'll run a little tired next week, but it will be a good tired from a great week of training.
A few takeaways from the meet:
St. Joseph had a better girls and boys team than us today. Remember that as we move forward towards our ultimate goal.
We beat sectional opponents Clifton and Pontiac today, but today was only one race. 
2) Schedule Stats - There's a reason why we race who we race
Tuesday 
St. Matthews - State qualifying boys and girls teams in 2016
Franklin - Class 3A school in cross country
Holy Cross - Girls individual state qualifier in 2016
Crescent City - Boys individual state qualifier and girls individual All-State runner in 2016 
Thursday
St. Joseph - State qualifying boys and girls teams in 2016
Pontiac - Class 7AA Boys 800 Meter State Champion in 2017 Track
Clifton - One boys individual state qualifier and three girls individual state qualifiers in 2016 (1 girls All-State runner)
We had EVERY boy run under 20:00 and EVERY girl run under 22:00 tonight.  We have good pack running at all ability levels. It is so important in every race to have a teammate that you can run with, and I think everyone on our team has a teammate who will help them reach their next time goal.  
Wednesday August 23, 2017
"Good things come slow, especially in distance running." 
- Bill Dellinger
Mr. Dellinger would know a thing or two about good things in distance running. He was an Olympian in 1956, 1960 and 1964 at 5,000 meters (winning the bronze in 1964). After his competitive days were over, Dellinger also was the head coach at the University of Oregon for 25 years, coaching some of the best distance runners in the world during his time there.
Slowly but surely we have made a lot of progress since Day 1 of our season on July 31st. I hope all of team now understands the value of a hard week of training, followed by a bit of a lighter week with some solid race efforts. We put in some really high quality work last week - to the point where some of you were sore at the Friday time trial and wondering what you had gotten yourselves into. 
But, here we are on the day before Meet #2 and you've handled things pretty well so far. We split up into groups for our continuous long run today. Our top group of veterans did 20 minutes (girls) and 25 minutes (boys). We also had groups do 3 minutes jog, 2 minutes walk, some do 4 minutes jog, 1 minute walk, and some do 6 minutes jog, 1 minute walk. We all ended up getting some solid, steady run in within our time limit of 30 minutes.
A lucky dice roll resulted in only 3 strides after the run, and then we headed over to watch some of the high school race. Today was definitely a light day - scheduled so that we can still put together a quality race effort tomorrow. Check Tuesday's results. Find the teammate who finished above you and make the commitment to run with them during tomorrow's race! You will both benefit from helping each other put in a good effort. 
Most of you smashed your goals for the week, so I want you to focus on race effort and competing tomorrow, whether you end up running faster or not. We'll put together a fun workout for Friday (Public Service Announcement - Dairy Queen Run as been postponed to Friday 9/1) and then get back to business next Monday.
BE PREPARED for a tough training week next week...2 good workouts and 2 good meets! This Friday marks the end of the 4th week of the season. Time to move to Phase 2 of the training plan!
Tuesday August 22, 2017
Race Day is the Reward.
We had an EXCELLENT first meet ladies and gentlemen. 
I think I might need to take the girls out to Monicals before every meet if they continue to run like that! To have our top five finish within 10 seconds of each other was very special to watch. I hope it was exciting for you all as it was for your coaches, parents and fans. Maybe you do run as fast as you talk...and maybe I will have to shave my head for a state meet appearance after all!
Guys, we showed some great potential from top to bottom. 12 PBL athletes in the Top 25 shows that we have the depth to really get after it in practice. We had over a 2:00 split between Runner #1 and Runner #5, but I can definitely see the pack tightening up as the season progresses. Yes, the team run on Saturday will involve food, so be patient boys. Your team bonding time is on its way.
A couple of thoughts:
1) Meet Procedures
Awesome job on meet prep and warmup. Thanks for going with the flow when we had to push back the start time. I thought we were focused and ready to roll when the time came.
Please make sure you cooldown as a team (girls team and guys team as groups & small groups). Check out with me before you leave - this gives me a chance to chat about race strategy, injury prevention, homework or any other issues (The Life Coaching Moment).
2) Parent Help
THANK YOU. No way I could do this by myself - it's a team effort and you deserve any credit, not me. Coach Franckey and Coach Tipsord were also fantastic today when we had a few unexpected things come up. I've said many times that this program is only as good as the people we have in it, and you folks always come through in the clutch.
Parents, please feel free to chat with me before or after the meet about your son/daughter, their training, meet questions, snack/water/team dinner/team run, etc. Communication is key, and you deserve more individual attention than I've given you so far.
3) Wacky Wednesday
Make sure you wear those wacky socks...haven't seen much of them this season! Tomorrow will be a recovery run day, which we will break up into smaller chunks of time (lesson learned from last week). 
We will also have time to watch the HS cross country meet and play a few games of wall ball, frisbee, etc. as part of the cooldown.
The recovery runs between meet days are CRUCIAL, as my track and field veterans can vouch for. One race builds into the next race, but only if we keep doing the work in the meantime.
Monday August 21, 2017
"I love nicknames. It makes me feel loved. It makes me feel less alone in this world."
- Ellen Page
Jolene. Billy. Big Mac. Tiny Mo. G. AP. Quintin. Mad Dog. Cereal. Grapefruit. 
Those are all actually nicknames for our girls team, even though some of them sound like food. They do love their food, if the Monical's dinner is any indication. I also need to bring some earplugs for next girls team dinner if the first one is any indication. 
I think a nickname is a unique thing for a unique person at a unique moment in time. 
And we've got a unique cast of characters on our team this year. Which is AWESOME. 
Still working on some of the
guys
nicknames, but I've got them ready to go for Wacky Wednesday.
We had one of our best workouts of the season today on the track. 8 x 200 with a walk across the long jump/triple jump runway for recovery. Fresh, Build Up, Good and Hard were introduced - terms from the effort-based interval system used by Bob Schul. Sometimes we run our best when we're not tied to the stopwatch to tell us how things are going. I felt that we stuck in our training groups for the first time all season, and the results were promising. Every sport talks about getting better against your teammates in practice, and cross country is no different. Challenge your teammates, and they should challenge you in response.
Sunday Catch Up Post
RECOVERY is crucial to our success. Here's a good review:
Solid team effort at Friday's time trial team! Running a mile on the track after a tough week of training is a bit different than running a mile at Pells Park or Eastlawn - we'll discuss this more at Monday's practice. 
Hope you all had fun at Porkchop Kickoff on Friday evening...I know I had a great time at the HS cross country team's triathlon and team lunch on Saturday also! Something for our athletes to look forward to in the future!
The first week of school can be a mental and physical drain for athletes, parents, and coaches alike. I don't know about you, but I was pretty tired and looking forward to the weekend. The nice thing about this week is that we finally get to look forward to the best part of our season: RACES!
Here's a quick overview of the upcoming week:
Monday - 200s Workout on Track
Tuesday - Home Meet
Wednesday - Recovery Run
Thursday - Home Meet
Friday - DQ Run
Weekend - Long Run is KEY
I sent out information about upcoming team dinners and team runs, and we'll talk more about this on Monday.
Thursday August 17, 2017
"Holy guacamole is the PG version." - Emma Coburn
"Am I dreaming? Am I dreaming?" - Courtney Frerichs
I think we all had a really busy first day of school, but the team responded nicely today to a bit of a lighter workout. Our standard 10-10-10 before a big race (in this case the mile time trial) seemed to do the trick. We have some folks who are starting to get the hang of the warmup and cooldown, and some very good efforts at strides from the team as a whole.
We watched the 2017 World Championships women's steeplechase race today before practice. I hope the team can appreciate just how fast those ladies are running, as well as the accomplishments of Americans Emma Coburn and Courtney Frerichs. As I told the team, those two women weren't afraid to race hard and mix it up with Kenyans. 
The Kenyans included the world record holder, the defending gold medalist, the defending world champion and several other major championship medalists. Also worth noting is that in every world championship and Olympic Games since 1983, the Kenyan men and women have had at least one medalist in all of those championships. Often, they sweep 1-2-3. For Coburn and Frerichs to finish 1-2 in that race was perhaps one of the greatest upsets in women's distance running in the last 30 years. 
After analyzing our IESA Sectional @ Kankakee Bishop McNamara, we will have our work cut out for us. 6 boys teams and 5 girls teams in our sectional qualified for state last year, and only the Top 3 teams make it. The competition will be fierce.
But that's why we don't run races on paper. The task that we've been given will be difficult, but not impossible. We will take care of ourselves, our training and our racing. And when the opportunity comes to us in October, we will be ready. 
Like Coburn and Frerichs, sometimes you have to just toe the line and run like crazy.
Wednesday August 16, 2017
Our favorite friend The Hill made an appearance at today's practice for 20 minutes worth of 3-Man Relay.
Most of you ran 10 hills x 200 meters each = 2000 meters. Or, almost the same total distance as our Cones Workout on the football field on Monday.
We'll continue to build up the total volume of our workouts into the 2400 meter (1.5 miles) to 4800 meter (3 miles) range, with most of them adding up to race distance of 3200 meters (2 miles) total. As you can probably also tell by how your legs feel afterwards, the warmup and cooldown mileage is CRUCIAL to your overall development as a runner.
Please take the time tonight to look through the Injury Prevention page and the Important Nutrition page added to the site. These are great resources for you to stay healthy throughout the season.
Looking forward to the first day of school tomorrow. You will go to the Commons after early dismissal, then we will practice at our normal time of 3:30 to 5:00 pm.
Remember your "homework assignment" for tomorrow - 1) Foot Drills 2) Sectional Opponents
Tuesday August 15, 2017
"Tomorrow hopes we have learned something from yesterday."
- John Wayne
Our first really warm practice of the season today, but I thought we got through it fairly well. We broke into groups to run for 12, 15, 18, 20 or 25 minutes depending on ability level, with all of the groups stopping at least once for a drink and a brief rest. It was warm, windy, and tough running today. Personally, I was hoping for a bit of cloud cover with possible rain forecast, but it didn't ever materialize. Such is life sometimes.
We're still a bit intimidated by running for a set length of time without stopping, and this is perfectly normal to those of you who are new to cross country. I am trying to use these steady runs to teach your body some sense of pacing, and also to get a sense for your fitness level. Many of you have experience with group relays from summer running club and I know all of you have run plenty of mile time trials in PE at Eastlawn and the Junior High. Those runs can be deceptively easy sometimes because they're short enough to let athleticism take over and not hurt too bad. A two mile race is a bit of a different animal though, and we are still preparing for it. 
I thought our efforts on the cooldown routine (and I definitely still need to put together a card on this) were better, but still not as productive as I'd like to see them. Obviously I don't expect a junior high team to foam roll, stretch band or massage stick like a precision organization, but I do expect to see folks step up and be willing to learn instead of horsing around. YOU have to be good students of your sport, especially our warmup, workout and cooldown routines. These are the foundation for your future success, in this season and beyond.
I think I'll break the "long" runs up even further in the weeks to come. For example, you might see 3 minutes jog, 1 minute walk and 5 minutes jog, 2 minutes walk up to our goal time amount. It's a gradual progression, and sometimes I overestimate your readiness to handle a steady run. We'll keep things simple and keep moving forward. 
Dare I say it, but I'm looking forward to getting back to school so that we can get a little bit of the team focus back. 
Be ready for some fun tomorrow and let's keep our sights set on Friday. Go Panthers!
Monday August 14, 2017
Tonight we got in a solid fartlek workout on the football field. Run 1 cone hard, Walk 1 cone, Run 2 cones hard, Walk 1 cone, etc. up to Run 6 cones, Walk 1 cone. After a short break, most of our athletes were able to complete a second set of the fartlek. The nice thing about putting out cones is that it breaks the distance up into manageable chunks and makes you focus on effort rather than time. 
The cones roughly correlate to 50, 100, 150, 200, 250 and 300 yards of running - it's nice to have some variety in the distance of each rep from time to time. If all we ever did was run 200s or 400s every time, your body would never have to adapt to different work bouts (the amount of time you spend exercising before you get to rest). We talked a lot today about running on FEEL instead of simply racing through everything as fast as possible without thinking. Some of us need to relax, find a rhythm and let the warmup and workout come to us instead of forcing it. RELAX in the warmup jog (this does not mean walk less than 2 minutes in as some of us did today). BUILD UP in your strides to get the legs warmed up. KNOW THE PURPOSE of each rep during the workout and do your best to execute that plan. It will take us a while to figure things out, but we're getting there. We've had our first round of a few injuries here and there, and I will do everything I can to keep you healthy, on track, and running. Be patient and hang tough.
The junior high is a totally new training venue so far this season. You won't be in the familiar two lap warmup comfort of Pells Park, run in the same place for strides, or have the same warmup location. Embrace the new terrain! We won't run a step on a surface other than grass until Friday's time trial on the track. This is intentional! Cross country forces you to adapt and thrive on uneven, rolling, and varied surfaces. Yes, I realize our course can be a bit boring, and that's because it's so simple. It's just a big loop with a few turns that you have to run twice. We'll get very familiar with it this year, but we'll also make our way over to the hill, the practice fields, the track and portions of the high school cross country course to keep things interesting.
We do what we can, where we are, with what we've got (stole that advice from the great coach Joe Vigil).
If cows can walk up the side of a mountain in the Swiss Alps, you can prepare for any cross country course.
The cow below was photographed by your coach at Berggasthaus Aescher in Switzerland (Elevation ~ 5,000 feet)
A few thoughts on injury prevention as we make our way up the metaphorical mountain of our training plan this season:
1) Run on Non-Paved Surfaces
Grass, trail, gravel, sand, etc. are all good options for reducing the impact on your body and strengthening your feet, ankles, and shins at the same time.
2) Do a Variety of Strength Exercises
We have a great menu to choose from - Myrtle, Hip Flexibility, Stretches, Lunges, Leg Circuit, Foot Drills, Alphabet Routine, Abs, Pushups, etc.
The more general strength exercises you can do, the more coordinated, flexible and efficient your body will be while running.
3) Maintain Your Maintenance
At every day of practice, you have access to foam rollers, massage sticks/balls, and stretch bands AND you know how to use them. Please do.
4) Take your Medicine as Needed
Ice, heat, and epsom salts can make a big difference. Before you reach for the Icy Hot, Biofreeze or Tylenol/Advil/Ibuprofen, give these a try. 
Saturday August 12, 2017
Hope everyone had fun today at the annual practice, picnic and pool party! We have an awesome group of kids on this team.
A couple of reminders for next week:
1) Take Tomorrow OFF
You got your weekend miles tonight, and tomorrow will be your one day of rest for the week. You've earned it!
It's your LAST weekend before school starts! Enjoy it!
2) Monday Practice Time & Location
PBL Junior High School from 3:30 to 5:00 PM. Please drop off and pick up from the north end by the JH Gym entrance.

BASEBALL and SOFTBALL athletes ONLY will meet from 8:00 to 9:00 AM at the Junior High. EVERYONE ELSE should be there at 3:30 PM.
3) T-Shirt Orders
T-Shirt Orders are due on Friday August 18th. You do not have to pay for them at the time, but they need to be ordered so that we can get them delivered when we get back from Labor Day weekend. About 75% of you have not turned in an order form yet.
4) Snack and Water Sign Up
HUGE thank you to everyone who brought food for tonight's picnic. Many of you have also picked a meet to bring apples/bananas or water to as well. 
As a reminder, we can take water at any time and it will be stored at the Junior High. We still have a few meets open for snack sign up, so just let me know.
5) Meet Volunteer Sign Up
Thank you to everyone who has offered to help at home meets. I will send out a copy to confirm dates and times next week.
If you would like to help and have not signed up yet, please contact me.
Friday August 11, 2017
"Wise men say, only fools rush in."
- Elvis Presley
You all know the rest of the lyrics, but I'm taking them a bit out of context here to describe today's cross country practice.
The context of the practice - getting 4 x 400 with 3 minutes rest in today to prepare for our next mile time trial - didn't match the reality of the situation: We've had a tough week of training, and it was a mistake on my part to ask you for one more hard day. 
But I can't help falling in love with the effort that this team puts in, even when things are a bit overwhelming. 
There are a lot of variables that I'll think through after this one...distance of reps, how many reps to do with a watch, type of rest interval, the warmup before, the day of the week, the weather, and the overall volume of weekly training. It's a never-ending puzzle, and things don't always go perfectly. 
Your coach is still learning, even after a decade-plus of a variety of cross country and track and field experience to draw upon. The wise training plan is one that is flexible and constantly adapting to meet the needs of the athletes.
4 x 400 with 3 min is simple and effective, but it's a tough task for a team's first big interval workout of the year. Some 300s with a walk for rest or 200s in a relay format would have accomplished things just as effectively. As I told the team, I got a bit greedy based on our time trial results from last week and I got ahead of myself in the training plan. We're ready to run fast - the first two reps for both boys and girls prove that. But for many of you it was a shock to the system that I should have seen coming. Simply put, I was a fool to rush us in to the workout, and it's my fault.
Patience and persistence are the keys in our sport, so I'm asking us to regroup over the weekend and use our final week of training before school starts to prepare mentally, physically and emotionally for our first four meets in the last two weeks of August. 
YOU WILL BE READY, and it's my goal to prepare you in the best way possible.
"Like a river flows, surely to the sea. Darling so it goes, some things are meant to be." 
- Elvis Presley
This team is meant to be on the state meet starting line, with no limit to what it can accomplish. 
Believe it. Achieve it. 
Thursday August 10, 2017
"It is our choices, Harry, that show what we truly are, far more than our abilities."
- J.K. Rowling, Harry Potter and the Chamber of Secrets
There is no "Chamber of Secrets" in the sport of cross country. You get out of it what you put into it. Today we put in an EXCELLENT practice in, to borrow a football phrase, "all phases" of the game.  And the best part of all: Our ultimate frisbee and tennis ball tosses today will translate perfectly to Quidditch!
Student Choice/Student Voice is a key part of the biggest current trend in public education: Individualized Learning Plans. The STUDENT takes ownership of his or her own learning in an environment that lets kids explore, make mistakes and be creative. As an educator, I'm not preparing students to master a test. I'm preparing students to take on any challenge they may face in the future. Never forget that cross country practice is my classroom without walls. I am TEACHING you the sport of cross country - to understand it, to respect it and to be successful in it because it will make you successful in life. 
Today's lesson was all about changing up the routine and giving our bodies something new to adapt to. We used our good friend Chance (dice rolls) to determine which parts of Blue and Gold warmup the athletes would do, as well as how many strides we would do before and after the workout. In exchange for two miles worth of circuit running, the boys athletes had the choice to play ultimate frisbee and the ever-popular wall ball for their cooldown. The ladies who like to joke that I have 50 cats at home (named for the 50 states), had the chance to create some color-by-number cat artwork for my classroom and join play some catch with the tennis ball as part of their cooldown (I found out that we have a lot of future softball players on this squad...good to know for next year!). 
T
his is learning at its finest - not overly structured, varied by sport/activity, student-led and with self-motivation as the driving force. I didn't have to be the referee of the boys' ultimate frisbee game; they policed themselves. I didn't have to tell the girls to get in a circle and chat while throwing the tennis ball around; the peer conversation happened naturally.
This is a PARTNERSHIP built on TRUST. The coach and the athlete choose to work together to achieve something greater than either one can alone. There is a plan, and I will hold you accountable, but the ultimate buy-in comes when I give the athlete more control over the process, more control with the understanding that it will take our team to its goals in the end. Every goal needs a guide, and I am that guide in grades 6-8 to prepare you for high school cross country with Coach Franckey. Thank you for the privilege. Looking forward to GREAT things for this team this season!
Wednesday August 9, 2017
"After climbing a great hill, one only finds that there are many more hills to climb."
- Nelson Mandela
GREAT JOB by our team tonight. It was our first hill workout of the year, and we did it on Fulton Street - a location that our junior high team has never used, but that our high school team and Coach Franckey know very well. The kids did a very nice job of staying together, running on the correct side/shoulder of the road, and using the sidewalks whenever possible without running in homeowners yards. Keep it up and we might be able to sprinkle in very SHORT road trips to training destinations close to Pells or the Junior High. It feels like a bit of a cattle drive when I'm on the bike, but it's a great way to move from group to group and get to any traffic hazards before the kids do...believe me, safety is a top priority.
Fulton Street hill is not as long or as steep as many in the neighborhood, but it is a very solid 150 meters and a good starting point for our JH crew. EFFORT is the key. It's just you and the hill. You have your teammates for support and competition, but maintaining your race pace, your posture, your arm swing, and your leg turnover is up to your hard work. You have to find a little bit of desire to keep the legs moving all the way to the top of the hill, just like you will at the end of the long final straightaway at the state meet - those of us who have raced at Maxwell Park can vouch for that. Hills are weightlifting with just your body weight. You're going against resistance and you're getting stronger as a result. 
And if you did 10 reps on the hill today, you covered 1500 meters. Almost a full mile of uphill running! We have some tough courses throughout the year, such as Lake of the Woods and Kickapoo State Park, but even those courses don't have a full mile of uphills. You're preparing your body for some climbing that will be above and beyond what you'll have to race. It will pay off in two key areas of the state race: 1) The start (which is 150 meters or so uphill) and 2) The finish (as I already mentioned above).
We have a recovery day of circuit running tomorrow and then our last "hill" of the week to climb: Another solid workout on Friday.
Reminders...You can turn in T-shirt money anytime. It is due on August 18th. Our Saturday Practice/Picnic/Pool Party will be from 4-7 PM.
Nice work tonight. Keep on climbing Panthers!
Tuesday August 8, 2017
"Experience is built upon experience."
- Bob Schul, 1964 Olympics Gold Medalist in 5,000 meters (Only American man to ever win it)
There's a lot that I've learned as a coach that I wish I knew when I was training at the junior high and high school level. I use some of what Coach Brehm taught me, but I also make a lot of changes along the way to help the team improve. We had noticed that in most years, the second week of practice can be a bit lethargic. The team just runs a little flat, with not quite as much zip as in the excitement of the initial first week. 
Some of that is mental, some of that is physical, and some of that just is. We're breaking the body down a bit so that when it adapts to the training, it comes back a little stronger and we can do a little more training than we could before. The more I thought about it, the more I thought of ways to change things up during this 2nd week of Camp Pells so that we continue to make progress. As I told the team on Monday, this will be a training week for us, without the traditional mile time trial on Friday. You'll get your chance to show improvement in another week (and this training actually came about and was confirmed in my mind after talking to one our veteran athletes and some alumni!) How cool would it be to do our mile time trial during halftime of the Pork Chop Kickoff? Maybe in the future! Whatever we can do to promote the sport here at PBL!
Another idea that Coach Brehm and I latched on to in the early years was the need to find new ways to get a little bit of extra distance work. If we went out for an "easy" 20 or 30 minute run - as would be typical on a light recovery day at the high school level - it would be a struggle for some of our newer runners. Who would want to run for 30 minutes in circles around the park? Running on the roads is a limited option with 50 team members. The solution? The 10-10-10 run = 10 minutes jog, 10 strides, 10 minutes jog. We stole the 10-10-10 workout from Joe Newton, the legendary coach at Elmhurst (IL) York High School (26 boys state championships in 50 years of coaching). Joe would have his team do a 10-10-10 as part of their morning workouts once a week to freshen up the legs and keep strides in the training schedule. His guys were often doing morning and afternoon runs. You don't have to do two a days like we might see a few days a week from high school and college athletes...once a day is plenty for young runners. But the concept of putting strides in the middle of a fairly solid total amount of running (20 minutes) should appeal to those who need a change of pace built in to workouts from time to time.
The nice thing about a 10-10-10 is that it's strictly an amount of time and a number of strides. We're not trying to hit a certain pace or have a certain amount of recovery. It's an
effort-based interval system
 similar to the one that Hungarian coach Mihaly Igloi
used successfully with Bob Schul
 (see the link for details). It's an easy way for us to get in lots of 100s (relay games), 150s (tomorrow's hills) and 200s (coming soon!). We won't do nearly the amount that Schul did, but as I've told you, strides of various distances will be a KEY component of our training this year - also a lesson learned from mistakes I made last year.
*Note: Bob Schul ran 37.8 for the last 300 meters on a wet cinder track in
his gold medal race
, which is as fast as Mo Farah on an all-weather track today.
*Second Note: You can order a copy of Schul's training book by mailing the order form to his house. If you're really lucky, you'll be a PBL high school athlete and Bob Schul will CALL YOU to go over the key points of the book in a half hour conversation about your training plan to run sub-10:00 for the two mile. (Grant Iverson, who was a PBL senior in 2014 and used the effort-based interval system that year to prep for college XC at University of Tennessee Martin).
Monday August 7, 2017
"I knew this is the moment I would remember, whether or not I pushed to try get a medal. I said to myself, 
'Just be as close as you can and you'll be able to dig deep enough. Don't give her an inch.'"
- Amy Cragg
Bronze Medalist, Women's Marathon - 2017 World Championship (1st U.S. women's marathon medal since 1983)
Athletes received three key pieces of information tonight (I also sent this out on the group text list):
1) Saturday Practice/Picnic/Pool - 4:00 to 7:00 PM at the pool in Paxton
2) Team T-Shirt Order Form - Orders will be due on August 18
3) Snacks/Water Sign Up - Let me know if you'd like to help
I had three key takeaways from today as we start our second week of practice together.
Our team puts in the work on the weekends. We had good mileage reports for both the girls and boys squads. These extra 20 and 30 minute runs (AND a day OFF over the weekend) are crucial to our team's success. If there are 10 weeks in our season and you run 3 miles every weekend, that's an extra 30 miles - about a week's worth of training! It can make a HUGE difference in who moves on to the state meet and who goes home after the sectional. If we plan to be running at state, we should plan accordingly to get our weekend miles in.
*Amy's first marathon was a 2:27:03 (that's 5:36 per mile for 26.2 miles!). She put in almost 100 miles a week in her training. DO NOT try that at home...20 to 30 miles a week in practice is plenty for you right now, but remember that as an example of dedication at the elite level.
2) Scenery Changes
Only when we have a squad that I think I can trust do we get to earn the privilege of destination runs. Yes, it's only to Clara Pete, but a wild bunch can get into trouble in the quarter mile between Pells and the Pete. Our group stayed together, and I expect more of the same as we venture out from time to time. No, we won't be running Town Route or going to Middlefork like the high school squad, but we will practice at a few venues that we haven't gotten to in the past. We need a few new running locations here and there to keep things fresh.
*Amy Cragg trained in Mammoth, California with Terrence Mahon from 2008 to 2011, then in Providence, Rhode Island for coach Ray Treacy from 2011 to 2015. Since 2015, she has been a part of the Bowerman Track Club in Eugene, Oregon under the guidance of Jerry Schumacher.
3) Support Squad
We have veterans who are willing to help rookies, and girls who want to compete with the guys in workouts. These are two very good things that need to continue to develop as the season progresses. I think we've done a MUCH better job than some past squads in avoiding an "8th graders are the most important" attitude. I'd like to think that our 8th graders see the big picture (High School XC) and realize that these 6th and 7th graders now will have to be key contributors as Sophomores and Juniors when they are Seniors...so prove me right! Also, many of our best varsity girls runners at the high school level have JV boys as training partners...this is very common at the college and professional level as well. Elite level women aren't afraid to train and race with guys if there isn't a viable option for a sponsored women's training group. Having a great bunch of talented female runners at PBL has been rare - let's make it a consistent reality!
*Amy's training partners have included: Jen Rhines, Deena Kastor, Kim Smith, Molly Huddle, Shalene Flanagan and Emily Infeld. Lots of record times, Olympic teams and championship medals in that bunch!
Friday August 4, 2017
"Motivation is what gets you started. Habit is what keeps you going."
 - Jim Ryun 
One of my favorite practices of the year: The first mile time trial of the season. A lot of you put in a lot of hard work during the spring track season and summer running club. Others didn't run as much, but stayed active with other activities and have put in a solid first week of cross country practice. The first mile time trial is our first opportunity as a team to start putting together the pieces of our squad. Almost everyone ran under 9:00 for the mile, which shows excellent depth on both our boys and girls teams!
We have a mix of rookies fresh off the Eastlawn playground, veterans with two seasons' worth of workouts, sprinters and jumpers from the track squad, a dedicated distance crew, basketball players prepping for the girls season, gutsy baseball guys who can fill dual roles, and a host of student-athletes from a host of activities at PBL Junior High. I love seeing how the different groups of kids interact. I love the fact that our sport is simple - anyone can join, train and get better. You all have done an excellent job during the first week of practice, and your mile time is your reward.
Mile Time Trial by the Numbers
Largest Time Improvement from 2016 to 2017 - 2 minutes, 18 seconds
Number of Girls Under 7:00 - 6
Average Girls Improvement - 51 seconds
Number of Boys Under 6:00 - 4
Average Boys Improvement - 60 seconds
EVERY RETURNING TEAM MEMBER ran faster than they did in 2016.
Thursday August 3, 2017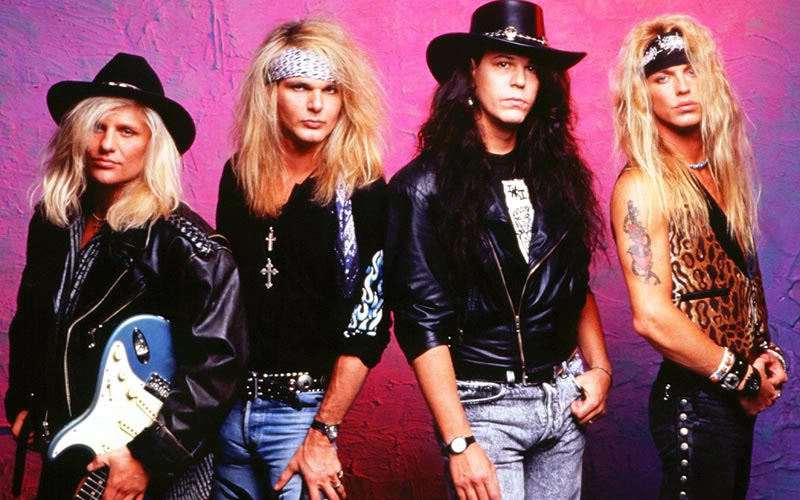 "Every rose has its thorn."
 - Poison
My veterans have done a workout called "Pick Your Poison" quite a few times over the years. No, it does not involve taking requests for 80s power ballads.
The athletes pick their own running groups for the day, and each group picks from a series of running destinations throughout the park. Each location is paired with some type of strength exercise. Normally, it's core work similar to what we did in Tuesday's circuit, but I set things up a little differently this time.
The easy jog to each destination (the rose), was paired up with fairly explosive exercise (the thorn). 
Tuck Jumps? Single Leg Hops? Line Jumps?...What's the big deal with these exercise choices coach? Plyometrics are the big deal ladies and gentlemen!
Plyometrics = Maximum Force + Short Intervals = Increased Power
Although you don't realize it, whenever you jump or sprint, your muscles are lengthening and shortening in two different types of muscle contractions - Eccentric and Concentric. It's the reason why we do strides, and it will also be the reason that we will do some very basic plyometrics throughout the season, such as jumping rope and double leg hopping over mini hurdles. 
In a two mile race, we do a lot of teaching our body how to apply and absorb force (every stride we take). By doing ground-level jumps on a soft surface, we're teaching our muscles how to create more power, while strengthening them and preventing ankle, shin, tendon and knee injuries.
Wednesday August 2, 2017
"Your next step is simple. You are the first domino." 
Can't say enough great things about the way we practiced today!  We went over the basics of using the foam roll, stretch ropes, massage sticks and foot strengthening together as a group. The kids were very attentive and good listeners for yours truly as the demonstrator. I'm hoping these will be simple ways to avoid injuries and perform well throughout the season - 10 minutes or so of group work at the end of practice will be golden!
I didn't have to say much during stretches, abs, or the myrtle routine. And the kids didn't say much either...it's rare that we're a quiet bunch! 
Maybe a case of the Wednesday blahs? Not at All! Enter the workout for today: The Domino Dash.
By drawing dominoes at random, we have an easy way to do a Fartlek Workout (Fartlek is Swedish for "speed play"). We worked on changing speeds and still getting some good aerobic work in. 4 cones jog, 2 cones walk. 3 cones jog and what does the blank half of the square mean? For about 25 minutes our kids put in some really great work. I really feel like we're ahead of years past in terms of the volume of running that we've been able to do so far, and I know it will pay off.
I want the team to really analyze the quote at the top of this post.
Gary Keller is most famous for being the co-founder of the Keller-Williams real estate agency, but his book The ONE Thing is about on the one most important task in any given project. (Disclaimer: I have not read the book, but I do like the quote!)
There are a lot of tasks that you will be asked to do during this cross country season: Pass your classes, Eat right, Go to bed early, Warmup and Cooldown correctly, Get along with your teammates, Race on a variety of courses, etc. 
The most important task in our project is simple: RUNNING. Put in the work and it will pay off.
For Tomorrow: Pick Your Poison...
Tuesday August 1, 2017
I wanted to wait until this morning (Wednesday) for a few key thoughts to sink in.
1) Veteran Squad
About 75% of you are returning runners from last year, and it shows in our warmups. We USUALLY do a very nice job because you know the routine, but sometimes we get ahead of ourselves or don't put in the attention to detail that we should. Knowing the warmup is nice, and it definitely streamlines the beginning of practice, but I will mix things up from time to time. You've already seen this in how we run our warmup and cooldown jogs, as well as with the addition of strides at points in the workout that you've never seen them before. If a little change helps us get better, embrace it.
2) Boys Squad - Friendly Competition
You guys have been around for awhile - one of our larger 8th grade boys groups in recent memory. Draw upon that practice work ethic, that racing experience and that mulit-sport athletic ability as the season progresses. We're going to get big contributions from a range of guys - from 4 x 400 relay and 800/1600 types from track and field, baseball and football guys who are crafty pack runners, and a few new faces in the 6th and 7th grade ranks who out there with something to prove. When we put you all into the mix, we could be a very tough team to beat. Don't limit yourself to hanging out with just people in your grade or just your friends. We need a group effort for the next 10 weeks, and for 4 years in high school beyond that, with contributions from all grade levels.
3) Girls Squad - Small but Mighty
There's an important distinction between a complaint and a concern. I'm complaining just a little that we only have 13 girls team members at this point. I would love to have more, but I am very confident that the ladies we have are ready to roll. At some point you got who you've got, and you're not who you're not. I will continue to encourage ladies from a wide range of sports backgrounds to give cross country as shot, and you should do the same. I am just a little concerned, simply because I don't want to see an injury or an illness derail a special season (See our girls team in 2010 for an example of what might have been...Our top girls runner got injured at Monticello Invite and was unable to run and we still ended up in 6th place at state! That's a team trophy that got away!) Team depth is crucial in this sport - you are only as good as your teammates. We need a strong group of 7 runners at sectional and state, which means the second 7 behind them has to be ready to step up also.
Monday July 31, 2017
A great first day of practice, and our first EVER day of practice in July. It's one of a few little changes that will make the difference by the end of the year.
As I told the kids today, we're starting a week earlier than normal.  We're also practicing at night, which is a first, but it should help our softball/baseball crew avoid any practice time conflicts for the first few weeks of the season. For those of you who don't know, the baseball/softball/youth football/basketball athletes put in a lot of hard work at morning practices in order to be ready for our late-season meets. Just because you don't see them at our regularly scheduled practice times doesn't mean they aren't working just as hard to crack the Top 7 and contribute at sectionals and state.
Speaking of state, that's where we plan to be headed in October! I know that we have a girls team and a boys team that are both capable of qualifying for the IESA State cross country meet. It will take time to put the pieces together, but the pieces are there if we trust each other and trust the plan. The state of our program is a bit unknown right now. In my conversations with coaches at other schools in Central Illinois, I keep getting asked the same question: 
When is PBL going to start another state qualifying streak? 
*Note: Our boys team qualified for the state meet every year from 2002 to 2012 - the longest streak of consecutive state meet appearances in IESA Class A history.
*Note #2: We're NOT in Class A anymore. We've been a Class 2A school in cross country since 2012. This is the new reality, and we must adapt.
*Note #3: Our girls team has the wrong kind of streak going, having not qualified since 2010. Let's end the drought ladies!
The easiest way for us to start another team state qualifying streak is to put together a streak of solid practices.
We need to embrace the grind of putting in good work at practice, day in and day out.
We need to encourage friends who are not out for cross country to consider joining our team.
We need to ask ourselves what legacy this cross country team can leave this year at the JH level, and 4 years from now at the HS level.
It's a great day to be a Panther! Let's make the most of our opportunities this year!
Tuesday July 25, 2017
WOW! Has it really been that long since I've written a blog post for cross country?
To say that I'm excited about the upcoming season would be an understatement!
We have the pieces to do very special things this year, on both the boys and the girls side.
Really happy with the progress we made during track season, and ready to carry it forward to the state cross country meet and beyond.
You've put in the summer work...how do you want to be remembered this season?
Sunday October 9, 2016
Sentiment 
- A view or attitude towards a situation or event
- A feeling or emotion
After 24 hours to relax and reflect on Saturday's sectional meet, I think both definitions of sentiment apply.
Did we qualify for state as a team? No. 
Does one race define our season? No.
Did we make progress towards our team goals?  Yes. 
Is there more work to be done? Yes.
Some of you have probably read my analysis in the
Ford County Record
 by now, and I want you to use Saturday as motivation. 
We have been
blessed
 to qualify almost every year on the boys side, to the point where our guys almost thought it was automatic. IT IS NOT AUTOMATIC just because you wear a jersey that says PBL - tradition is difficult to maintain year in and year out. Remember, this is a Grade 6-12 program. Be ready when the moment arrives...whether that's this year, next year, or at the high school level. Coach Franckey and I work together to get teams to buy in, care about each other, work hard, and be successful. Qualifying for state is a part of being successful, but it's a part of a process that is much greater than that.
Our guys ran well, but we got beat for those state meet spots by 3 very good teams. 
The sectional landscape at the junior high level is looking a whole lot more like the high school sectional reality these days. You have to have experienced runners with big-meet experience who can execute a race plan. You also have to have 5 pretty darn good scorers. The days of qualifying with a team of a few studs and a few duds are over. Again, can't fault our guys in the slightest...I think 6 out of 7 guys ran their PR. We're a year away...I want the 6th and 7th grade boys to be hungry for what we can accomplish next year.
Ladies, those 3 qualifying teams will all be in the Top 12 at the state meet next Saturday - that's my prediction. 
Quite frankly, Clifton and Peotone would have probably qualified out of Sectional B, C or D in the northern part of the state. We had a great pack that battled through some injuries and illness in the last 10 days of the season. Herscher, Olympia and Tri-Valley had stronger packs than we did. 
Again, I can't begin to explain to you the competitive shift in girls cross country at the junior high level. When I started in 2008 with Coach Brehm, we had a girls All-State runner (20th place in 12:40). 12:40 in the 2015 state meet would have placed 55th. 
The talent pool is deep in 2A, and we're still trying to get things figured out. 14:00 is solid, but it's not nearly as competitive as it once was. We have to change our perception of what's possible if we want to have a pack next year that keeps that 1:00 to 1:30 split from 1st through 7th, but does it in the 12:30 to 13:30 range. You all have the ability! I think many of you were involved in a LOT of activities during this fall, and we wore down a bit at the end of the season when things mattered most. Again, we still ran well and I'm very proud of you all, but I can guarantee you I'll be looking for ways for us to improve next season.
Workouts, meet schedule, summer running club, practice routines, and all other aspects of the program will be evaluated.
Are you ready to take the next step?