Current status
We are making good progress on the hull. 
This  hull was built over a day in a full day of work (2 half days). 
It is made of foam board. 
What you see here in Protei_010 + 2 "Wagons".
Protei_010 is 80cm long, but it has 2 wagons that are 26.6cm long attached behind. It really makes clear that Protei is a propulsion system - the "wind powered locomotive" of the ocean. A truly extendable "workhorse" to pull payload. 
Hinge system 
We've opted for a weaving system instead of hinges for multiple reasons : 
- it is stronger
- it is more flexible. Especially for the mast attachement : it cannot break because the stress normally concentrated on the base of the mast is now on the entire high of the cable that hold the hull, and not the hull itself. In other words, everything is held together, but still very flexible, a very tolerant mechanism. 
- it is cheaper :)
We have not decided yet how we are going to weave the sections of hull, we are exploring different techniques in order to offer a stable pivot while ensuring the section are not going to be damaging each others. 
Mast anchoring
With this current technique, the mast is simply inserted in the weave and treated as a segment of it's own. 
it provides flexibility. 
Inclusion of batteries within the hull design, bulb. 
We are going to need 8 D cell batteries, so we're opting for 2 tubes for the batteries, and one (the lowest one) for extra ballast - to adjust buoyancy. 
We will put our pvc tube inside the bulb of the hull, the vacuum forme
Manufacturing with Vacuum forming
Gabby has been training on the vacuum forming machine and we are well underway for manufacturing. 
I guess it is important we give everyone a  bit of background on this manufacturing technique since it is the one we're going to be using to make a serie of hulls for Protei_010.  Essentially this is vacuum forming :  
http://www.build-stuff.com/001book_vacuum_forming.htm
Best, this technique can be replicated at pretty much any scale with household parts. 
and CNC it before vacuum 
Optimisation of vacuum forming process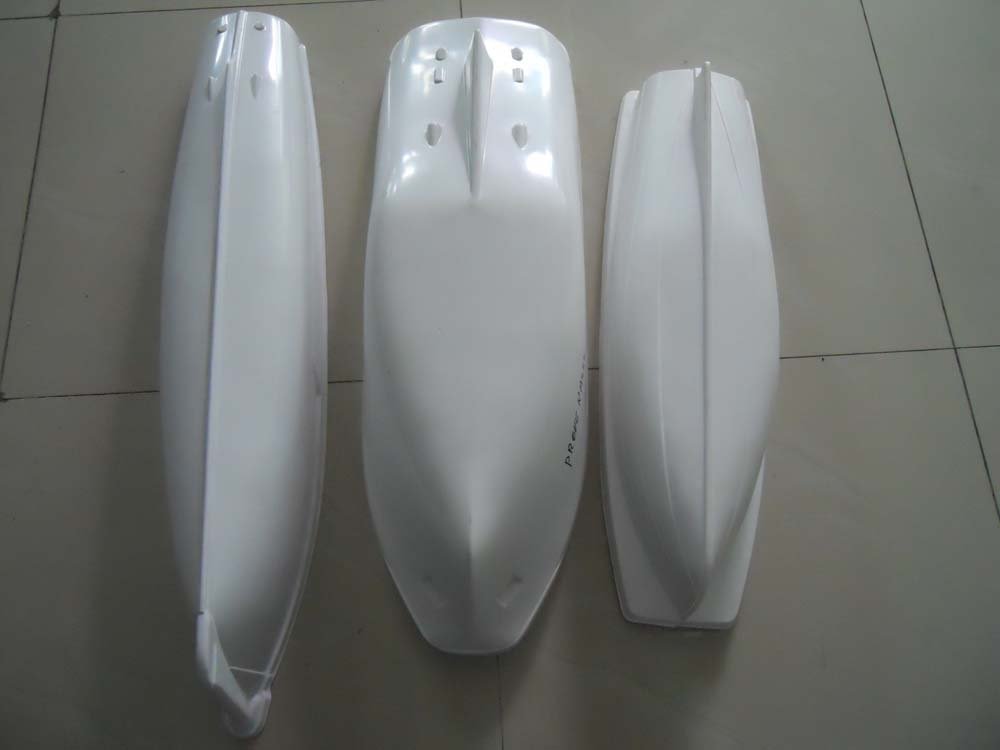 Many hulls are manufactured in the toy industry using this technique, so we are trying to adapt the technique for a hull in sections. 
Our hull has a deep keel, so instead of one piece, each hull section will be done from 2 sides of the hull, separated by the length. 
August 14th, I am taking the CNC class to build the high resolution wood mold that we will use for manufacturing Protei. In the mean time we need to get the hull designed and made in 3d so we can do something like that : 
1. 3d model the hull
2. CNC the hull sections before we vacuum form it. 
So, we're working to make a shape of hull that is optimal for 
- mechanical resistance and articulation
- cable routing and waterproofness
- ease of manufacturing. 
- as simple as possible 
More coming !