Finding ways to show big numbers using Base-10 blocks!!
Happy New Year everyone!!
Let's start 2019 off with a Math challenge.....
"What Math can you see in this delicious picture?"
"Light the Advent candle four, think of joy forevermore, Christ Child in a stable born, gift of love that Christmas morn".
Blessings, and Merry Christmas to one and all!
Having fun singing "Must Be Santa"!!  Enjoy!
"Light the Advent Candle Three, think of heavenly harmony, angels singing "Peace on earth" at the Blessed Saviour's birth".
Having fun sledding during our outdoor gym!
"Light the Advent candle two, think of humble sheperds who, filled with wonder at the sight, of the Child on Christmas night."
"Light the Advent candle one, now the waiting has begun,
 We have started on our way, time to think of Christmas Day!"
old, for, are"......Do you recognize these week #10 W.W.W's?
Students have been busy at "Work Stations" doing math and working on their writing skills!
This has been a review week for our W.W.W's so we are still at week #7. Keep practising all the words until you know them in a flash! Remember, we don't want to have to sound out the WWW's.
Have a safe and fun halloween from all these scary spiders!
We are starting to use descriptive sentences in our writing. Here are some things we need to remember!
Week #3 w.w.w already! Here they are!
Try this link to view a class singing "Letter Pop" song (with actions) to master all the ABC letter sounds!
https://www.facebook.com/MrsLeesKinderkids/videos/320050722101831/
Sept. 19, 2018
Here are the WWW's for week #2. Ask your son/daughter to make some rhymes and to look or these words inside other bigger words! 
Look for the link to the Zorbit's Math Adventure (supporting Math learning linked to the Ontario Curriculum) on the St Patrick Student Portal on the sidebar menu!
Sept. 12, 2018
We talked about rules for the Grade 1-2 play structure...safety is #1.
Sept. 10, 2018
Here is some information about our upcoming St Patrick School "Terry Fox Run"!
WWW week #1 started for the Grade 1's this week! Ask your son/daughter to read you the words!
We read a book called "We Don't Eat Our Classmates"! Ask your son or daughter what the message in this book was. How Did Penelope Rex learn to mae friends?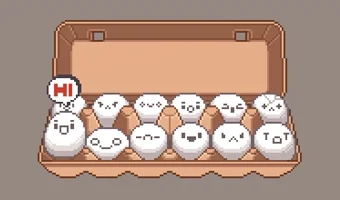 Welcome back to a new school year for 2018-19!
I am super excited to be your child's teacher this year. We have lots of wonderful learning and inquiries ahead of us!
We are all 100 days smarter! The grade 1's were happy to celebrate 100 days of school on Friday, Feb. 9, 2018.
The grade 1's voted and predicted that the groundhog would not see his shadow. 
Merry Christmas to all! Best wishes for a blessed and safe holiday and happy 2018!!
Students learned about proper hand-washing, the importance of good hygiene and how it keeps us healthy! We used the "Glitterbug" from Ottawa Public Health to demonstrate how washing our hands gets rid of germs. A special hand gel represented the germs and the black light in the "Glitterbug" let the students see germs before and after handwashing!
Students continue to plan and think creatively during their "Work Stations". This week students built structures using blocks and geometric magnets. The blocks became a church and the magnets became St Patrick school!
During "Work Station" time, students were super busy! They used magnets to create number sentences, built lego challenges and made structures with a number value. One student made a raft because the challenge was to build something that floats. He also followed a plan to build a tree which he connected to our lunchtime prayer, "Johnny Appleseed".  Two other students created a structure that totalled 270 (according to the base 10 blocks). 
Grade 1's learned about using "Spaghetti Toes" as a muscle relaxation technique to calm down. Download "MindMasters" information for children's self-regulation on the CHEO website.  
Students thinking about very big numbers during work- station time!
Hopefully students were able to find and highlight all the current WWW they have learned!
Today students were creating patterns using a variety of manipulatives. They created patterns and named them in a different way using letters.
Last week, we also had a "mystery reader" visit our class to read one of their favourite books. It was Ms Petrocco!! She read a book about being a "bucket filler". Ask your son or daughter about what it means to fill someone's bucket or to have their bucket filled.
We read the story about Pete the Cat and how he stays "cool" when things go wrong! Ask your son or daughter about what happened to Pete the Cat.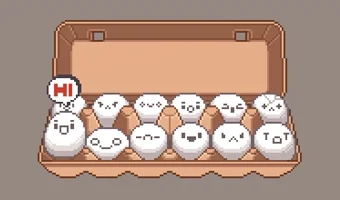 Welcome back to a new school year for 2017-18! I am super excited to be your child's teacher this year. We have lots of wonderful learning and inquiries ahead of us!
We are working on sentence writing using charts to help us!
Welcome to Mrs. Smith's Grade 1!
The boys and girls are excited to start extra reading practise using their RAZ kids accounts. They will be receiving a letter explaining how to access the program as well as their password. There is also a link to RAZ kids on the sidebar (links).
HAPPY READING!!
Mental math (subitizing) is a great skill to continue to develop with your children. Games that involve strategy, numbers/counting are a fun way to build capacity and fluency in recognizing number patterns, adding, counting on etc.

What kind of math do you see here? 
Come up with as many questions as you can think of.
Following our 2D and 3D shapes geometry unit, the students learned about symmetry. They identified objects that have symmetry and were able to find all the lines of symmetry in a given shape.
Here are some examples of the symmetrical pictures the students created.
On the side panel, go to Links, and then to St Patrick Student Portal. 
The following icons are a sample of resources that will support your child's learning.
The students have now been given a log-in to access the
Dreambox
Learning website. 
The "
Dreambox"
student-driven learning environment differentiates content, pace, and sequence for the highest levels of student achievement so every student can learn to think critically, understand deeply and have a life-long love for and confidence in math.
"
There is also a link to Dreambox on the sidebar (links).