With the Autumnal Equinox comes big change!  Hope you are all enjoying Earth's tilt away from the Sun and what shorter days in New England have to offer.  Our ever changing position amongst the Sun and our moon determines so much of our daily experience.  Ask your student more about it!




In class we will move from of study of Earth-Sun-Moon interactions to Our Place in the Solar System.  We are having a great time making models in this Astronomy Unit and look forward to getting outside

and putting some of this to scale.  

Thank you for supporting your students through our "moonth" of moon journaling.  I encourage you to continue sky gazing as Stars and Galaxies is coming up!




Welcome Back to School

Hope you had a great eclipse viewing experience!  Excited to share and learn from this first hand experience.  
We will kickoff the school year with Astronomy, learning about Earth's place in the universe.  

We will be covering the following standards in this unit.  




MS-ESS1-1a. Develop and use a model of the Earth-sun-moon system to explain the causes of lunar phases and eclipses of the sun and moon.

MS-ESS1-1b. Develop and use a model of the Earth-sun system to explain the cyclical pattern of seasons, which includes the Earth's tilt and differential intensity of sunlight on different areas of Earth across the year.

MS-ESS1-2. Explain the role of gravity in ocean tides, the orbital motions of planets, their moons, and asteroids in the solar system.

MS-ESS1-5(MA). Use graphical displays to illustrate that the Earth and its solar system are part of the Milky Way galaxy, which is one of billions of galaxies in the universe.



2016-2017

Spring Has Sprung!
We've closed up the second trimester are now into Unit 3: Earth's Surface Conditions.  In Unit 2, We had a great time designing and building seismographs that were able to measure the relative differences in the magnitudes of simulated earthquakes.  Check my class website for a chance to see your student in action!  We completed several case studies of volcanoes around the world using PBS Learning Media resources online.  We finished up the unit with a solid understanding of Geologic Time and the Law of Superposition.   The student's Rock Cycle Cartoons were a lot of fun and left students will a good understanding of how Earth's surface materials are recycled.  Spring has brought with it a timely new focus: Weather and the Hydrologic Cycle!  Students will discover the relationship between temperature, pressure and density as it relates to atmospheric conditions.  




AQUATIC INSECT INVESTIGATIONS: FAMILY PROGRAM

Tuesday, April 11, 2017 from 6:00 to 7:30 p.m. at Thayer Memorial Library, 717 Main Street in Lancaster, MA

Explore the busy, and diverse, world below the surface of the Nashua River with this hands on science program for the whole family. Using our picture guides, and live samples, our educators will show you how to identify these marvelous and ingenious aquatic insects. Find out what they tell us about the health of our water systems and use our kid-friendly Magiscopes® to see for yourselves how amazing they really are! Touchpoints: Foodwebs, macro-invertebrate identification, water quality connections, stewardship. This program is designed for families with children ages 5 and up. 

Free and open to the public, this program, part of Thayer Library's "H2O Series", is funded by the Greater Worcester Community Foundation, Rosemary Davis Memorial Fund. For information, please contact Karen Silverthorn, Assistant Director at Thayer Memorial Library, at (978) 368-8928, ext. 4 or email

 

ksilverthorn@cwmars.org

.









    We are closing up the second trimester and will continue our study on the processes that drive change on Earth's surface.  We had a great time designing and building seismographs that were able to measure the relative differences in the magnitudes of simulated earthquakes.  

    We have completed several case studies of Volcanoes around the world using PBS Learning Media resources online.  We will finish up this unit with an understanding of Geologic Time and the Law of Superposition.   

    Spring will bring with it a timely new focus: WEATHER!  Students will discover the relationship between temperature, pressure and density as it relates to atmospheric conditions.  Look for Weather Journals to be coming home in the next few weeks.  






2015-2016 
Looking forward to LIFE SCIENCE next year?  Checkout this free program taking place in Sterling on Sunday, April 17th.
Greetings Parents and students,
Spring is in the air and opportunities to get outside abound.  We had our first outdoor activity last month: Weathering Walk.  We took a tour of the grounds around LBMS  to look for evidence of mechanical and chemical weathering.  We saw lots of earth surface changes due to the freezing and thawing action of this past winter!   
After Spring Break we will be diving into our Mapping and Topography unit, finishing up the year with Weather & Climate.  
Students should be coming home with their time travel brochures.
 Check them out and decide if perhaps you'd consider traveling back in time with us!
        

    

Join the Friends of the Nashua River for a CLEANUP!   Bill Flynn can be reached at 
41bflynn@comcast.net
Monthly program hosted by MIT.  
"More importantly, she had a vision of the Nashua River as it could be, beautiful, clean and teeming with fish. She wanted people to be able to enjoy the river again, perhaps even swim in it,"     says Marion Stoddart.
The New Year finds us diving "Inside the Earth", the second Science Explorer in our series of 4 texts to be used this year.  Students will learn about heat transfer and be able to apply cross-cutting ideas they heard about in our first few months of Physical Science content.   Students will be able to describe the different layers of the earth in terms of elemental composition, temperature and pressure.  
OCTOBER AT A GLANCE    
This month we will continue to practice measuring matter and working in the metric system.  Physical properties of matter including length, volume, mass and density will be covered with plenty of hands-on activities to go along with our notes and reading.  
    We will delve deeper into the classification of matter as a pure substance or heterogeneous/homogeneous mixture, we'll briefly check out the periodic table and discuss exactly what elements and compounds are, and discover just how small an atom is. By the end of the month we should be talking about physical and chemical changes before wrapping up our unit on matter.  
Welcome to 6th Grade Science!
I hope you are looking forward to learning a lot in Science this year.  Our topics include the Metric System, Introduction to Matter and it's properties, Earth's Structure, Mapping the Earth, and Weather & Climate! We will also be integrating the Scientific Method throughout the year during labs on a variety of topics.  
If you have a question or would like to share additional information with me, you may write me an e-mail or call and I will get back to you as soon as possible. 
Room: C-169
School Phone: 978-365-4558
- paper towels
- facial tissues (cold season is coming!)
- fossils
- maps
- globes
Life Science 2014-2015
      student selected plant project                

    

planarian observation                     

    

annelid dissection
Spring Newsletter  4/9/2015
We can't wait to get outside and search for some gastropods when the weather gets better.  We are currently in the middle of our unit on invertebrates and are looking forward to getting on with vertebrates after April Vacation.  Students recently  completed their first dissection of the year, EARTHWORMS (Annelida), and did very well on our Simple Invertebrate Test.  Next week we will dissect squid (Mollusca), before taking a look at grasshoppers (Arthropoda) and starfish (Echinodermata).
Plant Song - a fun and comprehensive review of our unit on Plants!
Winter Newsletter
It's cold and flu season!  What great timing to be studying microbiology in Life Science. Below you will find a letter from the Center for Disease Control outlining how you can prepare your household for the impending viral and bacterial invasion.
A note from the Centers for Disease Control:
Seasonal "flu" occurs between October and May and typically peaks in January and February.  The Centers for Disease Control and Prevention (CDC) predicts that this will be a particularly heavy flu season.  Recently, the CDC issued a health advisory saying that the vaccine developed for 2014-2015 is less effective than usual; however, the CDC encourages everyone, especially school personnel, to get vaccinated because children are among the most vulnerable to the disease.  Complete information about the flu and how to contain and manage it is given at www.flu.gov and atwww.cdc.gov/flu/. 
Please review the following recommendations:
·        - Wash your hands often with soap and water or alcohol-based hand sanitizer;
·        - Avoid touching your eyes, nose, or mouth;
·        - Avoid close contact with those who are already sick;
·        - Get plenty of sleep;
·        - Eat healthy food and drink plenty of fluids;
·        - Cover your nose and mouth when coughing or sneezing with a tissue or the crook of your arm;
·       - If you get sick, stay home until you are fever free for 24 hours without the use of fever-reducing medications like acetaminophen (Tylenol) or ibuprofen (Motrin or Advil).
Remember what we've talked about in class and think about why it is that the current vaccine is less effective this year.  
Click
here
to find out more about Massachusetts Water Resources Authority annual poster, writing and video contest.  Submissions due March 11th.

HOUR OF CODE is here, December 8-14th
Click
here
to start programming!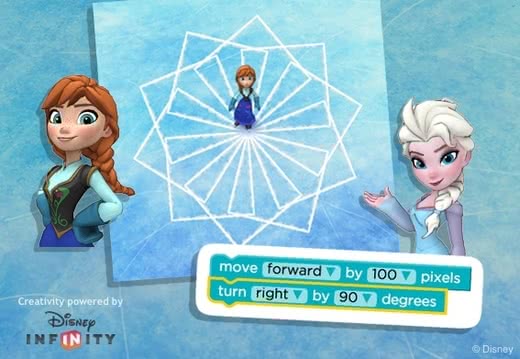 Code with Anna and Elsa
Code.org
Let's use code to join Anna and Elsa as they explore the magic and beauty of ice. You will create snowflakes and patterns as you ice-skate and make a winter wonderland that you can then share with your friends!
Ages 8+ | Modern browsers + tablets
Science non-fiction reading for ELA Plus  
Fall Newsletter
Welcome back to LBMS!  This year I will be using ClassDojo to stay in touch with parents and keep them informed about their student's behavior in (and outside!) of the classroom.  This will allow for student reflection as well as parent awareness.  Both positive and negative behaviors will be recorded.    Please look for printout that will be sent home on the first day of school.  Go online to ClassDojo.com, sign up, sign off, and have your student return the bottom of the page to me as soon as possible.
I'm looking forward to another great year working with the Class of 2020!  
Join me at Touch Tomorrow, a family friendly festival of Science, Technology, and Robots at WPI on Saturday, June 14th.  
http://wp.wpi.edu/touchtomorrow/
Environmental News sites:
More explorations Through Time:
Explorations Through Time Class links:
A brochure template has been posted to our calendar.  This is an easy way to make your brochure look crisp and colorful.  I will print for you in color just once so make sure you get it right before emailing me (ttrahan@nrsd.net). Don't forget to save your project in your Science folder.
Final brochure is due on Friday, March 21st.
Announcing our latest project:  A Journey Back in Time travel brochure.
Keep your project timeline up to date (pg 2)
    

    - 

You should have been assigned a period to research on Thursday, March 6th.  
    

    - 

You have Friday and Monday in the library to find references
    

    - 

Worksheet 1 is due at the end of class on Wednesday, 3/12.  
Access NOODLE TOOLS here.  Create new bibliography with at least 2 references due by Monday.
Use Mr. Steere's MLA guidelines attached HERE
Please checkout our ONLINE TEXTBOOKS  
*  Go to 
HERE to register for access to our interactive online textbooks.  
*  Access code:  9B1D610764EE75088F68
Greeting parents and students,
This trimester in Science we have studied volcanoes, the rock cycle and are now finishing up topography.  I look forward to teaching about geologic time and finishing the year off with weather and climate in the coming months.
We have been busy in class getting hands on experience identifying different types of rock, using the Chromebooks to complete interactive web activities on the rock cycle and visualizing earth's surface using topographic maps.  This week (2/28/14) we will be building our own mountains using playdoh and producing topo maps of these landforms.  
We will be putting together some timelines of Earth's history and eventually we'll get outside to study weather & climate when Spring finally arrives.  What great timing!  
Check back here for the Community and Science News!