WE ARE DECA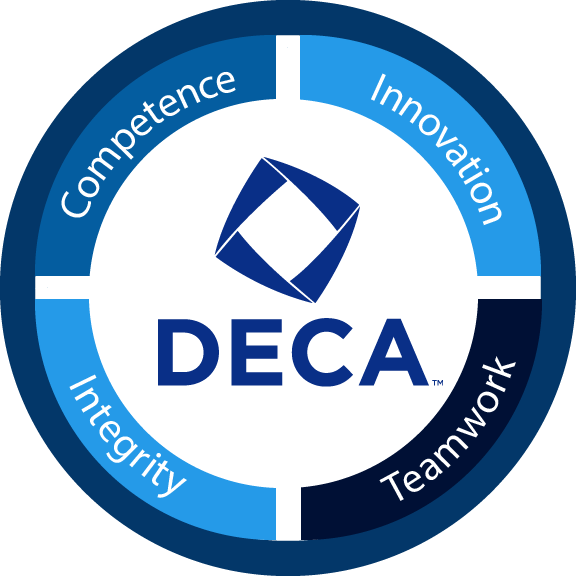 DECA is an association of management and marketing students that participate in a variety of community and school related project and competitions. Students enrolled in the marketing program are eligible to participate in this exciting program and are responsible for the operation of the RAM Stand, the school store. 
Deca is organized into two unique student divisions each with programs designed to address the learning styles, interest and focus of its members. The High School Division includes 200,000 members in 2,500 schools. The Collegiate Division includes over 15,000 members in 275 colleges and universities.
DECA is available to all students who have been or are currently enrolled in any Marketing, Entrepreneurship, Advertising or Accounting courses.