WE ARE DECA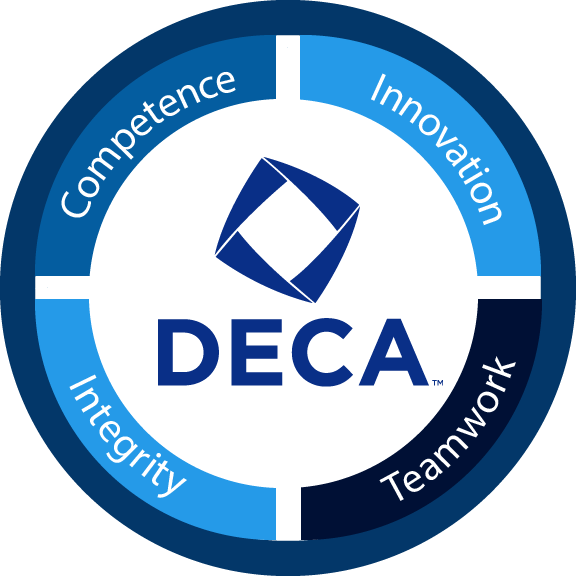 DECA is an association of management and marketing students that participate in a variety of community and school related project and competitions. Students enrolled in the marketing program are eligible to participate in this exciting program and are responsible for the operation of the RAM Stand, the school store. 
Deca is organized into two unique student divisions each with programs designed to address the learning styles, interest and focus of its members. The High School Division includes 200,000 members in 2,500 schools. The Collegiate Division includes over 15,000 members in 275 colleges and universities.
DECA is available to all students who have been or are currently enrolled in any Marketing, Entrepreneurship, Advertising or Accounting courses.
Northbridge High School 2017-18 Chapter Officer Team



Events/Competition Chair

Robert Cannon

Curtis Gogolinski

Finance/Fundraising Team




Nolan LeBrasseur

Ben Prior

Secretary/Social Media Correspondent

Kaitlyn Morrison




School Store Management Team

Liam Amsden



DECA prepares emerging leaders and entrepreneurs in marketing, finance, hospitality and management in high schools and colleges around the globe. 


Sign up today
The DECA experience is about exploring your options, discovering new paths and experiencing opportunities you never knew existed. With DECA, the possibilities for success are #Limitless.
DECA Provides many great opportunities for its members, looks outstanding on a resume and is a very fun group to be a part of. If you are a student at NHS and are interested in joining the club email Mrs.Palmer-Howes at spalmerhowes@nps.org today!