September 12, 2017
Dear Students and Parents,
Welcome to a new year at West Rocks!  I am excited to get to know you over the next several months!  I trust that we will have a great year together.
Please allow me to introduce myself.  My name is James Petropoulos.  I am from Norwalk Connecticut.  I have a BA; degree in Social Studies/History from American International College.  I am happy to say that this will be my twenty-first-year teaching. I teach Eighth Grade American History and Seventh Grade World Geography because of my deep passion of History and working with adolescents. Between my educational background and my experience, I can assure you that your child is in good hands this year!  In addition to teaching, I also enjoy landscaping, being outdoors, and watching or participating in many types of sports, swimming, football, and lacrosse are just a few of many.
I believe that a classroom should be a community in which students, teacher, and parents work together to help students achieve success.  For this to happen, communication is important!   
If at any time during the year, you have any questions or concerns, please e-mail me at petropoulosj@norwalkps.org or call me at 203-899-2970, also please use the Remind app.
Students and parents, I'm thrilled to be working with you this year!  Let's make it a year to remember!
Sincerely,
James Petropoulos
Mr. Petropoulos
7th Grade World Geography
8th Grade American History
Delta House
203-899-2970-ext 17639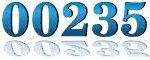 My Traffic Estimate