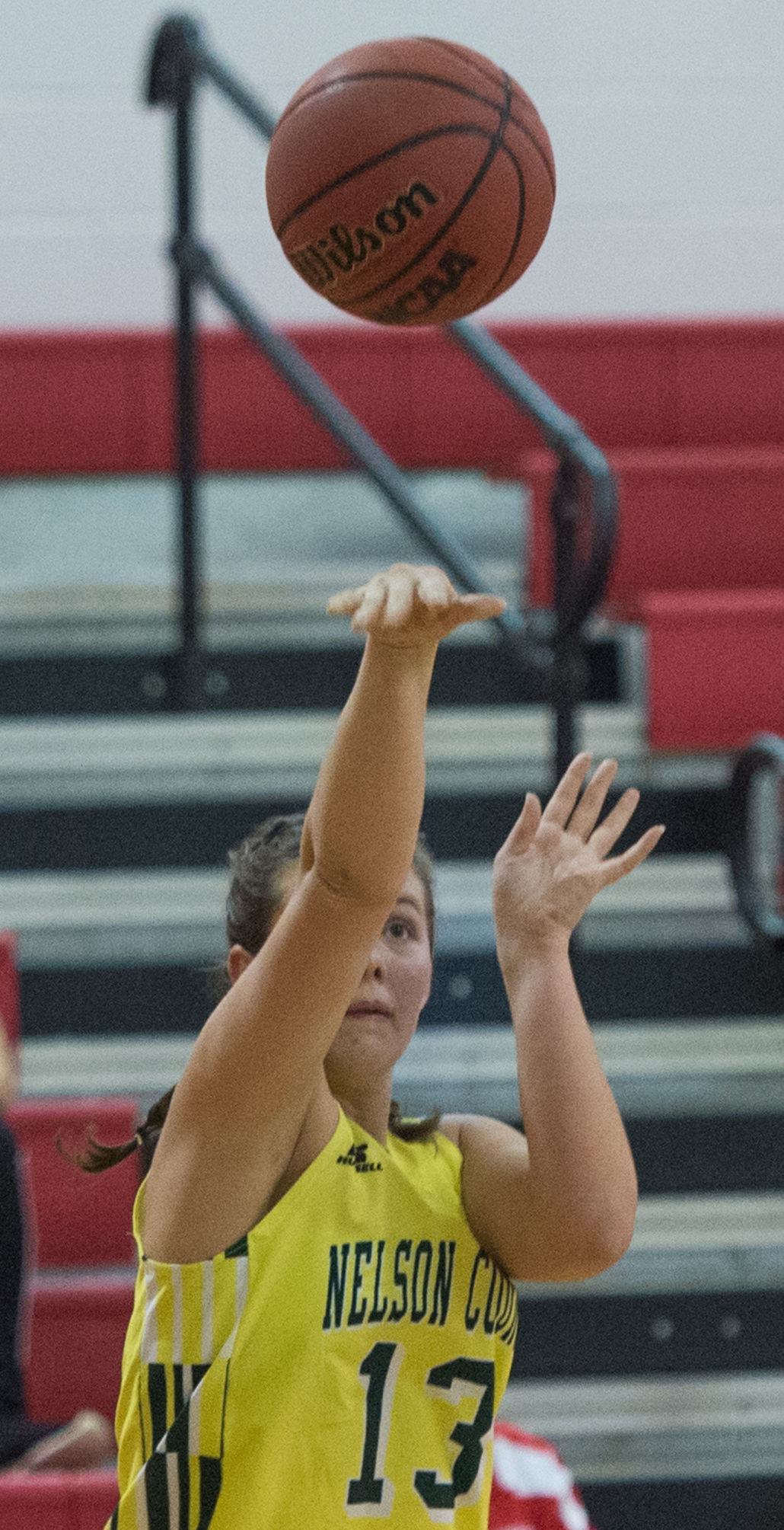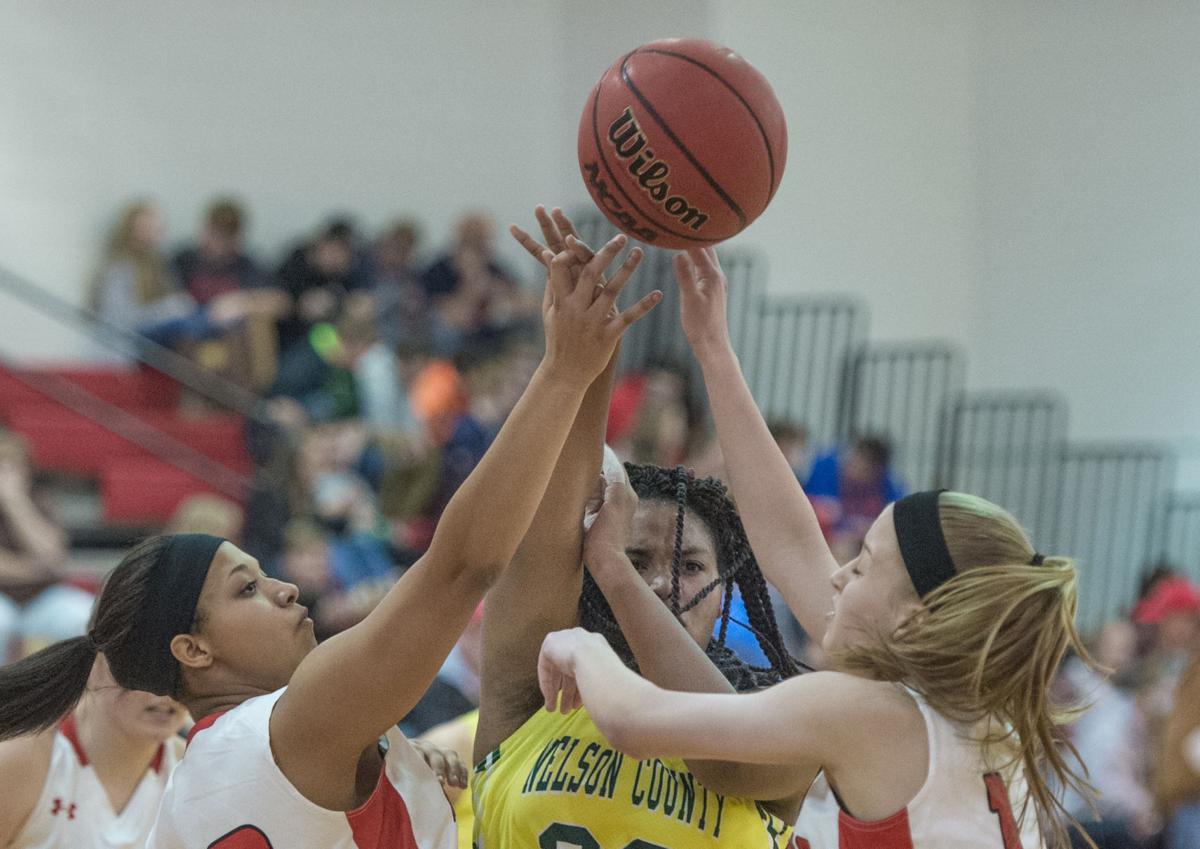 Courtesy of Nelson County Times
After three snow days and a hectic week, the Nelson varsity girls basketball team seems to be turning a corner.
Last Friday night, the girls picked up their second win of the season, defeating William Campbell 52-26.
The Governors were led by Delaney Stone, who notched a double-double with 23 points and 12 rebounds. In a loss to Riverheads last Wednesday night, Stone had another double-double with 11 points and 12 rebounds. She added 10 points and seven boards last Thursday in a loss to Chatham.
"Delaney was in the right spot every time: finishing underneath, crashing the boards, back on defense," said Coach Dee Shaver of the sophomore's performance.
Shaver called Stone her "sneaker" as an emerging player who's been able to quietly fill up the stats book each week.
At Riverheads, despite a 51-21 loss, Shaver saw a completely different team than the one that showed up in the last matchup with the Gladiators at the end of December. In that game, the Governors only scored three points and failed to get a single basket in the second half.
During Thursday's 54-35 home loss to Chatham, the girls kept their foot on the gas for the first half and attacked the basket more, but Chatham's trio of Breanna Price, Destiny Wilson and Princess Anderson combined for 48 points.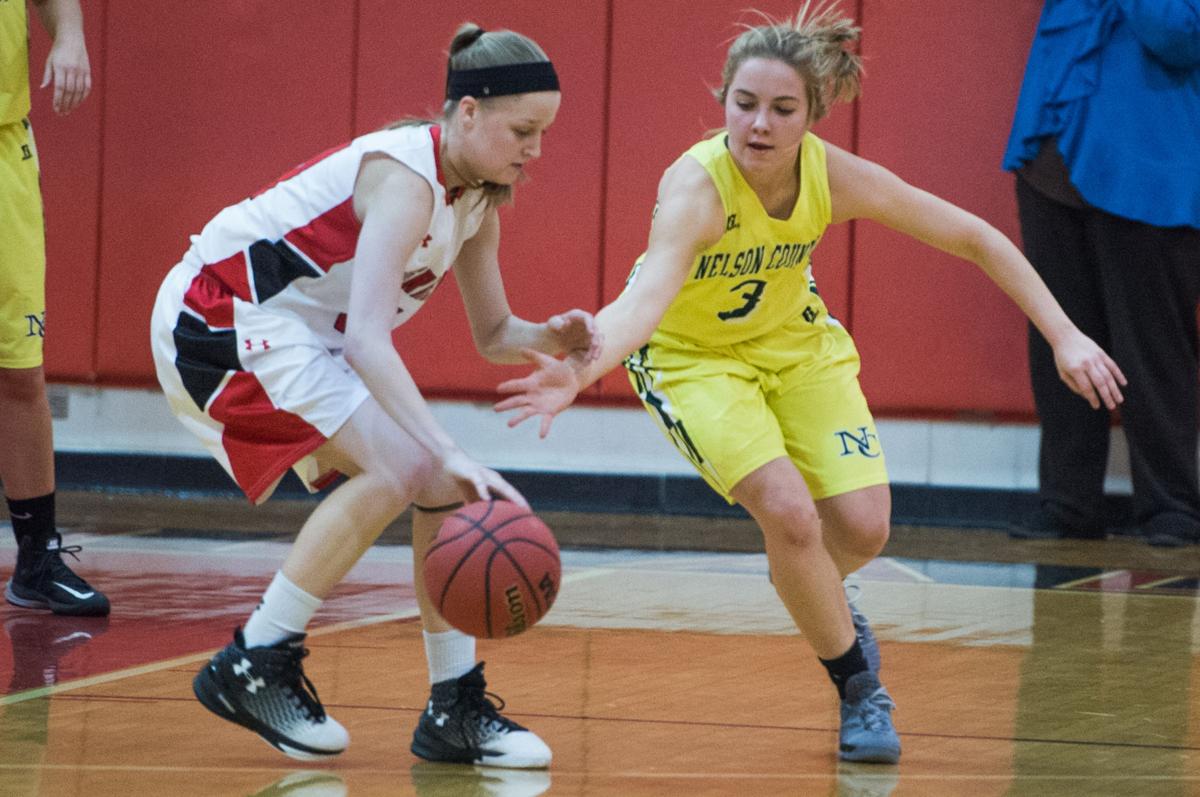 "The things that we're doing well are not flukes," Shaver said. "That's the caliber team that they have the capability of being, it's just putting it all together for a full 32 minutes.
"They're starting to believe in the things that I've been [implementing], and they're starting to execute. Really they're just starting to catch and be in triple threat and look to score. We just have to have a killer instinct at this point. All the pieces are in place … it's just the girls learning how to be in attack mode all the time. They can't let off the gas. They can't stop playing for a couple minutes."
Shaver said with the season in full swing and the girls finally settling into a more routine schedule, which includes six games between this week and next week, she's approaching things a little differently. Rather than looking for specific stats, she hopes her players can bring energy to the court and "look like they're enjoying the game and giving everything they have toward helping the team."
Lineups will continue to fluctuate as Shaver works to get everyone in the right position and sees "who shows up" ready to play each day.
The Governors will host Buffalo Gap at 7 p.m. Jan. 19 before traveling to Dan River on Jan. 20.
Photos by:  Lee Luther, Jr.