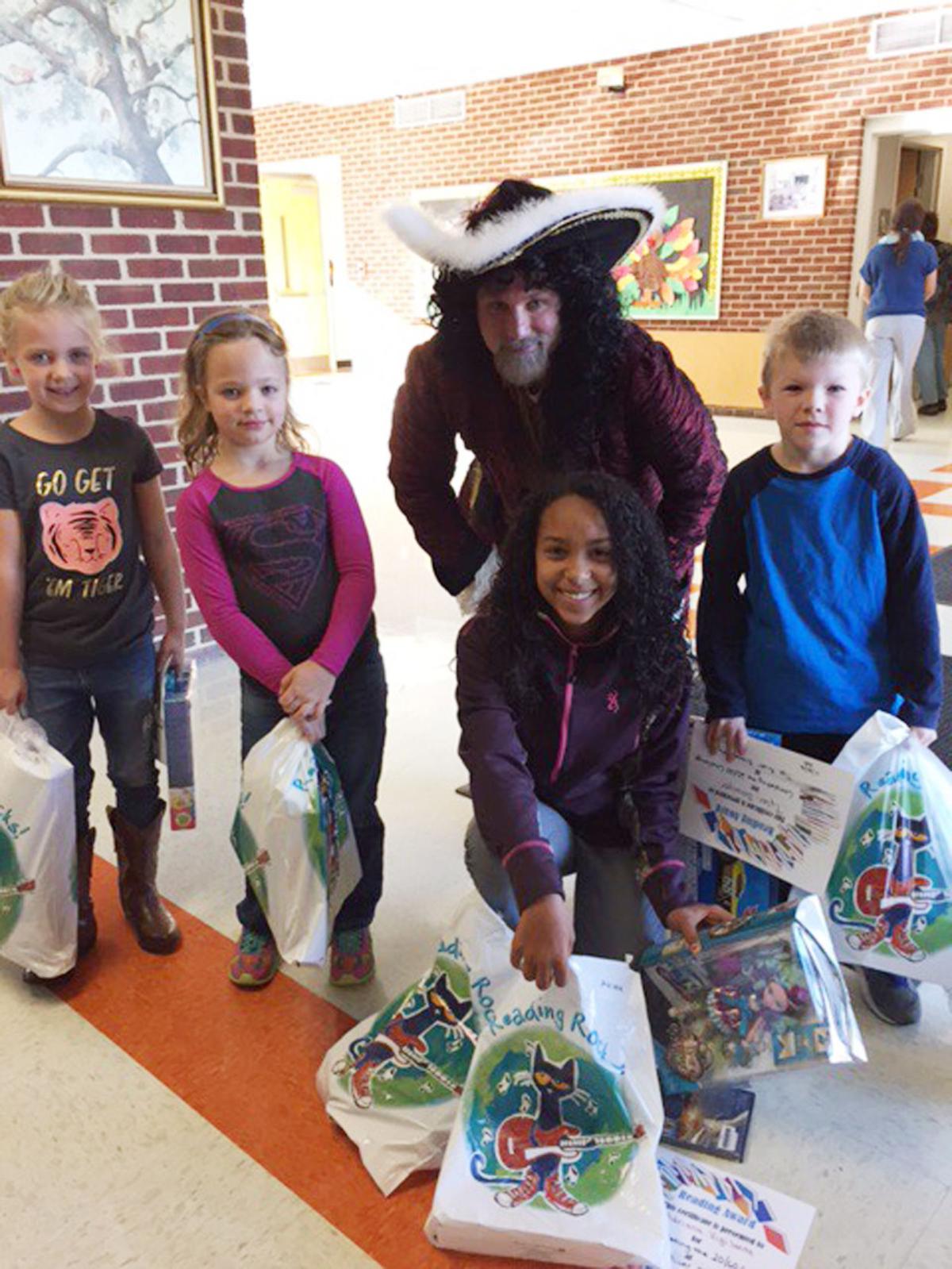 Courtesy of Nelson County Times
Several months after the conclusion of the summer 20/60 Challenge, kicked off by a book bus event last spring, 14 Tye River Elementary School students were commended for their dedication to reading.
According to Tom Allen, a special education teacher at Nelson County High School who headed up the project, all students who participated in the 20/60 challenge received prizes in front of their peers during an assembly this month.
Among the prizes, specifically chosen by each of the 14 particpants, were iPods, remote-control trucks, Lego sets, UVa football tickets, Wintergreen snow tubing passes and toys.
The 20/60 challenge started last spring with a book bus event, during which all students at Tye River walked through a transformed bus to pick out books to take home and were challenged to read or be read to for 20 minutes a day for 60 days during the summer.
The participants included:
• Karsyn Proffitt, kindergarten;
• Tyler Bowyer, first grade;
• Bailey Brantley, first grade;
• Anisten Luzaich, first grade;
• Robert Dingman, second grade;
• Jeremiah Frye, second grade;
• Ben Massie, second grade;
• Ava Proctor, second grade;
• Patrick Drumheller, fourth grade;
• Cristina Harlow, fourth grade;
• George Knight, fourth grade;
• Kevin Knight, fourth grade;
• Christian Proctor, fourth grade; and
• Adriana Vigilante, fifth grade.
The Book Bus Pirate, played by Allen, told students he had "sailed the seven seas in the Reading Bus in search of treasure with which to reward those who took up his challenge to read for 20 minutes a day for 60 days during the summer break."
Allen said he was "a little disappointed" about how many kids participated but promised he would give them all another chance to accept the challenge by bringing back the book bus in the spring.
Allen also encouraged the students to ask their parents to read to them and with them and to take them to the library to get more books to read.
"It is our hope that the other students, along with their parents, will be motivated to take up the challenge to read both now and during next year's 20/60 Summer Reading Challenge," Allen said in an email, continuing to espouse the pirate theme.
"Next summer, the Book Bus Pirate will sail the seven seas in search of treasure to fill up his rewards chest. But all students who read are guaranteed the best prizes of all:  learning new and wonderful things, improved grades in school and priceless time with family."
Allen said he is grateful for sponsors like Walmart, which donated $1,000; Wintergreen Resort, which donated activity passes; and the Green Valley Book Fair, which donated more than 500 new books for the bus.
The high school's winter book drive will begin again this month, so Allen asked parents to consider donating any books appropriate for children ages 4 to 13 for use in the book bus next spring.