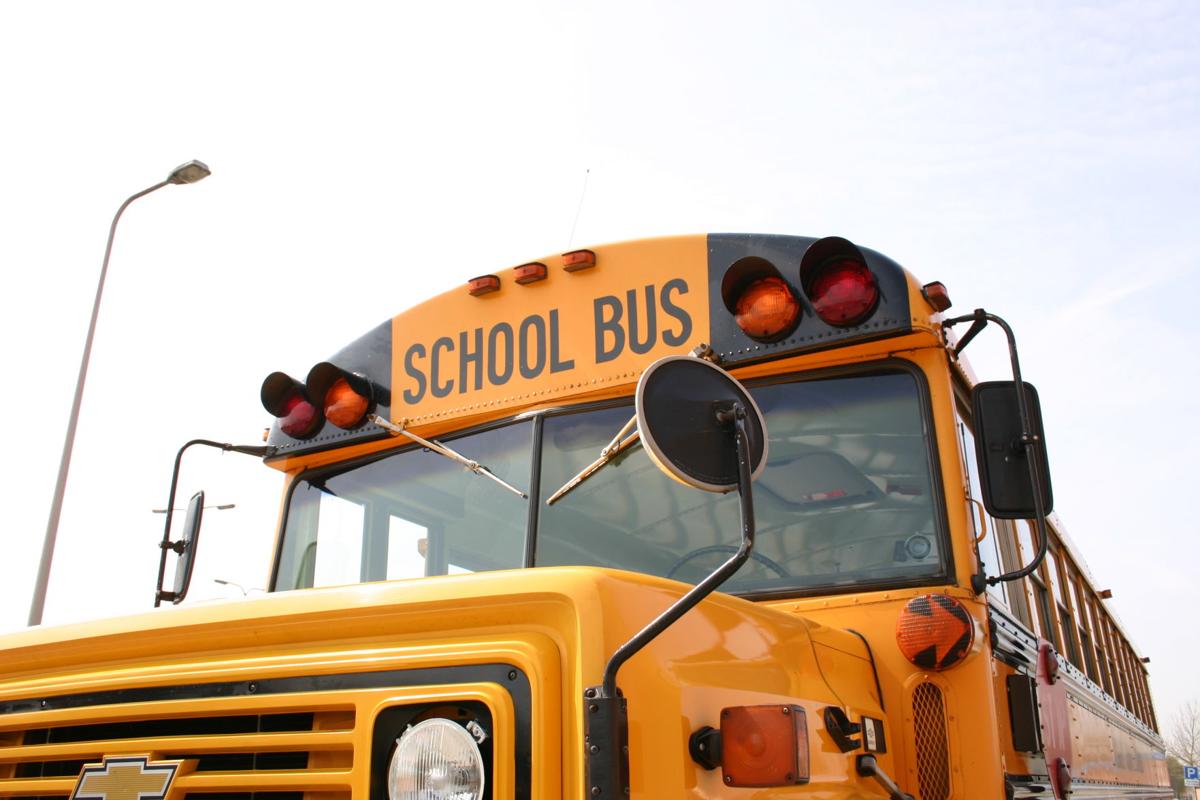 Courtesy of Nelson County Times
The Nelson County School Board took a closer look at Superintendent Jeff Comer's recommended budget for the 2017-18 school year during a work session last Thursday. Among the members' chief concerns were salaries, bus replacement and increases in expenditures across the division.
According to Assistant Superintendent for Administration Shannon Irvin, the division faces an estimated $262,000 in "unavoidable" increases for the upcoming school year.
The increases include a Virginia Retirement System increase of $204,000, retiree health insurance credit rate increase, workers compensation increase and special education-related expenses.
In addition to the unavoidable increases, the division also may incur estimated "avoidable" increases totaling nearly $693,000.
Irvin said she included a 10 percent health insurance premium increase, which would come at a cost of $266,000, in that category because the division is unsure yet how much the rate will increase. Once that figure is known, the expenditure increase will become "unavoidable."
The other "avoidable" costs include the addition of a couple staff positions, reclassification of a maintenance position and a 1.7 percent cost of living increase, which comes with a $362,000 price tag.
Irvin also projects decrease in revenue of federal, state and other funding of $347,000.
When offset by a decrease in some expenses due to some federal funds and grants of about $599,000, the school board is considering asking the Nelson County Board of Supervisors for a total of more than $703,000.
But school board members don't think that amount is unreasonable.
"It's not like we're asking for a lot," Chairwoman Deborah Harvey said, adding much of what the school board likely could request from the Board of Supervisors is "forced on us."
In further discussions on salary, school board members and division administrators agreed they would like to consider again presenting a salary study completed last year to supervisors. The study shows teachers at the beginning of the division's step scale, which separates employees into steps based on number of years worked, are paid well while those with more experience are not.
Based on the proposed 2017-18 budget, pay for beginning teachers in the division would rank 10th out of 133 divisions across the state, Irvin's presentation showed. For teaches with 15 years of experience, that rank drops to 34th, and by 30 years, that rank drops to 72nd in the state.
Other non-operational budget requests the school board is hoping to request from the supervisors include requests for funding for school safety upgrades across the division and the replacement of four buses.
Safety upgrades, which would include new camera systems at the two elementary schools and the installation of panic buttons at all four schools that would connect school staff directly with local law enforcement, come with a cost of $100,000.
Four new buses would cost about $324,000.
Of the division's 75 buses, 16 — or more than a fifth — that are currently in service are listed as being in "poor" condition. On average, each of those 16 buses is more than 16 years old, and each has an average of nearly 189,000 miles.
Though the division will have to wait several more months to see whether the Board of Supervisors will provide money to replace buses, if the division is awarded the funds, members of the school board asked how school officials would decide which buses would be replaced.
"Whichever bus is smoking the most," Assistant Superintendent for Instruction Jo Ann Wagner said, somewhat jokingly.
According to the school board, all of the requests correlate with the division's goals; the top priorities, it said, are to provide a safe environment for staff and students and be "the preferred provider and employer in the region incorporating a culture of innovation and lifelong learning."
Also during the meeting, Irvin told the board the high school is looking at adding more career and technical education courses in welding and cosmetology. She did not offer any more details on plans for the classes but said a survey taken by current Nelson County High School students showed 43 kids, most of whom were female students, would be interested in taking a cosmetology class if it were offered.
Because many of the creative technical education classes currently offered tend to attract more male students, school board members were in agreement that adding a cosmetology class could attract and offer more options to a different demographic.