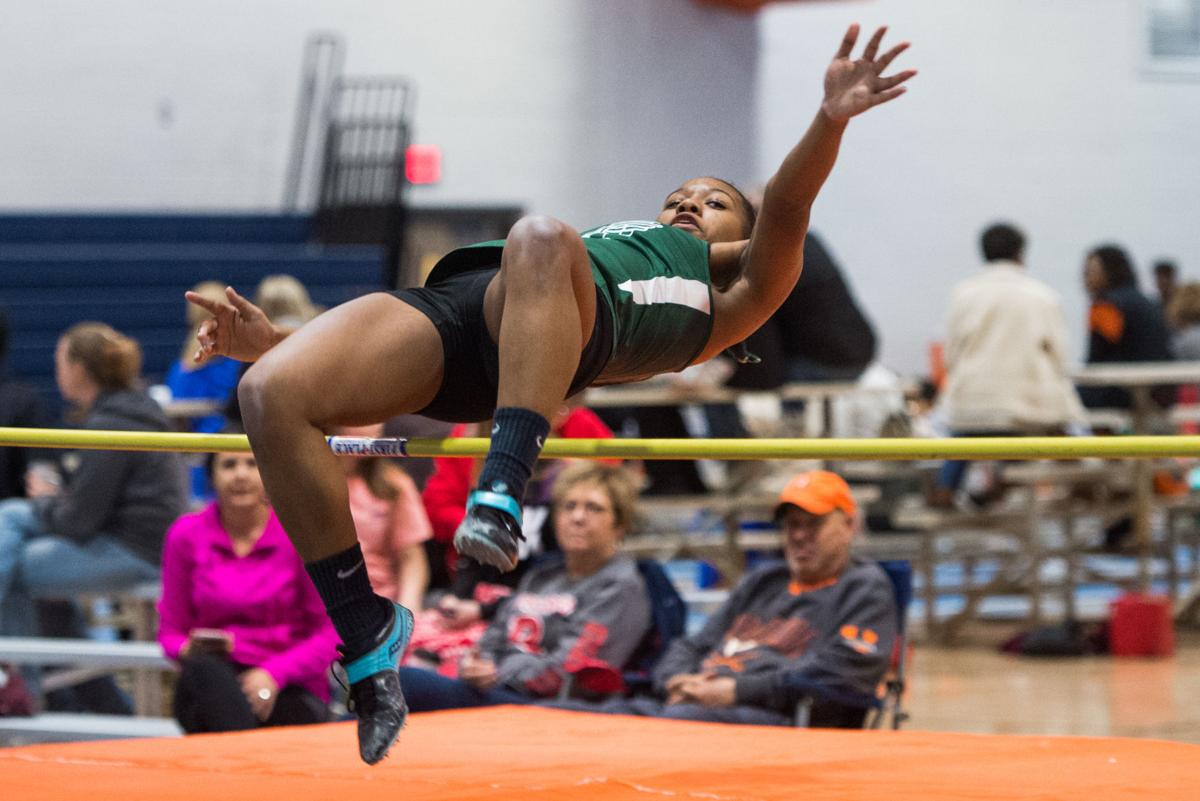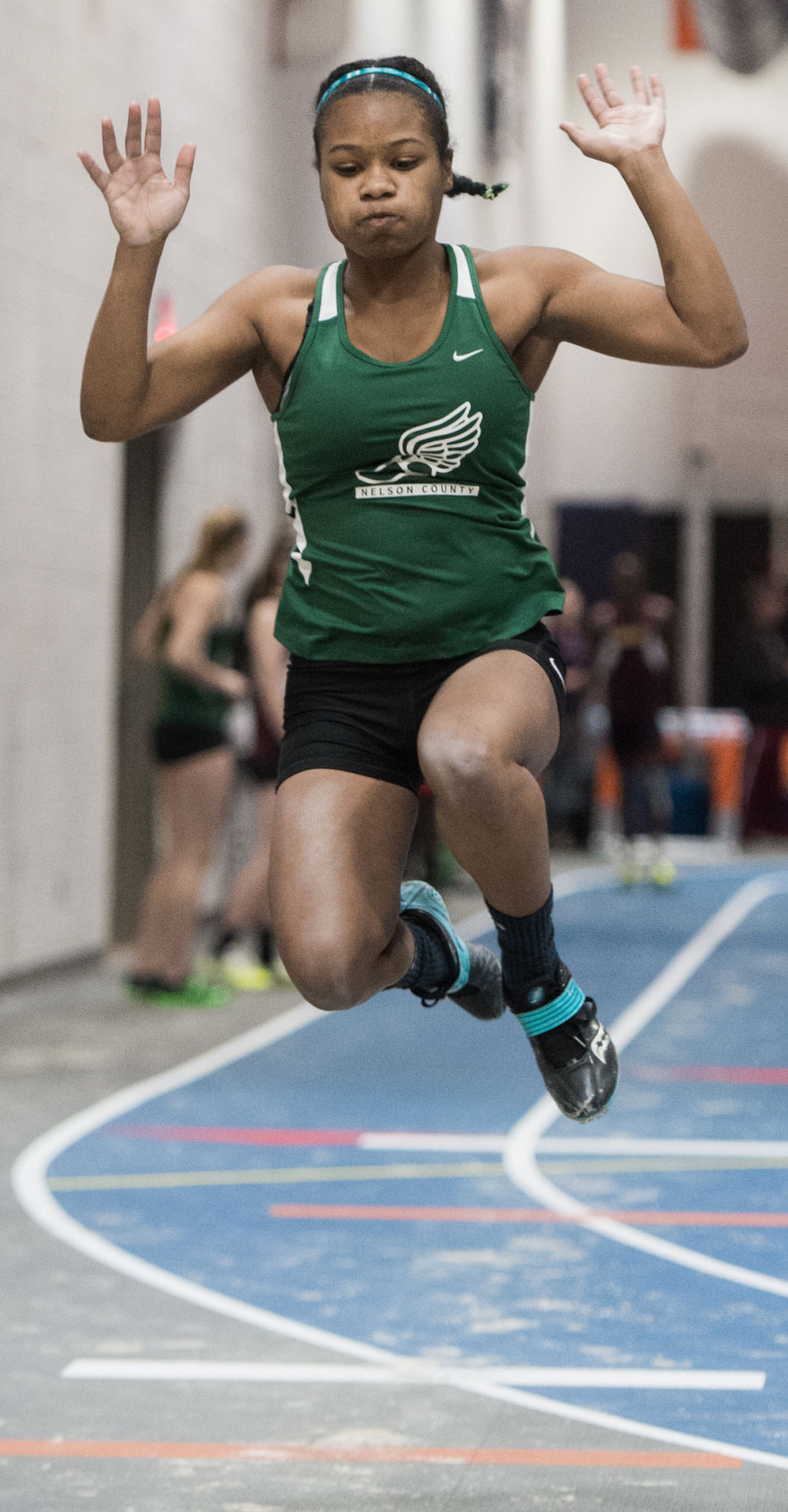 Courtesy of Nelson County Times
The Nelson County indoor track team competed in a quad meet in Lynchburg on Martin Luther King Jr. Day at Heritage High School last week.
While Rustburg won both the girls' and boys' team titles, the Nelson County girls took second place with 49 points.
Nicole Pouliot was the only Nelson girl to take a first place as she won the high jump with a leap of 5-0.
"The girls team was helped by a few of the basketball players who were able to attend the meet. Megan Brown, Teshanda Crawford and Samantha Tibbs were all able to qualify for the state meet on Monday," said Nelson coach Michael Chambers. "In small schools, sports usually have to share athletes and it is a testament to their basketball coach Dee Shavers and [to] the athletes [who have] to perform well in two sports during the same season."
According to Chambers, the boys' team is getting better at each meet.
"Our distance coach Jessica Shifflett has done a great job in carrying over athletes from her cross country team to the indoor track team," said Chambers. "This is the largest distance group we have had since I have been in Nelson and that depth will help as we approach the conference meet."
The boys team won third place and finished just one point behind second-place finisher Amherst.
Devonte Rose won first place in the 55 with a time of 7.06 while the 4x400 relay team of Aaron Rich, Rose, Cameron Vaughan and Jospeh Shannon posted a winning time of 4:43.09.
"Overall, I was pleased with the performance that the team put on. It has been a rough couple of weeks returning from break and having the snow days," said Chambers. "We have not been able to practice as much as we need to at this point of the year. But after seeing the teams' performance on Monday, we are not too far behind where we need to be."
Photos by:  Lee Luther, Jr.