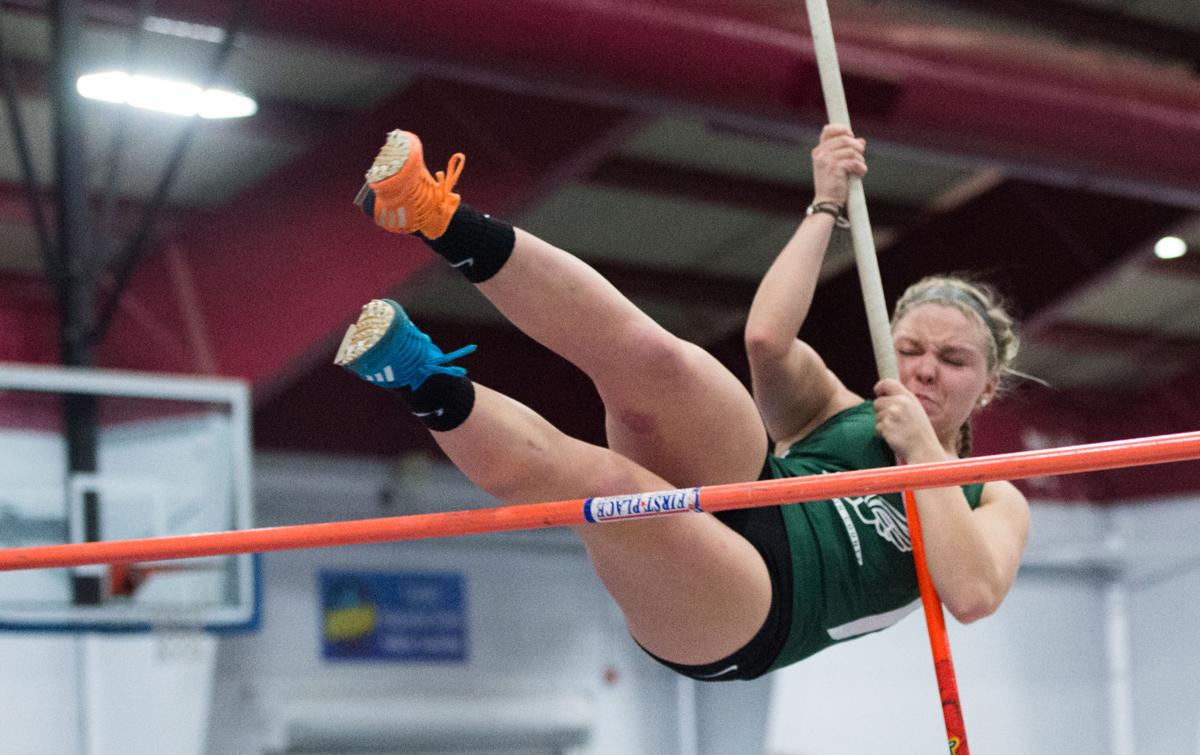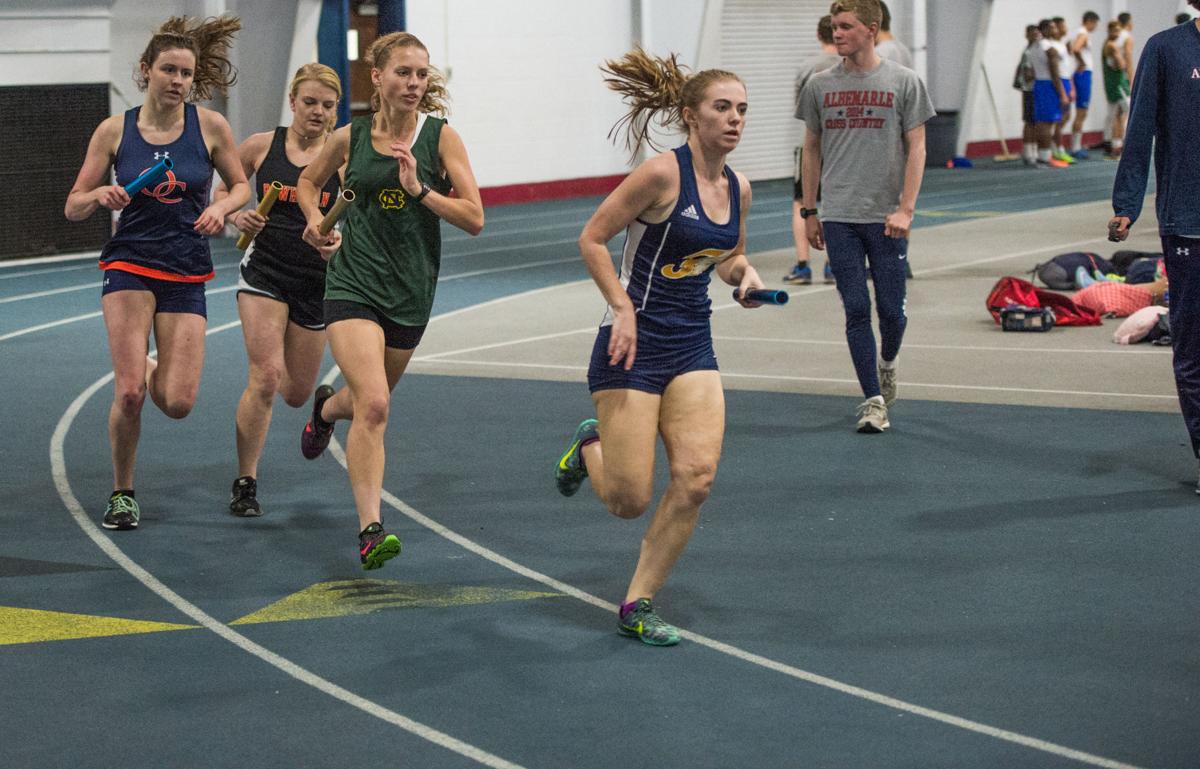 Courtesy of Nelson County Times
The Nelson indoor track team took its annual trip before Christmas break to Fork Union Military Academy, and the girls team delivered an impressive showing.
A trio of Nelson girls claimed first-place honors during the event. Adreianna Vest won the triple jump at 31 feet, 9 inches; Raelyn McGarry won the pole vault at 8 feet and Nicole Pouliot's jump of 5 feet was good enough in the high jump.
While the boys team didn't bring home any first-place finishes, first-year Nelson coach Michael Chambers was happy with his squads' performance at FUMA.
"On the guys side, standout performers were Joshua Haywood and Cameron Vaughan, who finished third overall in the 500 and triple jump, respectively. Most importantly, our younger guys gained some much needed experience," he said.
Nelson results:
Girls
55 Meter Dash
Raelyn McGarry, 7.91, 2nd; Ceilidh MacRae, 8.60, 9th; Victoria VanHout, 9.28, 12th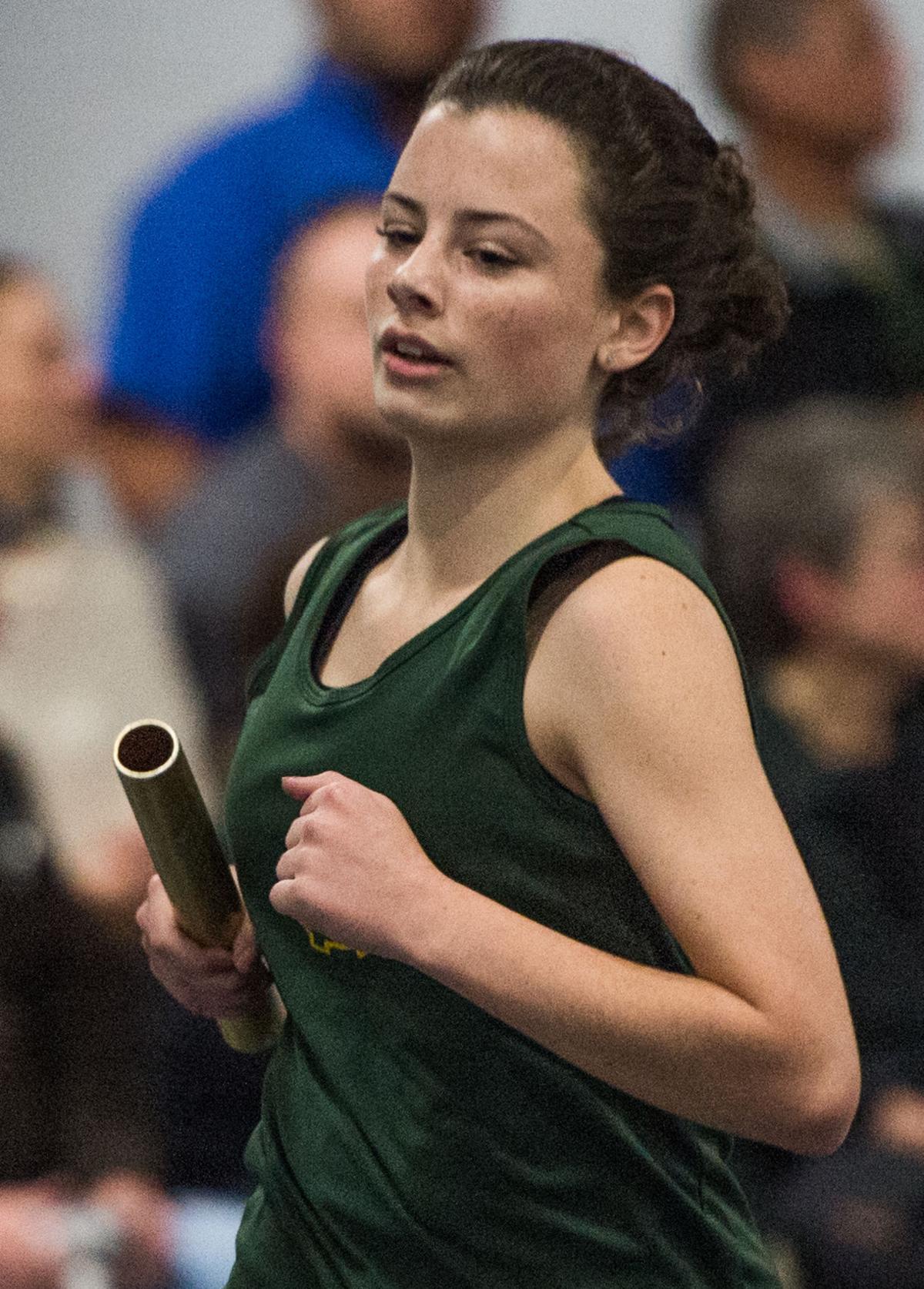 300 Meter Dash
1,000 Meter Run
Rosie Gumm, 3:35.98, 6th; Zoe Wood, 4:11.05, 12th; Erin Adcock, 4:30.13, 13th
1,600 Meter Run
Rosie Gumm, 6:03.68, 8th; Mikaela Georgiou, 6:40.85, 12th
55 Meter Hurdles
Adrieanna Vest, 10.35, 5th
4x200 Meter Relay
Mhari MacRae, Madelyn Cooper, Nicole Pouliot, Alyssea Orme, 2:12.59, 5th
4x400 Meter Relay
Raelyn McGarry, Adreanna Vest-Turner, Ceilidh Macrae, Grace Garvey, 4:56.01, 3rd
4x800 Meter Relay
Rosie Gumm, Zoe Wood, Erin Adcock, Mikeala Georgiou, 12:00.76, 4th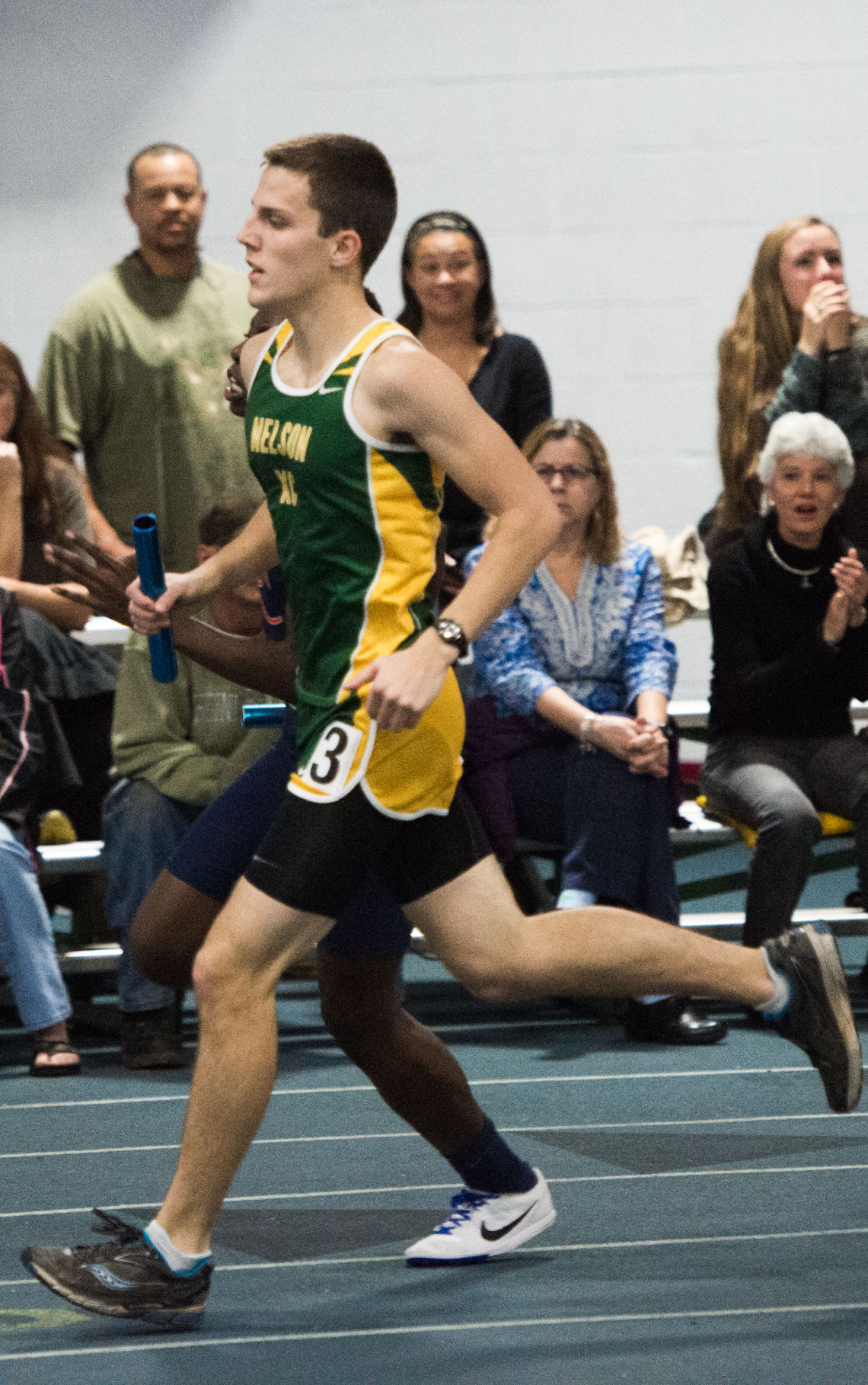 High Jump
Long Jump
Adrieanna Vest, 12-6.5, 8th
Triple Jump
Adrieanna Vest, 31-9, 1st; Grace Garvey 27-6.75, 5th
Pole Vault
Raelyn McGarry, 8-0, 1st; Madelyn Cooper, 7-0, 3rd
Shot Put
Mhairi MacRae, 20-7, 14th; Alyssea Orme, 20-2.5, 15th
Boys
55 Meter Dash
Aaron Rich, 7.68, 17th; Julian Purvis, 7.86, 21st; William Cope, 7.94, 22nd
300 Meter Dash
Tucker Bruguiere, 43.34, 9th; Saeed Gentry, 44.03, 15th; Joseph Shannon, 45.58, 20th
500 Meter Dash
Josh Haywood, 1:13.60; 3rd; Cameron Vaughan, 1:20.64; 13th; Blake Wheaton, 1:40.14, 23rd
1,000 Meter Run
Tyler Oram, 3:27.69, 11th; Dillon Conner, 3:30.71, 13th
1,600 Meter Run
Luis Ortiz, 5:45.68, 14th; Ethan Bennett, 5:52.75, 16th; James Helms, 6:00.04, 17th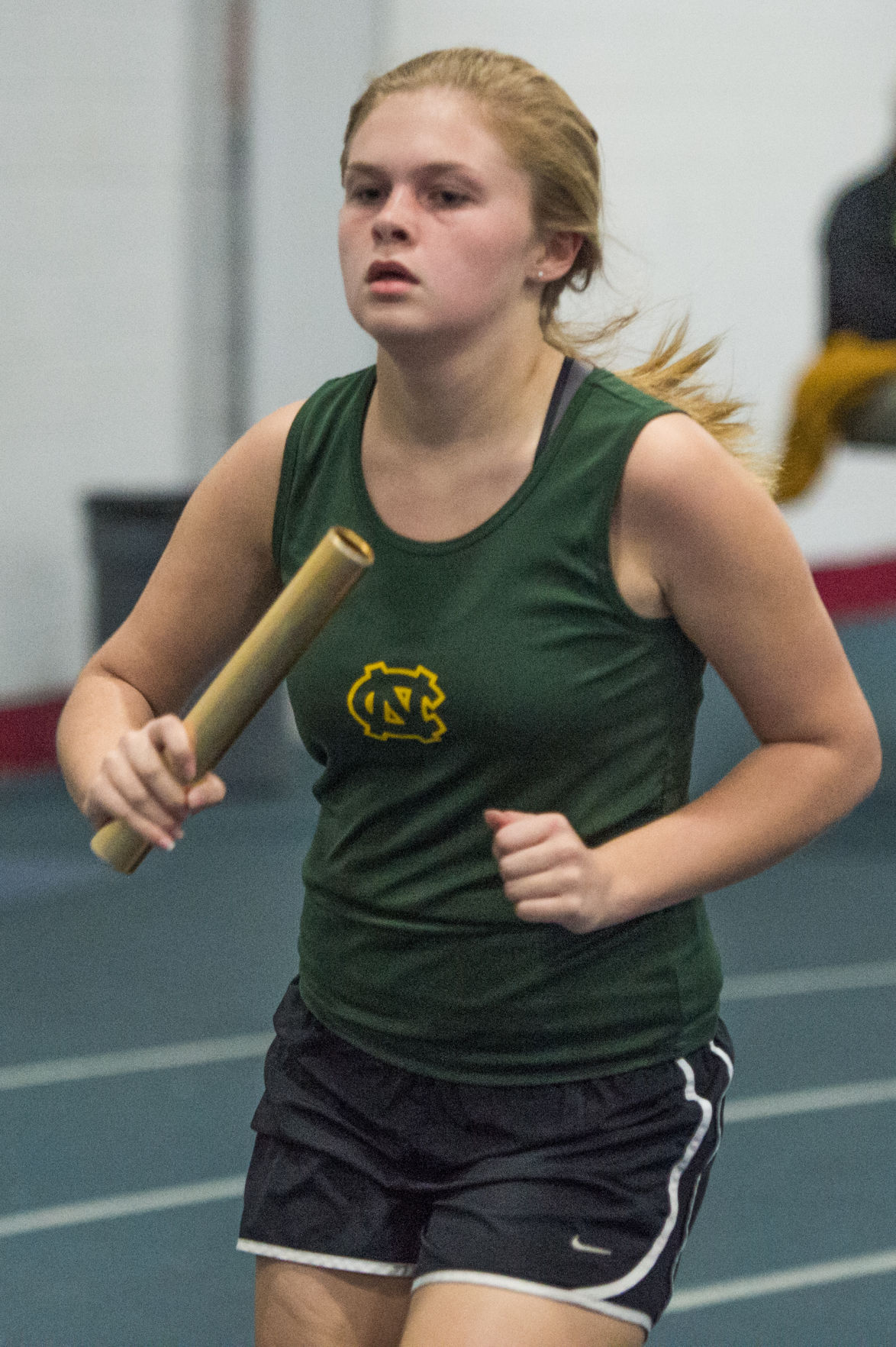 4x200 Meter Relay
Tucker Bruguiere, Julian Purvis, Joseph Shannon, William Cope, 1:53.56, 4th
4x400 Meter Relay
Joshua Haywood, Saeed Gentry, Blake Wheaton, Aaron Rich, 4:06.26, 3rd
4x800 Meter Relay
Luis Ortiz, Ethan Bennett, James Helms, Dillon Conner, 10:28.40, 4th
Long Jump
Julian Purvis, 15-4, 9th; Saeed Gentry, 15-3.25, 10th
Triple Jump
Cameron Vaughan, 36-2.25, 3rd
Pole Vault
Blake Wheaton, 7-0, 4th; Tucker Bruguiere, 6-6, 6th
Shot Put
R Watson, 31-3, 8th; John Shifflett, 29-7.5, 12th; Carlos Martin, 29-3.5, 13th
Photos by:  Lee Luther, Jr.