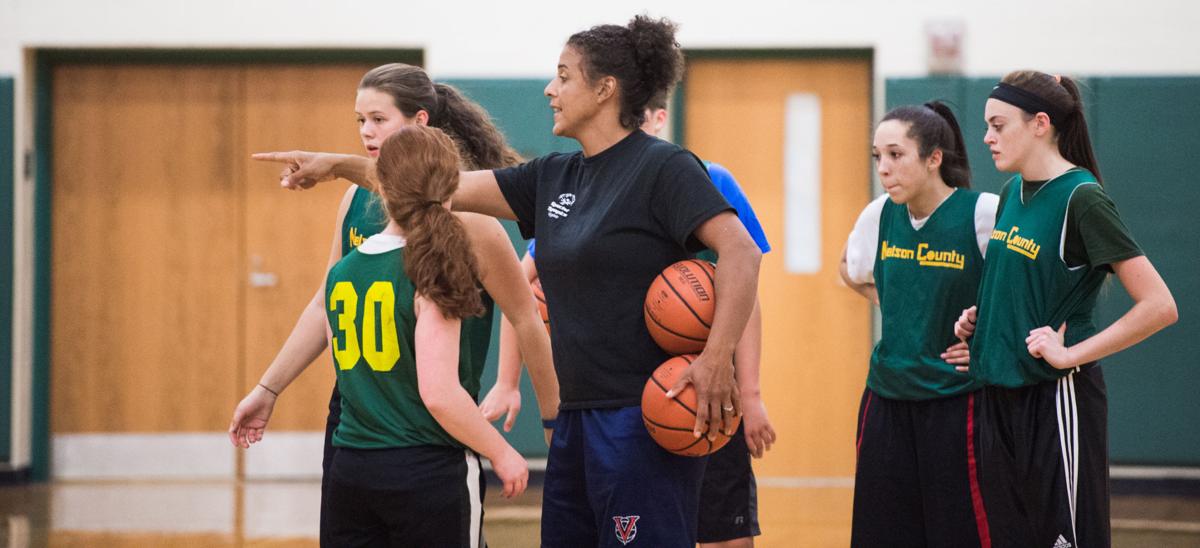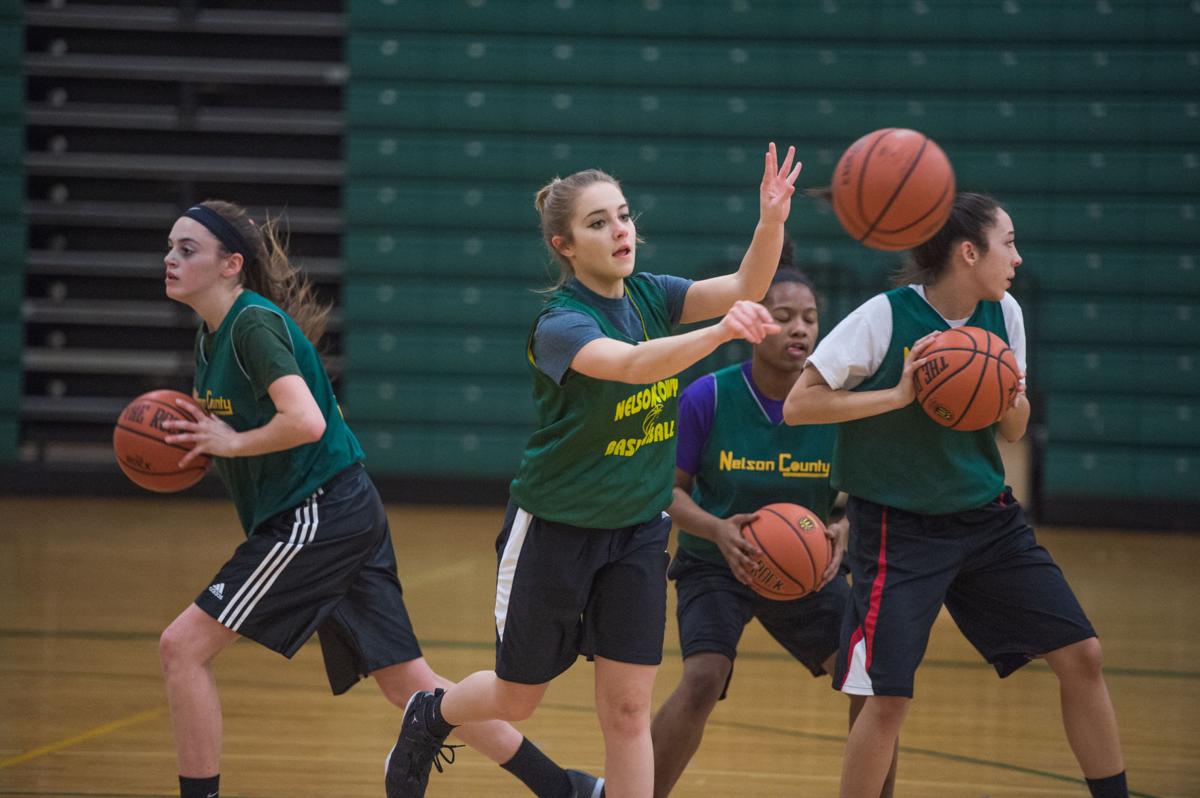 Courtesy of Nelson County Times
With only two seniors and several players new to the varsity program, new head coach Dee Shaver is focused on the fundamentals for her Nelson County girls basketball team.
With about a week to go before the Governors kick off the season, the team still is refining individual skills and slowly implementing new plays and defenses.
In the post, Shaver has pushed the importance of doing the little things. She's taught drop steps and showed them how to box out properly in order to secure rebounds. Those things, Shaver said, are all about effort and don't require tons of talent.
In both the post and on the perimeter, the girls aim to crash the defensive boards so other teams can't pick up offensive rebounds that allow second-chance opportunities.
"I'm not looking for a lot of fancy skills," Shaver said. "I'm just looking for the ball to go through the basket, and if it doesn't, we secure the [defensive] rebound and push it down the floor."
Offensively, the girls have begun to understand how to get into triple threat position — a position that allows a player to pass, drive to the basket or shoot — every time they get the ball.
She said given the fact most of the 13 players have not experience a varsity game, she's also aiming to get the girls to develop a high basketball IQ.
While there's still work to be done, the team has learned a couple simple offenses to implement against a man-to-man defense and a couple for a zone defense, along with a press break.
On the other side of the court, the girls know how to execute both a man-to-man and 2-3 zone defense.
Shaver has upped the energy during practices already, the players said, as she aims to mold the mentality of the team.
"I think this year I've been pushed harder than I have before," said senior Samantha Tibbs, whom Shaver said has emerged as a leader in the preseason.
After securing only one win in each of the past two seasons, the team aims to add a few more Ws this year.
"I know they have a desire to win. I know they like to compete," Shaver said of her team. "What I talked to them about … was having a killer instinct. Not catching the ball to pass it, catching to score. In that sense, we're getting more competitive."
Shaver said her goal is to finish the season with a .500 record, and she's excited to see whether the preparation pays off as the season begins.
"Everybody's mindset is they want to be on the court," Tibbs said. "They're fighting for their spot on the court."
The varsity girls team will open the season Dec. 2 with a tournament, taking on Grace Christian in Staunton.
Photos by:  Lee Luther, Jr.