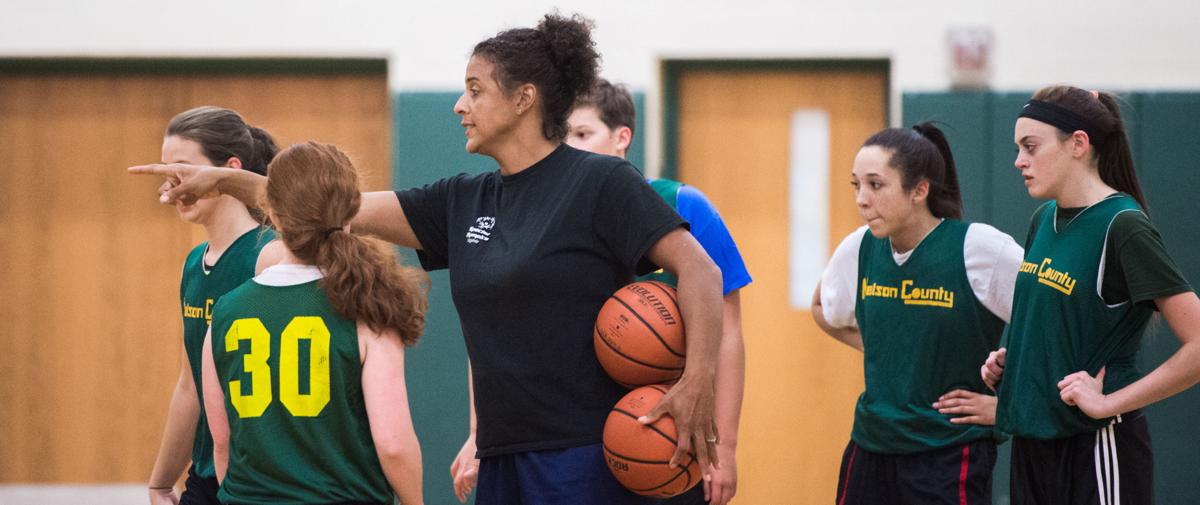 Courtesy of Nelson County Times
As a Nelson County native, Dee Shaver said she felt robbed of an opportunity to play basketball at Nelson County High School when her family moved out of state. So when she was offered the job as head varsity girls coach, she couldn't wait to finally become a Lady Governor.
Through seven games, that excitement hasn't subsided for Shaver, who after more than a decade of coaching still patrols the sidelines during games and attacks practices with the same fervor as the day she began.
For Shaver, who had a successful career as a college player at the University of Virginia, basketball always has been an important part of her life. The game, she said, has given her an avenue to express her athletic ability and has helped her grow over the years.
Now, at NCHS, the game is providing a new challenge for the 37-year-old.
Shaver, who throughout the course of a game isn't afraid to express her frustration with a bad call or play or show her players from the sideline they need to box out as she barks out commands, is learning how to infuse her players with the energy she brings to every game and practice.
"I can't get out on the floor and do it for them. I want the girls to absorb my passion for the game and let that carry over to the floor," she said. "Wins and losses, that doesn't matter to me, but [I want them to] show that they're passionate about the game and about being together as a unit and a team."
Recently, Shaver said she's begun to see that passion for the game emerge in her players. A 46-42 overtime loss to Rappahannock brought out emotions in the girls she hadn't seen before, and she said she was glad to see their desire to win carry such weight.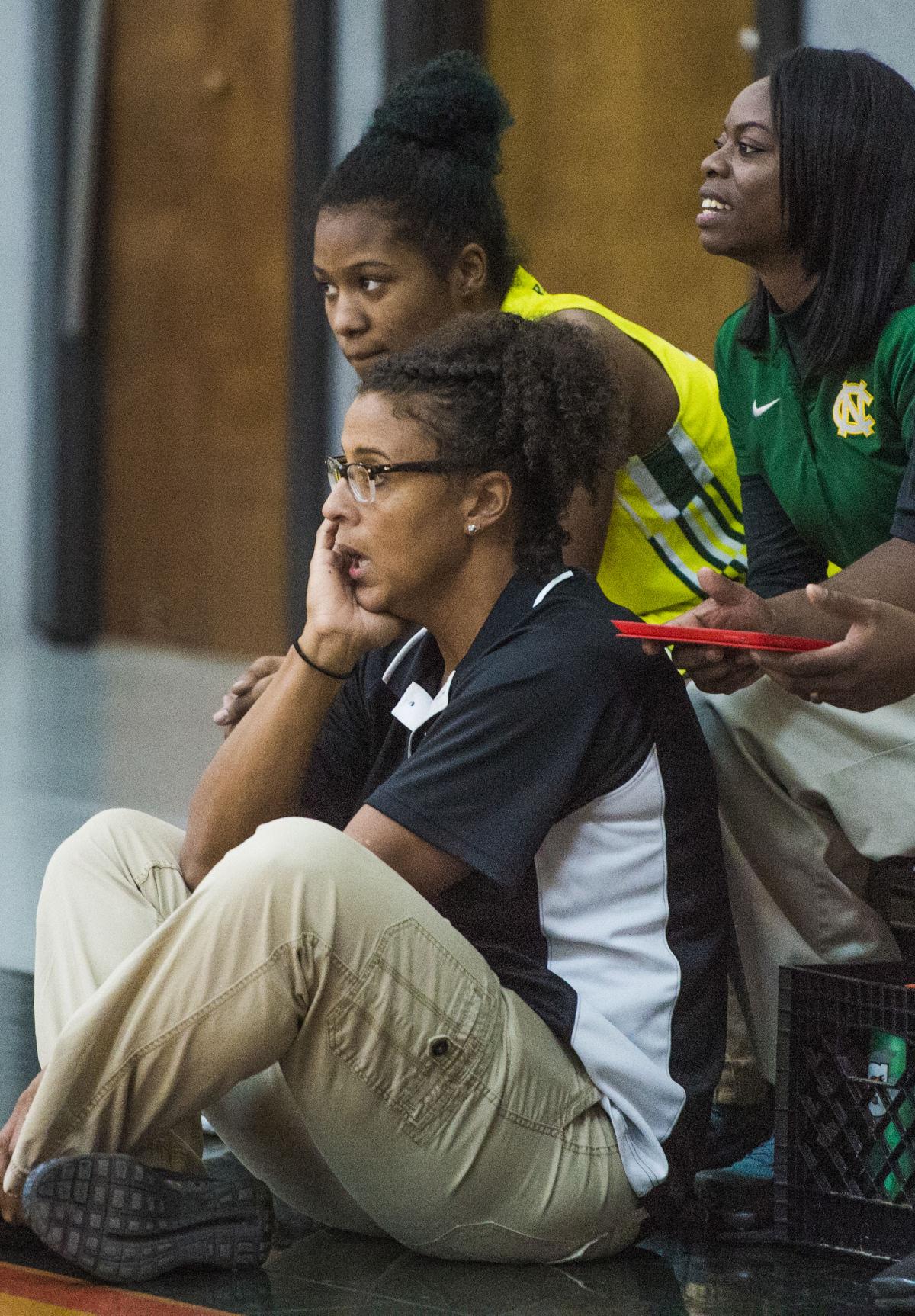 Through experiences like that, Shaver hopes the girls learn it's not OK to be complacent.
"She's a tough coach, she has her moments like that, which I do think do motivate us. She has taught us a lot since we started playing," said Samantha Tibbs, a senior on the varsity team.
On the court, Tibbs and her teammates have learned the importance of communicating on defense and boxing out to control the defensive boards. Offensively, in addition to simple press breaks and an easy offenses, Tibbs said they've all worked on limiting turnovers by making smart, crisp passes.
Shaver said she also hopes she's instilled in them an attack mentality. While that idea clearly is important to the game of basketball, as she pushes the girls to not be afraid of contact as they drive to the basket, the concept can and should be applied off the court, as well, she believes.
She wants her players "attacking things at 100 percent," in the classroom, as they pursue post-secondary dreams and in life in general.
Furthermore, Tibbs said Shaver's helped them understand a team needs to be unified on the hardwood and off to function at its best.
"She's taught us that we're a family [and] that we need to be together on and off the court," Tibbs said.
While Shaver's energy is apparent on the court — which is seen, for example, when she joins drills and shows her players how plays or defenses should be executed during practice — Shaver's unique energy spills over into other aspects of her life, too.
Shaver is a full-time special education teacher at Tye River Elementary School.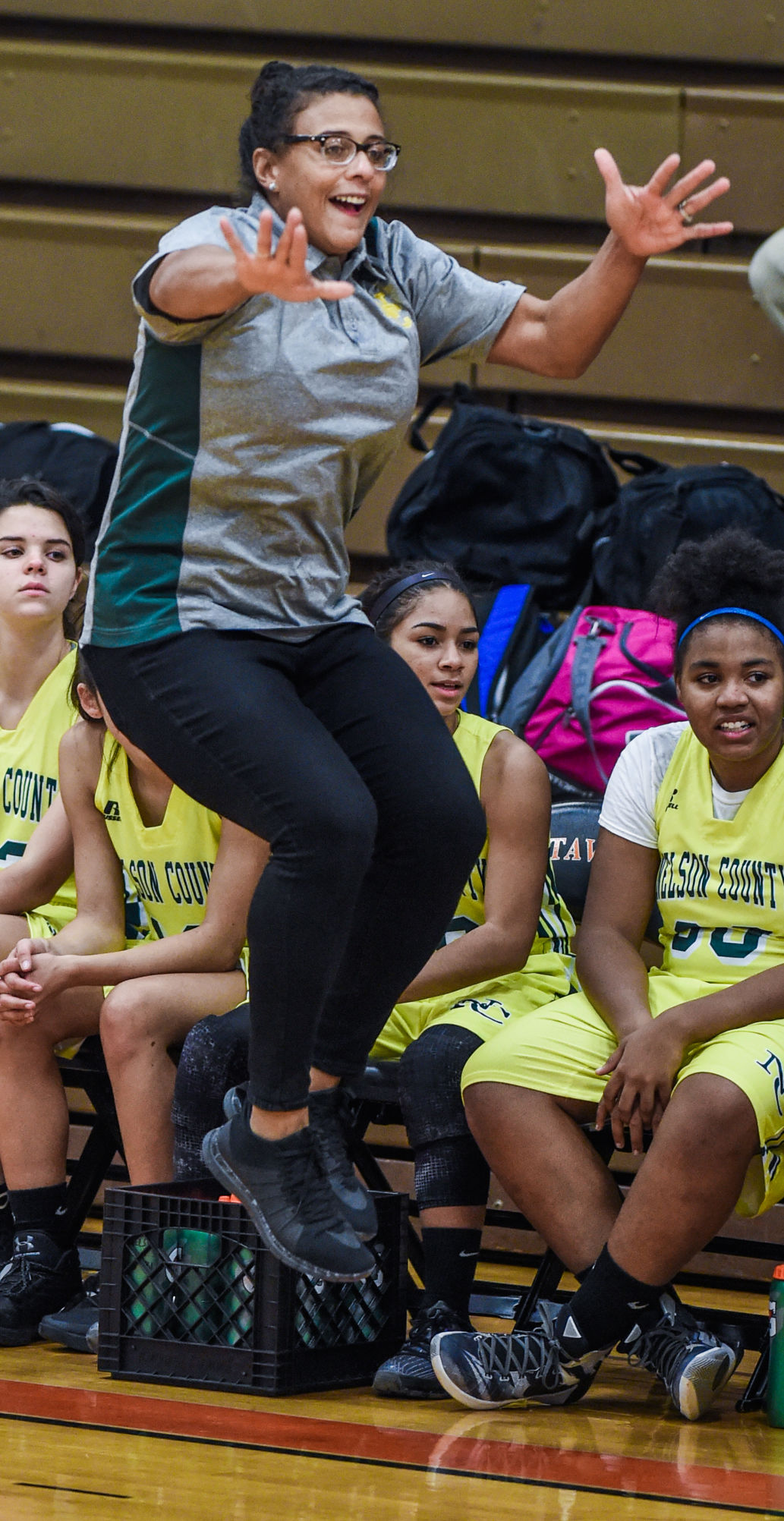 She said as she was wrapping up her college basketball career, she knew she needed to find something else she enjoyed that she could devote time to as part of a professional career.
"When basketball stopped, when the Marriotts and the private jets and charter buses stopped, I had to hustle; I had to find a grind," she said.
And as if the constantly moving teaching job and coaching position aren't enough to keep her busy, Shaver's 4-year-old son keeps her on her toes, as well.
Though it's a tough balance juggling all three jobs — teacher, coach and mom — Shaver said she actually has more energy during basketball season than in the offseason, likely a result of her lifelong love for the sport.
"I don't think people really know how much the game of basketball can provide for them in the long run," Shaver said.
Photos by:  Lee Luther, Jr.