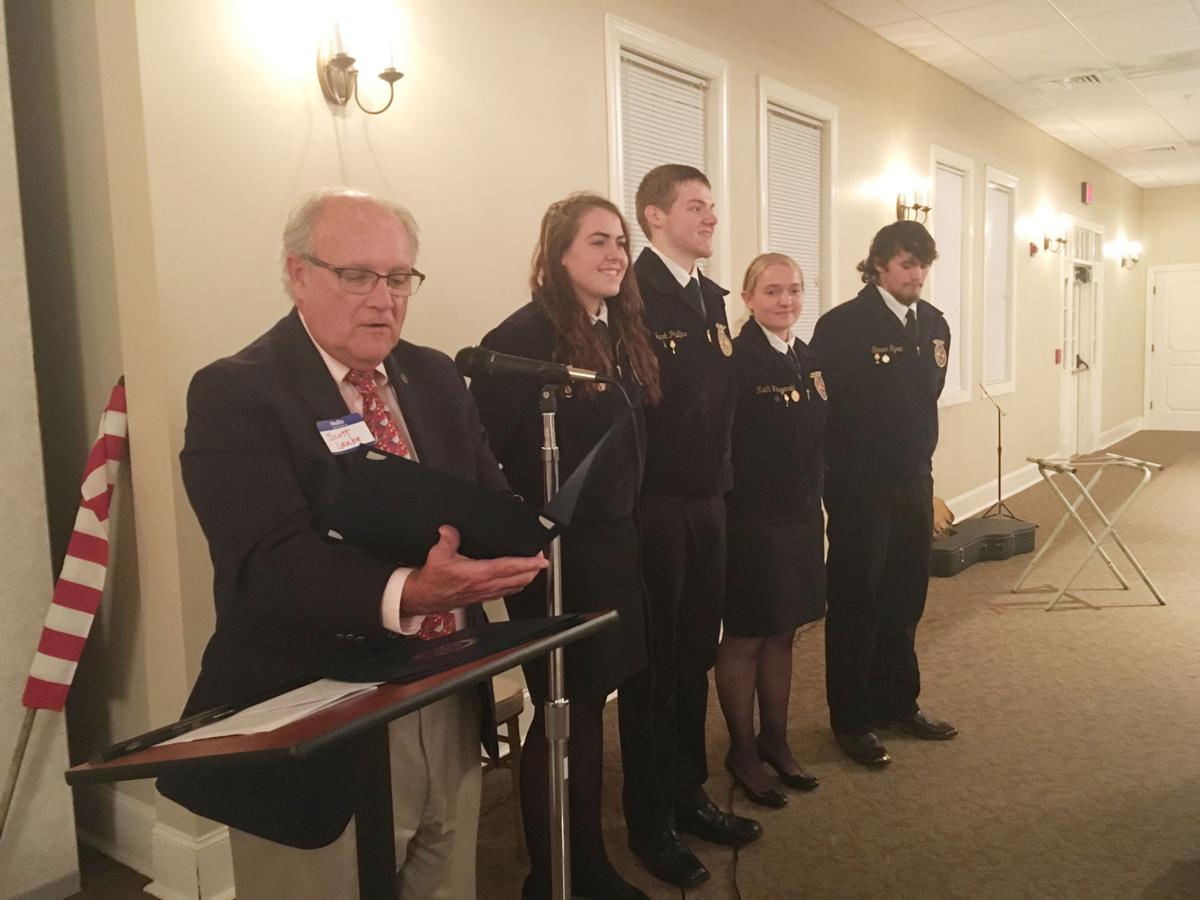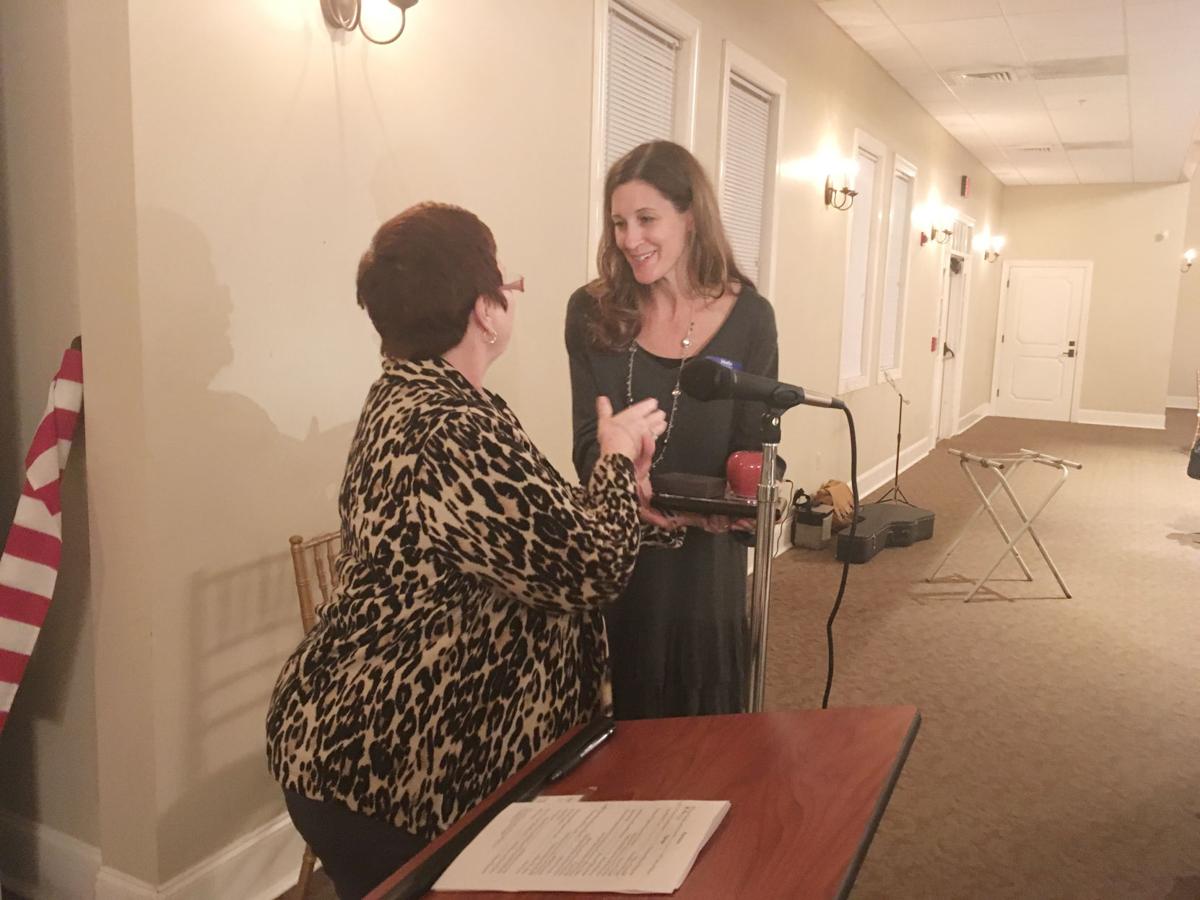 Courtesy of Nelson County Times
For the 61st year, dozens of members of the Nelson County business community gathered for the annual Nelson County Chamber of Commerce Banquet last week at the Carriage House at Oak Ridge Estate.
An awards ceremony recognizing the efforts of teachers and students in the school division was the main event.
Among those honored were the Nelson County High School Future Farmers of America teachers and those recognized by the school division as the top teachers at each of the four schools.
Four members of the senior FFA team — junior Ruth Fitzgerald, senior Steven Tyree, senior Jacob Phillips and sophomore Kelsy Fitzgerald — were recognized for their accomplishments this school year, including their most recent achievement of placing second in the Forestry Career Development Event at the National FFA Convention & Expo a couple weeks ago.
"These kids are the next business leaders," Chamber President Melissa Thompson said.
The four also received certificates for their hard work from the office of U.S. Rep. Robert Hurt, R-5th District.
FFA adviser Ed McCann received the president's award from Thompson during the event as one of the most influential members of the county over the past year.
Scott Leake, director of outreach for Hurt, presented McCann with an American flag that had flown over the U.S. Capitol in recognition of his work to educate his FFA students.
Teachers of the year at individual schools, selected toward the end of the past school year, were kindergarten teacher Vonnie Maurhoff, of Tye River Elementary School; fourth-grade teacher Cindy Kirchner, of Rockfish River Elementary School; and algebra I teacher Beth Price, of Nelson Middle School.
Each of the three received a plaque and glass ornament.
The chamber publicly recognized Nelson County Teacher of the Year Diana Driver, a drama teacher at the high school, as well. Driver, who earlier this year was named the county's first ever teacher of the year, also received a plaque and a marble apple.
The event also featured a catered buffet dinner, live music from local artist Byron Massie, a live auction and a silent auction. The chamber released its annual directory, which lists businesses and community organizations in the county that offer everything from accounting and tax services to writing and related services, during the dinner, as well.