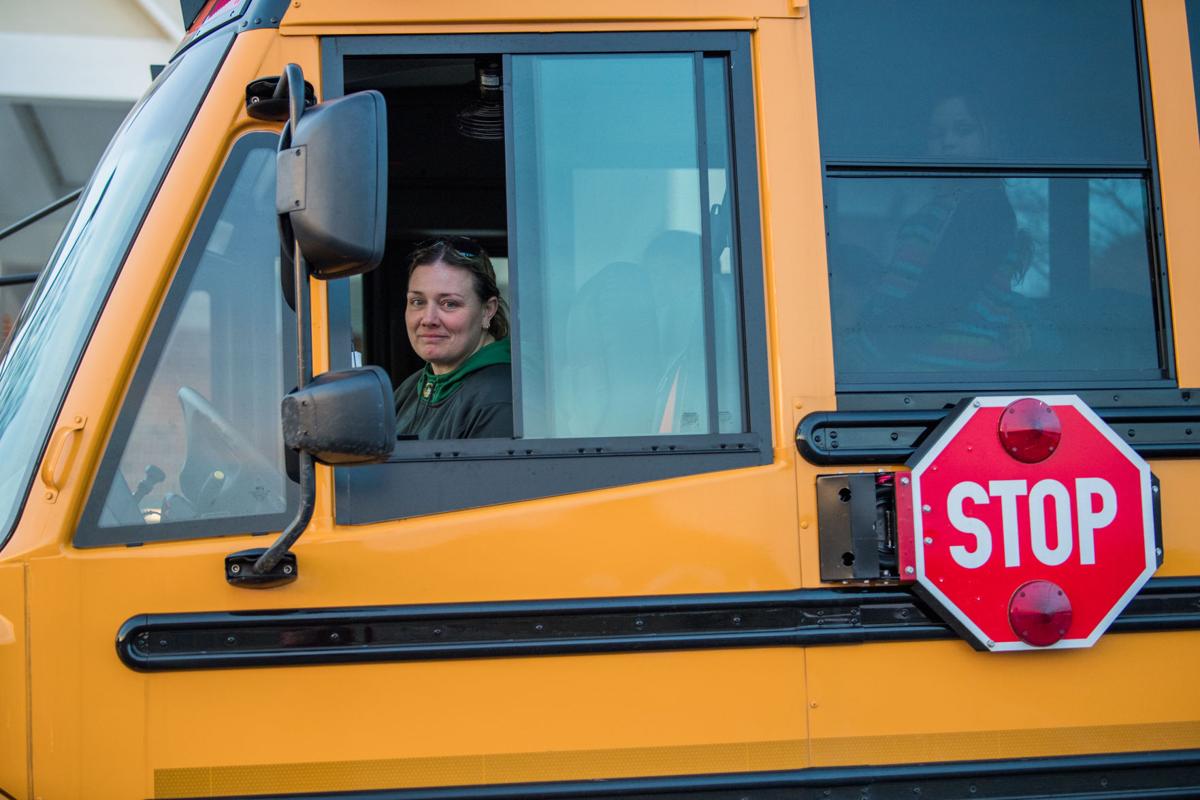 Courtesy of Nelson County Times
In the four public schools in Nelson County, it takes dozens of teachers, aides and principals to keep things running smoothly each day. And despite how often they go unnoticed by the general public or students, employees in support staff positions are critical pieces of the puzzle as well.
When full-time employees in those support positions miss a day, someone has to fill the void, but Nelson school officials say it often is difficult to find substitutes to fill those positions.
According to Assistant Superintendent for Administration Shannon Irvin, among the most difficult departments to find substitutes for are the food nutrition and transportation departments.
"I think the major culprit we are dealing with in our quest to attract and retain quality substitutes is that the economy is relatively good now with unemployment at or near an all-time low," Irvin said. "Folks who want to work can find a job and not have to depend upon substitute work, which is sporadic and difficult to plan your life around, not like a Monday-to-Friday, 9-to-5 scenario." 
Food nutrition substitutes work in the cafeterias, most often working to prepare and serve lunch, while transportation substitutes become bus drivers.
Specifically, Irvin said it is difficult to find substitute bus drivers because of the short work schedule, which only offers a few hours of work each day.
Division Transportation Director David Johnson confirmed there are several challenges associated with finding substitutes for that support position and said he wishes he could find a sure-fire way to find and keep full-time drivers more easily.
"If I could answer that with success, then I could market that to all school divisions and retire," Johnson said. "All jokes aside, it is a difficult task."
Johnson said he and other school officials try to reach out to parents and grandparents of the children they interact with daily because "they are the people that generally you can keep." Those people often are enticed by the idea they can work hours when the children are going to school and be home with them when they're out of school, Johnson said.
Additionally, Johnson said the division recruits retirees who "want to benefit the children and also have time to enjoy their retirement." In Johnson's experience, bus drivers who are unemployed may not stay as long, often opting to leave for another job if a full-time or more permanent offer comes along. In those cases, "that time and training is lost."
All bus drivers must have a clean driving record and must pass a background check. They also must have a class B commercial driving license with a passenger and school bus endorsement from the Department of Motor Vehicles and a minimum of 48 hours of training by the division's transportation department. Typically, though, bus drivers are trained between 80 and 100 hours by the division, Johnson said.
The time spent in training is tracked and paid to the trainee once he or she satisfactorily completes the hours, receives the CDL and begins driving as a substitute.
Supervising students Irvin described as "high-energy" while driving a bus also can be challenging. Johnson emphasized the division's commitment to safety, saying each driver is taught how to appropriately operate each kind of bus so he or she can be confident behind the wheel.
"We give the drivers 'tools,' so to speak, as part of their training and work closely with teachers, parents and school staff to make sure that bus rides are safe for everyone," Johnson said. "… Bus driver training is an ongoing process for all staff and not just when you are first hired so everyone gets the same assistance and information continually.
"We expose trainees to all types of buses that we operate here and do not consider their training complete until they are proficient in all sizes of buses. In order for a driver to be safe in any vehicle, they must be confident in their ability and that is where the hours of behind the wheel training come in."
Becoming a substitute bus driver, Johnson believes, can be beneficial for the employee, students and the division.
"Being a substitute bus driver allows the opportunity to offer a service to your local community, impact students, support the school's athletic programs … [and gives] flexibility with work hours and [the chance to] make some extra money," Johnson said.
According to division Nutrition Director Chrissy Connell, the division also often needs more substitutes in the food service support staff positions than it has.
Irvin said finding substitutes for those positions is difficult because of the odd schedule, like bus driving. Service times in the middle of the day can be challenging for substitutes to work their other schedules around, Irvin said. Irvin added "the shifts are not very long and the work is hard work."
Other than passing a background check, there are not requirements for food service positions.
According to Irvin, the substitute bus driver position pays $15 per hour while food service substitutes are paid $11.36 per hour.
Despite the challenges that can accompany substitute positions, Irvin said substitutes can make a difference in students' lives.
"I would like to add that working with children and being a part of their success, and even if a small part, is rewarding in and of itself," she said. "The folks who do choose to become involved are usually altruistic in nature and want to make a difference in their community."
Photos by:  Lee Luther, Jr.