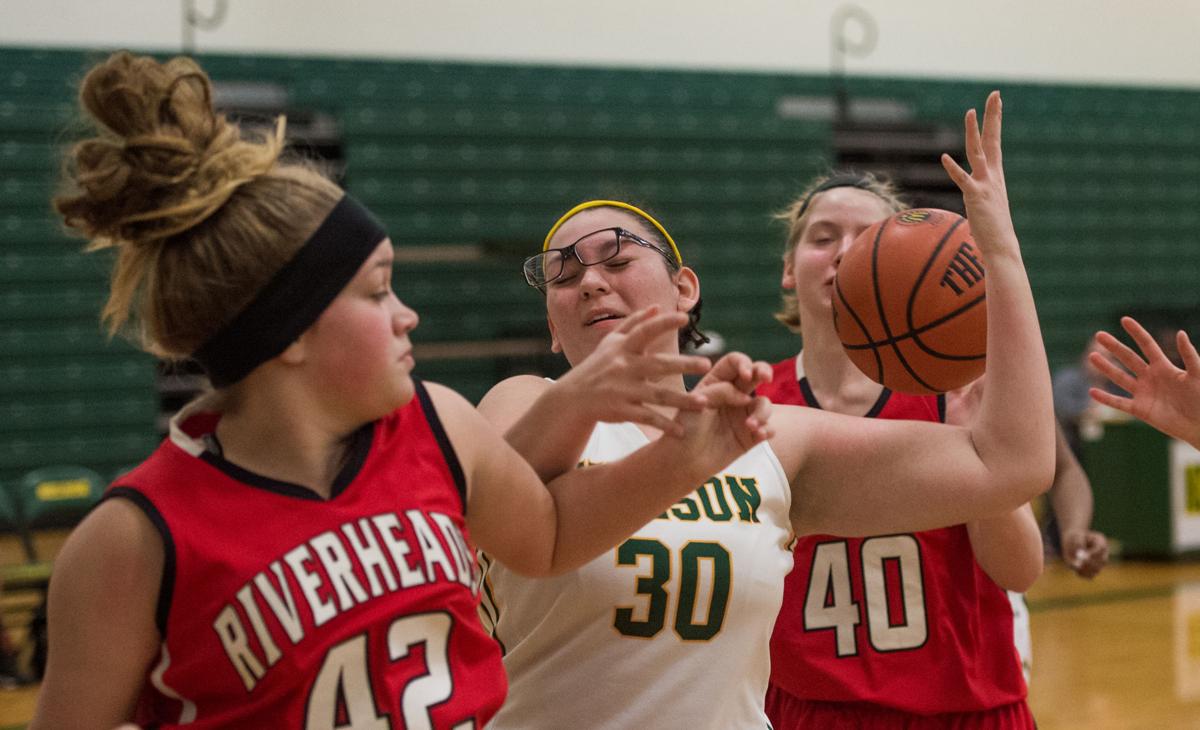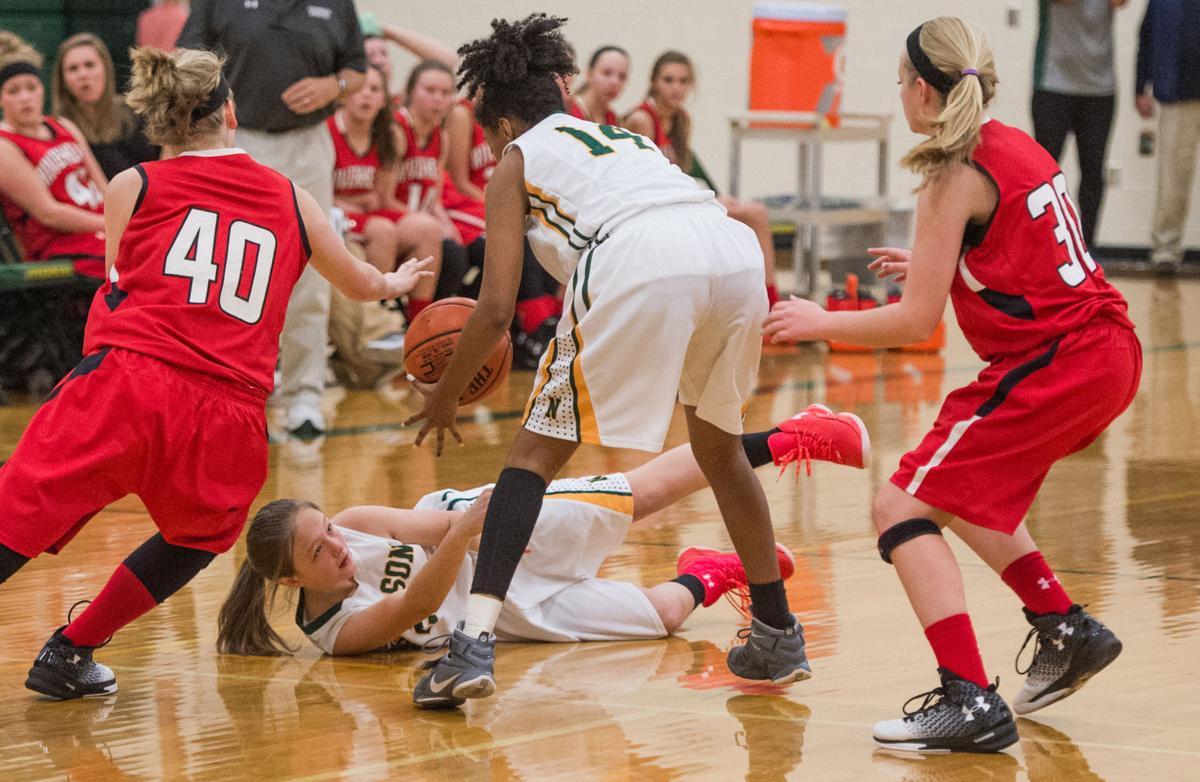 Courtesy of Nelson County Times
Despite having only one player come off the bench and facing a team with double the number of players, the Nelson JV girls basketball team outlasted Riverheads in a back-and-forth affair, 30-27.
After going into the locker room down 10-8 at halftime, Nelson surged to a one-point lead after the third quarter. But both teams put up their best performances in the final period.
Dominique Morrison and Alexis Martin put up six and seven points, respectively, to provide the spark for Nelson in the fourth quarter. Riverheads answered and finished the game only one 3-pointer shy of a tie after hitting two straight to end the game.
Morrison had a team-high 10 points, Martin had eight, and Mariah Butler had six points to go along with 11 rebounds.
The Lady Governors, despite playing with only five players late after Butler fouled out, were able to execute what coach Petey Vaughan yelled from the sideline: "Finish, finish, finish!"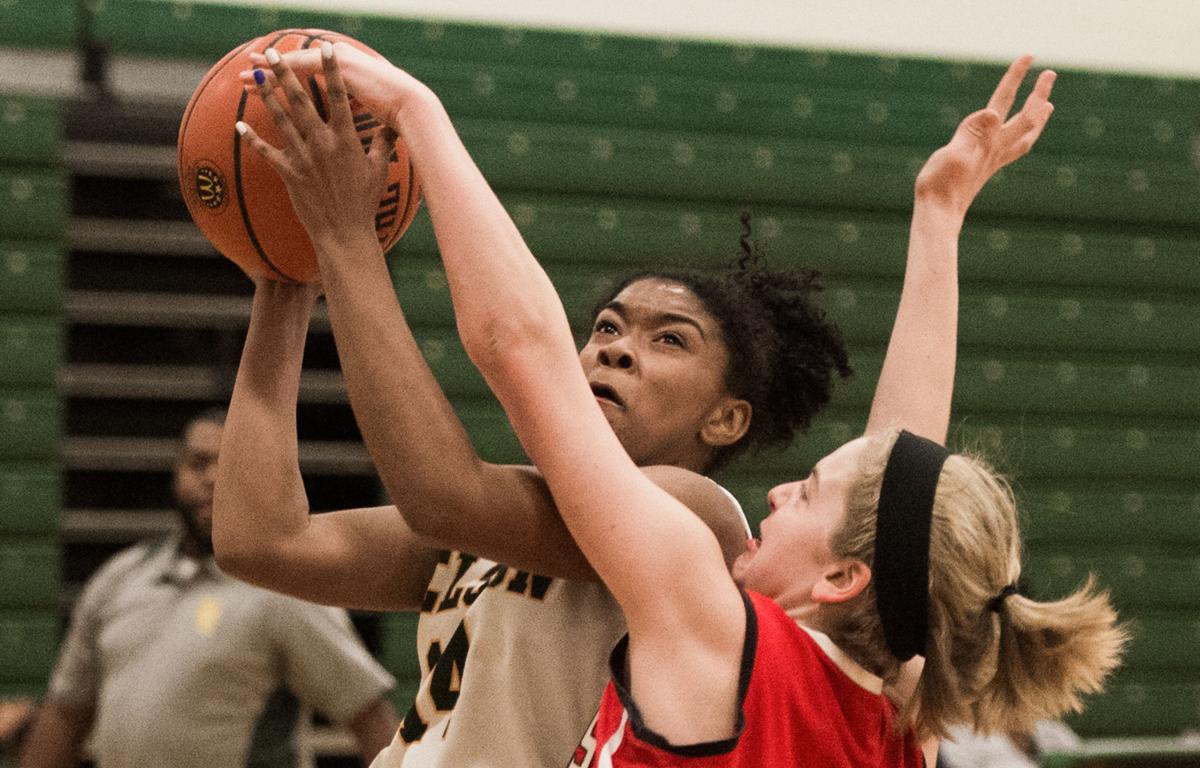 Nelson, now 4-2, will host Buffalo Gap this Thursday, Jan. 5 at 5:30 p.m.
Photos by:  Lee Luther, Jr.