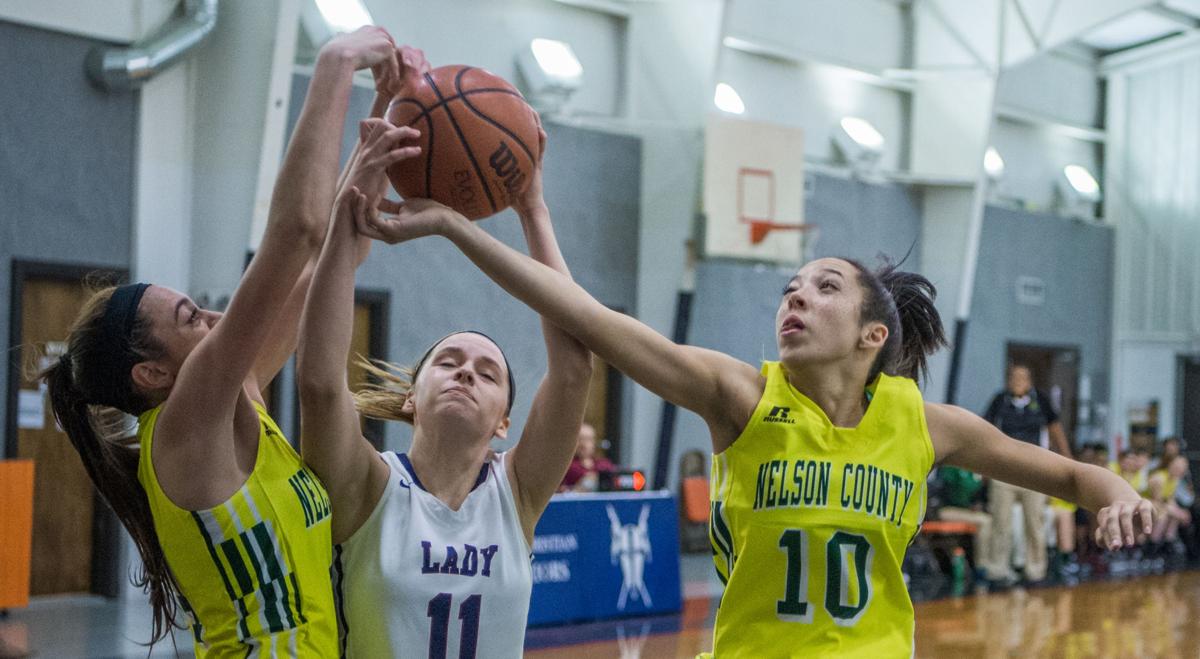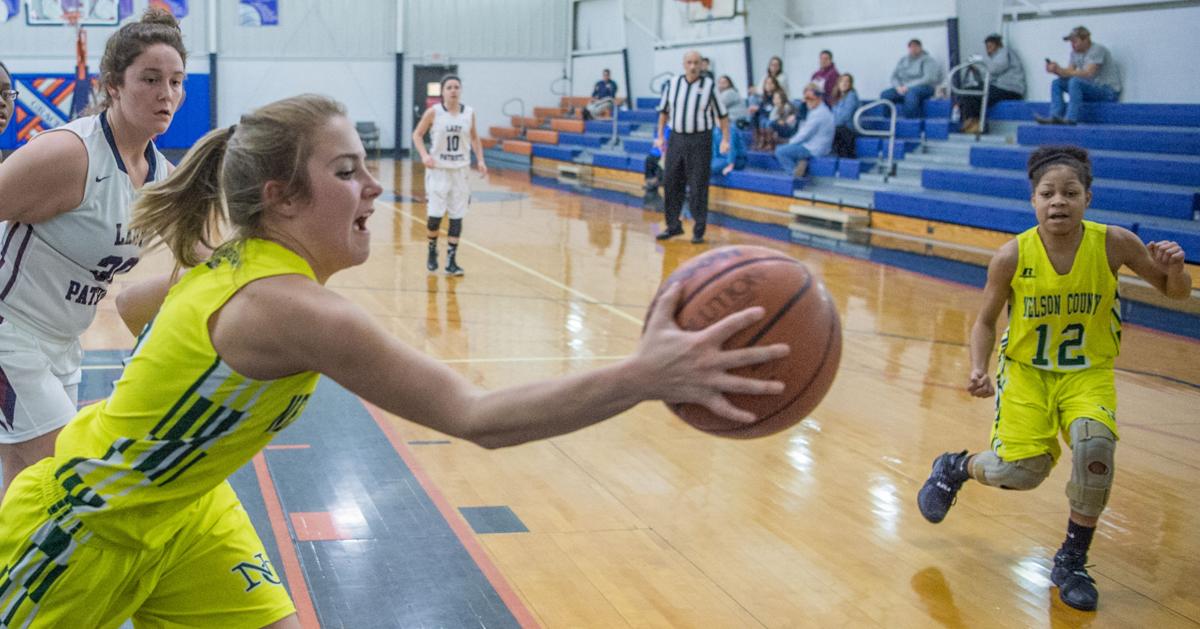 Courtesy of Nelson County Times
Things certainly didn't go as planned last weekend, during the Lady Governors' first game experience, but that didn't keep them from picking up their first win of the young season.
In a tournament at Grace Christian School in Staunton, Nelson split a pair of games, defeating Grace Christian, 34-30, on Saturday and surrendering a 53-42 loss against Amelia last Friday night.
Coach Dee Shaver said on Saturday, the team's bus broke down on the way to the game, and they eventually arrived with the adrenaline levels high and only 20 minutes to warm up.
The change of plans perhaps could be blamed for Nelson's slow start, as they gave up five points and scored only one in the first quarter. Soon, though, they got things going offensively.
In the victory, the Lady Governors improved on the simple things, Shaver said, like taking care of the ball, and they received huge contributions from Kalin McGarry and Delaney Stone.
"I'm proud of their efforts on Saturday," Shaver said of her team.
McGarry finished with 13 points and three rebounds. Stone, whom Shaver called "a sneaker" with her presence in the post and the effort she gives on game days, had a double-double, pouring in 13 points and 15 boards.
The Lady Governors got off to a rocky start in their first game of the season Friday night. In the loss, Shaver said her team came out flat and dug themselves too deep a hole to climb out of in the first quarter.
"We came out like pancakes," she said.
By the end of the first period, Amelia led 18-5, but the Lady Governors started to get on track in the ensuing quarters to make the game respectable.
McGarry scored a team-high 21 points on 8-of-22 shooting to go along with three rebounds and three steals. Stone had eight rebounds, and Megan Brown had eight points.
Shaver also said the leadership of seniors Samantha Tibbs and Celia Hines provided a spark in the loss, and Grace Clair had a solid defensive performance for the Lady Governors.
While there were definitely several high points, Shaver said, there also were some lows.
The Lady Governors turned the ball over 30 times, often as the result of not being able to advance the ball up the court when Amelia applied full-court pressure.
This week in practice, as it prepares for games Wednesday at Rappahannock County and Friday at home against Dan River at 7 p.m., Shaver said Nelson will continue to work on how to defend properly and how to break a press.
"We can't regress," Shaver said. "Every day we've got to get one step higher."
Photo by:  Lee Luther, Jr.