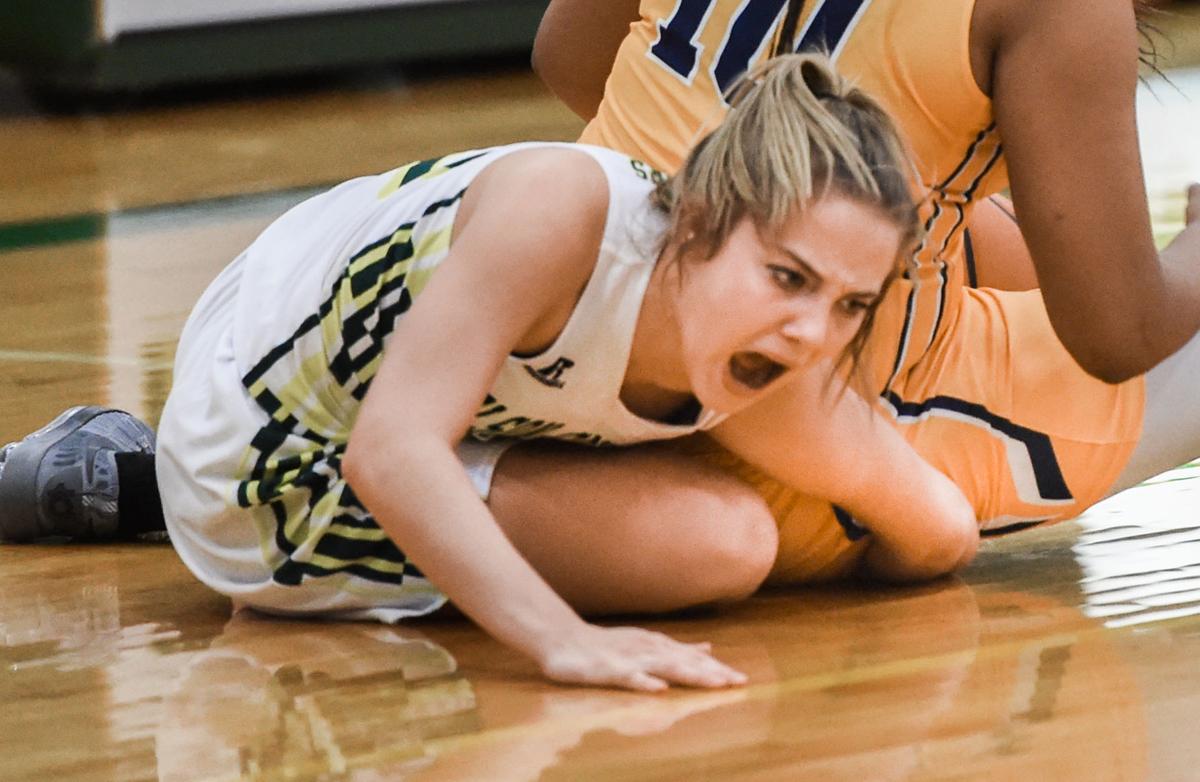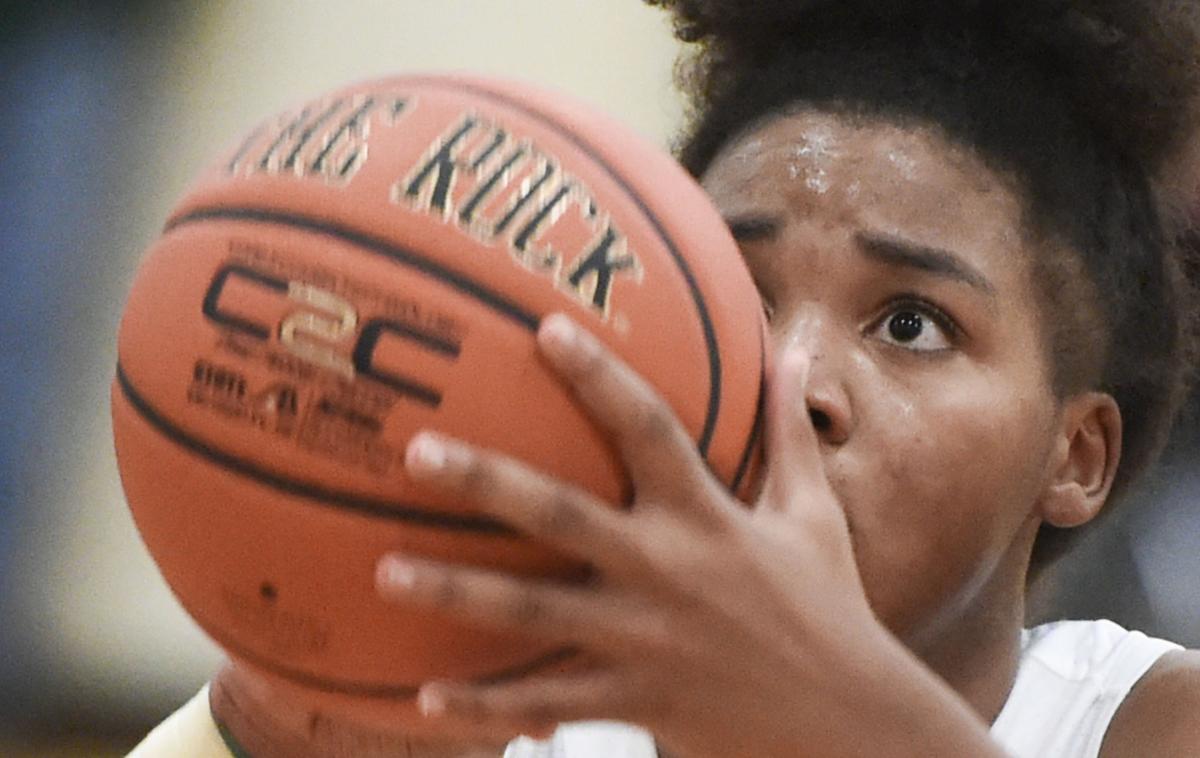 Courtesy of Nelson County Times
With seconds left in regulation Monday night, the Lady Governors had a chance to pick up their second win of the season despite giving up their lead in in the fourth quarter.
The game was knotted up, and junior Kalin McGarry had a chance to seal the victory at the free-throw line. Her shots clanked off the rim, though, forcing overtime, when Rappahannock outscored Nelson to claim a 46-42 victory.
The loss pushed the Lady Governors to 1-6 on the season, but coach Dee Shaver was extremely pleased with her team's effort.
"It was undoubtedly the highest level of basketball that I've seen these girls play since I've been coaching them," she said, adding they've "come a long way" since the beginning of the season.
Sophomore Megan Brown provided a major spark for the Lady Governors, as she scored Nelson's game-tying points at the end of regulation. She finished with a team-high 18 points on 6-of-12 shooting. She hit six of her 11 free-throw attempts and pulled down eight rebounds.
McGarry had 11 points, seven rebounds and four assists.
Whereas Shaver often had found herself frustrated with her team's lack of emotion at the end of previous losses, she said was pleased to see "a lot of tears rolling" in the locker room Monday night.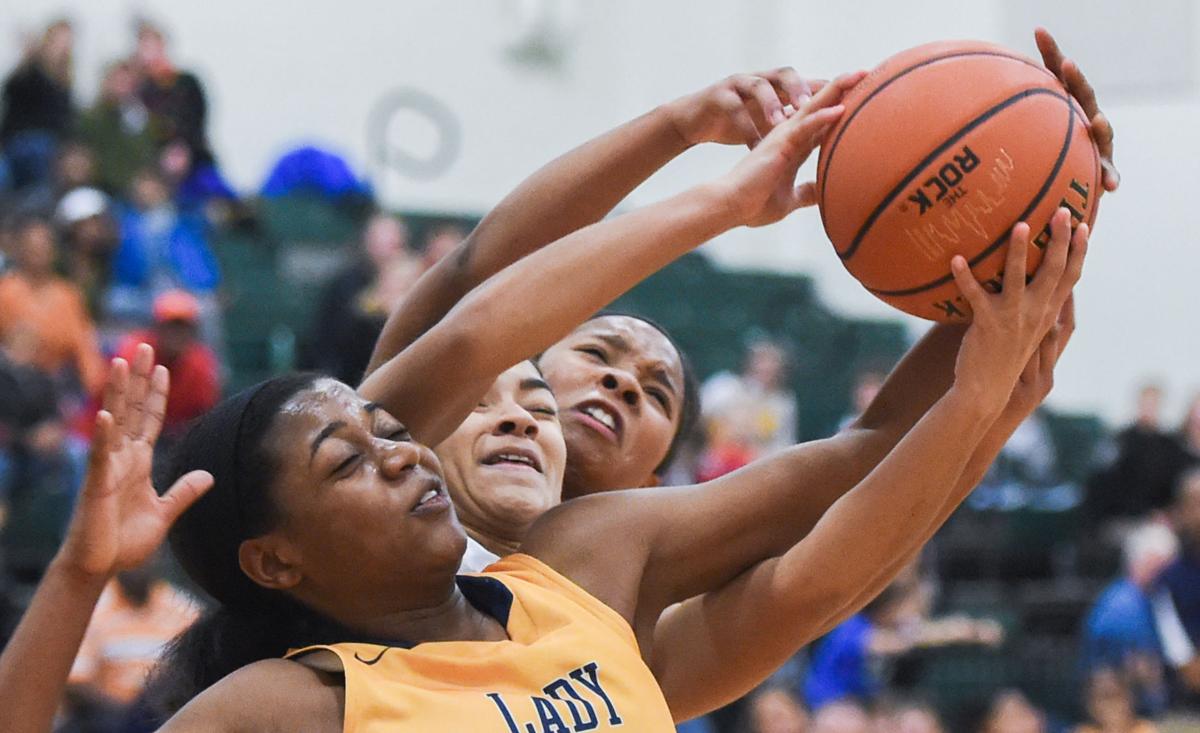 "I told them that I'm actually happy to see that they were upset about the loss," Shaver said, "because it shows how passionate they are, how bad they want it."
The tough loss was a major stepping stone for Shaver's team.
"I think things are starting to come together," she said. "I think they're starting to believe how good they can possibly be."
Earlier in the week, the girls suffered a 63-30 loss to Timberlake Christian, a team Shaver said likely was "one of the best" teams in the state. The Lady Governors also lost to Altavista, 46-25.
With the division out for Christmas break, the Lady Governors will not play again until Jan. 5, when they host Buffalo Gap at 7 p.m.
Photos by:  Lee Luther, Jr.