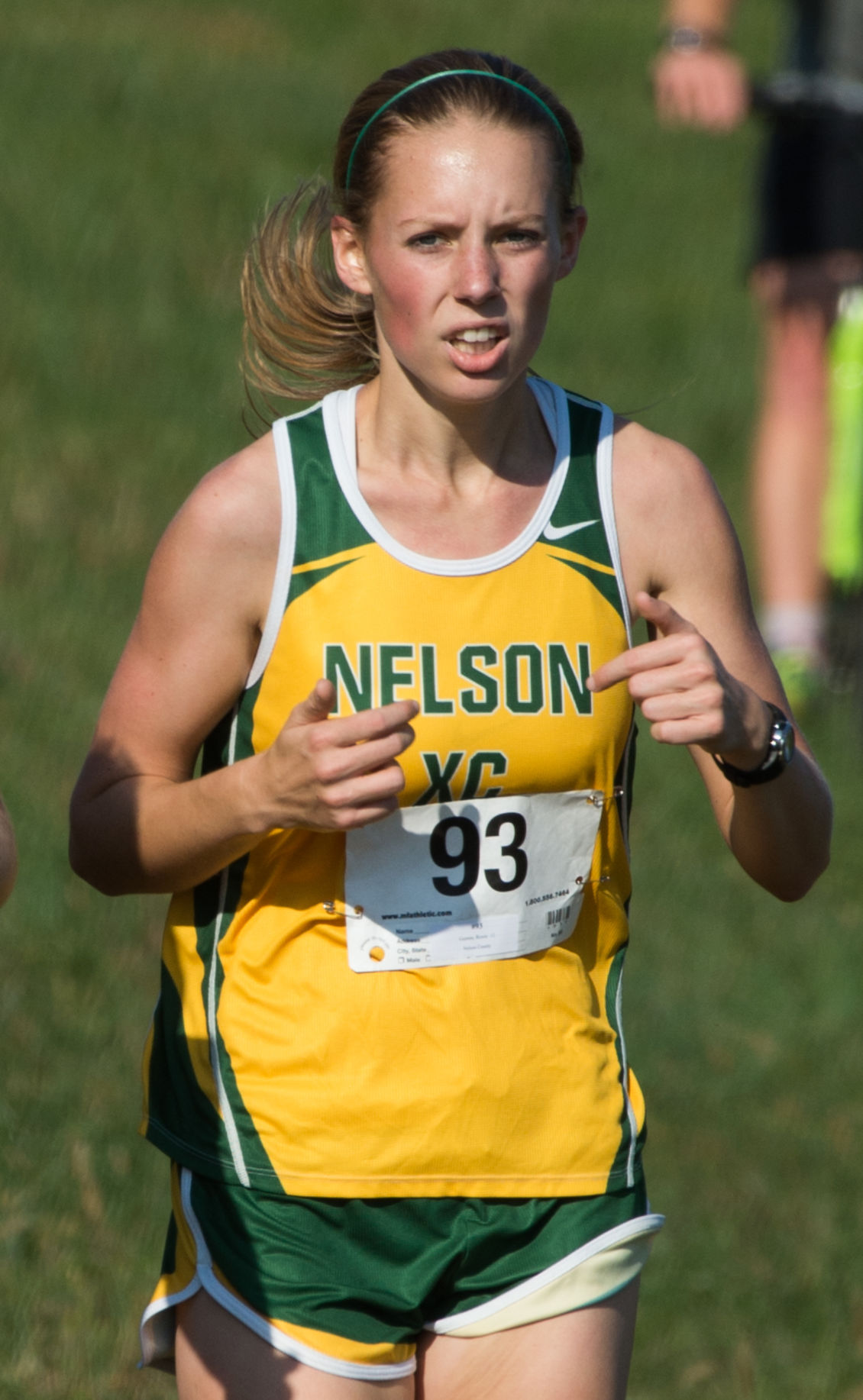 Courtesy of Nelson County Times
Nelson's top cross country runner, Rosie Gumm, ran her way to a 44th-place finish in last week's VHSL 2A Cross Country state championships held at Great Meadows in The Plains.
Gumm cross the finish line at the 21:57.
"She represented her team and her school beautifully, fighting to the finish through seasonably cool temperatures and a strong headwind on a hilly course. This was the culmination of her season and showed her teammates what hard work, perseverance and a positive attitude can accomplish," said Nelson coach Jessica Shifflett. "Assistant coach Matt Jones and I are already planning next season, but until then, we wish to thank the team, their families, the faculty and administration of Nelson County High School, and the community for their support."
Shifflett and Gumm are preparing for the indoor track season.
In the immediate future, Shifflett said she looks forward to coaching Gumm and teammates on the distance crew of the indoor track team, where they will race in distances ranging from 1,000 meters to 3,200 meters.
"For the boys' team, look for strong performances in the mile from Luis Ortiz and James Helms and a boys 4 x 800 relay team, captained by Dillon Conner," said Shifflett. "For the girls' team, freshmen Zoe Wood and Erin Adcock will join our squad, where we will run a girls' 4 x 800 relay team and where we should also see a strong performance in the 3,200 (competition) from Mikaela Georgiou. Rosie will return to her best race, the 1,600 (competition), where she was an All-State, sub-6-minute miler last year and where she intends to break school records this year and hopefully return to the VHSL 2A indoor track state championships."
Photo by:  Lee Luther, Jr.