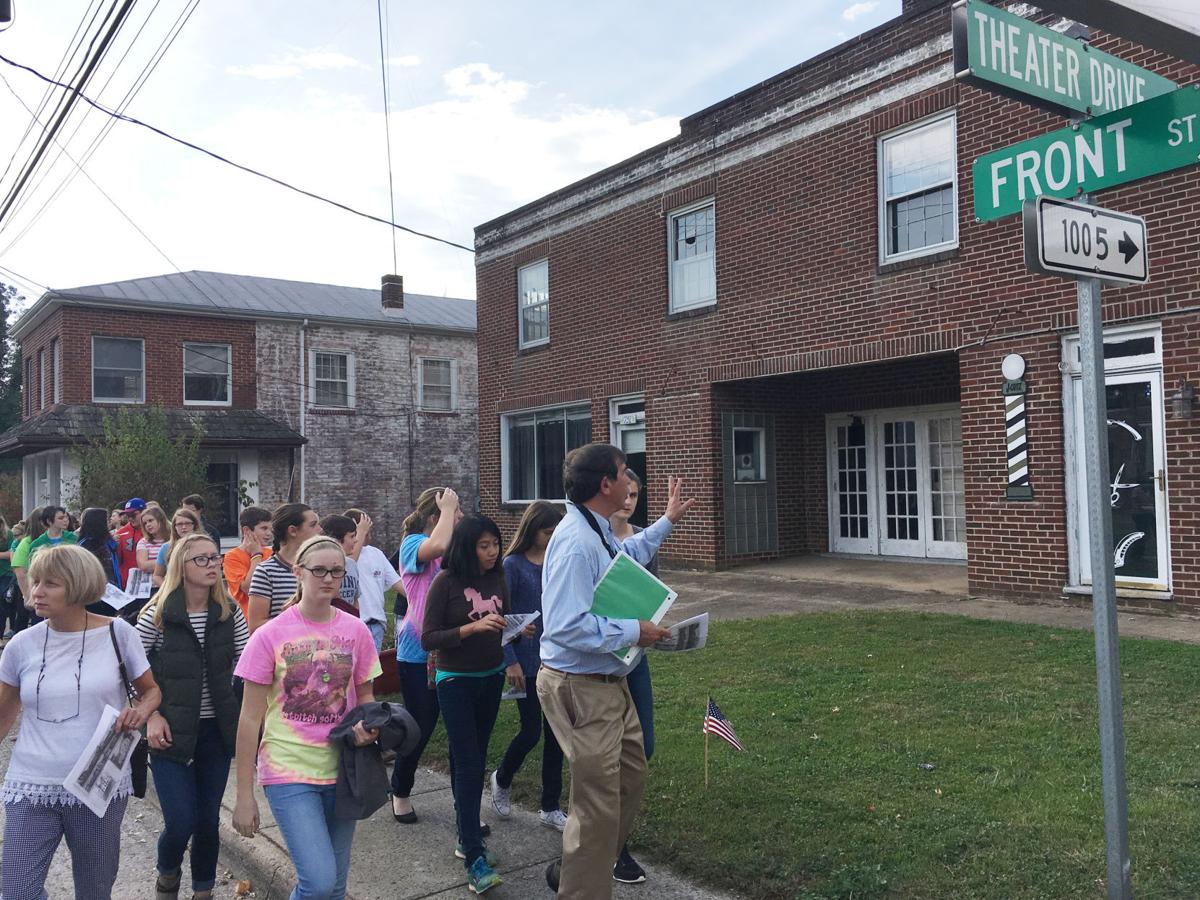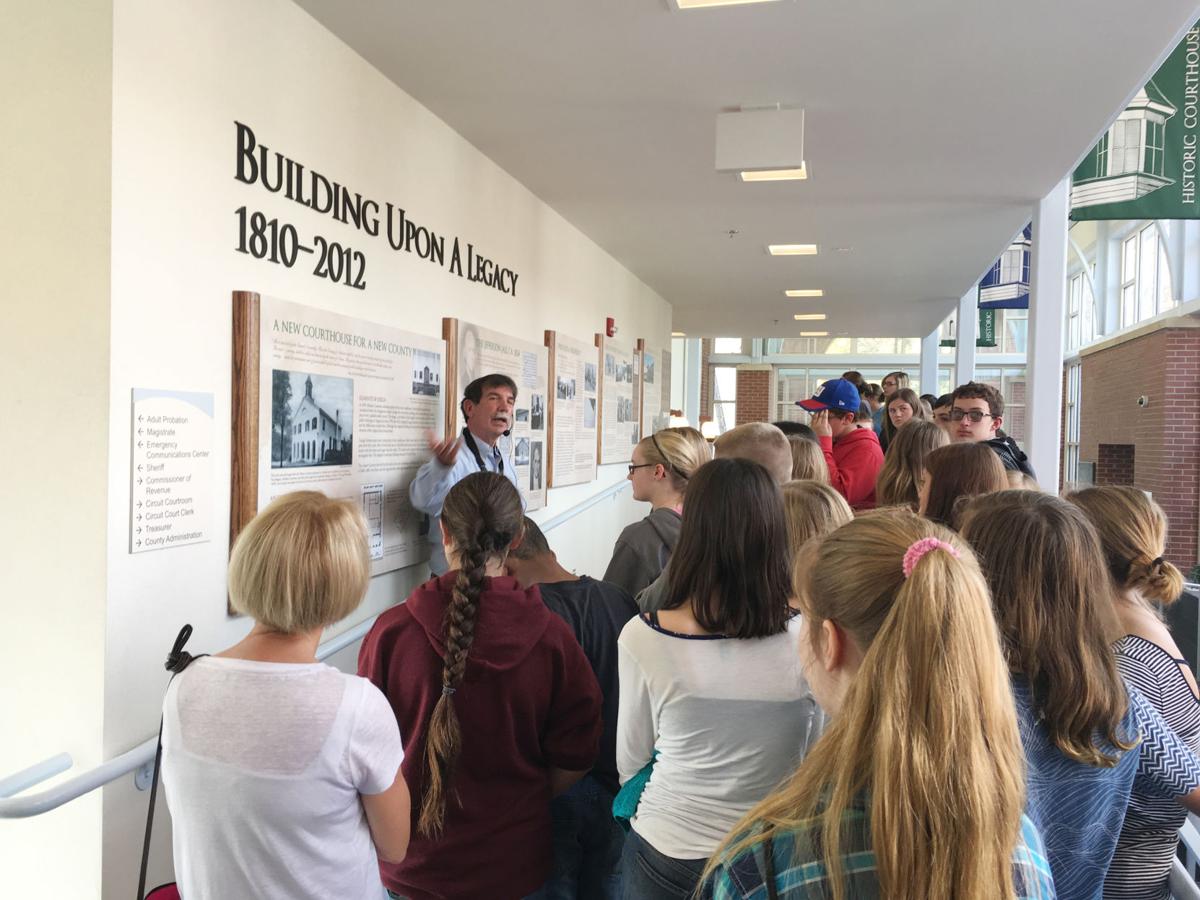 Courtesy of Nelson County Times
More than a year after its inception, Nelson County Public Schools and the Nelson County Historical Society saw a desire come to fruition last week when students were able to experience firsthand different parts of the county's culture.
According to Woody Greenberg, secretary of the Nelson County Historical Society, the activities were made possible by a grant of about $9,000 from the Charlottesville Area Community Foundation.
In 2015 the school board and historical society partnered to apply for the grant. The funds were used to develop a program that would allow teachers to use local historical resources to teach Virginia Standards of Learning objectives.
Groups from Nelson Middle School and Rockfish River and Tye River elementary schools each went on trips to different spots in Nelson last week, stopping to learn about the county's history or current agricultural businesses, for example.
A group of talented and gifted Students from Rockfish River kicked off the county tours last Tuesday, making stops at Pharsalia, Dodd's Cabin and the Wintergreen Nature Foundation.
Tye River gifted students went to Oakland Museum, Saunders Brothers Farm Market and the Blue Ridge Railway Trail.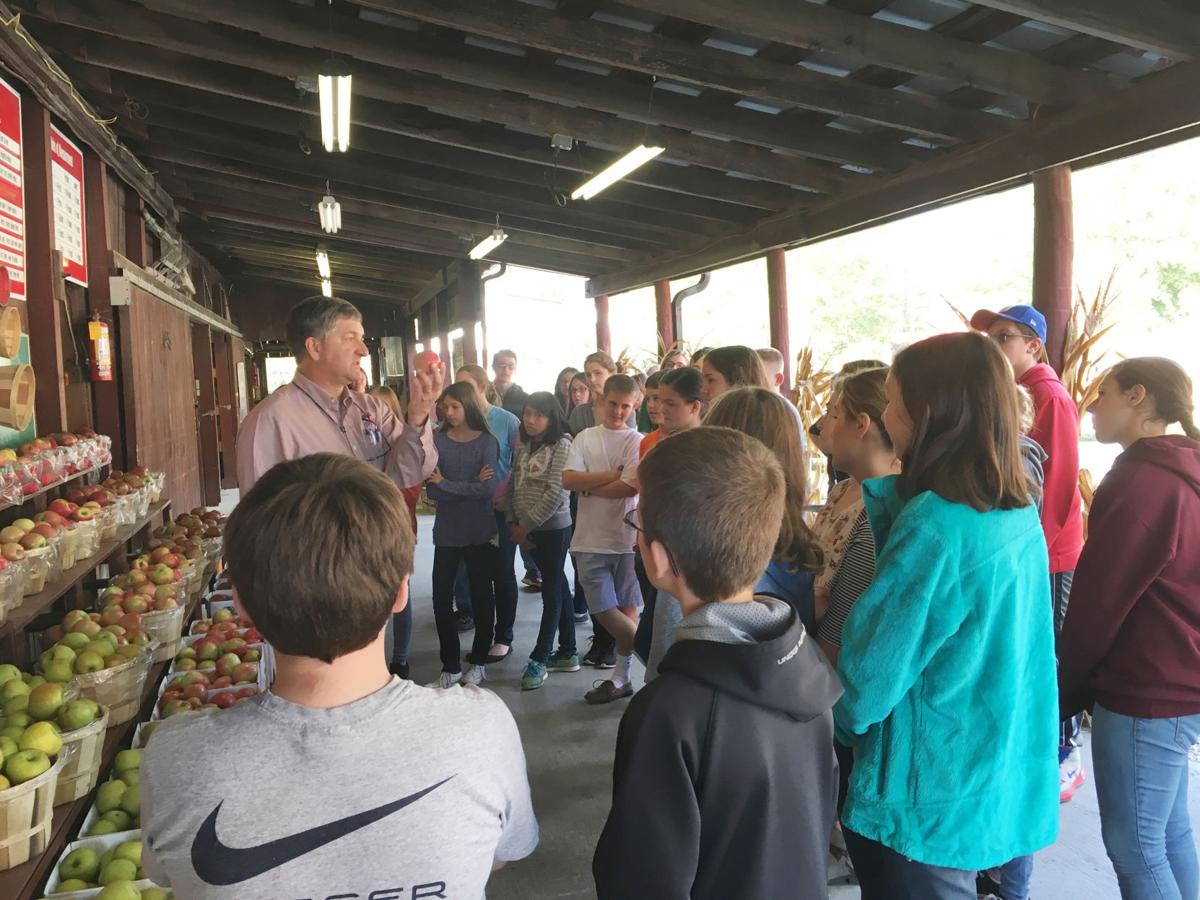 Fifth-grade students from Rockfish River went to Oak Ridge Estate, viewed the Nelson Heritage Center's exhibit on the integration of public schools in the county and visited Oakland Museum.
Last Thursday, talented and gifted students at Nelson Middle School also made stops at Saunders Brothers and Oakland and took a walk around the Lovingston Historic District.
At Oakland, students learned about rural electrification, the public schools system over the years and the devastation of Hurricane Camille.
"I really never about the Oakland Museum," eighth-grader Sarah Hicks said. "I drive [it] all the time on [U.S.] 29, but I guess I just never noticed it."
Later, at Saunders Brothers, students got a visit from 83-year-old Saunders Brothers patriarch Paul Saunders. They also learned how the farm sorts and packages apples and the differences between and harvest times for varieties of fruit.
The students also were able to sample apple butter, apple cider and apple loaf made from apples grown on the Saunders Brothers farm.
According to Talented and Gifted coordinator Vicky Mays, the trips were planned around the school's locations. She said she believes students had a unique opportunity to learn by experiencing their surroundings.
Last Thursday, Nelson County Historical Society President Bob Carter and students slipped inside the courthouse to learn about the complex's evolution over the years and strolled down Front Street in Lovingston, where they learned about old schoolhouses and hotels.
"I probably liked most walking around, probably all of it, but probably mostly walking around," sixth-grader Adonija Hubbard said at the end of the walking tour. "I learned a lot about how some of these houses weren't here before. Some other houses used to be here. Stuff has been torn down and put back up, and we didn't even know about it."