News
Subscribe to posts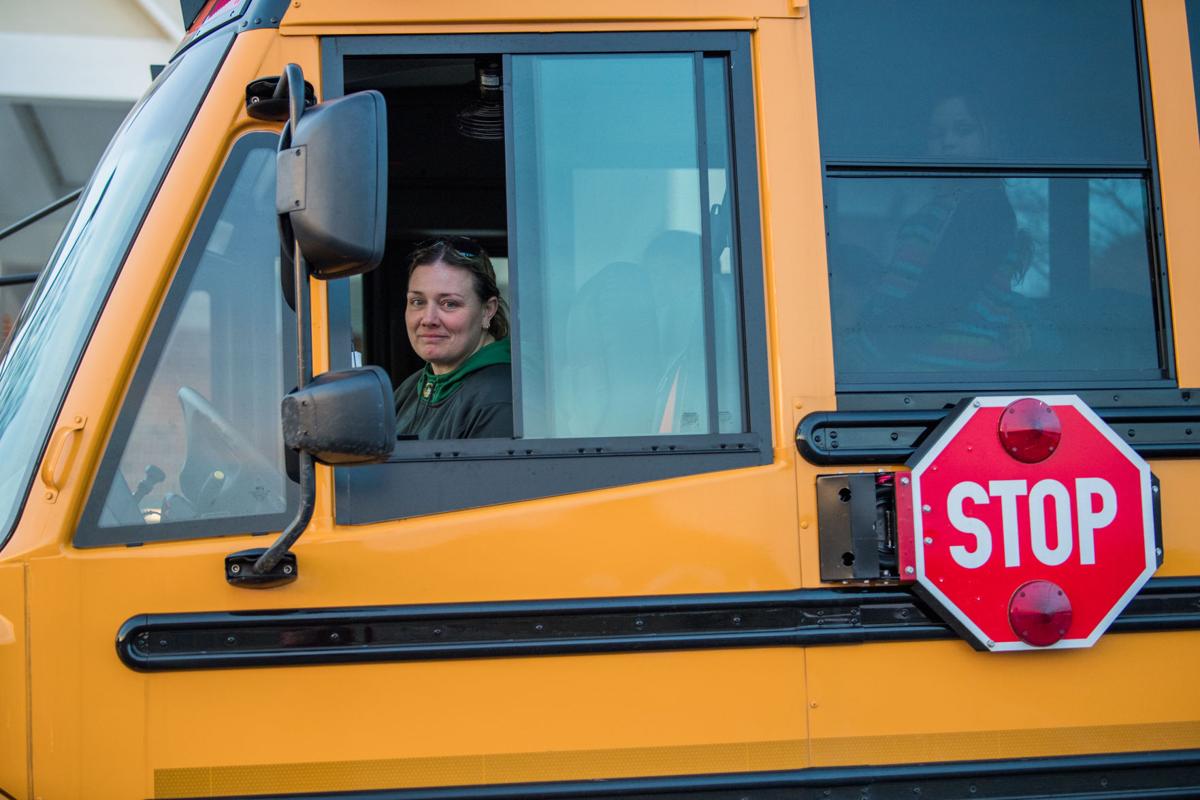 Courtesy of Nelson County Times
In the four public schools in Nelson County, it takes dozens of teachers, aides and principals to keep things running smoothly each day. And despite how often they go unnoticed by the general public or students, employees in support staff positions are critical pieces of the puzzle as well.
When full-time employees in those support positions miss a day, someone has to fill the void, but Nelson school officials say it often is difficult to find substitutes to fill those positions.
According to Assistant Superintendent for Administration Shannon Irvin, among the most difficult departments to find substitutes for are the food nutrition and transportation departments.
"I think the major culprit we are dealing with in our quest to attract and retain quality substitutes is that the economy is relatively good now with unemployment at or near an all-time low," Irvin said. "Folks who want to work can find a job and not have to depend upon substitute work, which is sporadic and difficult to plan your life around, not like a Monday-to-Friday, 9-to-5 scenario." 
Food nutrition substitutes work in the cafeterias, most often working to prepare and serve lunch, while transportation substitutes become bus drivers.
Specifically, Irvin said it is difficult to find substitute bus drivers because of the short work schedule, which only offers a few hours of work each day.
Division Transportation Director David Johnson confirmed there are several challenges associated with finding substitutes for that support position and said he wishes he could find a sure-fire way to find and keep full-time drivers more easily.
"If I could answer that with success, then I could market that to all school divisions and retire," Johnson said. "All jokes aside, it is a difficult task."
Johnson said he and other school officials try to reach out to parents and grandparents of the children they interact with daily because "they are the people that generally you can keep." Those people often are enticed by the idea they can work hours when the children are going to school and be home with them when they're out of school, Johnson said.
Additionally, Johnson said the division recruits retirees who "want to benefit the children and also have time to enjoy their retirement." In Johnson's experience, bus drivers who are unemployed may not stay as long, often opting to leave for another job if a full-time or more permanent offer comes along. In those cases, "that time and training is lost."
All bus drivers must have a clean driving record and must pass a background check. They also must have a class B commercial driving license with a passenger and school bus endorsement from the Department of Motor Vehicles and a minimum of 48 hours of training by the division's transportation department. Typically, though, bus drivers are trained between 80 and 100 hours by the division, Johnson said.
The time spent in training is tracked and paid to the trainee once he or she satisfactorily completes the hours, receives the CDL and begins driving as a substitute.
Supervising students Irvin described as "high-energy" while driving a bus also can be challenging. Johnson emphasized the division's commitment to safety, saying each driver is taught how to appropriately operate each kind of bus so he or she can be confident behind the wheel.
"We give the drivers 'tools,' so to speak, as part of their training and work closely with teachers, parents and school staff to make sure that bus rides are safe for everyone," Johnson said. "… Bus driver training is an ongoing process for all staff and not just when you are first hired so everyone gets the same assistance and information continually.
"We expose trainees to all types of buses that we operate here and do not consider their training complete until they are proficient in all sizes of buses. In order for a driver to be safe in any vehicle, they must be confident in their ability and that is where the hours of behind the wheel training come in."
Becoming a substitute bus driver, Johnson believes, can be beneficial for the employee, students and the division.
"Being a substitute bus driver allows the opportunity to offer a service to your local community, impact students, support the school's athletic programs … [and gives] flexibility with work hours and [the chance to] make some extra money," Johnson said.
According to division Nutrition Director Chrissy Connell, the division also often needs more substitutes in the food service support staff positions than it has.
Irvin said finding substitutes for those positions is difficult because of the odd schedule, like bus driving. Service times in the middle of the day can be challenging for substitutes to work their other schedules around, Irvin said. Irvin added "the shifts are not very long and the work is hard work."
Other than passing a background check, there are not requirements for food service positions.
According to Irvin, the substitute bus driver position pays $15 per hour while food service substitutes are paid $11.36 per hour.
Despite the challenges that can accompany substitute positions, Irvin said substitutes can make a difference in students' lives.
"I would like to add that working with children and being a part of their success, and even if a small part, is rewarding in and of itself," she said. "The folks who do choose to become involved are usually altruistic in nature and want to make a difference in their community."
Photos by:  Lee Luther, Jr.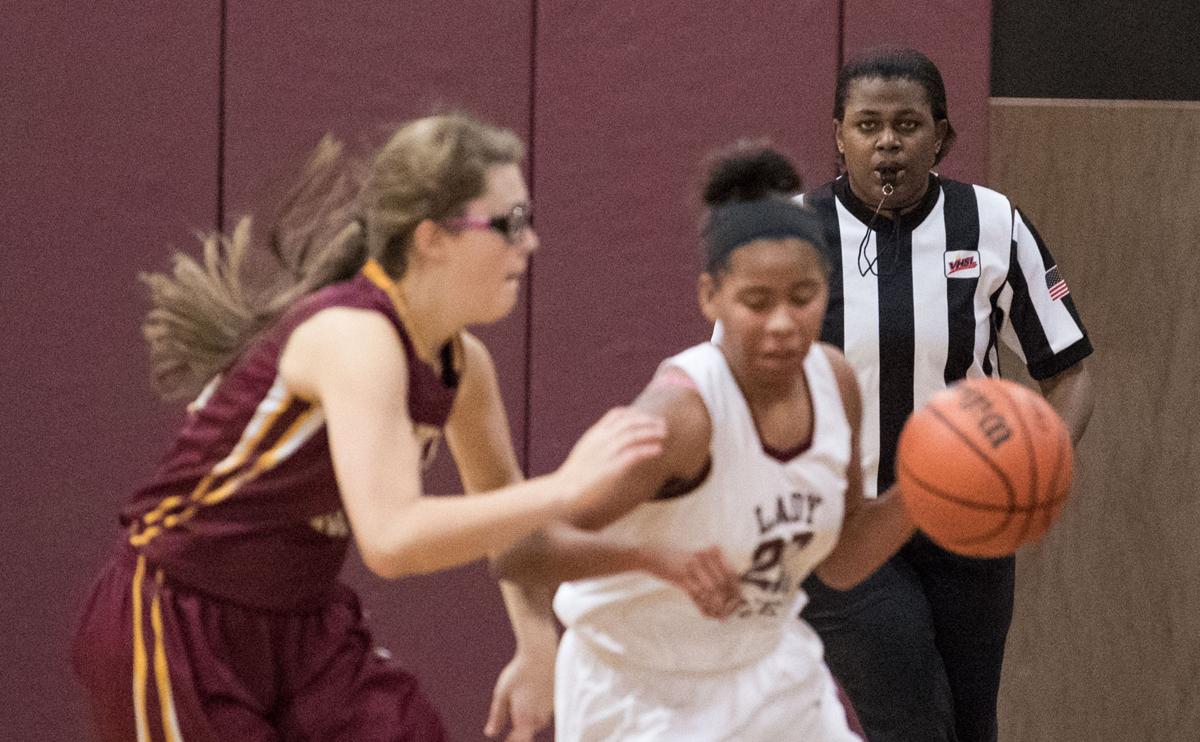 Courtesy of Nelson County
Nelson County native Ramonia Vest always has been around the game of basketball.
She's been playing the sport since she was a child, or, as she puts it, "basically all my life." Then, as an adult, she took on coaching jobs in recreation leagues and was an assistant for the Nelson County High School varsity girls team.
Now, she's using her experience and knowledge of the game in another way. Vest currently works as a referee in the Virginia High School League.
"It's just been a desire I have: playing [basketball], teaching it, teaching the fundamentals of it and helping kids out that are struggling with it. I just enjoy doing that," Vest said.
While many people may assume the hardest part of being a ref is dealing with angry coaches or fans, Vest said she hasn't run into any such problems. Instead, she said, the most challenging part is understanding she has a job to do on the court.
She has to call the travels, fouls and double dribbles, and it can be hard for her to not go into coaching mode.
"I'm so passionate about the sport, and being out there seeing some kids do some stuff, I just want to go over to them and tell them, 'This is how you should do it. Don't do it this way,'" she said. "But I can't do that."
Even though she can't demonstrate techniques like the proper shooting form during the game, though, she tries to relish the moments she has to explain to kids why she called something so they can improve.
Vest hopes in the near future she can move up through the ranks and eventually become a Division I referee.
In addition to working full time and refereeing six to nine games per week, Vest also is taking online classes as she pursues a master's degree.
On top of the desire to make it to the Division I level as a referee, she has a desire to use that master's to find a job in a Central Virginia school system, where she can work with special education students and also find a basketball coaching position.
In the offseason for high school basketball, Vest remains involved with the sport by organizing the annual "Keep Hope Alive" tournament. As an aunt to Alexis Murphy, who disappeared in Lovingston in August 2013, she believes it's important to keep Alexis' memory alive.
Randy Allen Taylor, who was convicted of abducting and murdering Murphy, was sentenced to two life sentences in July 2014.
Proceeds from the tournament all benefit the Alexis Murphy scholarship fund.
Photos by:  Lee Luther, Jr.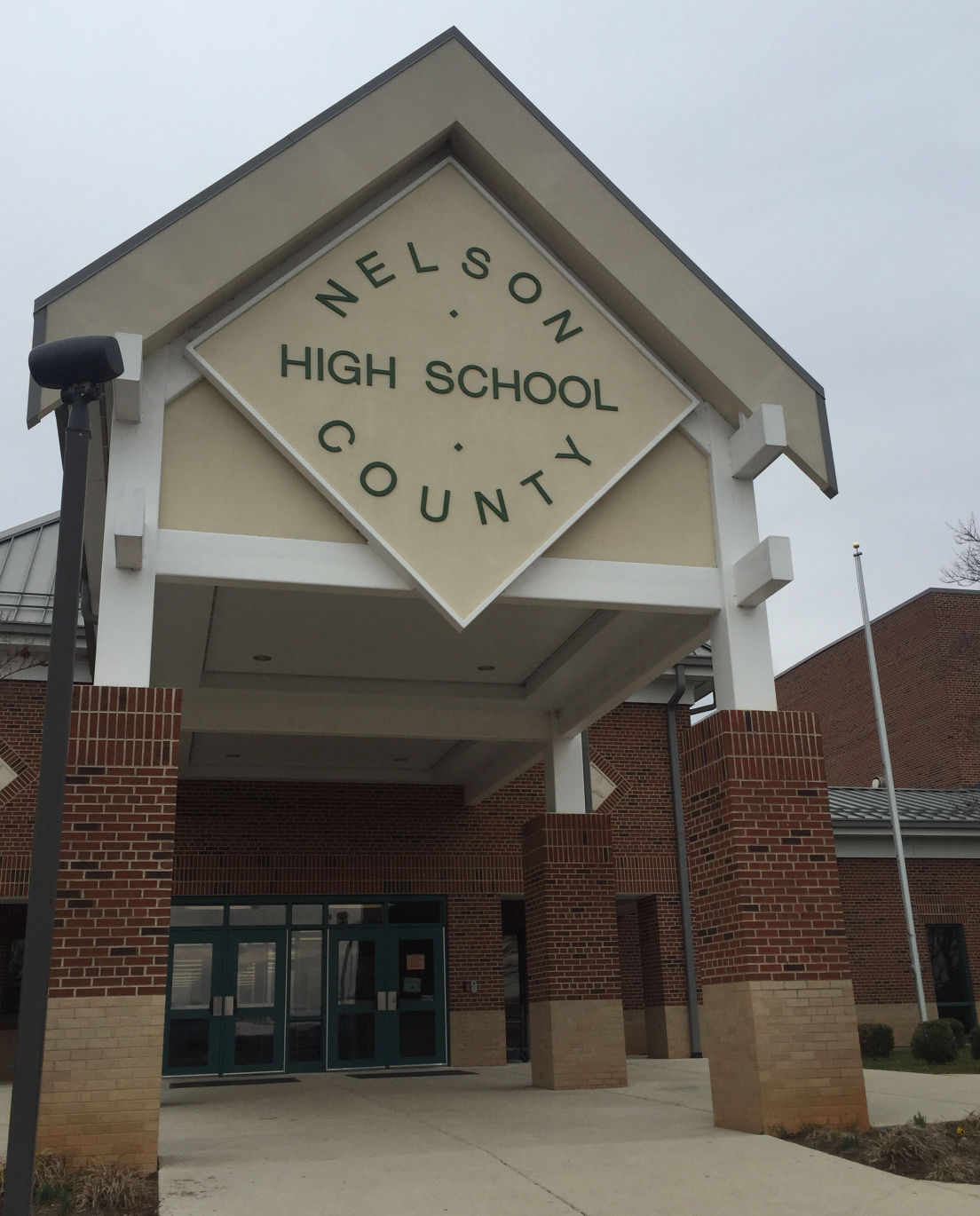 Courtesy of Nelson County Times
While snow from a brief January storm covered roads and canceled school for a few days in Nelson County, it also helped uncover a forgotten piece of history at the high school.  
As he cleaned his office in the abnormally quiet building on one of those snow days, Nelson County High School Athletic Director Kevin Walker found a trophy hidden from view. Etched onto the front of the trophy was the title of regional runner-up.  
The trophy, Walker said, belonged to the 2008 girls tennis team, and current students had no idea about that success that occurred only nine years ago.  
In his first year as athletic director, Walker has said he believes it's important for students and members of the high school's athletic programs to celebrate the success of past coaches, players and teams — and he hopes the advent of the Nelson County High School Hall of Fame will jumpstart the progress toward that goal. 
After announcing the new Hall of Fame during the 2016 football season, nominations for the inaugural class currently are being received.  
Although recent years have yielded more than a few forgettable sports seasons for the Governors, Walker hopes the new honors will provide some motivation to put Nelson County athletics back on the map as a contender in the Central Virginia region.  
"A lot of things have been lost, … so hopefully we're trying to bring that history and tradition back to the kids," Walker said. "Hopefully they see what's going on and work toward getting their name on the record board or want to be in the Hall of Fame one day and kind of elevate athletics around here."
Walker said coaches and student-athletes can be nominated. All nominees must have graduated and been out of high school for a minimum of five years.  
After the nomination period is closed, an executive committee that consists of people from both the high school and the community will vote by secret ballot on who they believe should be inducted into the first class.  
For the inaugural Hall of Fame class, Walker and the committee plan to induct up to eight individuals. After the inaugural class is inducted, Walker said they hope to induct five or six people each year. Those who are nominated but not chosen for the inaugural class will be considered in the ensuing years.  
In addition to a ceremony during the last home football game in the fall, a dinner recognizing the inductees will be held. Walker also hopes to install a permanent plaque in the corridor between the high school and Nelson Middle School for visitors, staff and students to see each day.  
A nomination form is expected to be posted on the NCHS website within the week, Walker said.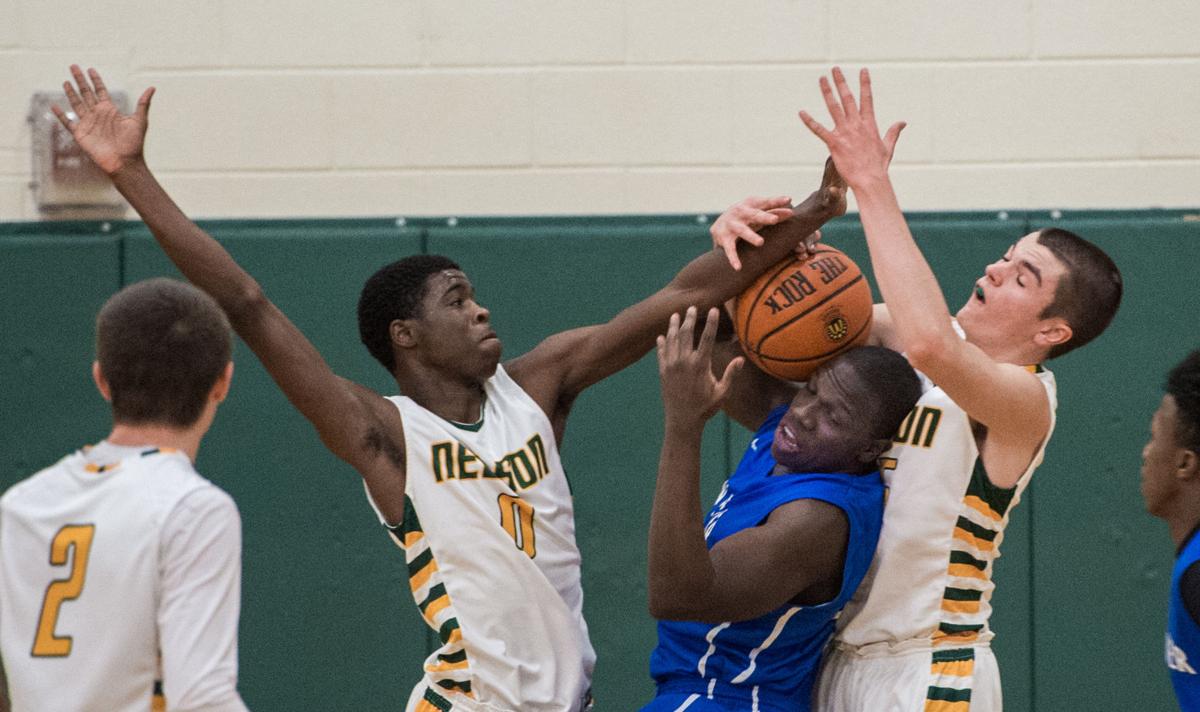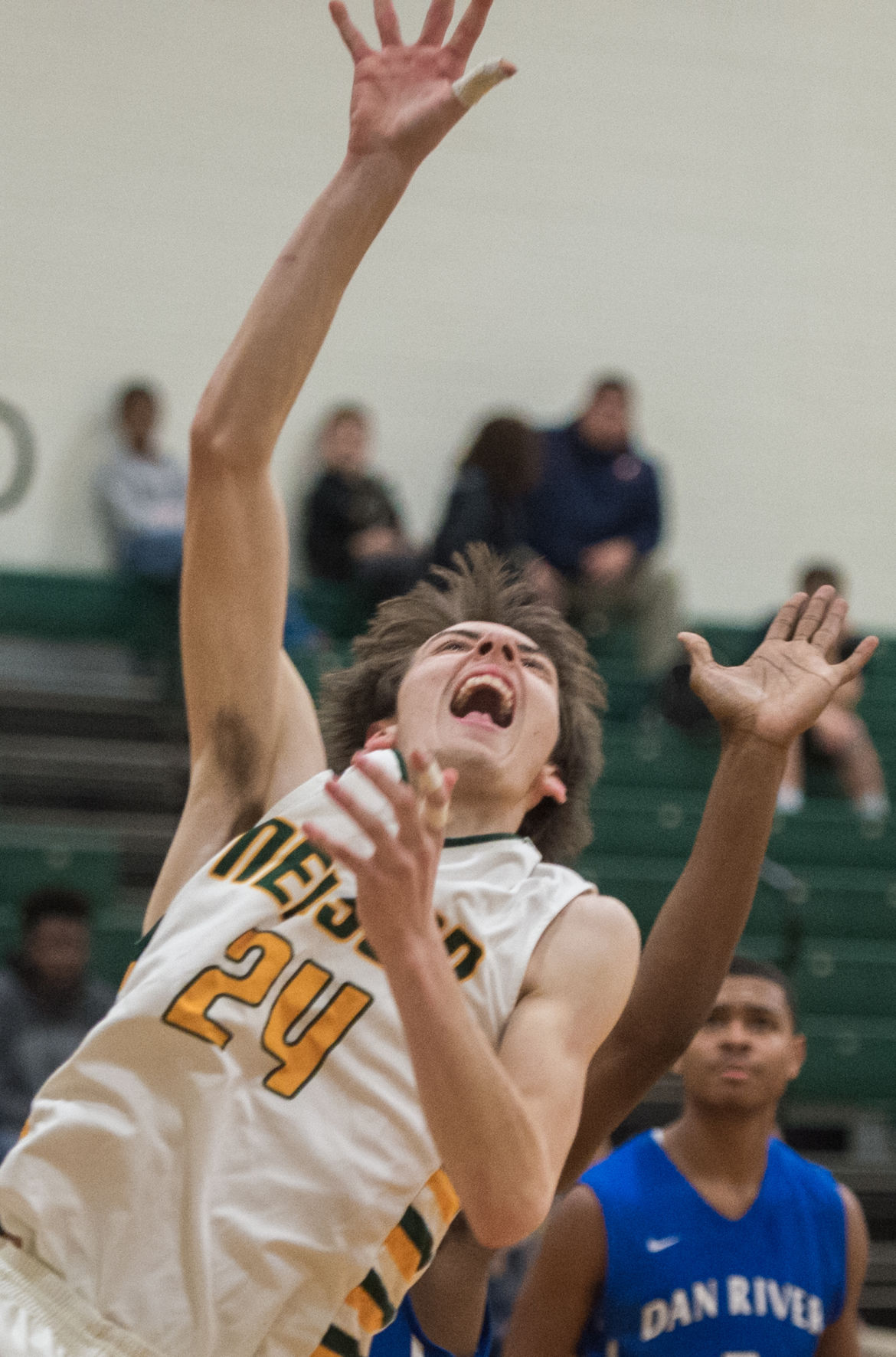 Courtesy of Nelson County Times
More than a month after a blowout loss at the hands of Dan River, the rematch lass Friday night was a much more competitive affair. In the 54-44 loss, the Governors found lots of positives.
"We played with more heart. The entire team played with urgency," coach Brian Wilson said. "We played probably the best defense tonight we played all year."
Nelson forced 15 Dan River turnovers and was able to string together stops, cutting the deficit to three in the third quarter. The Governors also outscored Dan River, 14-13, in the third quarter.
However, the Wildcats' transition game — they sent only a few players to the defensive glass to collect rebounds and pushed the ball up the court with outlet passes — led to easy buckets.
Dan River's Jaquan Durant led all scorers with 16 points, and Zemar Anderson added 14 points and eight rebounds.
Garrett Critzer led Nelson with 13 points, Jacob Saunders had 11, and C.J. Poindexter pulled down 14 rebounds.
Friday's improved performance followed what Wilson called "the worst game we played as a team" last Thursday night against Buffalo Gap. The Governors lost that game 60-47, and a rematch Monday also ended in a loss, 52-44, for Nelson.
Gretna also handed Nelson a four-point loss, 62-58, last Tuesday. The Governors played that game without Poindexter, Ian Strong and Dwayne Beverly.
"The wins are obviously wanted, and they'll come in due time. It just takes time and consistently to learn a whole new system, a whole new philosophy, a whole new coaching staff speaking to them, and that's difficult to do," Wilson said. "But I think that we've made huge progress … in terms of understanding each other and what we want as a coaching staff and having everybody buy in. I think we'll just continue to make progress."
Girls basketball suffers overtime defeat at Dan River.
All week long, the name of the game for the Governors was turnovers. In losses to Gretna, 40-26, and two losses to Buffalo Gap, 54-16 and 40-21, Nelson averaged 33 turnovers per game.
Last Friday night at Dan River, turnovers ultimately led to the 36-32 overtime downfall of the Governors, as well.
Up two with 48 seconds left in regulation, Nelson couldn't hold onto the ball, and Dan River tied it to force overtime.
In the extra period, Aliyah and Mariah Fitz knocked down four critical free throws and scored six of Dan River's eight points. Aliyah Fitz finished with 15 points.
The Governors committed 36 total turnovers. More concerning still is the loss of senior guard Samantha Tibbs, who has a sprained ankle after she rolled it ankle during last Friday's game.
Despite the loss, there were some positives, coach Dee Shaver said.
Kalin McGarry picked up 12 points, and the Governors pulled down 40 rebounds.
"Overall, our basketball IQ improves each game," Shaver said.
Photos by:  Lee Luther, Jr.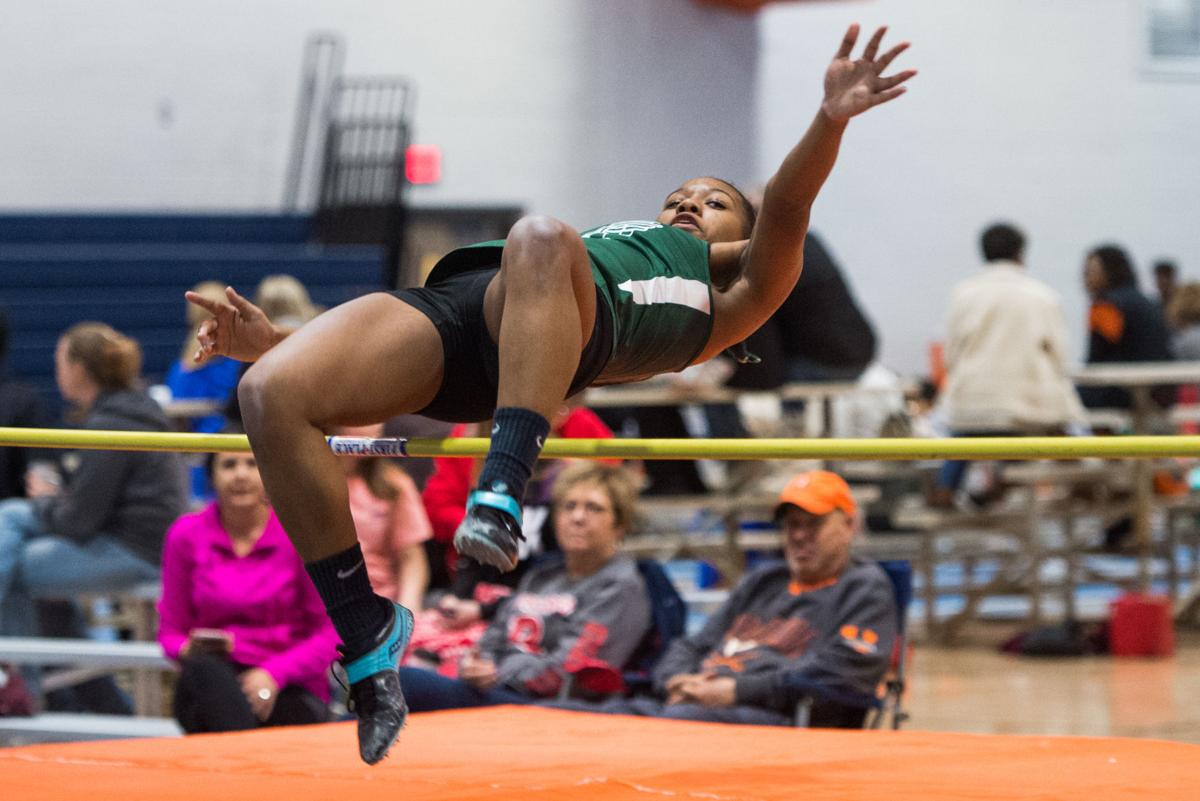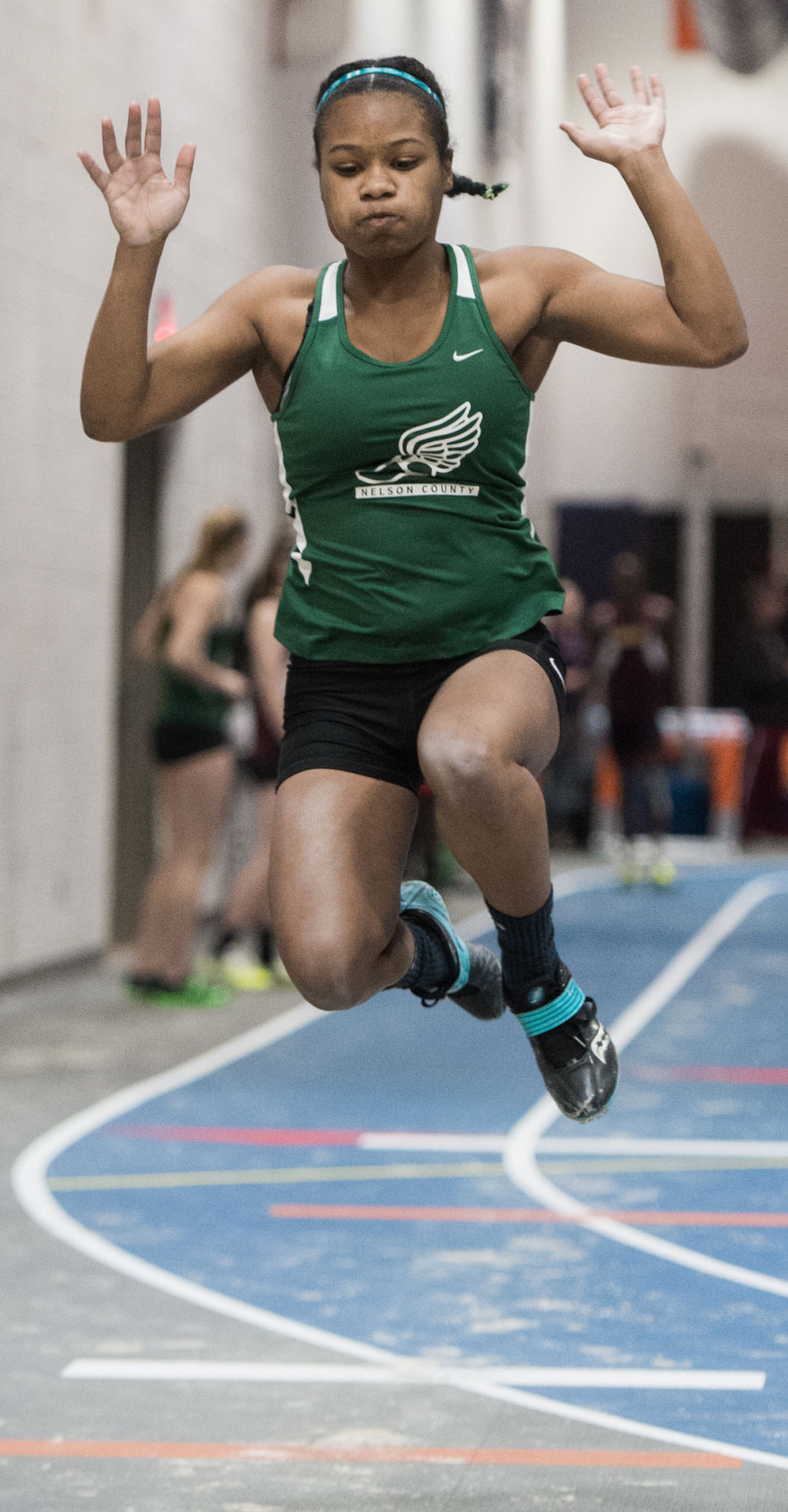 Courtesy of Nelson County Times
The Nelson County indoor track team competed in a quad meet in Lynchburg on Martin Luther King Jr. Day at Heritage High School last week.
While Rustburg won both the girls' and boys' team titles, the Nelson County girls took second place with 49 points.
Nicole Pouliot was the only Nelson girl to take a first place as she won the high jump with a leap of 5-0.
"The girls team was helped by a few of the basketball players who were able to attend the meet. Megan Brown, Teshanda Crawford and Samantha Tibbs were all able to qualify for the state meet on Monday," said Nelson coach Michael Chambers. "In small schools, sports usually have to share athletes and it is a testament to their basketball coach Dee Shavers and [to] the athletes [who have] to perform well in two sports during the same season."
According to Chambers, the boys' team is getting better at each meet.
"Our distance coach Jessica Shifflett has done a great job in carrying over athletes from her cross country team to the indoor track team," said Chambers. "This is the largest distance group we have had since I have been in Nelson and that depth will help as we approach the conference meet."
The boys team won third place and finished just one point behind second-place finisher Amherst.
Devonte Rose won first place in the 55 with a time of 7.06 while the 4x400 relay team of Aaron Rich, Rose, Cameron Vaughan and Jospeh Shannon posted a winning time of 4:43.09.
"Overall, I was pleased with the performance that the team put on. It has been a rough couple of weeks returning from break and having the snow days," said Chambers. "We have not been able to practice as much as we need to at this point of the year. But after seeing the teams' performance on Monday, we are not too far behind where we need to be."
Photos by:  Lee Luther, Jr.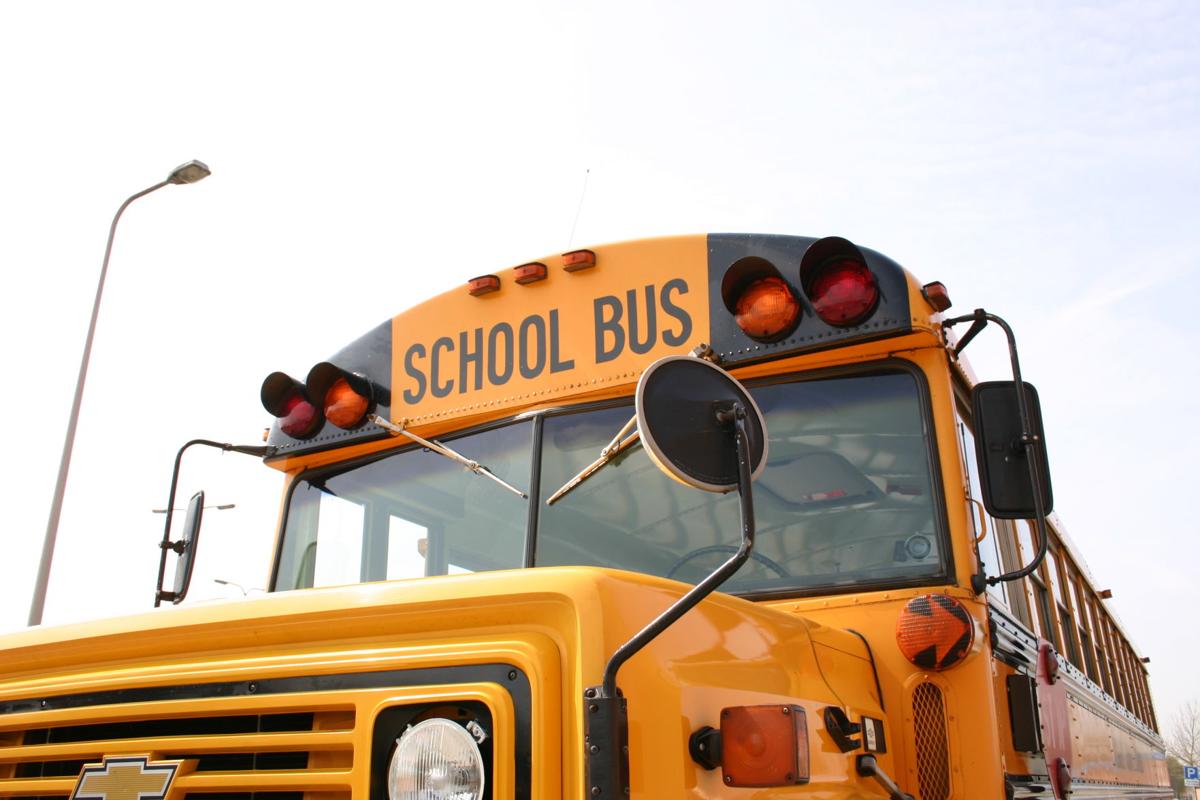 Courtesy of Nelson County Times
The Nelson County School Board took a closer look at Superintendent Jeff Comer's recommended budget for the 2017-18 school year during a work session last Thursday. Among the members' chief concerns were salaries, bus replacement and increases in expenditures across the division.
According to Assistant Superintendent for Administration Shannon Irvin, the division faces an estimated $262,000 in "unavoidable" increases for the upcoming school year.
The increases include a Virginia Retirement System increase of $204,000, retiree health insurance credit rate increase, workers compensation increase and special education-related expenses.
In addition to the unavoidable increases, the division also may incur estimated "avoidable" increases totaling nearly $693,000.
Irvin said she included a 10 percent health insurance premium increase, which would come at a cost of $266,000, in that category because the division is unsure yet how much the rate will increase. Once that figure is known, the expenditure increase will become "unavoidable."
The other "avoidable" costs include the addition of a couple staff positions, reclassification of a maintenance position and a 1.7 percent cost of living increase, which comes with a $362,000 price tag.
Irvin also projects decrease in revenue of federal, state and other funding of $347,000.
When offset by a decrease in some expenses due to some federal funds and grants of about $599,000, the school board is considering asking the Nelson County Board of Supervisors for a total of more than $703,000.
But school board members don't think that amount is unreasonable.
"It's not like we're asking for a lot," Chairwoman Deborah Harvey said, adding much of what the school board likely could request from the Board of Supervisors is "forced on us."
In further discussions on salary, school board members and division administrators agreed they would like to consider again presenting a salary study completed last year to supervisors. The study shows teachers at the beginning of the division's step scale, which separates employees into steps based on number of years worked, are paid well while those with more experience are not.
Based on the proposed 2017-18 budget, pay for beginning teachers in the division would rank 10th out of 133 divisions across the state, Irvin's presentation showed. For teaches with 15 years of experience, that rank drops to 34th, and by 30 years, that rank drops to 72nd in the state.
Other non-operational budget requests the school board is hoping to request from the supervisors include requests for funding for school safety upgrades across the division and the replacement of four buses.
Safety upgrades, which would include new camera systems at the two elementary schools and the installation of panic buttons at all four schools that would connect school staff directly with local law enforcement, come with a cost of $100,000.
Four new buses would cost about $324,000.
Of the division's 75 buses, 16 — or more than a fifth — that are currently in service are listed as being in "poor" condition. On average, each of those 16 buses is more than 16 years old, and each has an average of nearly 189,000 miles.
Though the division will have to wait several more months to see whether the Board of Supervisors will provide money to replace buses, if the division is awarded the funds, members of the school board asked how school officials would decide which buses would be replaced.
"Whichever bus is smoking the most," Assistant Superintendent for Instruction Jo Ann Wagner said, somewhat jokingly.
According to the school board, all of the requests correlate with the division's goals; the top priorities, it said, are to provide a safe environment for staff and students and be "the preferred provider and employer in the region incorporating a culture of innovation and lifelong learning."
Also during the meeting, Irvin told the board the high school is looking at adding more career and technical education courses in welding and cosmetology. She did not offer any more details on plans for the classes but said a survey taken by current Nelson County High School students showed 43 kids, most of whom were female students, would be interested in taking a cosmetology class if it were offered.
Because many of the creative technical education classes currently offered tend to attract more male students, school board members were in agreement that adding a cosmetology class could attract and offer more options to a different demographic.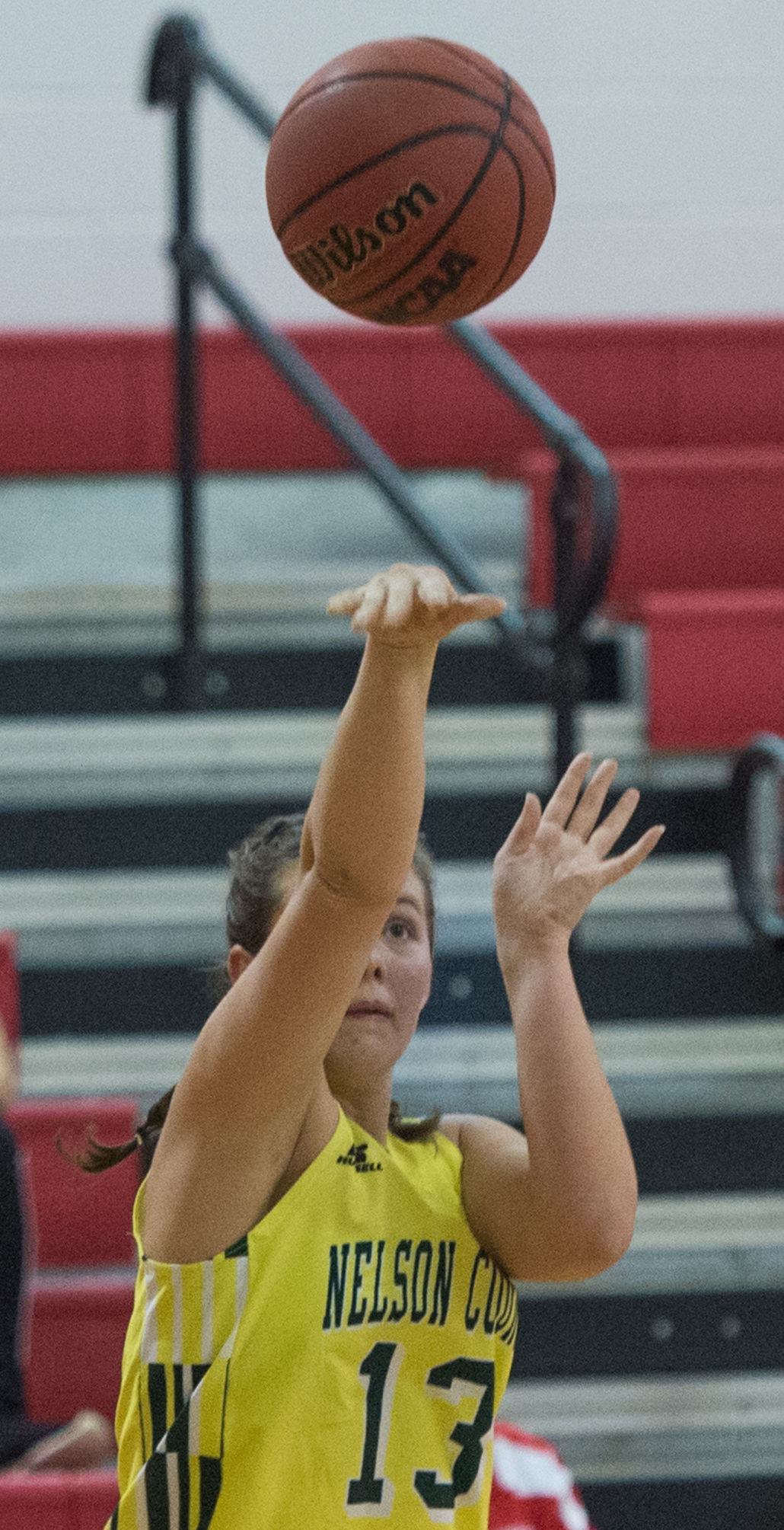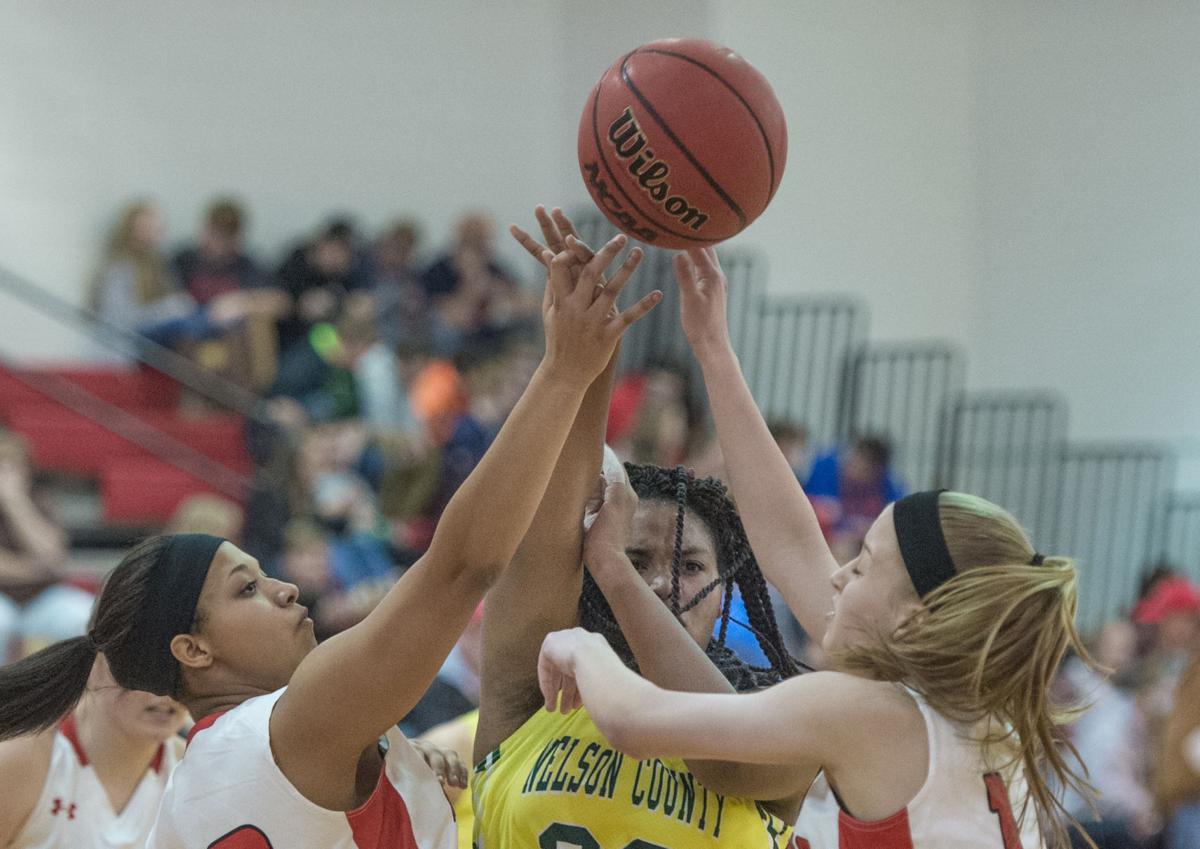 Courtesy of Nelson County Times
After three snow days and a hectic week, the Nelson varsity girls basketball team seems to be turning a corner.
Last Friday night, the girls picked up their second win of the season, defeating William Campbell 52-26.
The Governors were led by Delaney Stone, who notched a double-double with 23 points and 12 rebounds. In a loss to Riverheads last Wednesday night, Stone had another double-double with 11 points and 12 rebounds. She added 10 points and seven boards last Thursday in a loss to Chatham.
"Delaney was in the right spot every time: finishing underneath, crashing the boards, back on defense," said Coach Dee Shaver of the sophomore's performance.
Shaver called Stone her "sneaker" as an emerging player who's been able to quietly fill up the stats book each week.
At Riverheads, despite a 51-21 loss, Shaver saw a completely different team than the one that showed up in the last matchup with the Gladiators at the end of December. In that game, the Governors only scored three points and failed to get a single basket in the second half.
During Thursday's 54-35 home loss to Chatham, the girls kept their foot on the gas for the first half and attacked the basket more, but Chatham's trio of Breanna Price, Destiny Wilson and Princess Anderson combined for 48 points.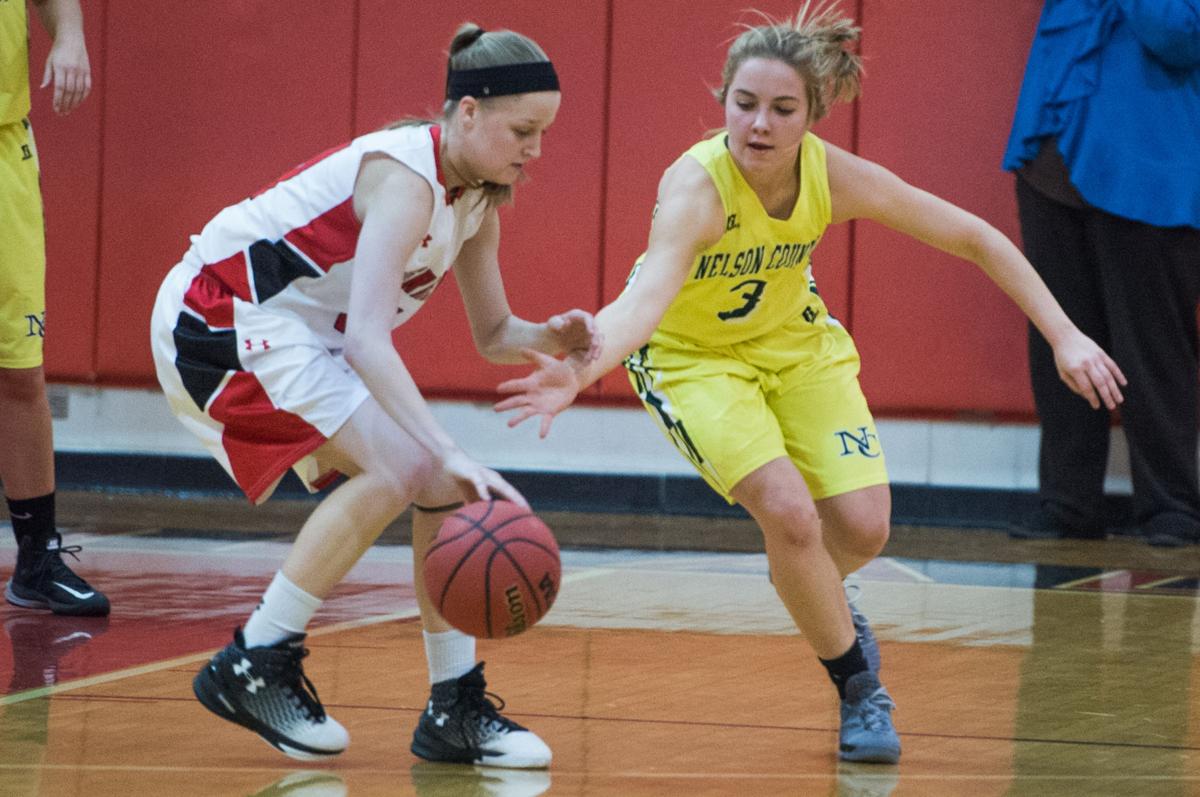 "The things that we're doing well are not flukes," Shaver said. "That's the caliber team that they have the capability of being, it's just putting it all together for a full 32 minutes.
"They're starting to believe in the things that I've been [implementing], and they're starting to execute. Really they're just starting to catch and be in triple threat and look to score. We just have to have a killer instinct at this point. All the pieces are in place … it's just the girls learning how to be in attack mode all the time. They can't let off the gas. They can't stop playing for a couple minutes."
Shaver said with the season in full swing and the girls finally settling into a more routine schedule, which includes six games between this week and next week, she's approaching things a little differently. Rather than looking for specific stats, she hopes her players can bring energy to the court and "look like they're enjoying the game and giving everything they have toward helping the team."
Lineups will continue to fluctuate as Shaver works to get everyone in the right position and sees "who shows up" ready to play each day.
The Governors will host Buffalo Gap at 7 p.m. Jan. 19 before traveling to Dan River on Jan. 20.
Photos by:  Lee Luther, Jr.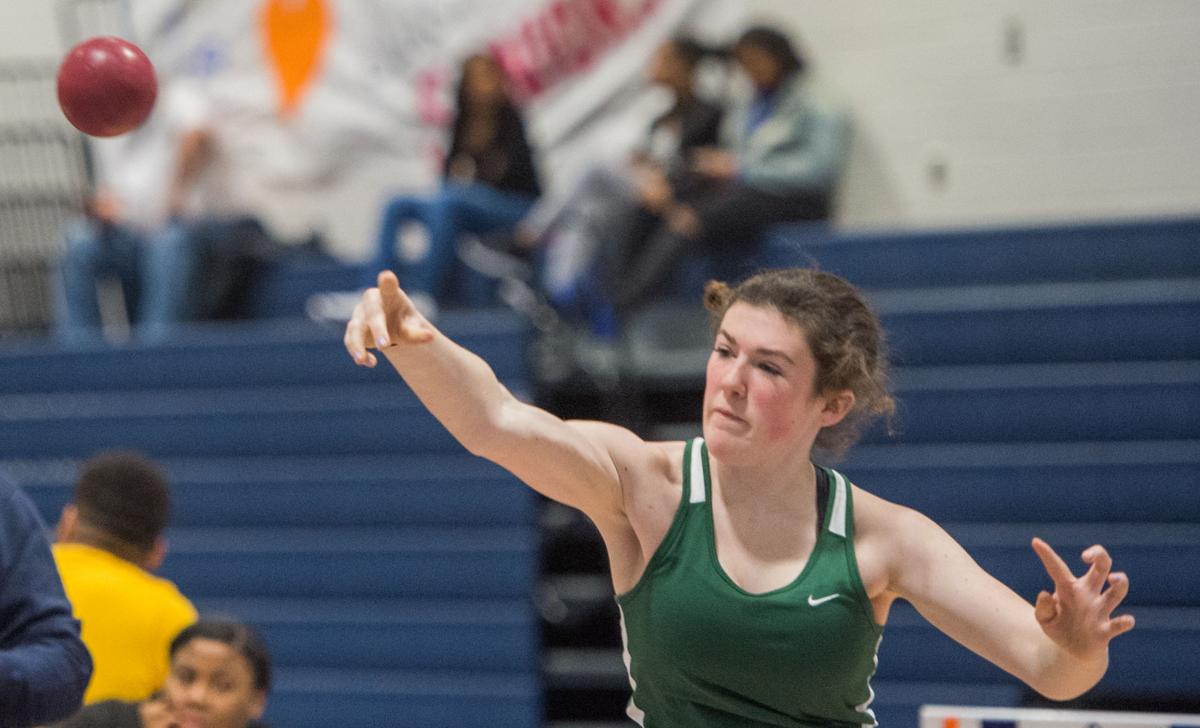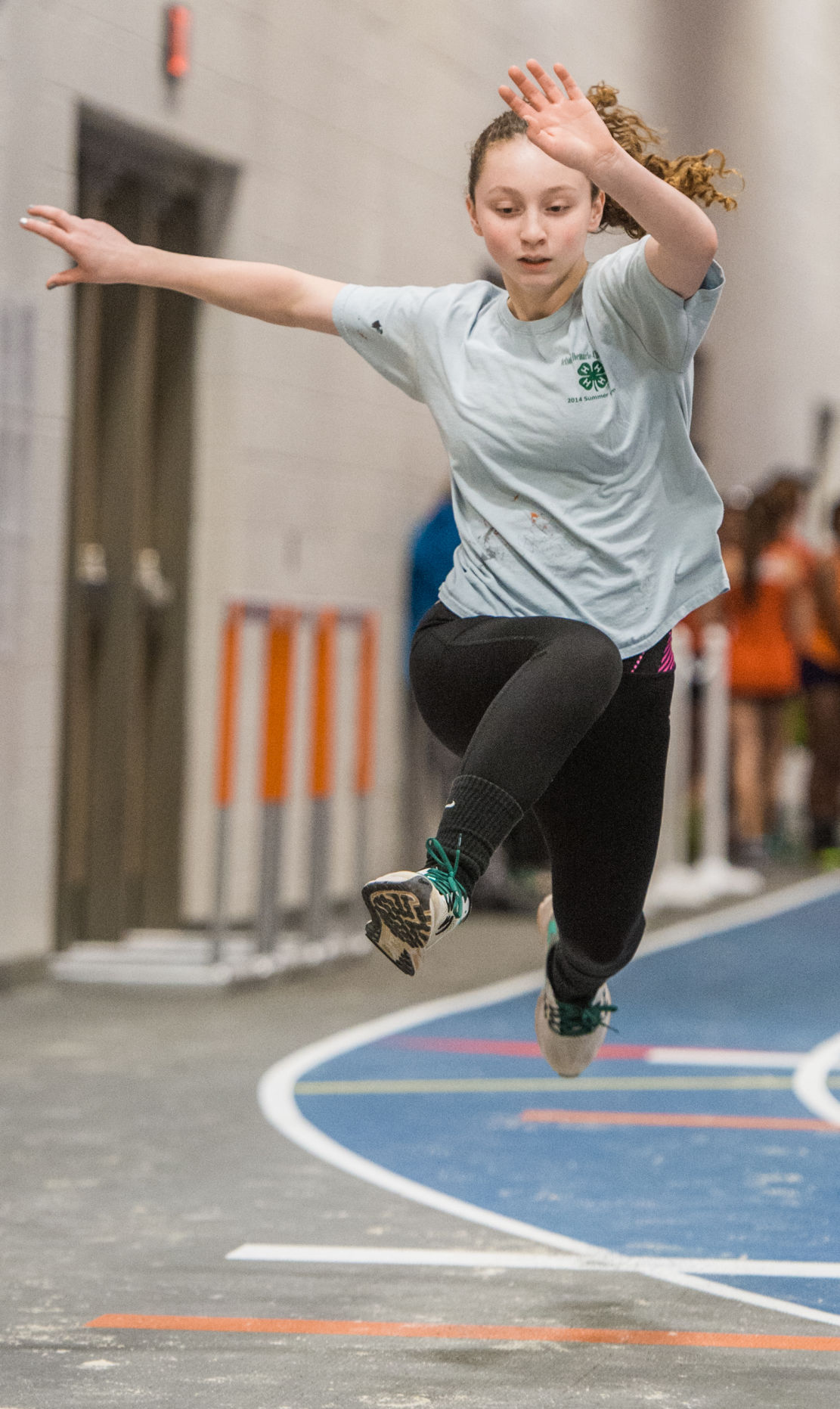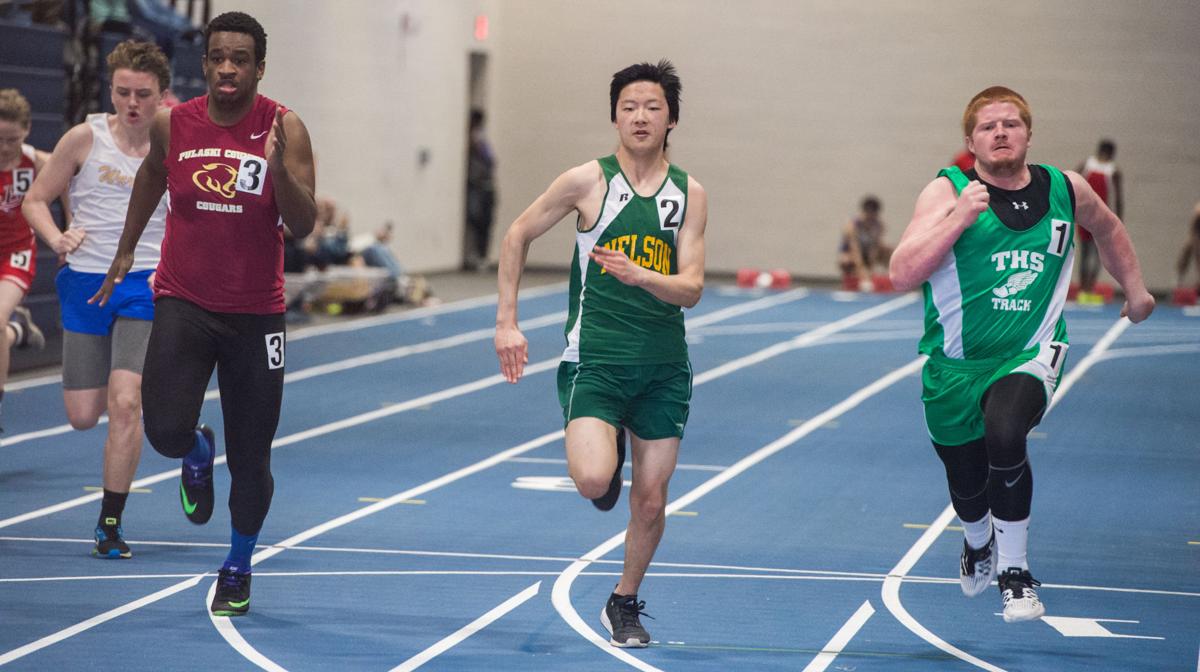 Courtesy of Nelson County Times
The Nelson County High County junior varsity track team competed at Heritage High School on Jan. 14. Here are some photos from the action, captured by photographer Lee Luther Jr.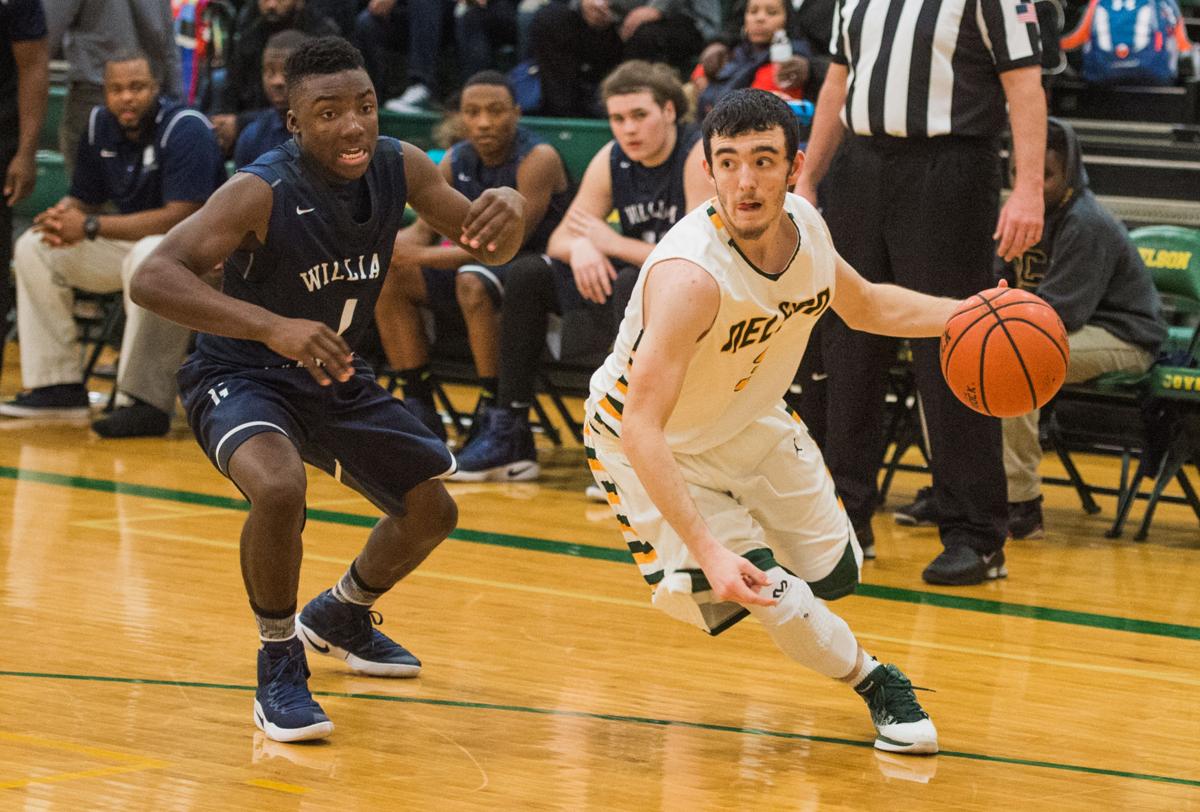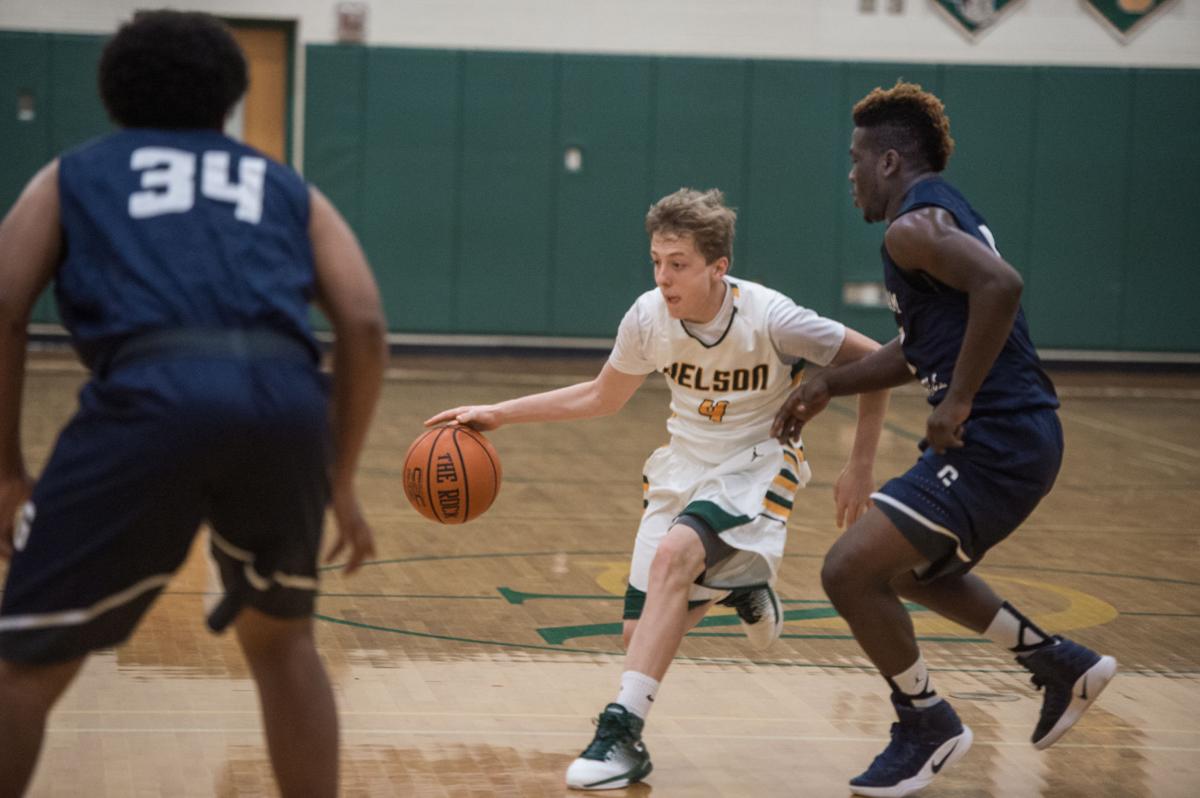 Courtesy of Nelson County Times
Everything seemed to be going against the Nelson varsity boys basketball team in the second half of last Friday's game. William Campbell put up more points in the third quarter than it had in the entire first half, and the Governors turned the ball over often. By the end of the game, four players fouled out for Nelson, and the Governors had picked up three technical fouls and sent William Campbell to the free-throw line 43 times.
But in the fourth quarter, Nelson amped up the defensive pressure and got key buckets from its senior leader Garrett Critzer and two others off the bench to force overtime, when they eventually pulled off a 64-61 victory.
"It's just an amazing feeling to see that we got the win at the end," said Critzer, who finished with a game-high 25 points to follow his 29-point performance in a 72-56 loss at Chatham last Thursday.
Down 57-53 with less than 30 seconds to go in regulation, Dwayne Beverly found the bottom of the net on a putback to pull Nelson within two. On the ensuing inbounds play, William Campbell was called for a travel, which gave Critzer and the Governors a chance to tie or win on a 3.
With three seconds left on the clock, Critzer hit what looked like a 3-pointer to win it, but it was called a 2 after the refs said he had a foot on the line, sending the fast-paced game went to overtime.
"I thought it was going in, it was just an unlucky [call]," Critzer said.
After picking up their third technical of the game when senior Jacob Floyd slapped down the ball on a William Campbell inbounds play, Nelson regained its composure. Critzer then gave Nelson a 61-60 lead on a coast-to-coast layup, and he, Floyd and Nathan Craig hit free throws down the stretch.
Down 64-61 with 12.1 seconds left in the four-minute overtime, William Campbell had a chance to tie but never got a clean look at the basket and couldn't get a shot off in time thanks to the stifling Nelson defense.
"I told them that we've been in this situation before, and nobody was going give it to us," Nelson coach Brian Wilson said. "… We had to go out there and we had to finish. We had to take charge of things. Despite mistakes and things that had happened, we were still in the right situation to win the game, and it was up to us to go take it."
Wilson said between the attitude on the sideline and the determination of the players on the court down the stretch, "at the end of the game, they were not going to lose that game."
The boys will travel to Buffalo Gap on Jan. 19 before hosting Dan River at 7 p.m. Jan. 20.
"I feel like it's going to be a good stretch from here on," Critzer said.
Photos by:  Lee Luther, Jr.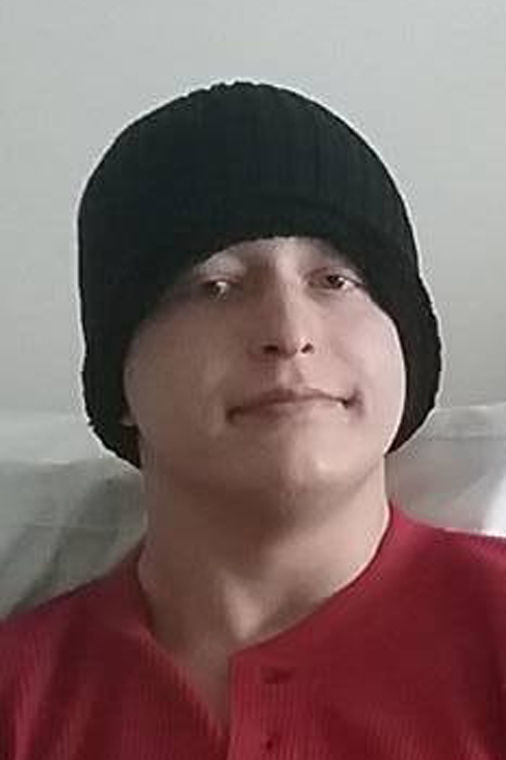 Courtesy of Nelson County Times
For nearly two decades, the Nelson County High School Future Farmers of America group has hosted an annual fundraiser that benefits local organizations and individuals in the county. This year, the NCHS FFA students chose to give the results of their generosity to someone within the NCHS community.
In December, FFA members handed over $2,100 — raised by NCHS students over the course of only a couple weeks — to Cody Morris, a 17-year-old senior at NCHS and avid football and basketball fan who has been undergoing treatments for bone cancer.   
"I was flabbergasted," said Rebecca Wilkerson Morris, Cody's mom. "I was so moved. I was speechless. I didn't know what to say. It was pretty amazing that they unanimously wanted to do this for my son. … It was such a blessing. I can't even tell you in words."  
She said she was especially touched the students remembered and chose to benefit Cody, who they had not seen much because he was going through chemotherapy treatments since around August.   
Ed McCann, the now-retired NCHS Future Farmers of America adviser who helped organize the annual fundraiser, said the FFA members started working on it in October. When they started, they had about half a dozen recipients in mind, but his classes voted unanimously to give the money to Cody's family.   
"It just made him feel so special," Wilkerson Morris said of her son's reaction to the FFA fundraiser. "They could've chosen anybody in the community. He was just moved at what the school did for us. ... I really want those kids to know that they are amazing."  
Wilkerson Morris said while she was expecting to receive a couple hundred dollars as a result of the fundraiser, she was "amazed" at the final tally. She added the fundraiser came at the perfect time for her family, as they were in "kind of a rut" financially. Wilkerson Morris said her family had to pay for Cody's medications out-of-pocket at the time.   
According to Wilkerson Morris, Cody first began to feel pain in his leg this summer. Doctors originally diagnosed the bump in his leg as a hernia, but later tests revealed Cody had a type of cancerous tumor. Within three hours, Cody had learned the bump in his leg was actually a cantaloupe-sized sarcoma.   
"I'd go to sleep and feel like I was in a nightmare," Wilkerson Morris said, "and then I realized it was real."  
Since the summer, Cody has undergone about 10 chemotherapy treatments, and after consulting with other doctors from around the country, Cody's doctors have decided the best course of action is to remove the remaining cancer in his leg and hip.   
Chemotherapy has shrunk the tumor significantly — Wilkerson Morris said it is almost completely gone — but the cancer has eaten most of Cody's femur and is "intertwined like ribbons in his knee and hip." Doctors will replace the femur with a rod and will remove his hip socket during a four-hour surgery Jan. 11 at the University of Virginia Medical Center.   
Though Cody will have to be in a wheelchair for at least three months following the surgery, Wilkerson Morris said "he's got this strong will," describing his ability to keep pressing on through treatments and the road ahead as "amazing."  
"He says, 'I don't care what the doctors say. I'm going to walk. I'm going to walk without a limp. I'm going to play basketball. I'm going to play football,'" Wilkerson Morris said of Cody's response.   
Like the students who donated their change to Cody and his family, staff and others in the school division are also concerned with Cody's cancer journey.   
"I was so impressed with his attitude," said Nelson Schools' Superintendent Jeff Comer, reflecting on a conversation he had with Cody in December. "He's very positive, and I think he's looking at it the right way. I'm confident with his attitude that's going to make a difference in his recovery."   
Comer said while he is impressed with the NCHS students' willingness to help one of their classmates, he knows students and staff throughout the division constantly show their compassion for each other.   
"I think this is fairly common in our school division for teachers, students, clubs to pitch in and help when there's someone in need," Comer said. "... It makes us, in my opinion, a really neat school division that we do try to look out for our fellow students and teachers."  
A second aspect of the fundraiser asked students to bring in cans and non-perishable food items, which were then donated to the Nelson County Food Pantry. According to McCann, the school donated a total of 800 pounds of food.