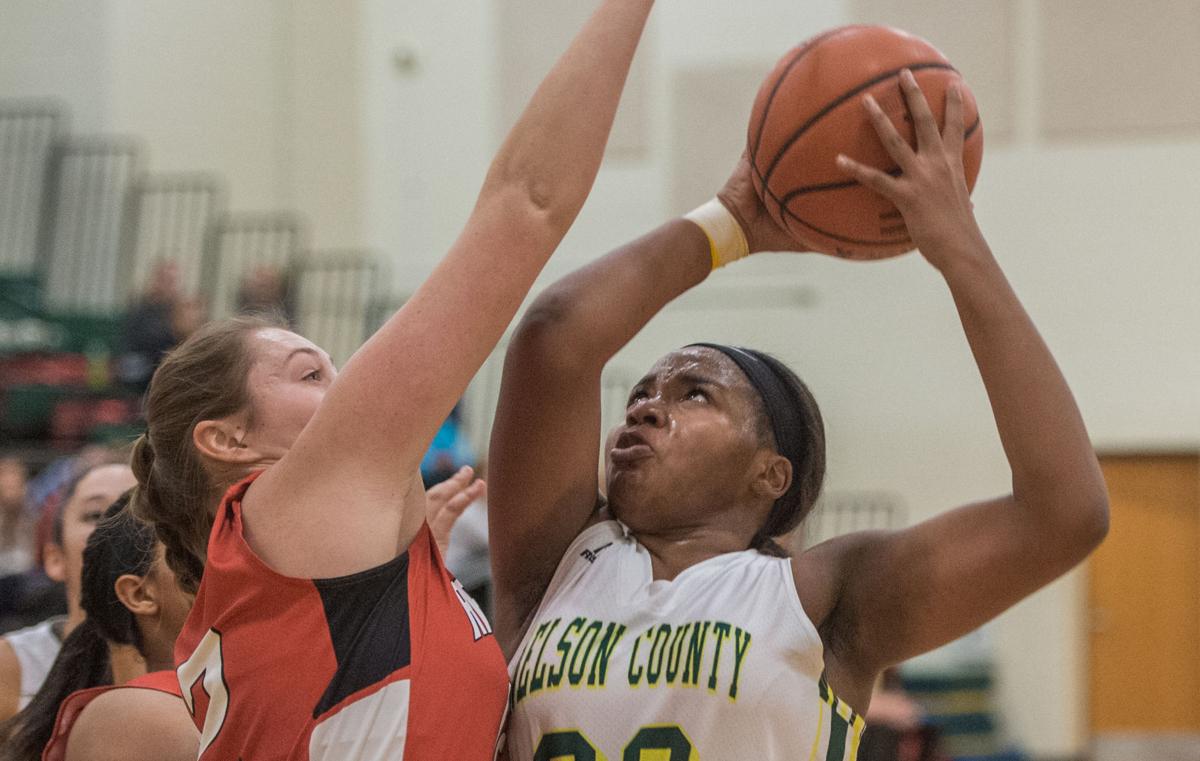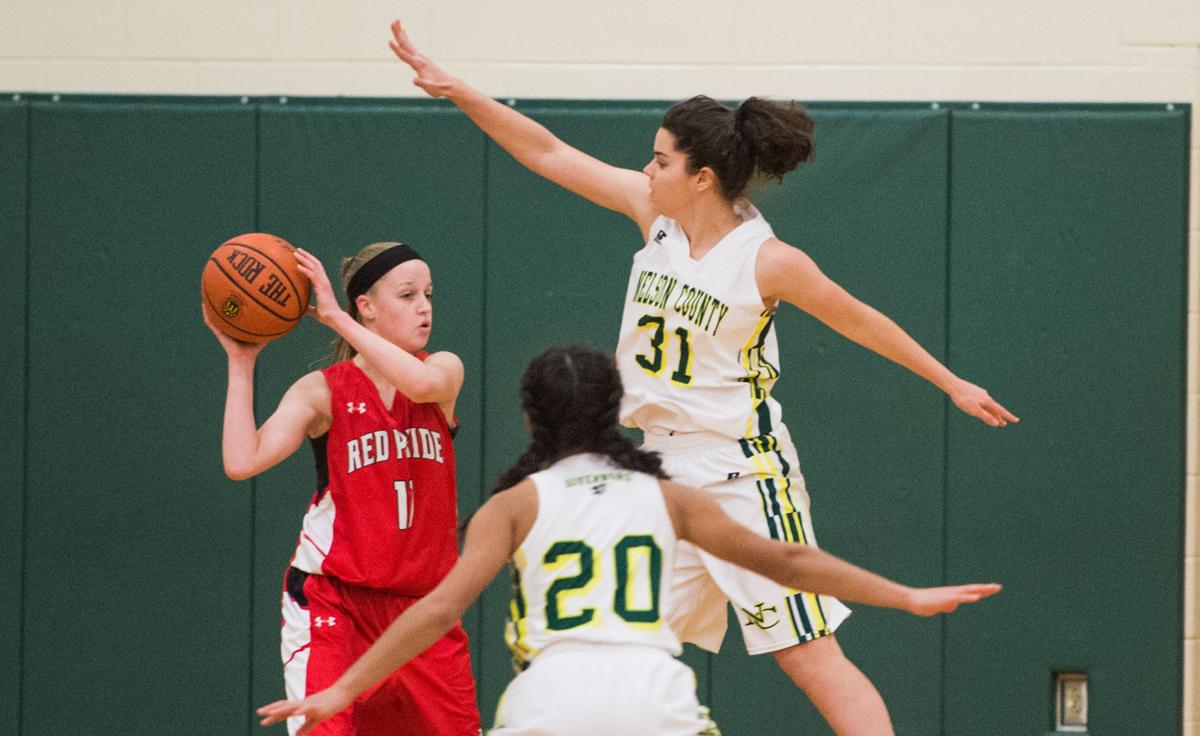 Courtesy of Nelson County Times
In a bout with Riverheads last Thursday evening, the varsity Lady Governors looked to build on the momentum of a close overtime loss, one of their best games of the season, a week earlier.
But the Gladiators scored within seconds of tipoff and handed Nelson its most lopsided loss of the season, 44-3.
"We hurt ourselves," Nelson coach Dee Shaver said. "I don't know who we were. All of hard work that over break, that tempo that we ended on on [Dec. 19], it was our focus today to come out with that same tempo and that same aggressiveness, but I got the complete opposite of that."
With a loaded squad that could score from all over the court, the Lady Governors' defense didn't really stand a chance. Good spacing and excellent ball movement allowed the Gladiators to score at will.
Ten different players scored for the Gladiators, and no player scored more than eight points. Blake Bartley, Olivia Madlin and Emma Casto had eight points each, and Sara Moore added six.
Riverheads shot 46 percent from the field, hitting 17 of their 44 tries, and attempted more than twice as many shots as Nelson.
The Gladiators also outrebounded the Lady Governors 32-17.
While Nelson faced a difficult task on the defensive end, they also couldn't execute offensively.
A full-court press by Riverheads early left Nelson frazzled. Even after Riverheads backed off and chose to pick Nelson up at half court, Nelson's "floor generals" and others couldn't control the ball, Shaver explained.
The Lady Governors committed 37 turnovers.
"If we can't get our offense started," Shaver said, "it's hard to play 32 minutes of basketball."
Nelson was held scoreless in the second half. Kalin McGarry put one point on the scoreboard for the Governors after making one of two free-throw attempts in the second quarter, and Trinity White had the team's only bucket.
Shaver said she won't make any more offensive adjustments in terms of adding plays but said her players need to work on moving without the ball and recognizing open players, as improving their ball-handling skills, before a home 7 p.m. matchup with Buffalo Gap on Jan. 5.
Photos by:  Lee Luther, Jr.