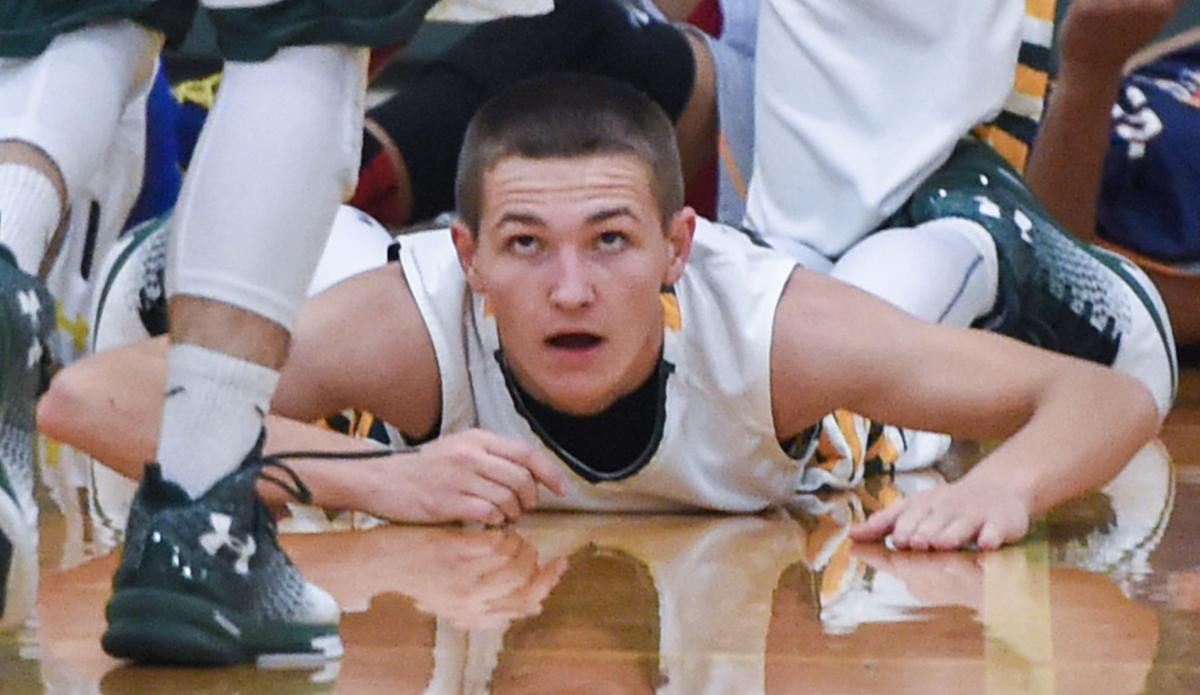 Courtesy of Nelson County Times
Following two losses, including one on a tip-in, earlier in the week, the Nelson County boys basketball team got back on track Monday night with a 57-50 win over Rappahannock.
Riding the momentum of a good game against Timberlake Christian on Sunday, when the Governors were undone by a buzzer-beating tip-in on a missed 3-point attempt, Nelson received solid contributions from a number of players Monday.
Houston Carter had a breakout game for the Nelson, pouring in 19 points, which included an impressive five 3s. Garrett Critzer added 16 points, and C.J. Poindexter scored 16 points and pulled down six rebounds.
The victory was the Governors' second of the season, pushing their record to 2-5. Both wins came against Rappahannock.
"It by far was our best game played as a team, our best performance as a team," coach Brian Wilson said of Monday's win.
Wilson explained in addition to guys like Carter, Critzer and Poindexter, the Governors benefited from the contributions of players who normally don't play big minutes, as well.
Another important indicator of the steps forward the team is taking was the energy on the bench Monday night, Wilson said.
On the court, Wilson was pleased with his players' shot selection and ball movement. He said their inside-out game opened up the perimeter for Carter, too.
Wilson attributed much of the Governors' success Monday to the attitude developed in the players during the Saturday loss to Timberlake.
"Last game was the first time that after the game I saw [players] hurt. Not that I ever want to see them hurt, but that type of hurt was a good hurt," Wilson said. "They want it, and you could sense it. They care. It was the type of hurt that made them hungry to get better."
The Governors also suffered a 55-20 loss at the hands of Altavista, one of the area's better teams, last Tuesday night.
Wilson said though the Governors have picked up only two victories so far, he's continued to remind his players that "basketball is like a game of golf." He said while there are some good holes, occasionally players will mess up on other holes, but what matters is the entirety of the round.
Wilson hopes to help his team focus on improving throughout the entire season.
"Eventually [the wins] come," he said of what he tells his team. "Stay the course, can't quit when you have a bad hole."
During the next two weeks, when students are off for Christmas break, Wilson said he and his players will continue to look for ways to improve by watching film.
The Governors will travel to Buffalo Gap and Chatham for back-to-back game Jan. 5 and 6 before returning home to Jan. 10 to host Appomattox.
Photos by:  Lee Luther, Jr.