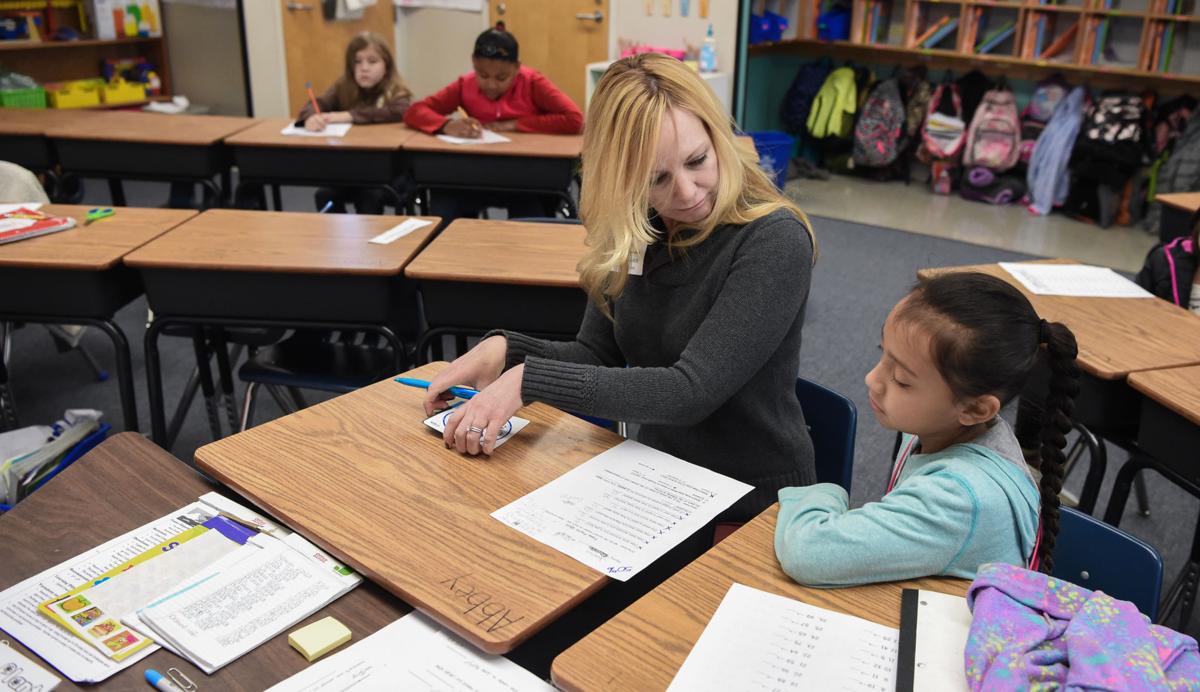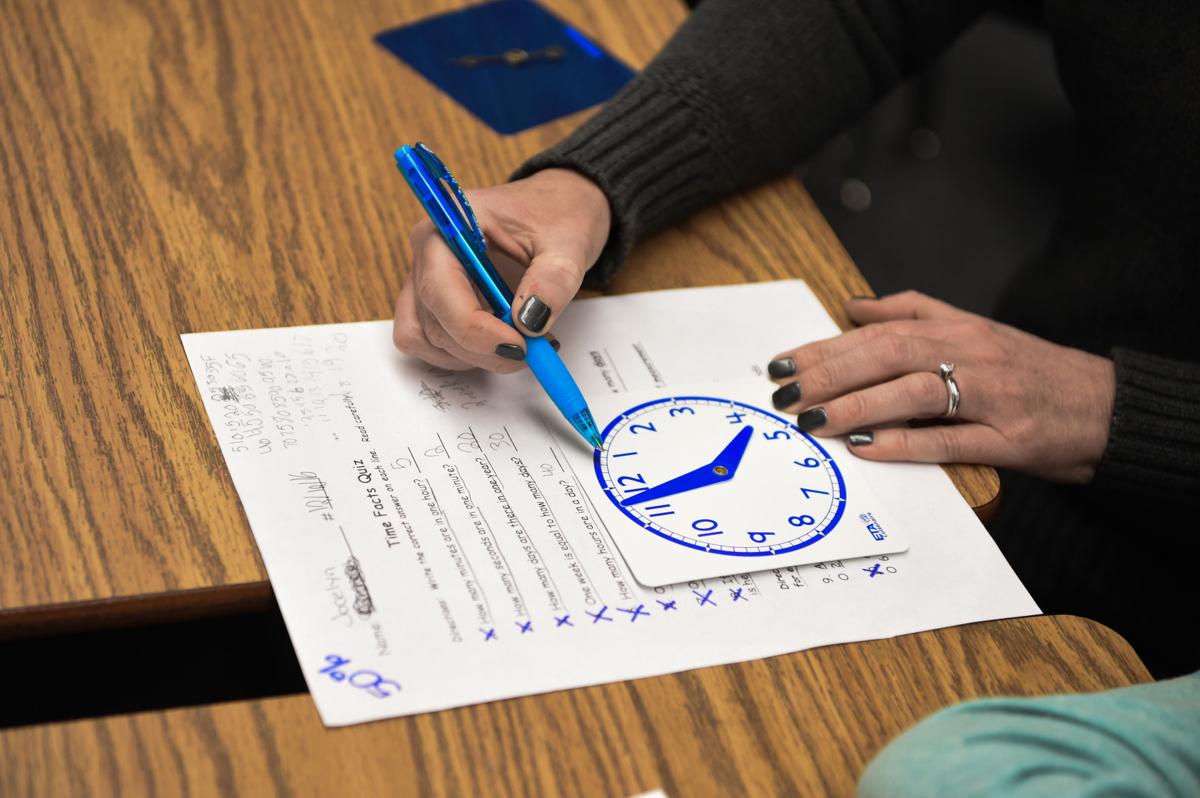 Courtesy of Nelson County Times
For years, the Jefferson Area Board on Aging has aimed to serve the community in multiple ways, including through the intergenerational Friends in School Helping program. Only recently, however, has the FISH program taken off in Nelson County.
Starting toward the end of the past school year, the program began pairing volunteers, most of them retired, with teachers at Tye River and Rockfish River elementary schools. This school year, organizers, teachers, principals and students all have begun to reap the benefits of the program, according to JABA Volunteer Service Coordinator Carleigh Showalter.
The FISH program has been in existence for about 13 years with about 125 volunteers serving more than 700 students in schools in the city of Charlottesville and Albemarle, Greene, Louisa, Fluvanna and Nelson counties, according to JABA's website.
"A child who receives attention and empathy from a caring adult enjoys higher self-esteem, develops better problem-solving abilities, and feels empowered to achieve. At the same time, volunteers see the significant contribution they make to a child's overall confidence and stay active through weekly activities," the website states. "FISH fosters friendships across generations, allowing both students and volunteers to enjoy the stimulating experience of interacting with someone from a different age group."
While FISH launched in Nelson during the second semester of the 2015-16 school year, the program has begun to take hold this school year, as the teachers have become more familiar with its positives of having the extra help of a FISH volunteer.
About 10 volunteers serve Nelson's two elementary schools, according to Showalter.
"[FISH volunteers are] impacting children in terms of their academic skills, but also you're building them up emotionally and socially," said Sue Fulton, who acts as liaison between the FISH volunteers and guidance counselor and teachers at Tye River. "Young children love to have the attention of someone coming in because they know that person is coming for them. [They think], 'Gosh, someone is coming here for me?"
At both schools, the program pairs students and volunteers in one-on-one and group settings. Volunteers also help teachers with whatever other tasks they ask for help with.
"This year, I have had the wonderful experience of working with a FISH volunteer in my classroom. She offers targeted one-on-one attention and/or small group instruction to struggling learners on a weekly basis. Additionally, she has been willing to provide clerical support in the class while I administer assessments," said Jessica Allen, a third-grade teacher at Tye River, in an email. "This has been an amazing opportunity for both my students and I. I have been so pleased with her genuine care and hard work."
At Rockfish River, volunteers in first, third and fifth grade each have different responsibilities. Two of the volunteers work one-on-one with students needing help in reading or math, while the first-grade volunteer does "a little bit of everything," according to guidance counselor Cammie Hughes, who acts as coordinator for the FISH program at Rockfish.
The volunteers, Hughes said, help build confidence in students.
"If the volunteer's not there, [the students] miss them," Hughes said. "It's become a very good relationship [between volunteers and students and between volunteers and teachers]. Our teachers are really thankful and gracious about having the volunteers in their classroom."
Hughes added she currently has a waiting list of teachers who hope to procure the services of a FISH volunteer.
A Tye River teacher, who requested not to give her name to keep the identity of students in her class helped through the program private, said she feels fortunate to have a FISH volunteer coming into the classroom each week.
The volunteer spends about 30 minutes twice a week with a student who struggles to read, the teacher said. By listening to the student read, the volunteer is able to give valuable reading practice and feedback, as well as give the extra individual attention that many students need and meets "both emotional and academic needs simultaneously," the teacher said.
"It has been a completely positive experience. My volunteer is patient and understanding with my students, friendly, flexible and reliable. I would wholeheartedly recommend this program to others, and I'm so thankful they've come to our school."
According to Fulton, JABA is "always looking for more FISH volunteers."
No prior education experience is required of volunteers, but those interested in participating in the program must be willing to commit to at least one hour of volunteering a week. Volunteers are all screened by JABA and must complete a two-hour training course.
Photos by:  Lee Luther, Jr.