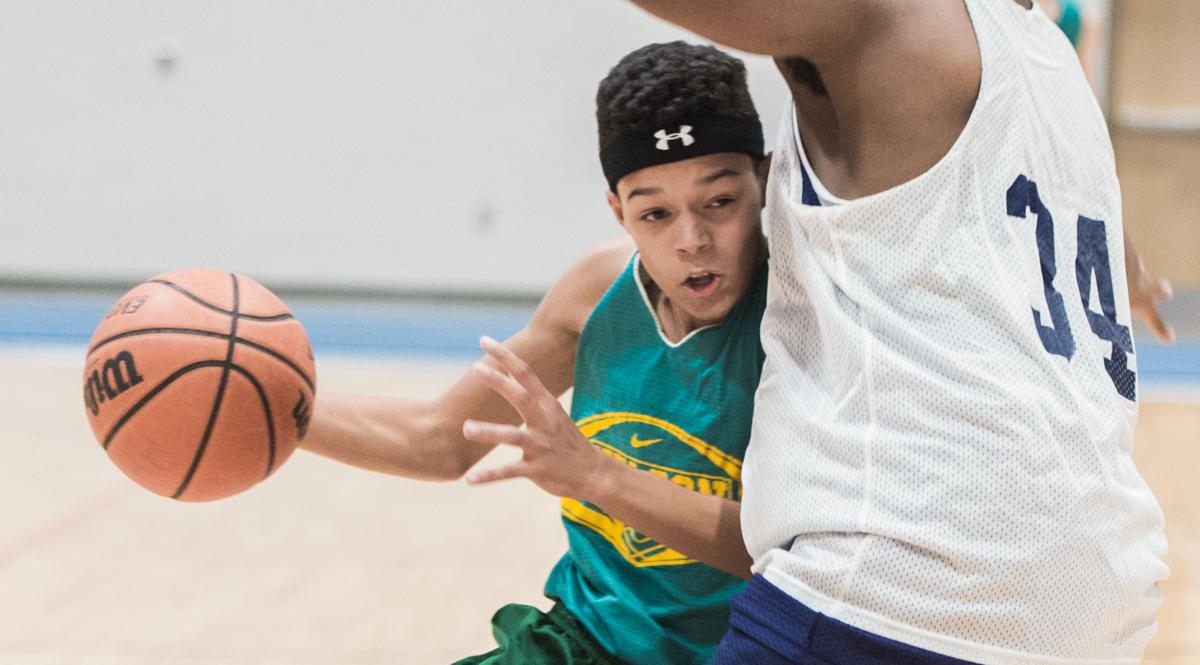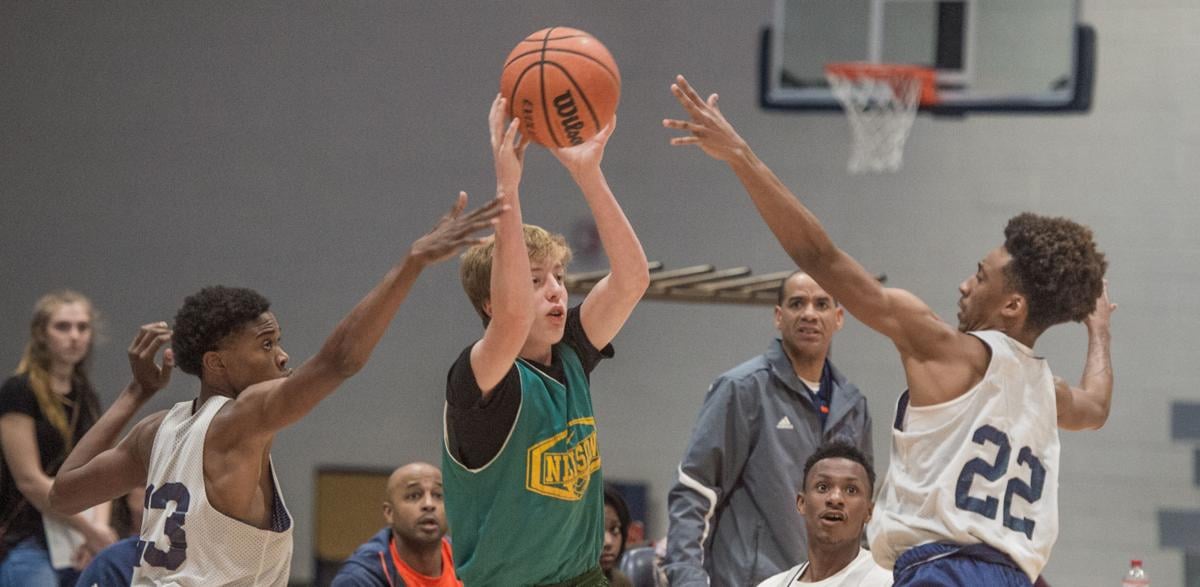 Courtesy of Nelson County Times
With about a week to go before the regular season begins, the Nelson County varsity boys basketball team, made up of an almost entirely new roster, is settling into a new routine led by a revamped coaching staff.
Despite all the change, however, recently hired head coach Brian Wilson and the Governors believe they're on the right track heading into the season.
"He's definitely a great guy," said senior Jacob Floyd, one of two captains elected by his teammates this season, of Wilson. "He's got us moving in the right direction."
Senior C.J. Poindexter, who likely will play in the post as a forward or center this season, transferred from E.C. Glass in the offseason, already has taken on a leadership role as the other captain.
"I feel like Nelson County is where I should've been," Poindexter said. "I feel like can contribute a lot more here at Nelson County than I could at Glass."
He joins a team lacking experience with only a handful of seniors, most of whom have not played for Nelson's varsity team. The Governors currently have 13 players on the roster.
Floyd and Poindexter said so far in practice, they've seen a lot effort put forth by their teammates.
"I think we've got talented guys and a good coaching staff, and I think the harder we work and the better we're going to get," Floyd said. "I think everybody works hard, and I think when everybody works hard, we're all on the same page defensively and offensively."
Additionally Wilson and the two seniors said the team is ahead of the curve when it comes to leadership and unity, aided by the overnight team-building trip the Governors took to the 4H campsite in Appomattox at the beginning of the month.
Wilson said he's done the retreat with teams in the past, but he belives this year marked the most noticeable difference in team unity overnight.
Going forward, the Governors will continue to work on implementing offenses to run against both zone and man-to-man defenses, and Poindexter said in order for them to point points on the board, they'll have to play together and eliminate "one-on-one play."
Additionally, Wilson has drilled into his team the importance of defense. The team has been working on properly running a man-to-man defense, as Wilson said that will provide the basis for the rest of their defensive plans.
Wilson said he also plans to play a zone defense from time to time, which just changes players' responsibility and "doesn't look much different" from the man-to-man.
"Our goal is to strive to be perfect on defense," he said. "We're not they're yet … but it's something we've got to work on all year. I feel comfortable with the direction we're going, and we're definitely getting there."
He hopes perfecting the defense will lead to offense in the form of well-executed fast-break opportunities.
The Governors started preseason play last Friday, with a scrimmage hosted at Heritage High School. In two modified games, the Governors took on Tunstall and Heritage, which gave Nelson a look at two different types of teams.
Heritage, Wilson said, liked to run more, while Tunstall ran liked to set up its offense in the halfcourt.
"I think that we, as a team, had steady growth," Wilson said about the Governors' performance in the scrimmages.
Nelson will open the regular season Dec. 2, when it travels to East Rockingham for its first tournament.
Photos by:  Lee Luther, Jr.