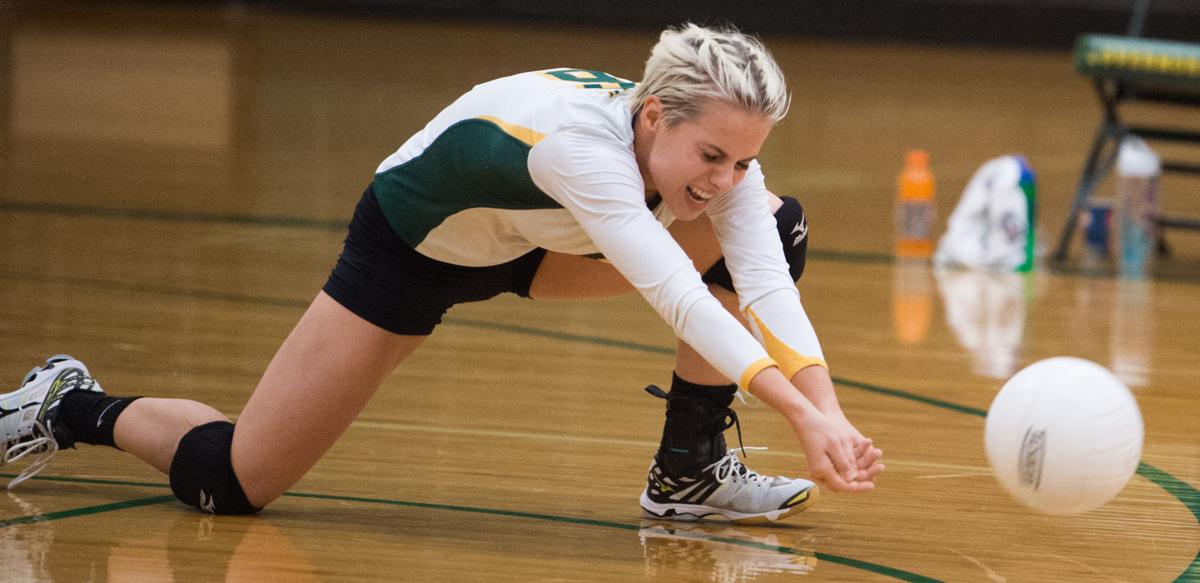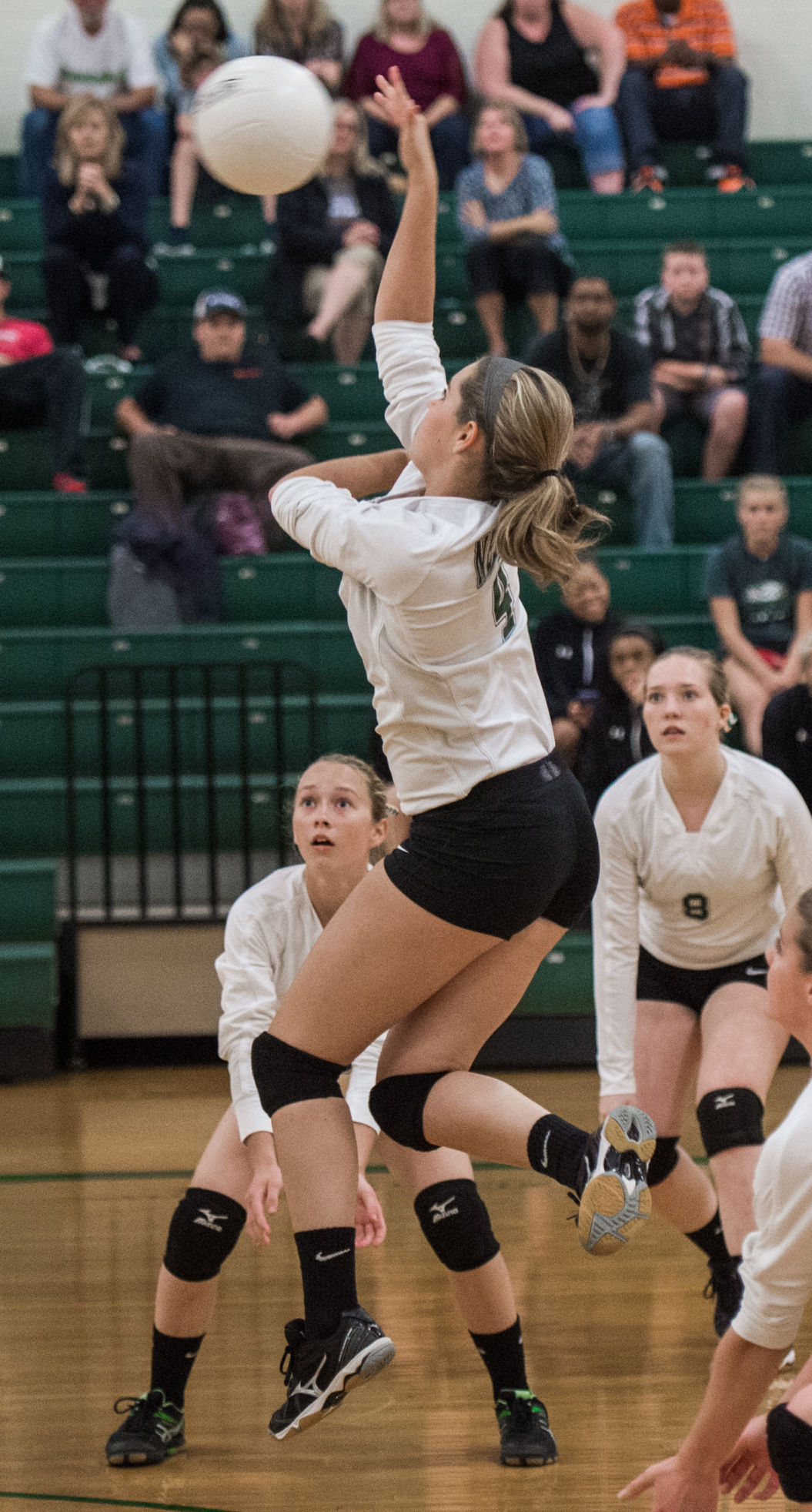 Courtesy of Nelson County Times
The Lady Govs volleyball team split its games last week that included a loss to Appomattox and a victory over Chatham.
Last Thursday, the Lady Raiders defeated Nelson in a three-game sweep, 17-25, 20-25, 18-25.
The Nelson girls are one game on the upside of .500 with the upcoming contests the determining factor on who they will play in the postseason.
"[Appomattox] was a tougher match where we competed, but made too many hitting errors to overcome the deficit. We continue to struggle at times making good decisions on our hits," said Nelson coach Vicki Crawford. "We finish the regular season next week with two home games Tuesday and Wednesday against William Campbell and then Amherst, and then away on Thursday at Gretna. We are currently 8-7, depending on the outcome of next week that will determine our seeding for the conference tournament."
Nelson stats: Treshanda Crawford, 12 digs; Raelyn McGarry 9 kills,11 digs; Sarah McGarry, 7 kills, 2 blocks; Kate Strong 10 assists; Kalley Seitz 11 assists.
Earlier last week, the Lady Govs rolled over Chatham, 3-1 (25-20, 14-25, 28-26, 25-18).
"A hard-fought battle with both teams exchanging points. We were able to fight hard enough to win," said Crawford. "Something we have worked on the whole season, closing out close games, is starting to pay off. The effort all night was good. The intensity of the match kept the fans engaged, which helped lead us to a victory."
Nelson stats: Raelyn McGarry 18 kills, 14 digs; Megan Seitz 10 kills, 9 digs; Treshanda Crawford 10 digs; Kalin McGarry 10 digs; Kate Strong 12 assists, 7 digs; Kalley Seitz 23 assists, 10 digs; Sarah McGarry 9 kills, 5 blocks.
Photos by:  Lee Luther, Jr.