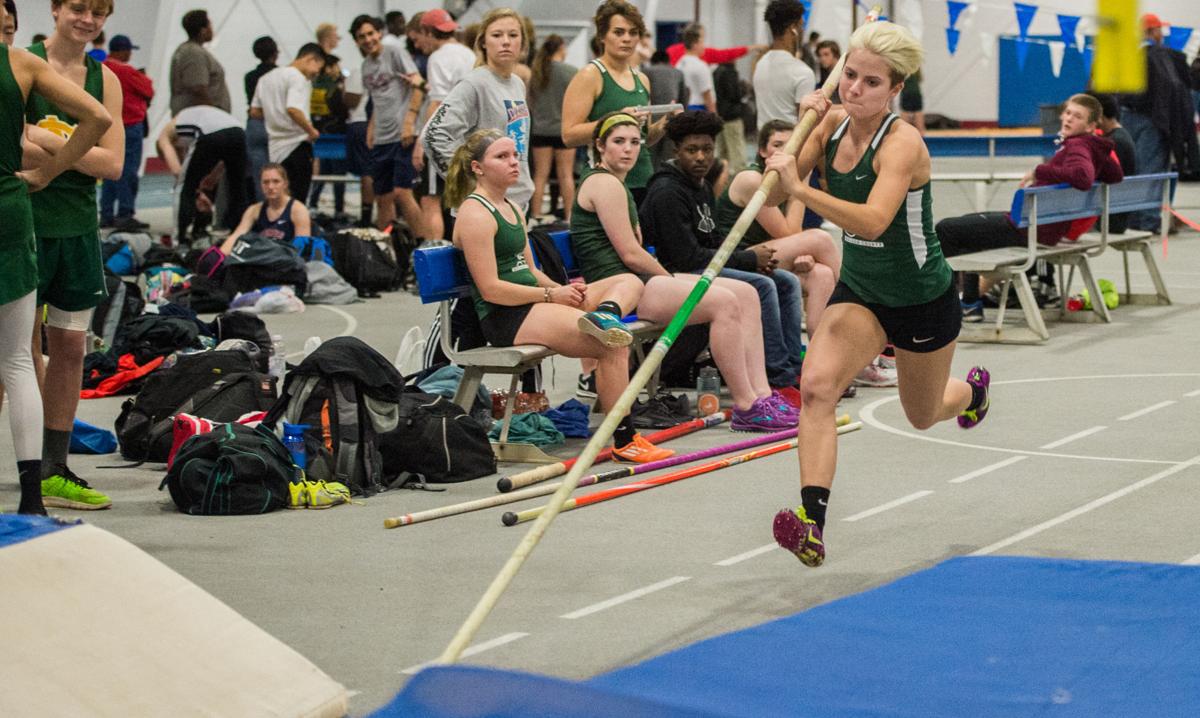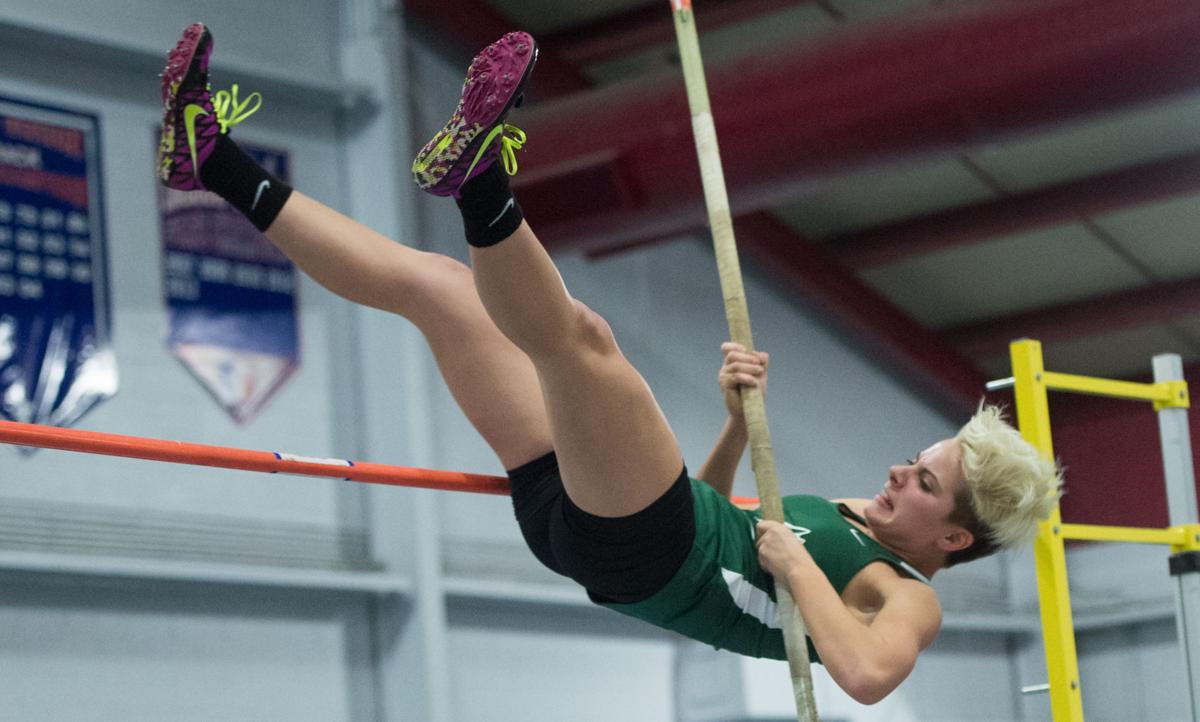 Courtesy of Nelson County Times
Nelson County High multi-sport standout Raelyn McGarry, who excels in softball, volleyball and track, has added another event to her athletic resume — pole vaulting.
"I started practicing this past summer, after the outdoor state meet, about once or twice a week," said McGarry. "I thought pole vaulting looked fun, and a coach at Woodberry Forrest always told me that I looked like a pole vaulter. That got me interested in it, and then Nelson track coach Michael Chambers told me that I was going to start vaulting after the softball season was over."
Chambers thinks he knows why McGarry has taken to this new challenge.
"She is our top sprinter on the girls' side, and that speed benefits her massively when she pole vaults. She is an extremely hard worker and she, along with our other pole vaulters, have put in the time, even under the lights of the football stadium, to improve," said Chambers. "Coming into the meet, I thought that she would perform well, but she exceeded even my expectations in winning as well as the heights that she cleared. Moving forward, I expect her to continue to improve in her form and consistency. She is a competitor, so I know as the season progresses she will continue to fight for wins in each meet that we attend."
McGarry's dad, longtime NCHS coach Scott McGarry, was a little concerned about the safety of this sport.
"Our first thought was about safety, knowing that pole vaulting can be a little more dangerous than most of her other activities, but we quickly supported her," said the elder McGarry, currently golf coach at NCHS. "I dropped her off for summer practices and would pick her back up a couple hours later with stories of limited progress. I was honestly thinking, 'Yeah, it's a little late to start trying pole vault as hard as that can be.' We didn't really have any expectations at all heading into the meet last week, other than thinking it would just be her first experience trying it for real."
McGarry is a tough competitor as well as very athletic and she put her talents together and won the recent pre-Christmas meet at Fork Union Military Academy with a vault of 8 feet.
"I could tell she was surprising herself some, too, but also really enjoying the challenge," said her proud dad. "She looked very natural in that setting — it was a fun night. I texted my wife that she cleared around 7-6, not knowing. Rae runs over and says, 'No, Dad, that was 8.' And I thought, 'shoulda known.'"
McGarry admits she is a little different when it comes to preparing for certain things in sports.
"Honestly, I'm not very good at starting with drills," said McGarry. "So the hardest part [of pole vaulting] was trying to learn the basic beginner drills, but coach Chambers realized that I was 'weird' and let me skip those and I just started vaulting."
While this was McGarry's first season pole vaulting the interest surfaced last year.
Former Nelson County track coach Kevin Walker, now NCHS athletic director, recalls how the interest began.
"Raelyn wanted to pole vault last year, but since she had a wrist injury in the spring we held off. At the state meet last June, we talked about what we could do to make the team better with the athletes we already had," said Walker. "Raelyn spoke up and said she wanted to pole vault. Coach Chambers started working with her the last week of June. She came twice a week to vault and work on another event that she will compete in later on. We have a great group of juniors that have worked very hard the last two years to have success. She has great training partners in Cooper and Crawford. Raelyn will be successful because she is very competitive and a hard worker. Coach Chambers has done a wonderful job working with them all in the pole vault."
Photos by:  Lee Luther, Jr.