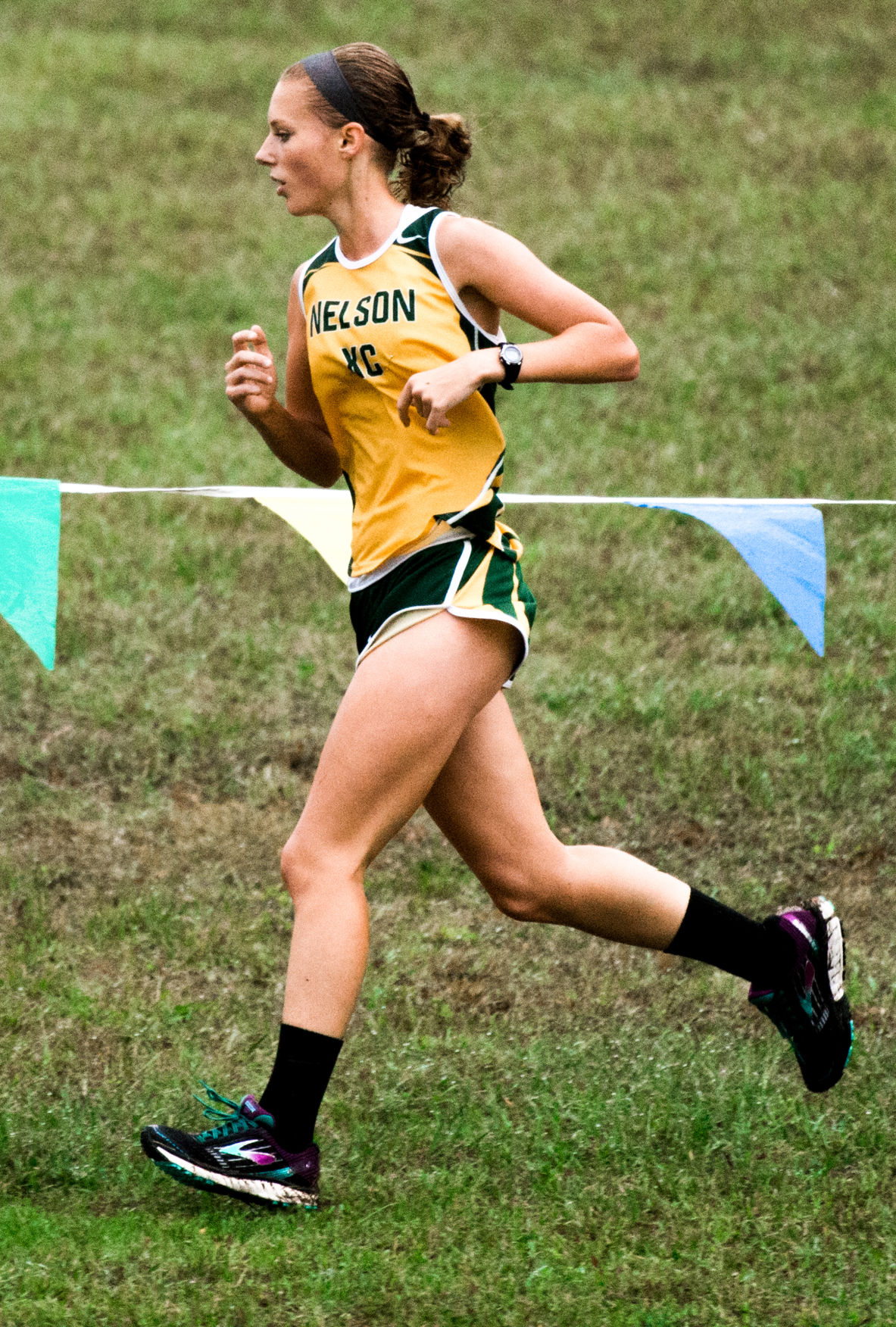 Courtesy of Nelson County Times
Nelson first-year cross country coach Jessica Shifflett shared her thoughts on how things are going for her and the team in her rookie season.
"My first season as head coach is going better than I could have imagined. The kids are developing their talent week by week, and they have met our goal of working together as a team and supporting each other. Captains Rosie Gumm and Dillon Conner are setting the benchmark for hard work, and they are providing a lot of great advice and encouragement to their younger runners.
"Our team is growing at every meet, as evidenced by the new personal records the team keeps setting, and they are building a program that will keep improving through next year as we inherit some talented runners from the Nelson Middle School cross country team. I'm grateful to be a part of this team, I'm very appreciative of all the faculty and parent support we've had, and I count myself especially lucky to continue benefiting from assistant coach Matt Jones' advice and expertise."
Once again this season Rosie Gumm is the top runner on the Nelson team as Shifflett breaks down her top athlete.
"Rosie is still our top-ranking runner, currently standing at sixth in our conference, 20th in our region, and 29th in VHSL 2A. However, I feel confident she has more speed in her, and she could easily be a top-five finisher at conference, if not better. She has tremendous natural talent that she cultivates at every practice. She eats, sleeps, and breathes her sports, but as she has grown in her role as captain, she has also learned to facilitate that determination and work ethic in her younger teammates. She's fine-tuning her performance to get ready for our postseason and I anticipate great results from this talented athlete."
The boys are doing well and improving at each meet and at the meet in Altavista the entire squad set personal-best times.
"Our team also has several boys who are rapidly setting PRs that could place them in our postseason next year, if not this year. T.J. Oram recently broke a 20-minute 5K after joining the team several weeks late into the season, and Luis Ortiz and Ian Strong are also close to the 20-minute threshold, Shifflett said. "As these young men continue to grow and improve, they could prove to be contenders in postseason races."
DOGWOOD DISTRICT MEET
At ALTAVISTA, Wednesday 10/12/16
 Rosie Gumm - 22:49
Chloe Hellerman- 24:38
Victoria Saunders - 26:00
Colleen Kassay - 29:54
Ciarra Newman - 40:55
Rosie and Chloe both finished in the top 10.
Nelson boys
T.J. Oram - 19:58
Luis Ortiz - 20:18
Ian Strong - 20:23
David John McGrath - 21:20
Ethan Bennett - 22:14
James Helms - 22:19
Dillon Conner - 23:10
Taliesin Zawhorodny - 23:44
ALBEMARLE INVITATIONAL
Saturday 10/8/16
Rosie Gumm - 21:44 (top-ranked team member - 84 out of 233 runners in girls' varsity race)
Chloe Hellerman - 24:54
Victoria Saunders - 26:55
Colleen Kassay - 29:27
Nelson boys
T.J. Oram - 20:54
James Helms - 23:01
Dillon Conner - 24:08
Photo by:  Lee Luther, Jr.