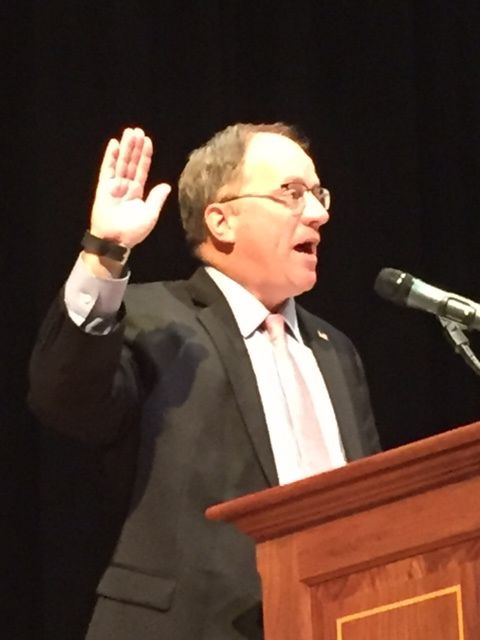 Courtesy of Nelson County Times
United States Attorney John P. Fishwick Jr. spoke to Nelson County High School students last week about the office's first Student Pledge Against Gun Violence.
PVCC to host information session at library.
Piedmont Virginia Community College will host "Getting Started" information session at the Nelson Memorial Library on Nov. 14.
The session, from 6 to 7 p.m., is free and open to the public. No advance registration is required.
Information sessions are presented by PVCC Outreach Manager Denise McClanahan and will provide an introduction to PVCC's degree and certificate programs, as well as information about placement tests, student services and other resources to help students get started at PVCC.