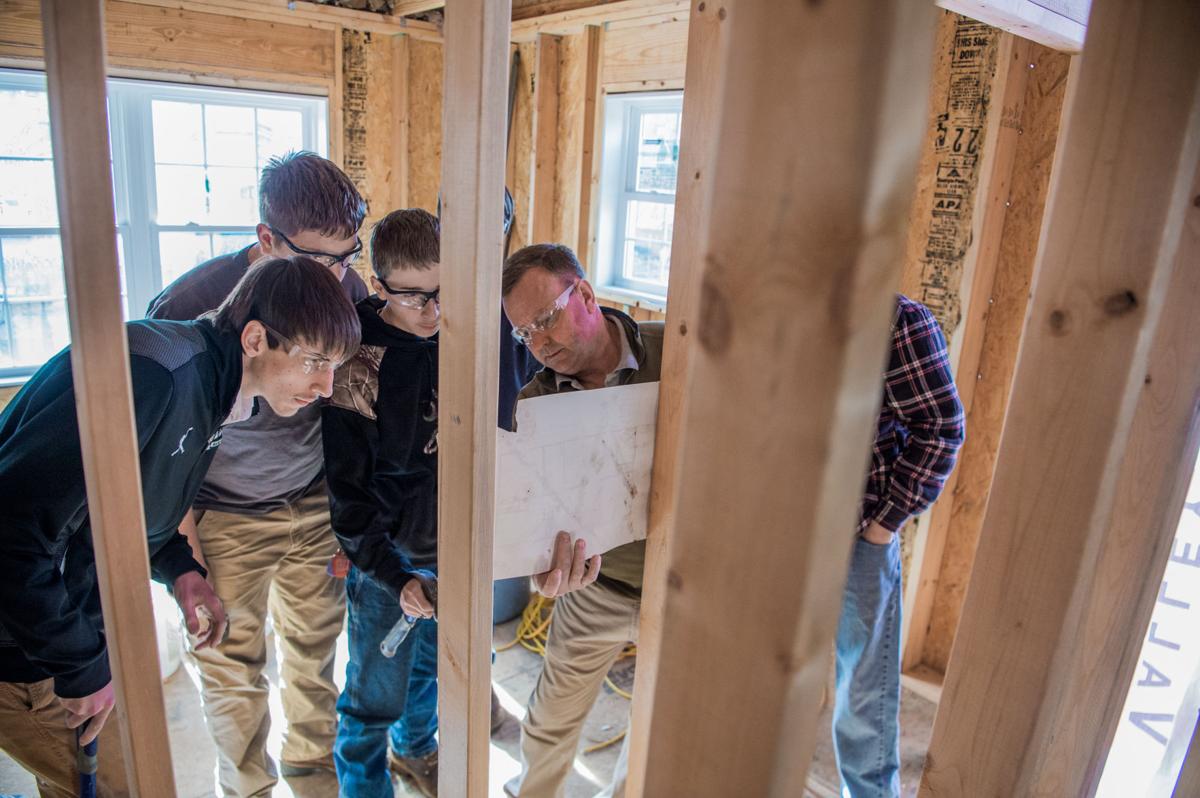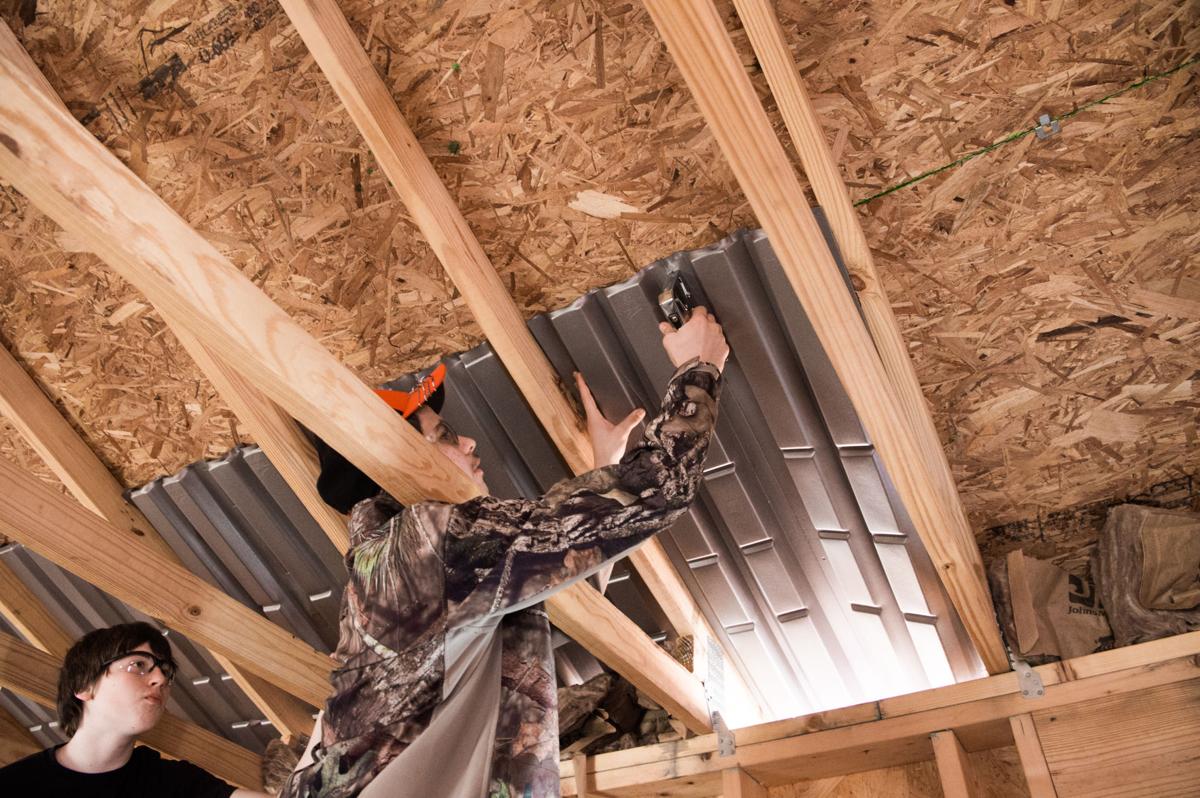 Courtesy of Nelson County Times
For more than 20 years, students at Nelson County High School have not only learned new skills through career and technical education classes, but also have used those abilities to help members of the community.
This year marks the 24th time students in NCHS' building trades classes have built a house for Habitat for Humanity.
Over the course of an entire year, students in Paul Connell's building trades classes helped build a house for Nelson County Habitat for Humanity from the ground up.
The project includes everything from the floor system to the shingles on the roof and walls and roughed in plumbing and electrical in the interior.
Through the Habitat house project, Connell said students in his classes learn skills that translate to real-world jobs.
Connell said throughout the project, he hopes to help them learn tangible skills like cutting boards, building walls and installing insulation, but other skills like teamwork are just as important.
"I feel like they need to work together, because when the leave here and they get in the workforce, if they're singled out, they're going to stay singled out," he said, "but if they're used to working with a group of people, they'll fit right in somewhere."
As the house takes shape, Connell said students each work on different aspects of the project to ensure they have a wide variety of skills. For example, some students measure and cut boards while others nail together walls.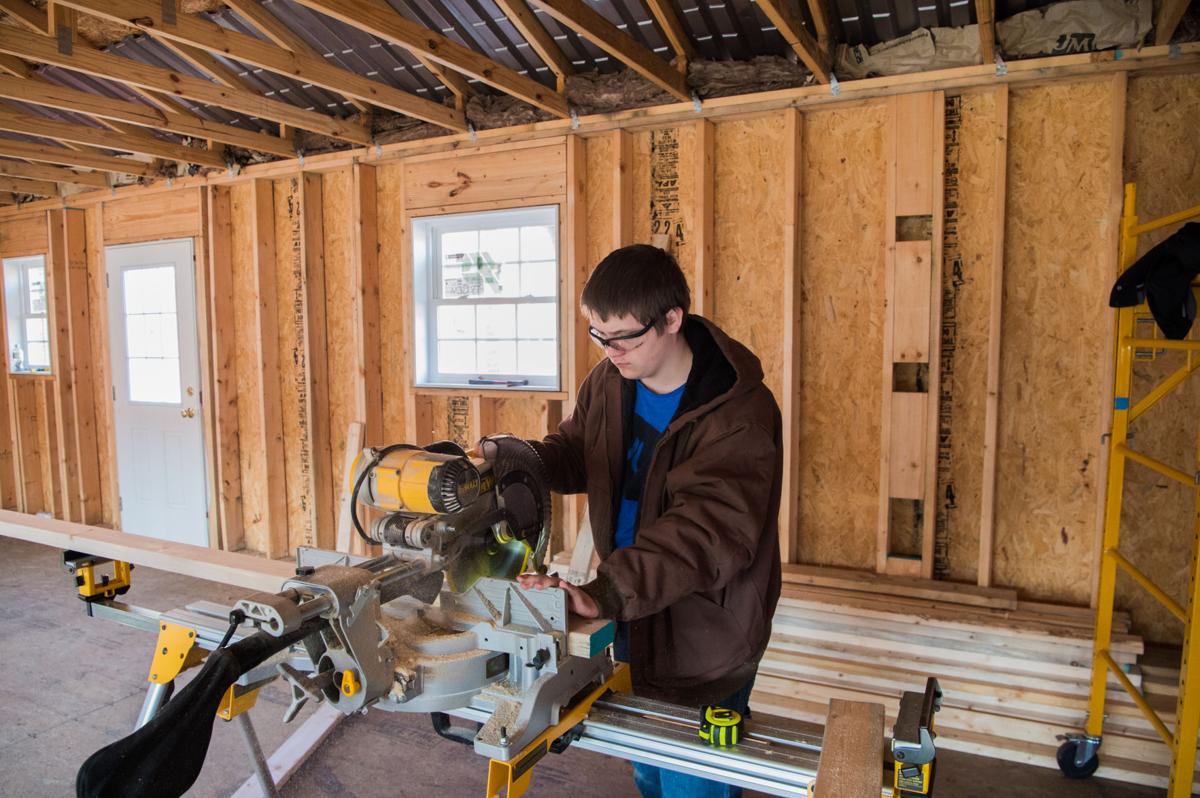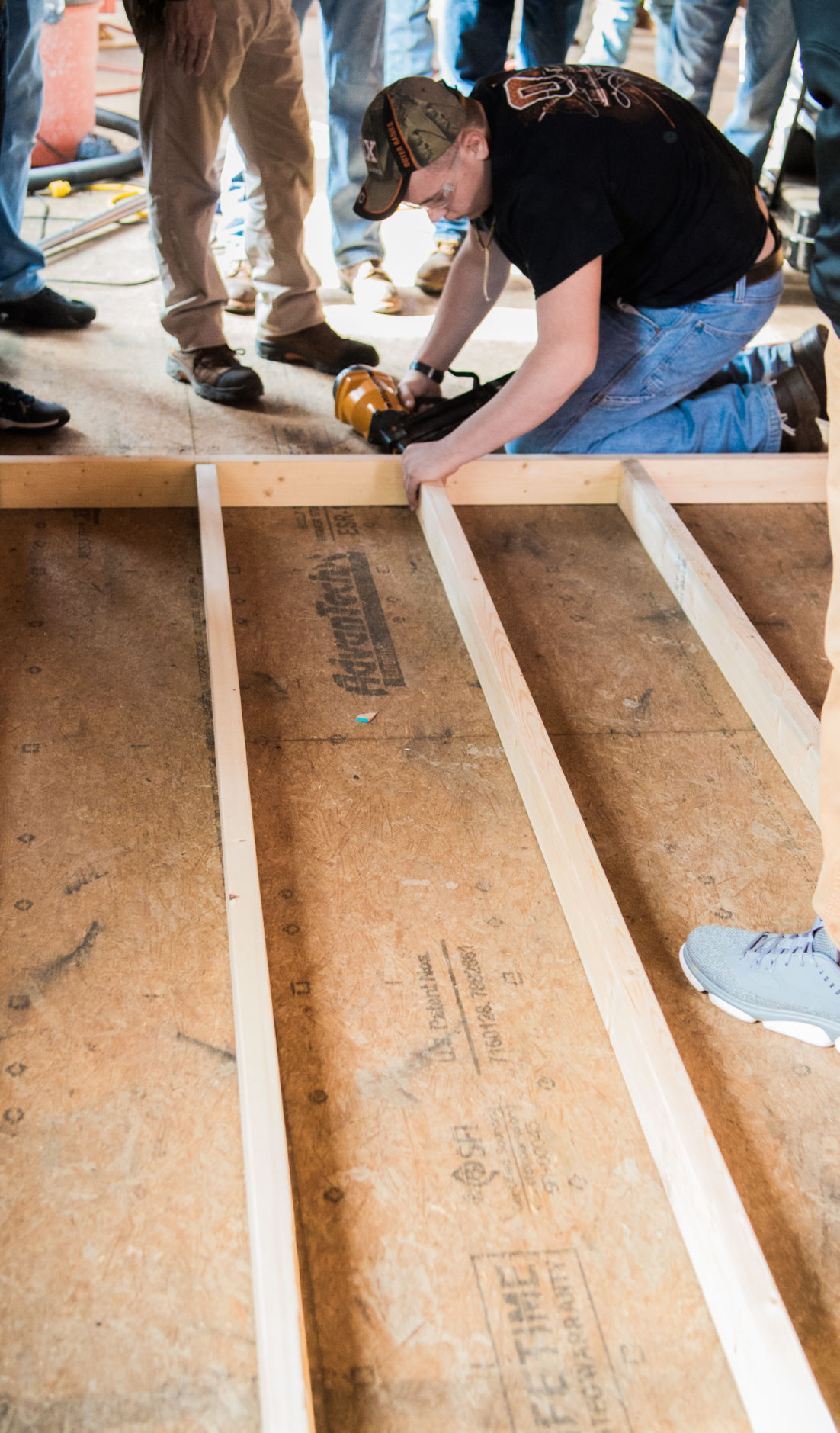 "Some of them take total ownership of it," Connell said.
Sophomore John DeBilzan said through the wood tech class and his experience building the house, he feels like he's gained skills that could help him get a good job after high school.
"I took this class this year because I had a really good time in wood tech last year," John said. "Mr. Connell's a pretty good teacher, and he helps you with the stuff you want to do. I wanted to work on the house so I can get a construction job after high school."
During the first semester, the students also get to complete one of their favorite parts of the house, the roof. Connell said after the students learn about shingling, students compete to see who can lay shingles properly the fastest on different areas of the roof.
"They take pride in that stuff," Connell said.
Connell explained in his experience, the other point in the process students most look forward to is getting the project off the ground.
"They like getting started," Connell said. "It's exciting to get started."
Even though he has to "keep on top of" the progress on the house, Connell said he's learned how to oversee as many as 20 students in each of the two classes. Most days, he said, the students split up to finish projects in the shop or outside in the house.
Because students in the building trades I class have completed the introductory wood tech class — and students in the building trades II class have completed the prerequisite building trades I class — Connell is able to trust them with all the tools necessary to build the house.
"You need to turn them loose, but it's like a slow release," Connell said. "You start out and you're doing everything for them and they're right there with you. And then you slowly release them into them doing it all and you stand back and watch."
Pointing out a shoddily made birdhouse created by a wood tech student at the time, Connell said in his four years at Nelson, he's seen "a big difference" in students as they work through each of the three classes.
Now, Connell said, the student who created the uneven birdhouse can build "the prettiest things you've ever seen." He added he's determined over the years how to connect with students who have different learning styles so that they can get the most out of his classes.
"Some of them it takes two or three years to get, some of them get it right of the bat, some of them you cannot teach them that in the classroom, they have to get out there and do it," Connell said. "You have to teach different kids differently. You can't teach them all the same, and I had to learn that."
In addition to the Habitat for Humanity house, students in the building trades classes also learn about heating ventilation and air-conditioning systems and electrical work and fulfill orders from members of the community for items such as picnic tables, Adirondack chairs and even sheds. They build the projects for the cost of materials plus a small donation that goes back into the building trades program.
Connell also holds a birdhouse building contest in his wood tech class, during which students split into groups, draw plans and build the houses. The house are later judged by students in the building trades classes, and the top three get monetary prizes furnished by Connell.
Connell said he believes his students enjoy learning new things throughout each semester and that he and his students have a symbiotic relationship.
"I have a really, really good group of students," Connell said. "… Nelson County has got first-class students if you ask me."
Mason Spence, a junior, said he originally took the wood tech and building trades I classes because he wanted to learn how to build a chicken coop, but he's come to appreciate many aspects of construction, including the importance of safety and how to use different tools. He added "it feels good" to be able to build a house for someone who needs it.
"It's a feeling I'll never forget," Mason said.
Connell said by the end of his courses he hopes the students learn a number of different skills and understand "you don't have to go into just driving nails; there are a lot of different areas you can go into."
He added his job is about much more than having students complete a curriculum or earn grades.
"It's helping kids," Connell said. "… Hopefully kids that leave here will get a good job; if I can see that, that'll make it for me."
Photos by:  Lee Luther, Jr.