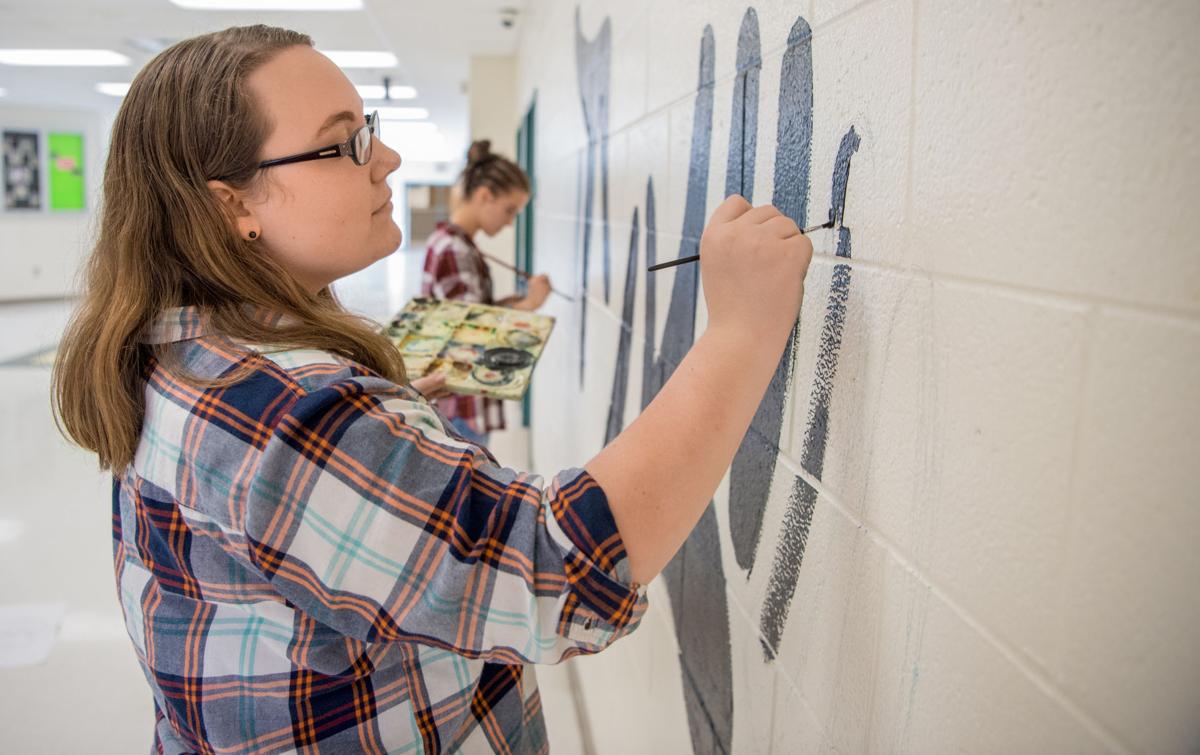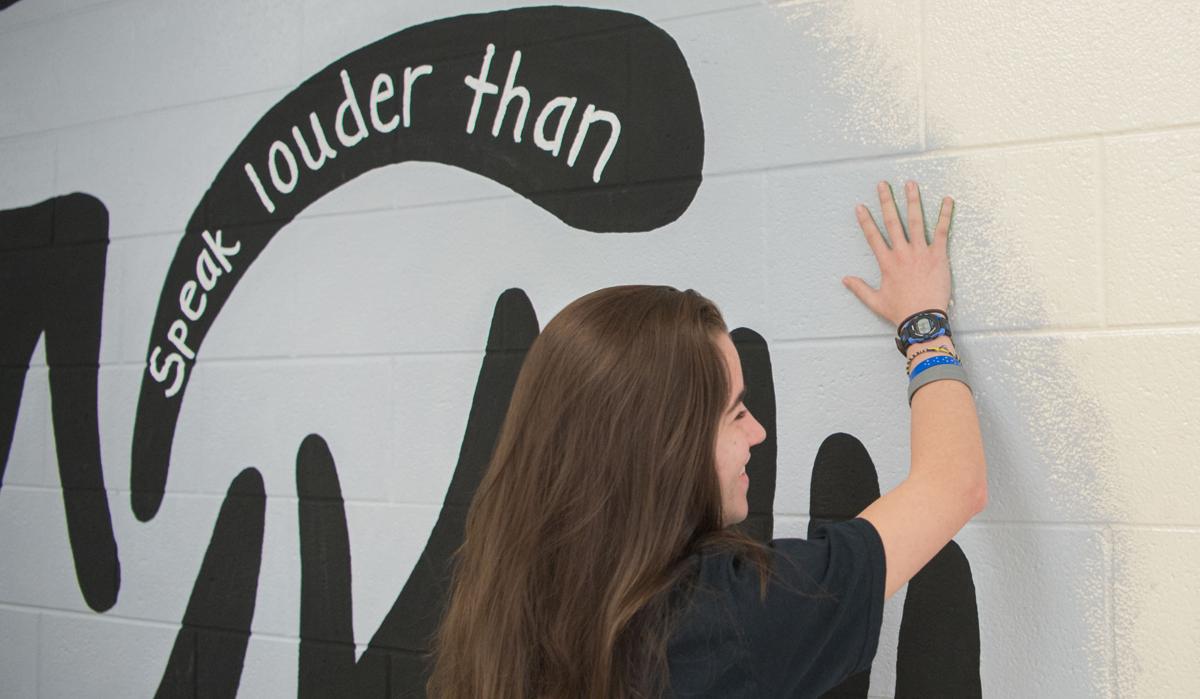 Courtesy of Nelson County Times
Just inside the entrance at Nelson County High School, a wall in the front hallway grabs the attention of students, staff and visitors. No longer painted in only the off-white that blends in with the rest of the school, the wall has a new centerpiece.
Directly across from the main office, a gray and black mural proclaims the commitment from NCHS students to work to curb the problem of bullying every day.
"I felt that the students needed a daily reminder," Principal Janell Stinnett said.
The mural contains two oversized hands on a gray background with words contained in an anti-bullying pledge.
"As a Nelson County Governor, my positive actions will speak louder than all of my words."
The pledge was adapted from the motto of the Silent Strength program, which was presented by Doug Reavis to students at both Nelson Middle School and NCHS last month. In the program, which has been shared with youth across the nation since 2012, Reavis emphasizes the importance of kindness.
According to Stinnett, about 200 of the school's approximately 600 students have taken the anti-bullying pledge, and more hope to do so in the coming days.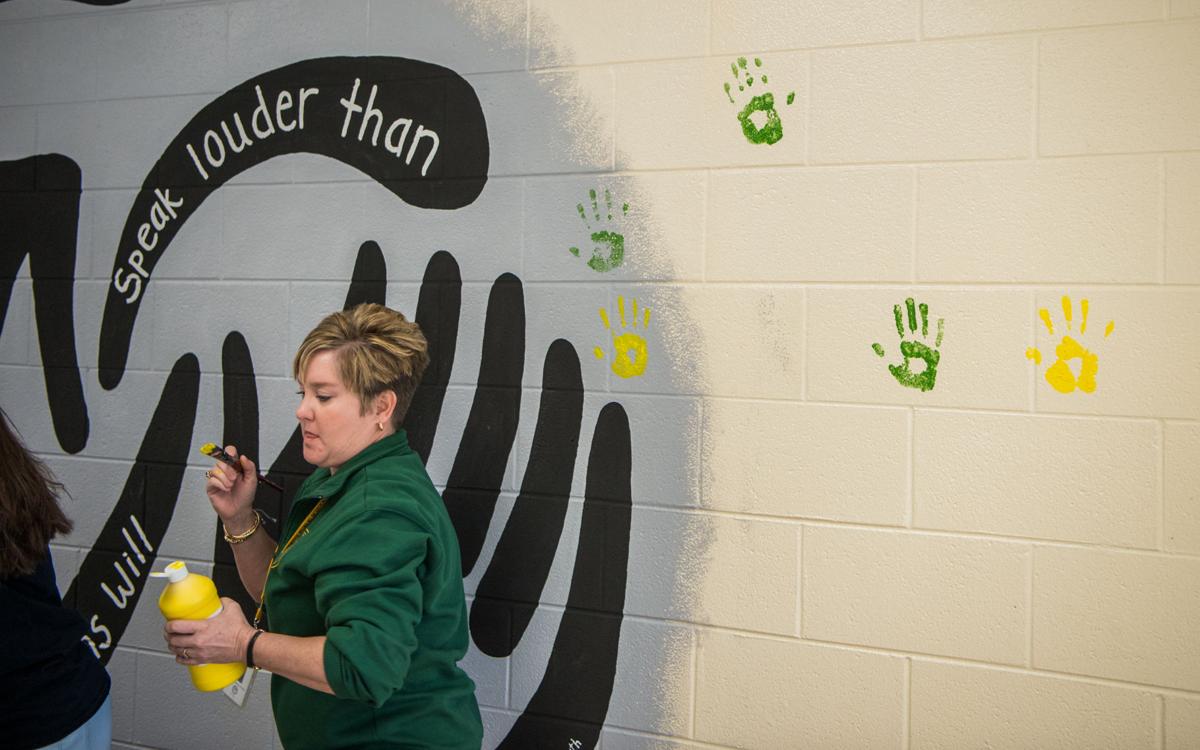 The idea for the mural came about a couple months ago, Stinnett said. She and art teacher Kristina Smith worked together to put the concept on paper, and art students Nicole Pouliot, a senior, and Olivia Cornett, a sophomore, painted the wall's new centerpiece.
Stinnett said the mural is a lasting picture of the progress toward ending bullying made during October, which is celebrated as National Bullying Prevention Month.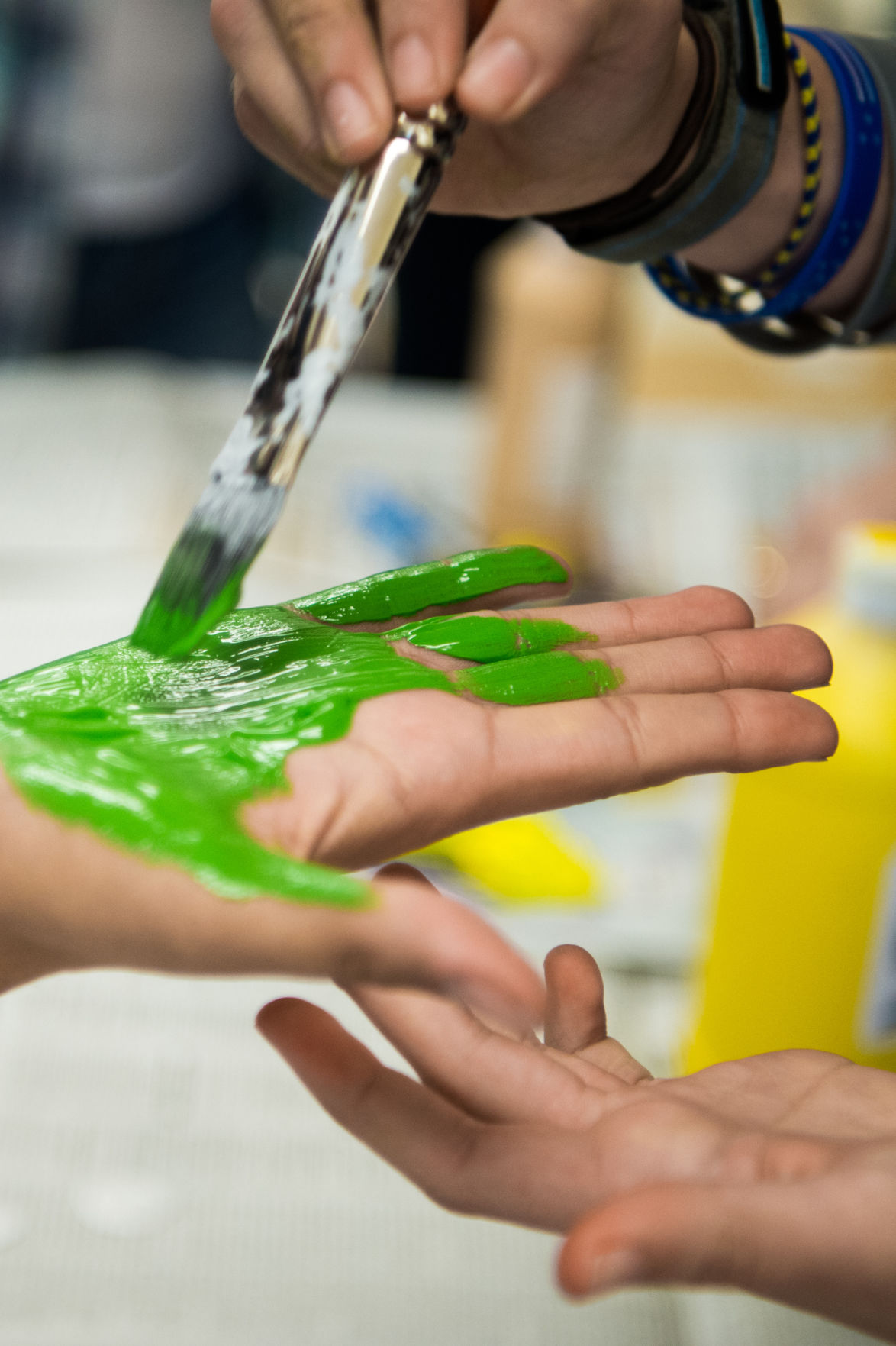 Students at the high school completed several surveys throughout the month, including one about whether bullying is an issue at the school. Stinnett explained the survey yielded mixed results, but the school's goal throughout the month was to raise awareness about the problem of bullying.
Ensuing surveys asked whether students would want to take an anti-bullying pledge and what such a pledge might say. Students ultimately voted on one pledge they wished to take.
According to Stinnett, though the mural has been complete only a few days, she's already heard several encouraging comments.
Stinnett said students have remarked about the mural being a "great idea" and have said it can make "a positive impact."
"A lot of people are taking notice," she said.
Photos by:  Lee Luther, Jr.