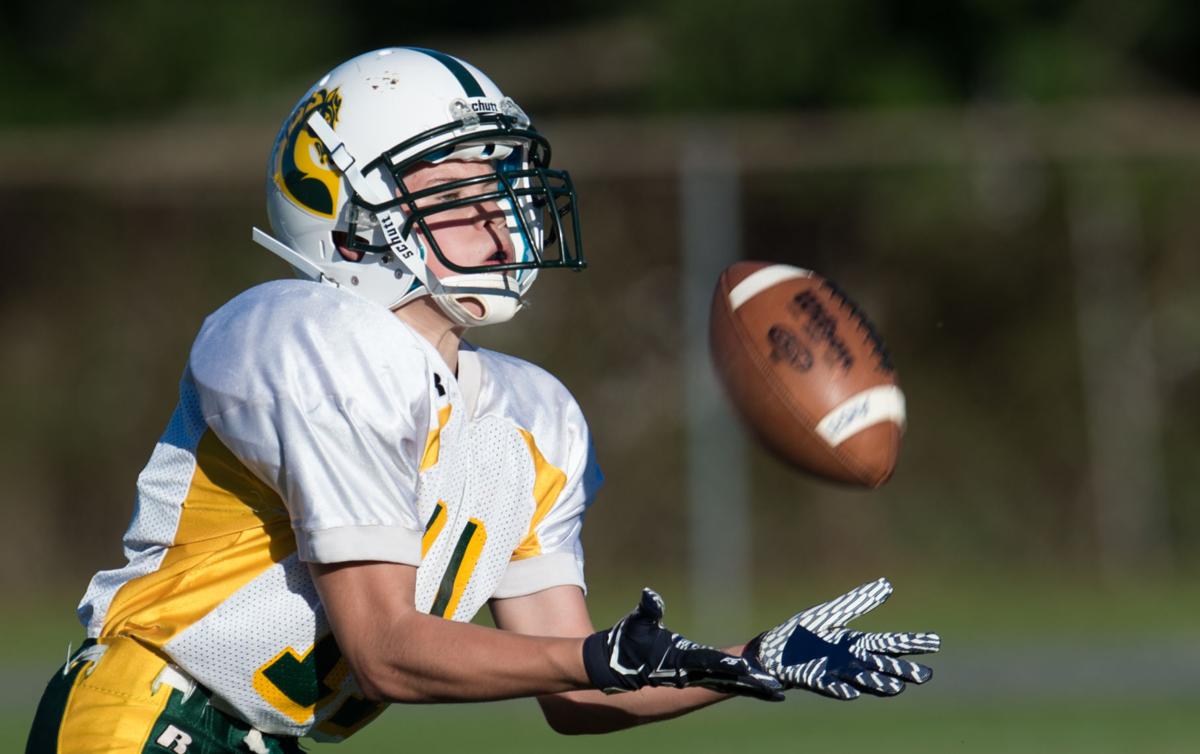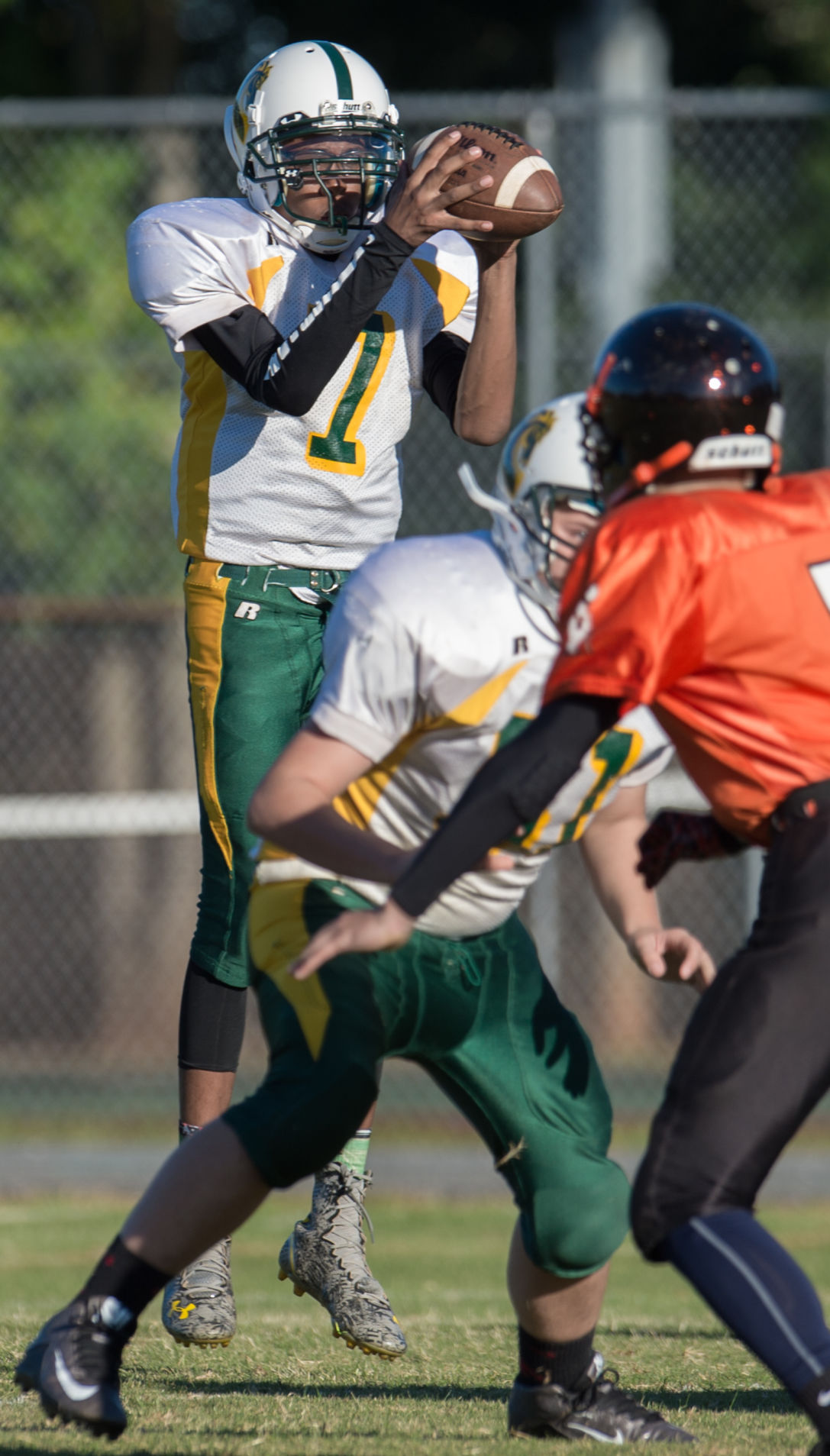 Courtesy of Nelson County Times
The Nelson Mustangs middle school football team, in its second year, is off to an 0-4 start but head coach Randy Berkey has looked beyond the defeats for several positives.
"Although the record does not show it, there has been some positives. We are learning the basic fundamentals of football. I believe blocking and tackling are the two essentials to successfully play football," said Berkey. "We are learning to do that. However, we need to consistently do that every play of every game. Once the kids believe that, then I think we can elevate to the next level. Football is a process and the more you do it the better you will become."
Berkey breaks down some of his team's highlights, along with his comments.
"Some of the players that are having a positive impact for the team are Matt Deyarmitt. Matt runs very hard on offense and is playing one of the inside linebacker positions," said Berkey. "Aveon Tabb is also carrying the ball and has had several nice runs. Aveon is playing outside linebacker on defense. Colt Mauer has really showed much athleticism. He had a score against LCA and has had two interceptions playing safety. George Brown and Logan Campbell have both taken snaps at the QB position and receiver. Other receivers include Destiny Waters, Jamelle Rose, Coby Gray, Elijah Gibson, Robert Morris, Kevin Dillard and Marion Brown."
The Mustang offensive line is made up of Hunter Ponton, Leroy Harper, Kyle Leister, Bryson Ramsey, Koby Mays, Carson Plourde, Jaren Purvis and Thomas Gerald.
Berkey has not lost sight of the goals he has set for his team.
"My goal as head coach this year is for the players to acquire some basic football fundamentals that they can take with them to the next level," said Berkey. "If we can keep that enthusiasm going to the next level and the kids keep improving, then we did something right."
Photos by:  Lee Luther, Jr.