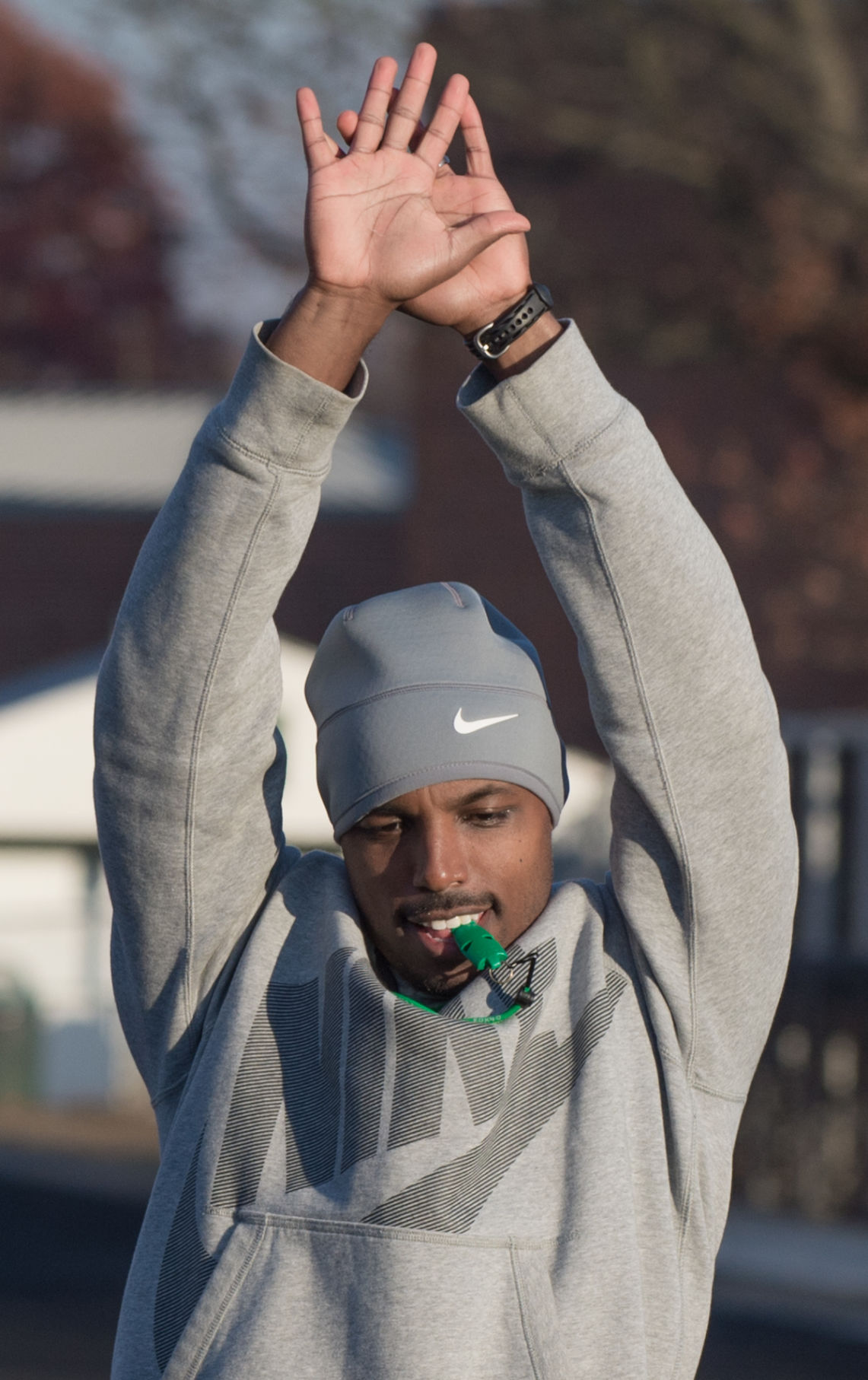 Courtesy of Nelson County Times
After serving under former Nelson County High School indoor track coach Kevin Walker as an assistant the last four years, Michael Chambers has taken the head coach position.
Chambers also ran track at Appomattox County High School under Walker, who this past spring was promoted to NCHS athletic director.
"Coach Walker has set a great precedent for the indoor and outdoor track teams at Nelson County. I am focused on making this a seamless transition," said Chambers."The goal of this program has always been to compete for conference, regional and state Championships, whether it be certain individuals, or in team points. I intend for that to remain the goal as I assume head coaching responsibilities."
Chambers said Walker was a great mentor to him on and off the track.
Since Chambers has been working close with the Nelson competitors for four years, he knows his athletes very well.
"On the girls' side we have a deep team returning," said Chambers in breaking down both squads. "Among those are Nicole Pouliot, who will be looking to build off of her third place finish in high jump at the AA State Meet last outdoor season. In the pole vault, Madelyn Cooper is coming off a fourth place finish in last year's AA State meet and Rosie Gumm, who will be looking to continue the success that she had this cross country season, where she was our only representative at the state meet."
The boys' team will be fresh to the indoor circuit.
"Our guys' team will feature many new faces, including some much needed youth," said Chambers. "Joshua Haywood will assume the role of the leader of our guys' team as the most tenured and decorated athlete. He will be trying to capture a conference championship in the 500-meter run, where he is the top seed returning from last year."
Walker said Chambers will do a wonderful job taking over the team.
"He knows the running and lifting program very well," said Walker. "We have worked very hard over the last seven years to build the program here at Nelson. The goals for the team will not change, they will continue to work hard achieve their individual and team goals. We have always held our athletes to high standards and that will continue. He has a great relationship with the kids and they respect him."
Girls roster
Erin Adock
Madelyn Cooper
Selena Flores
Grace Garvey
Sabina Gentry
Mikaela Georgiou
Rosie Gumm
Ceildh MacRae
Raelyn McGarry
Mhairi MacRae
Ciarra Newman
Alyssa Orme
Nicole Pouliot
Samantha Tibbs
Victoria Vanhout
Adrieanna Vest
Zoe Wood
Boys roster
Ethan Bennett
Tucker Bruguiere
William Cope
Dillon Conner
Devonte Ellis-Rose
Saeed Gentry
Will Harvey
Josh Haywood
James Helms
Eddie Lopez
Carlos Martin
Luis Ortiz
Julian Purvis
Aaron Rich
Joseph Shannon
John Shifflett
Cameron Vaughan
Blake Wheaton
Photos by:  Lee Luther, Jr.