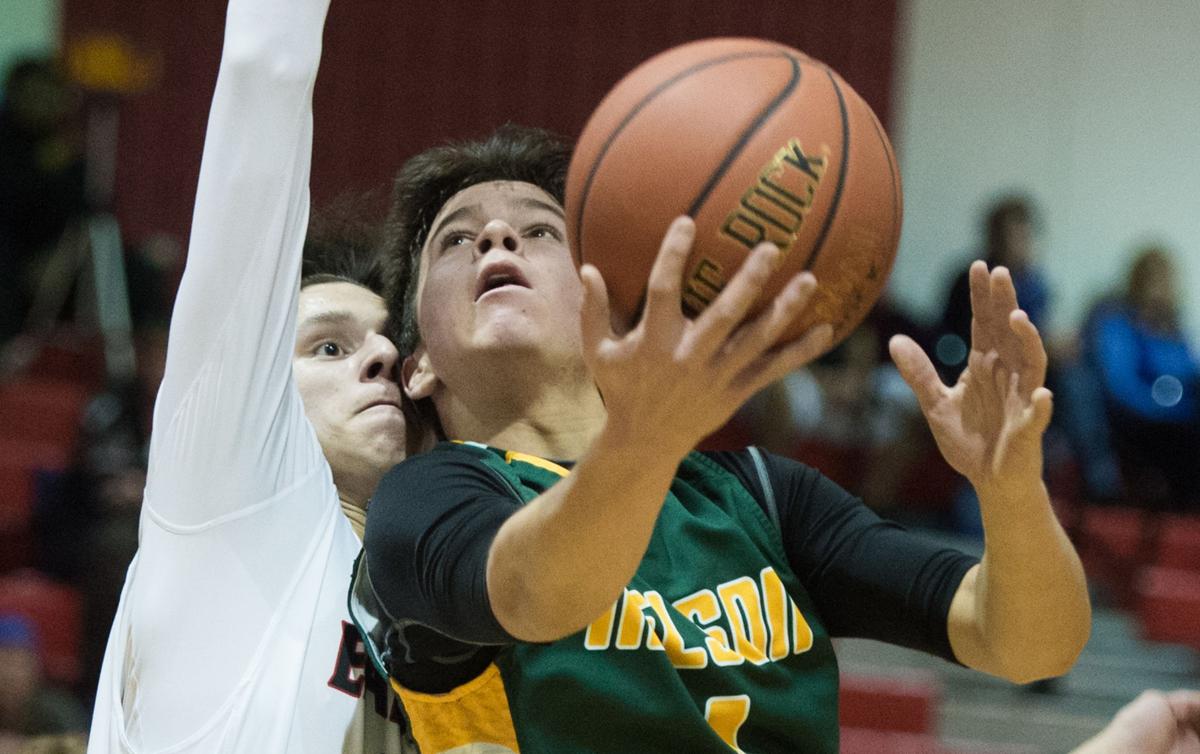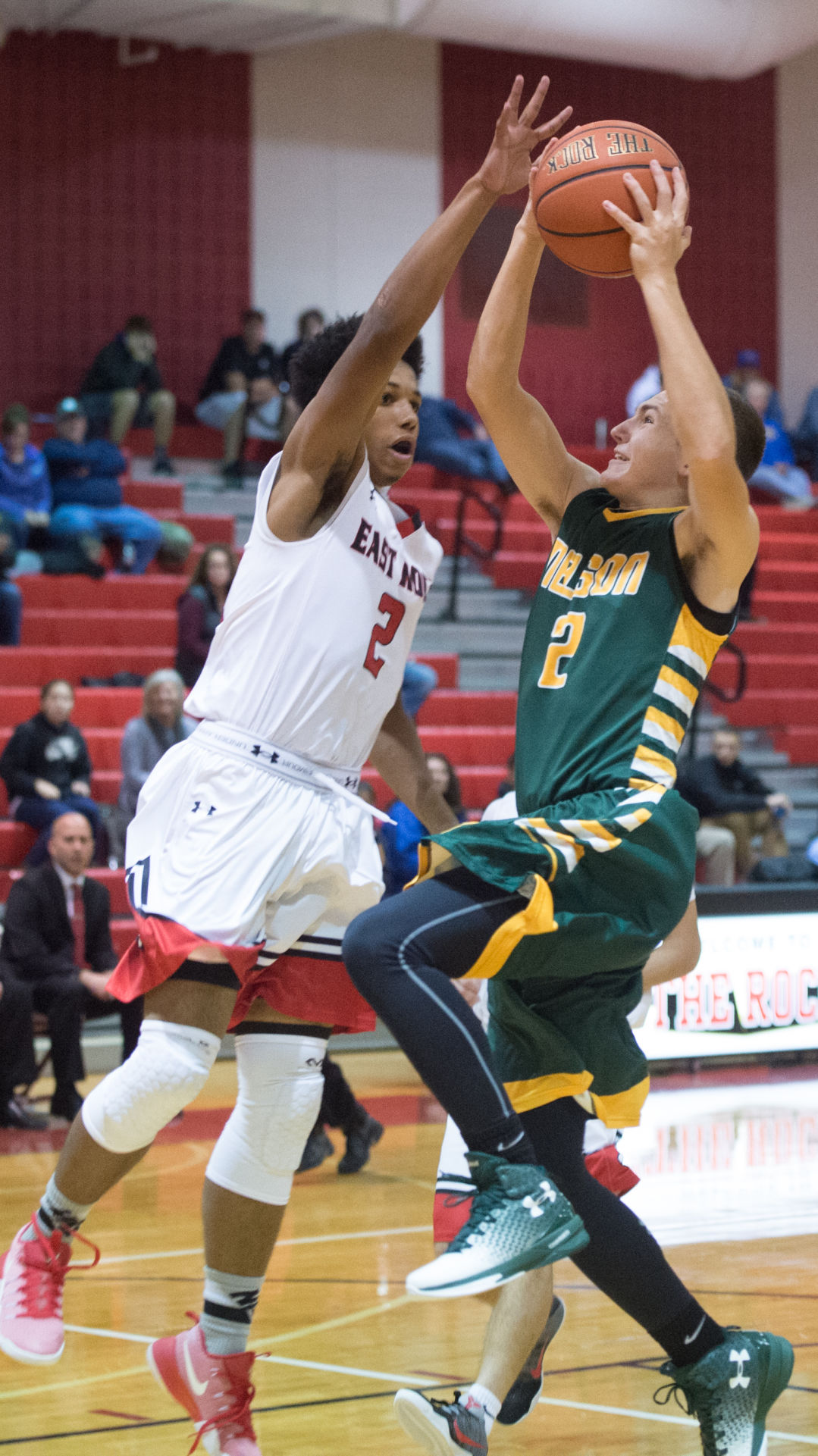 Courtesy of Nelson County Times
The Nelson varsity boys basketball team got off to a rocky start in its first two games of the season, suffering a 68-15 defeat at the hands of East Rockingham last Friday night and a 72-45 loss to Page County on Saturday.
Despite getting some stops to start the game, the Governors couldn't contain East Rockingham and weren't able to break into the scoring column very often.
"We started the game playing well on defense, which is where we wanted to focus, but we couldn't capitalize on opportunities," coach Brian Wilson said.
Wilson explained his team couldn't find away to put the ball in the basket throughout the game, missing multiple layups and easy shots.
He said in practice a couple days before, at least one drill that focuses on finishing at the basket through defenders or while being chased by defenders wasn't as effective as it should have been.
As the game progressed, East Rockingham got hot, and the Governors allowed "way too many" shots in the paint, Wilson said. East Rockingham shot 51 percent from the field for the game.
"I think we fell apart and became individuals, and not a team," Wilson said.
In the second game, Wilson said there were definite signs of improvements. The Governors ran their offense better but still couldn't finish as effectively as they hoped they would.
"I'm stumped; they're stumped," Wilson said of his team's reaction to the continued shooting problems. "We just couldn't finish."
Page shot 45 percent from three-point range, knocking down nine threes.
Nelson still is "trying to figure out how to play defense the way we need to play defense," as well, Wilson said.
Wilson explained Houston Carter showed major signs of improvement, saying he played 10 times better Saturday than he did Friday, and the Governors were bolstered by Garrett Critzer's 12-point, three-rebound night.
As the season goes on, Wilson said he believes "there's no such thing as a problem; there's only opportunities."
He added with such a young team — the Governors have only four seniors on their 13-player roster — there will be plenty of opportunities, and Wilson believes they'll continue to improve each week as they get more experience playing in games.
Nelson will host Rappahannock County at 7 p.m. this Wednesday before traveling Friday to Dan River for a 7 p.m. contest.
Photos by:  Lee Luther, Jr.