Packing for the Japanese Exchange Trip
Flying
We are schedule to fly on a Boeing 787 from San Francisco to Osaka, Japan.  

Considerations:
- It can get cold on the aircraft- Wear comfortable, appropriate (no flannel pj bottoms) layers.
- It is a longggggg flight - Bring books, music, games, etc.  Bring extra batteries or battery packs.
- You will be fed, but snacks are suggested.
- You are allowed one personal item and one carry on.  A backpack is handy as the carry on.  No rolling bags, please.
- Check below for TSA guidelines as to what you can carry on.
- The airline will provide a small pillow and lightweight blanket on the long flights.
Bags :
Japanese homes are generally very small. While, there will probably not be much room for you 
to store your things. You will have to handle your bags up and down long flights of stairs.  Pack lightly! You will be able to wash your clothes at your home stay and remember, you will wear uniforms during most of your time at Takayama.


Plan on taking one small or medium bag and a backpack/carry on and purse or handbag.
Note :
Check our airline (
United
). Restrictions change! Weight guidelines are strictly enforced by the airline. Penalties are assessed. Typically for oversees flights you are allowed a maximum of two, 50 pound bags, one carryon (backpacks work well) and a purse (BUT!! because of space limitations on the bus and at your homestay you may only check one bag). Remember, travel LIGHT. You will have gifts to take and gifts and souvenirs to bring home. Bring one medium to small suitcase and a backpack. Pack an extra bag if you think you will bring more home. 
TSA: Transportation Service Administration
Please visit the TSA sight and read traveling guidelines.
3-1-1 for carry-ons
 = 3.4 ounce (100ml) bottle or less (by volume) ; 1 quart-sized, clear, plastic, zip-top bag; 1 bag per passenger placed in screening bin. One-quart bag per person limits the total liquid volume each traveler can bring. 3.4 ounce (100ml) container size is a security measure.
Bottom line:
You may take one suitcase, one carry on, and a purse/personal item. We will be traveling from Kyoto to Kansai Airport via a small chartered bus.  You need to be able to handle your luggage yourself. Keep it to one bag. Typically there are luggage carts in the airports to help when moving through customs. You may not bring any fresh produce into or out of Japan.  Put an extra shirt, jacket/sweatshirt, ALL MEDICATIONS, reading material, etc. in you carryon.  It gets cold on the airplane (and it is a very longgggggggggg flight)!
Clothing and Hair:
It will be the beginning of summer in Takayama in June. At about 6000 feet, in the evenings this mountain area may be cool enough for a sweater or a light jacket. It rains! There is little air conditioning. The days can be hot and very humid. Please note that Japan, in general, is very conservative in dress and more formal than in the US. Takayama is a small rural town and even more conservative that the large cities of Japan. Girls, please be aware that bare midriffs and low-cut tops are inappropriate. While at school, hair is to be pulled back and off of the collar and no jewelry. Shorts, even dress shorts, are not appropriate for sightseeing and visiting of sacred shrines and temples.  Consider a summer dress or skirt and long, light weight pants for boys.
Please keep hair
your natural hair color
until you return from the trip.  --- 
not
   not   
not
not   
not   
not
---->xxxx
toothpaste, tooth brush, sunscreen, female products, deodorant ,etc. (no makeup or jewelry are allowed at school), Japanese drugs stores have everything that you might need and are really fun, but you don't know when you will have access to them and can't always read what an item is! It is difficult to buy common drugs like ibuprofen.  Bring your own.  List them on the medications form.
Medications: Please list all prescription drugs. Provide detailed instructions about their use. Deadline and form TBA closer to the trip.
Open. Save a copy. Complete and print.  Turn in a copy of the completed, typed form.
There are no immunizations or vaccinations required to enter Japan, but it is a good idea to carry an immunization record and include H1N1 record.   Please research your last tetanus shot.  It will be added it to the NEISD form. At the meeting.
Everyone should bring these for themselves:
- ibuprofen or tylenol (what ever is used for headache)
- antihistamine (lots of mold and new allergens),
- pepto bismol (or something for upsets stomach)
- Band-Aids
School:
Boys uniform (Students to decide.) Grey, or black pants, white shirt, tie, black socks, belt (or purple like in the skirt if you want!)
Girls' uniform:(Students decided.)
Pleated plaid skirt (knee or mid calf length), white, short sleeve button shirt, white socks. Note: you will often sit on the floor. Short, straight skirts make this very difficult to do. 
Pleated skirts are best. Test it out by sitting on the floor.
Girls visited Uniforms Plus and decided on this:skirt, white blouse, tie, and white socks- $50
Inside school shoes for both:
Slip on athletic shoes or other slip on shoes that have not been worn outside. These will be left at school or carried back and forth each day. They should be new or never worn outside. 
Other clothing:
* Everyone should have these items: pajamas, comfortable plane clothes, jeans or slacks, sweater/light jacket, long sleeve shirt, socks (several pairs)
Inside slipper shoes outside shoes *
* Shoes should be comfortable and easy to take off and put back on. Many public buildings require that you take off your shoes. Lace-up shoes are quite annoying, but will do. You will get used to taking your shoes off and on. Even inside slippers and bare feet are not permitted on tatami mats. (Flip flops are not appropriate.)  Think comfort. We will be walking miles and miles in Kyoto and Nara and you may have to walk or ride a bike a distance to school.  Consider bringing: athletic shoes,slippers (like to the right for inside shoe), and a pair of sandals or other comfortable walking shoes.
Electricity:
Hair dryers/curling irons and straighteners:
Japan uses 100v electrical current
. Bring only electrical appliances (hair blowers/curling irons/straighteners) that have adjustable voltage. You can overload your host families electrical system or possibly cause a fire.  

Chargers for phones and cameras will work without any special adaptors.


Photos: 
Collect photographs of family and friends, your house, school and other things that are a 
part of your life in the US. These provide ways for you to share and to begin conversations.  Electronic version on your phone or Facebook or blog page are other ways to share.  (It is also nice to see family when homesickness rises.)
Passports and Money: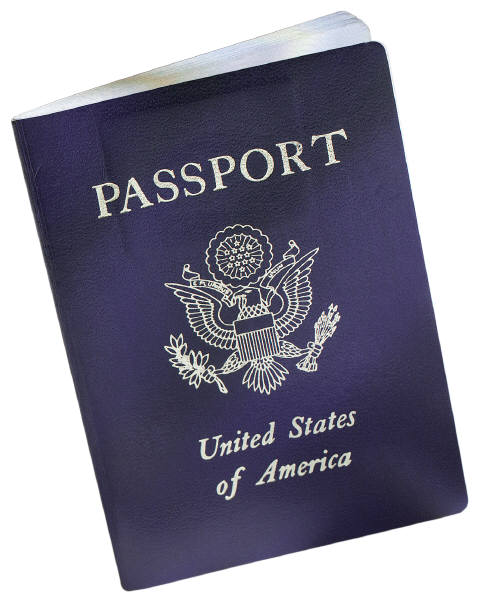 Get something to carry your passport and money in. You can buy yen at several places in San Antonio. Please have at least $100- 200 worth of yen with you when you leave San Antonio, (remem
ber to have some US dollars for the travel part of the trip.) Frost Bank charges $5 to exchange. Check with you bank and see if they can order foreign currency.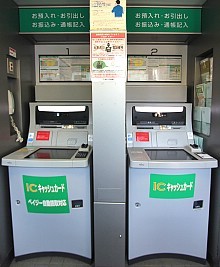 There are money machines in many places in Takayama. Check with your bank to see if your card can be used overseas and what is your limit. There is also a bank in Takayama where US traveler's checks (20's or 50's) can be converted. The difficulty with this is getting to the bank.  We do not want to impose on our hosts families or the school getting you to a bank to get money.   We usually have one day together in Takayama, later in the week and we can get money the
n.
We will get money first thing when we get to Kyoto.
We suggest that the teachers collect all passports once we are in Japan and distribute them again when we arrive at the airport to leave the country. If you would prefer to keep you passport, please talk to one 
of the sponsors and we can work it out. We will hold passports in Kyoto. Never leave your passport in a hotel room or pack it in your suitcase. Japan has no visa requirements for trips fewer than 90 days.
Spending Money: "How much money do I need?"
This is 
difficult to gauge. Y
ou will need money for dinners and lunch during our ti
me in Kyoto as well as bus and entry fees.  In Takayama, host families provide most of your meals.  Also, we will need to decide where we might want 
to go in Kyoto and how much the entry fees are. Most places cost between 700 and 1,000 yen ($7-10).  If we have a day or two to ourselves while we are in Takayama you will need lunch and snack money for that day. Japan is expensive. You may also want to have spending money for snacks or drinks after school. Put some money aside too for gifts and souvenirs for friends and family here. $300 to $500 is suggested, with abou
t

$250 for food and travel in Kyoto

.
Wells Fargo or Compass or Frost Bank.  Check the rates.

Takayama – spending money and shopping and activities you may have with the host family
Please set aside about 
20000 - 25000¥ (~$200- $250)
 from your spending money for Kyoto for 
food and trave
l during our stay there.
Kyoto – estimates
 – Japan is expensive and the dollar is down 
-  bus and entrance fees ~3000¥ ($30) ( We'll cover train to Nara and entrance there.)
-  3 lunches, dinners, snacks, drinks ~10,000 -15000¥ ($100-$150)  A very small breakfast is served at the ryokan and is included in the hotel.
Your gifts and entertainment above this are extra above this amount.

Total about: $200  minimum set aside for Kyoto
Due to fund raising by the ISA Japanese exchange the cost of travel to Nara and entrance fees, about $240 for the group, will be covered.  Other entrance fees will be covered by each individual.
******Please plan to put about $250 away to cover expenses in Kyoto (food, public transportation, snacks, etc).  Note that this does NOT cover gifts and other extras that you might wish.  You will want to EAT and eat more than ramen.********   Parents discuss with your child a strategy for putting away money for the end of the trip. It makes everyone on the trip uncomfortable to have a member of the group not have enough money to eat properly.

Miscellaneous:
mp3 player, paperback books, (e-books are great!), magazines, a journal, pens, pencils, gifts
How to call Japan from US
.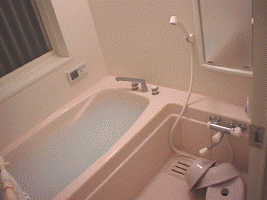 Bathing tips for homestay and onsen (hot springs)