NHS

 Athletics: Rockets Review
(11.16-11.22)
GIRLS SOCCER & GIRLS CROSS COUNTRY WIN STATE CHAMPIONSHIPS!!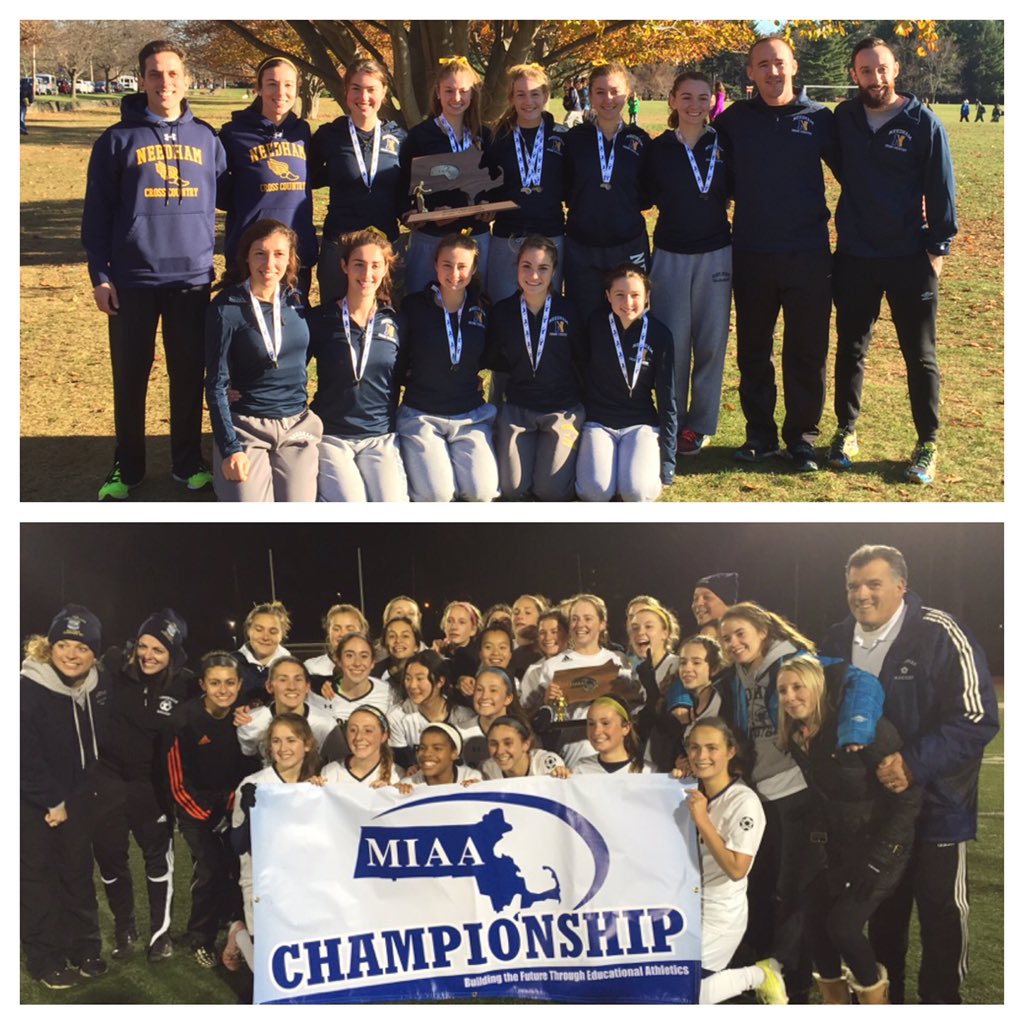 GIRLS SOCCER- ROCKETS WIN THE D1 STATE CHAMPIONSHIP!!
The Rockets entered the State Championship Game as EMass Champions after defeating the North Champion Lincoln-Sudbury on Tuesday night in Brockton. After a scoreless first half, Kathleen Rizzo unleashed a shot from 30 yards out that beat the keeper to give Needham a 1-0 lead.  Emma Spector followed up with a goal of her own, taking a cross from Rachel Kingston and putting it off the far post and in.  The 2-0 lead was good enough, as Liz Vallatini notched another playoff shutout in net for Needham!
Saturday night at the Manning Bowl in Lynn, the Rockets were back in the State Championship game for the the first time since 1985.  Needham was facing a tough Algonquin Team, the Champs from the Central Sectional.  The T-hawks had the best chances early with 2 corners that Needham turned away.  The first goal of the game came from Rachel Kingston, who took a perfect cross from Crea Baker-Durante and slid a low shot by the Algonquin goalie.  The 1-0 lead is how the game went to half.  40 minutes from a title, the girls came out firing to start the 2nd.  Kathleen Rizzo took a ball punched out to the 18 a hit a half volley into the top corner to give Needham a 2-0 lead and some breathing room.  The Rockets continued the keep the pressure up and upped the lead to 3-0 when Kingston took another feed from Baker-Durante and put it just under the crossbar!  Algonquin got one back with 15 minutes left, but the game was never in doubt.  The final whistle sounded and the girls stormed the field to celebrate their first State Championship in 30 years!!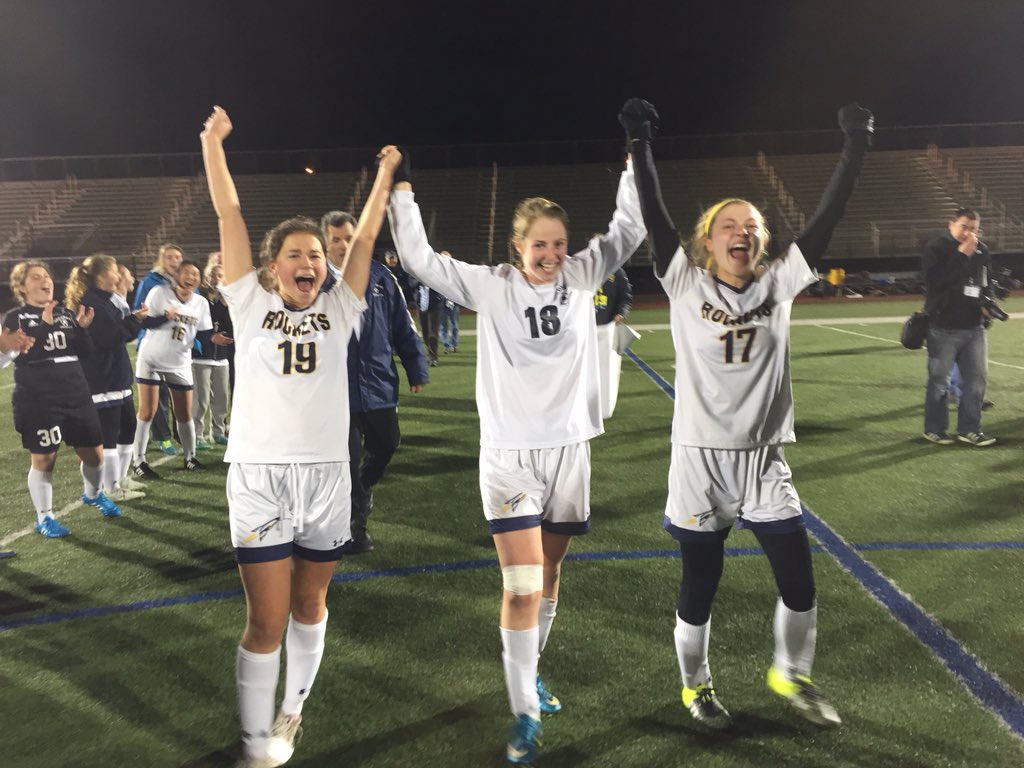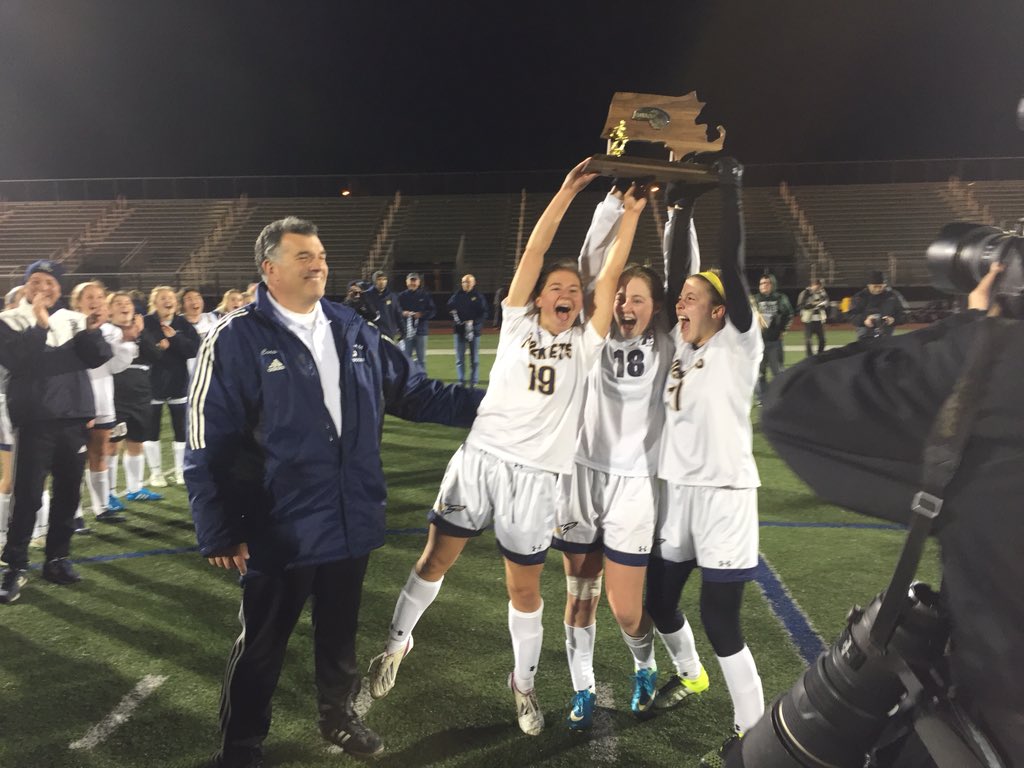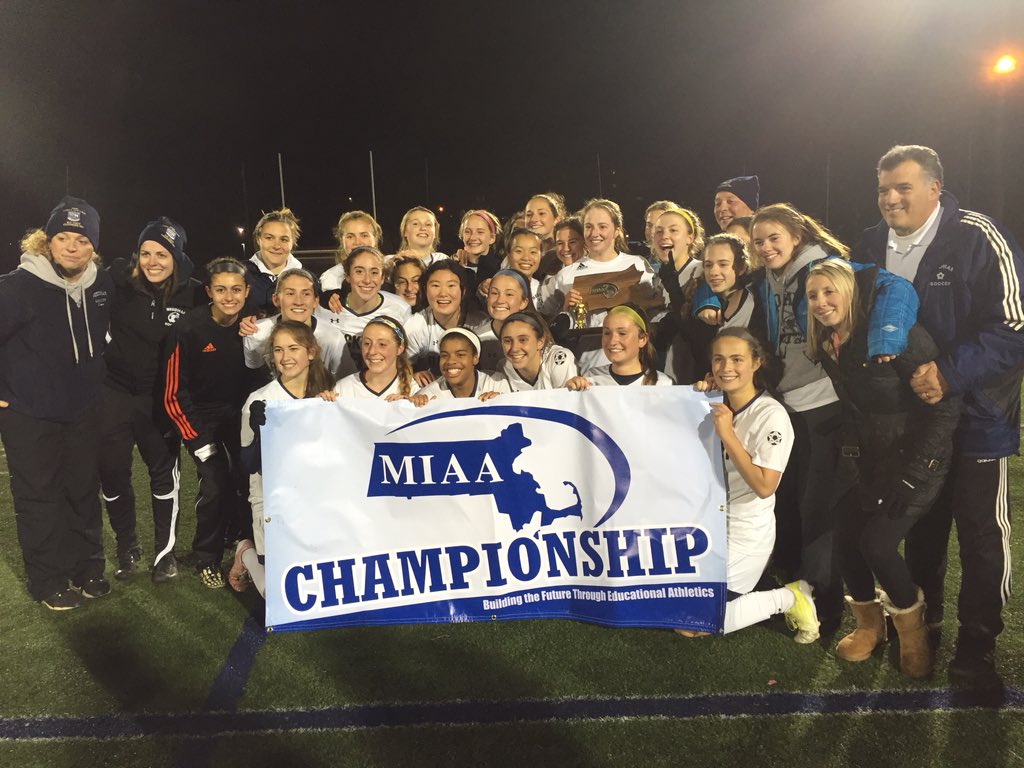 GIRLS CROSS COUNTRY ROCKETS WIN THE STATE CHAMPIONSHIP FOR THE #3PEAT!!
Rockets beat Lincoln-Sudbury 116-117 to Capture their 3rd Consecutive State Championship!! Needham needed a full team effort on Saturday at Stanley Park in Westfield to hold on to their title. All Seniors in their top 5, The Rockets ended their career in style, with Margie Cullen coming in 3rd, Sarah Armstrong 11th, Maddi Terry 21st, and Daniella Pascucci and Juliana Donovan finishing out the scoring for the Champs! 
Cullen's 3rd Place finish and time is enough to move her on to Regionals!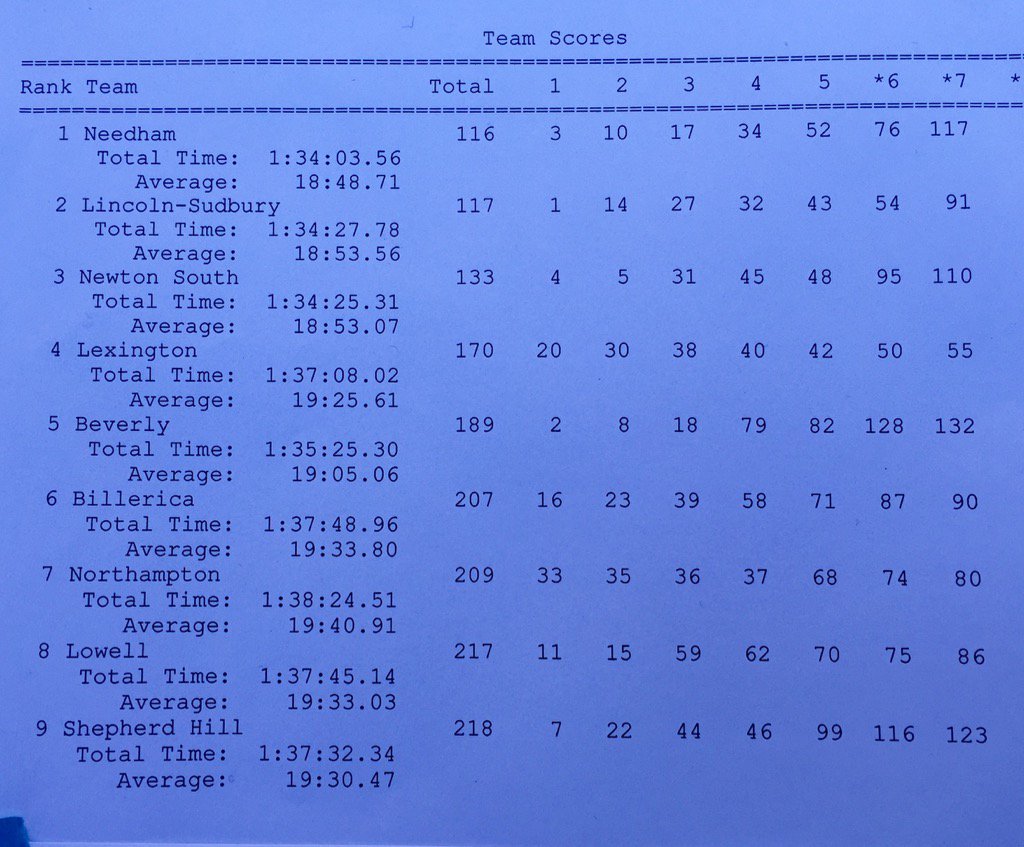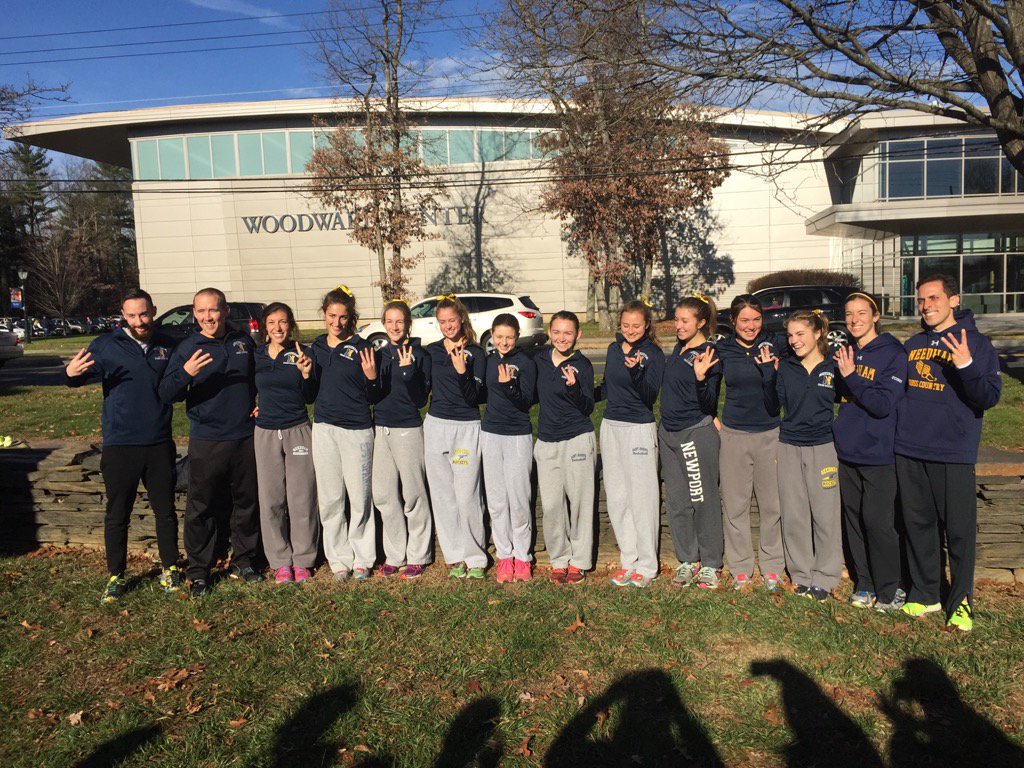 GIRLS SWIMMING & DIVING
Rockets finish 8th at the State Championships!
Some individual/relay highlights included: 200 Medley Relay came in 4th! 200 Free Relay came in 5th! Monika Hedman came in 6th in the 100 Free! 400 Free Relay came in 7th!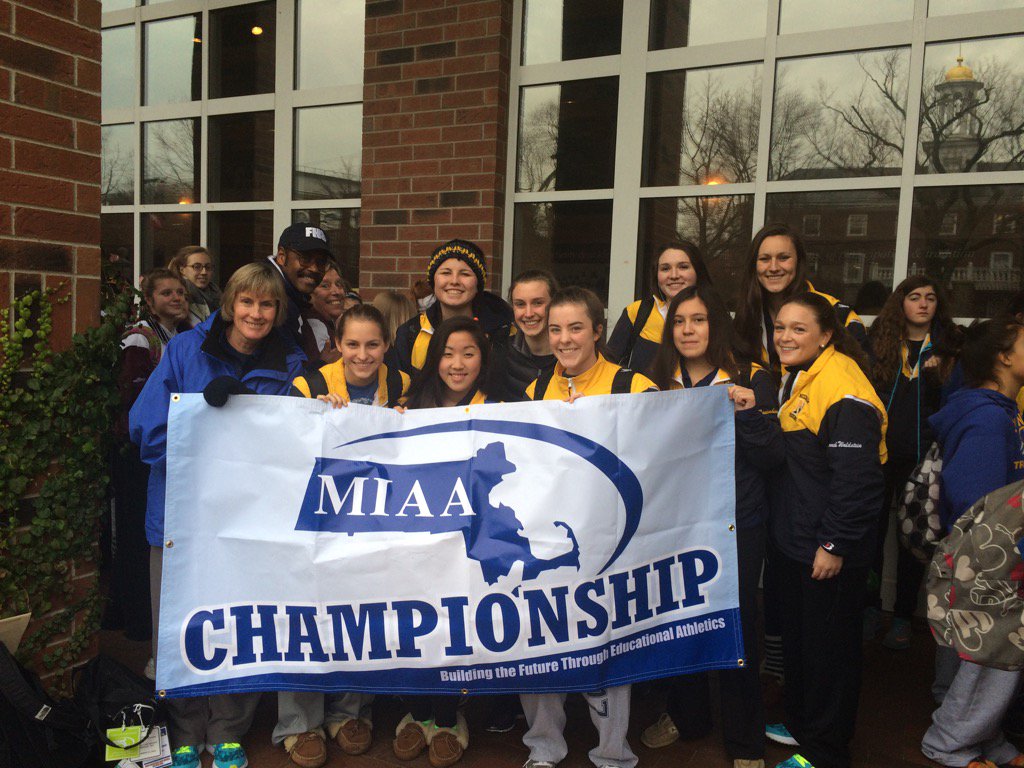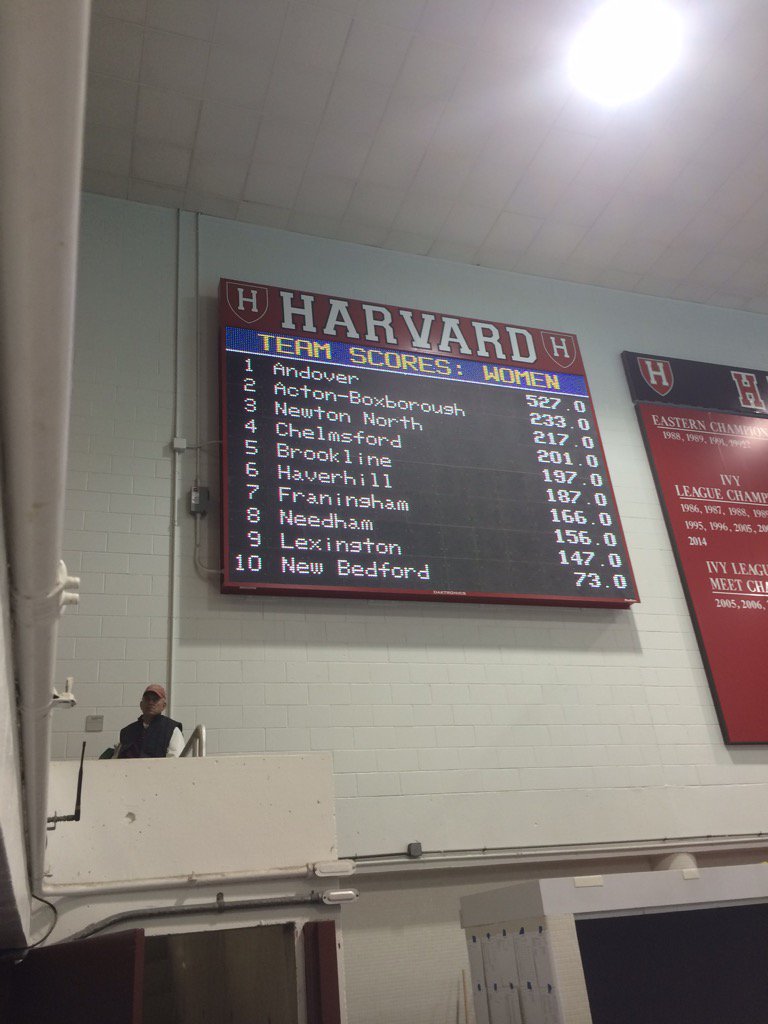 BOYS CROSS COUNTRY
Rockets take 9th Place at the State Championship Meet and improve 6 spots from last years finish!
Steve Flanagan, Kevin Quinn & Drew Khalaj all finished in the top 50!
FOOTBALL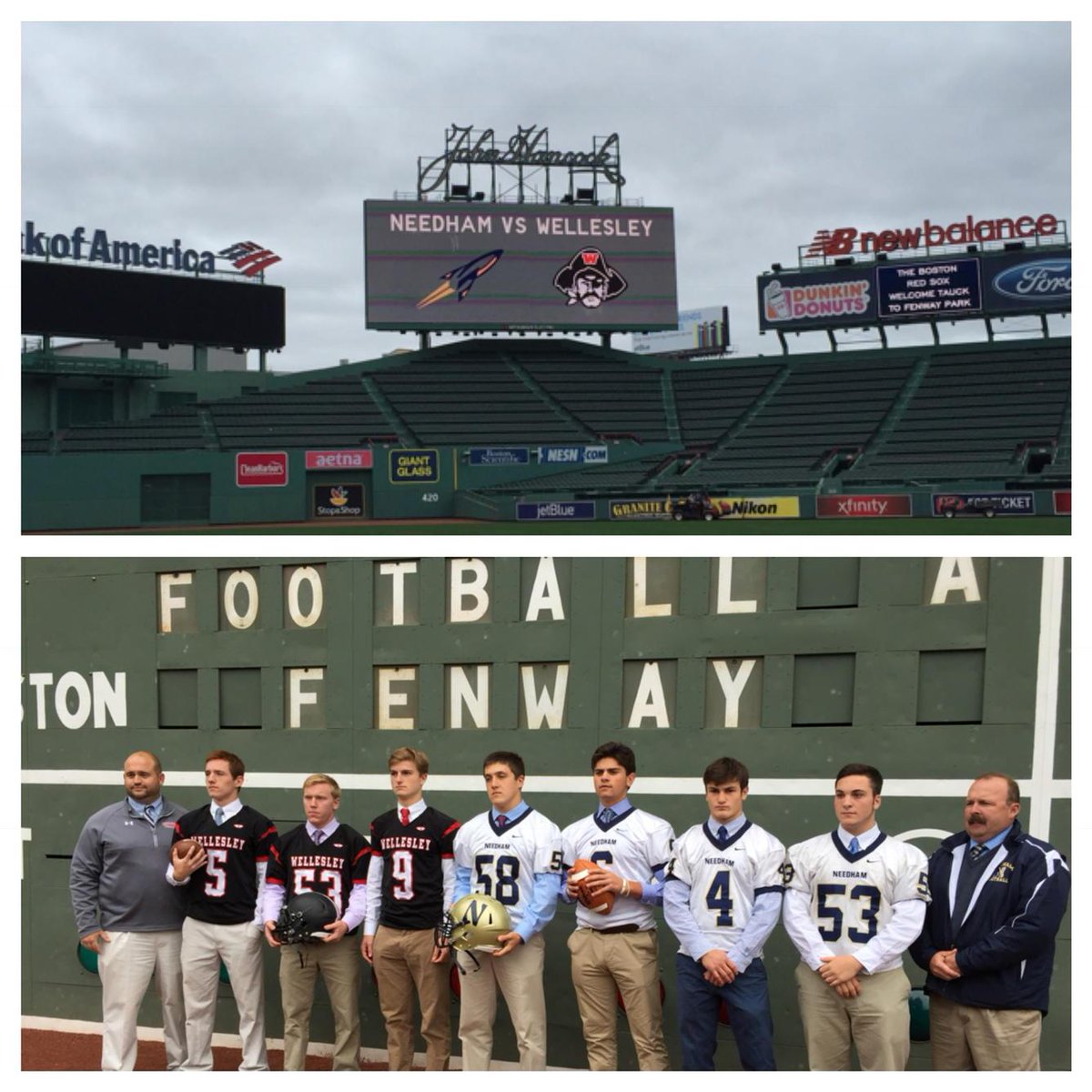 NEXT UP: Rockets will play rival Wellesley HS on Thanksgiving at 9:00AM @ Fenway Park! 
REMINDER TICKETS ARE STILL ON SALE FOR THE THANKSGIVING DAY FOOTBALL @ FENWAY
Pavilion Level - Premium Tickets $40.00 each - available for purchase through the NHS Athletic Office, the NHS TD Club and the Needham Parks & Recreation Office 

(Pavilion tickets grant access to indoor club level, outdoor club seating and all general admission areas.

Parking - Parking will be $15 on the day of the game, but can be purchased online for $10 
FOX 25 will be airing "More Than A Game"  
The Needham/Wellesley Football Rivalry 
Saturday 11/28 at 6:30PM
On Monday night in the NHS Auditorium, 9 standout Rocket Seniors took part in our annual National Letter of Intent Ceremony.  We honor students signing LOI's to commit to play sports in college, as well as,  all student athletes who are committed to play D1 sports. This years group featured:
ALEX TURNER will run Cross Country and Track at Wake Forest University (Winston-Salem, NC)
SARAH ARMSTRONG will run Cross Country and Track at Duke University (Durham, NC)
MARGIE CULLEN will run Cross Country and Track at Georgetown University (Washington, DC)
DONNIE IGO will play Soccer at the Providence College (Providence, RI)
RACHEL KINGSTON will play Soccer at Boston University (Boston, MA)
D'NAJAH PICOU will play Soccer at the University of Cincinnati (Cincinnati, OH)
LUKE PASCUCCI hopes to play Lacrosse at Princeton University (Princeton, NJ)
KAILEY CONRY will play Lacrosse at Boston University (Boston, MA)
ALLY HICKEY will play Lacrosse at Lafayette College (Easton, PA)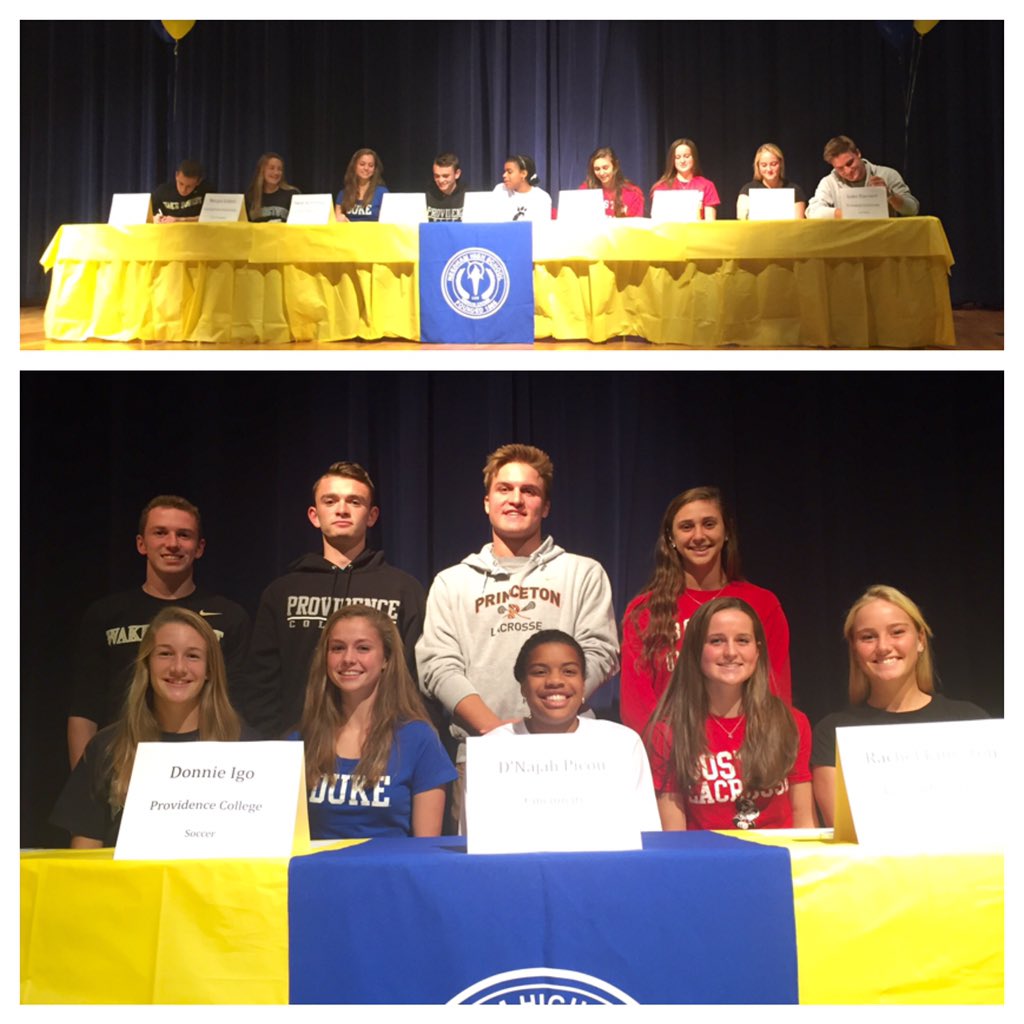 Check out The Needham Channels Coverage of the Event (after girls soccer highlights)
On Friday, 10 Needham High School Athletes represented their school and the Athletic Department at the MIAA Sportsmanship Summit at Gillette Stadium!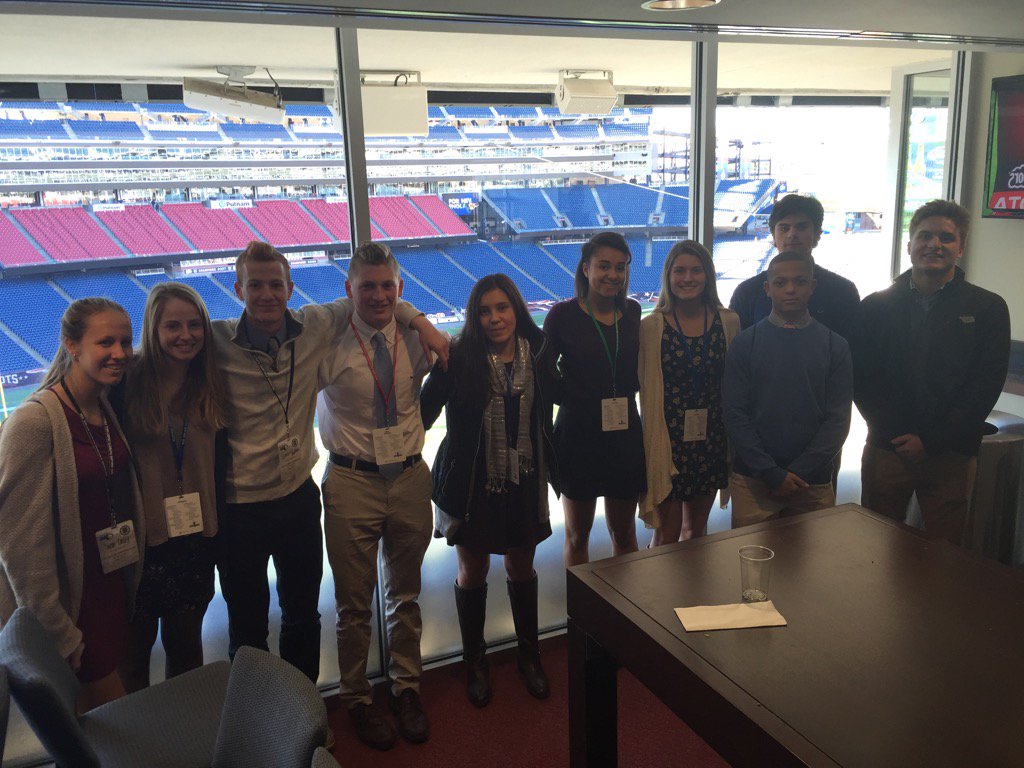 Follow us on Twitter @NHSRockets