NHS

 Athletics: 

Rockets

 

Review

(2.22-2.28)




On Tuesday, The last 3 Rocket State Champion Teams were treated to a special day at the State House.  Thanks to Rep. Denise Garlick for arranging for Boys Volleyball, Girls Soccer and Girls Cross Country to tour the Capital and meet Governor, Charlie Baker!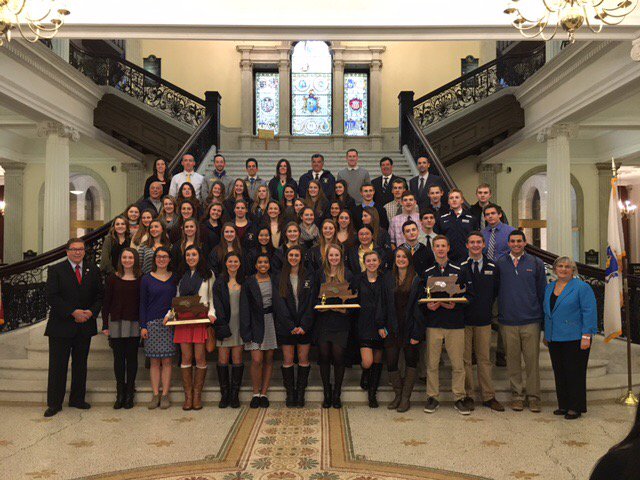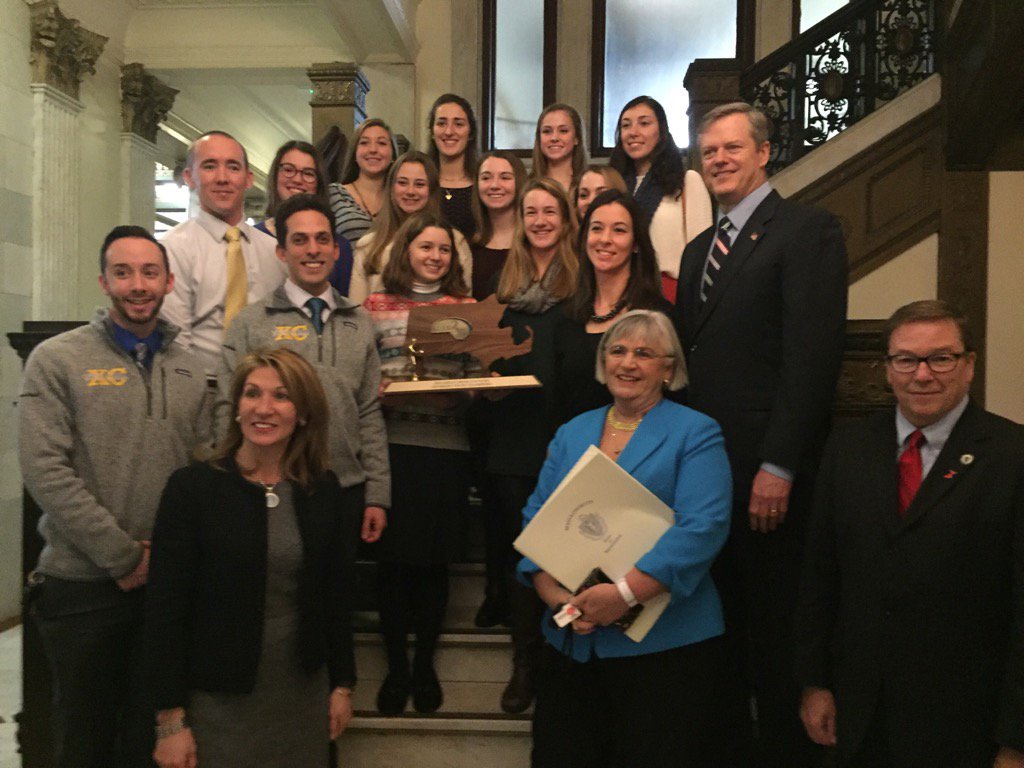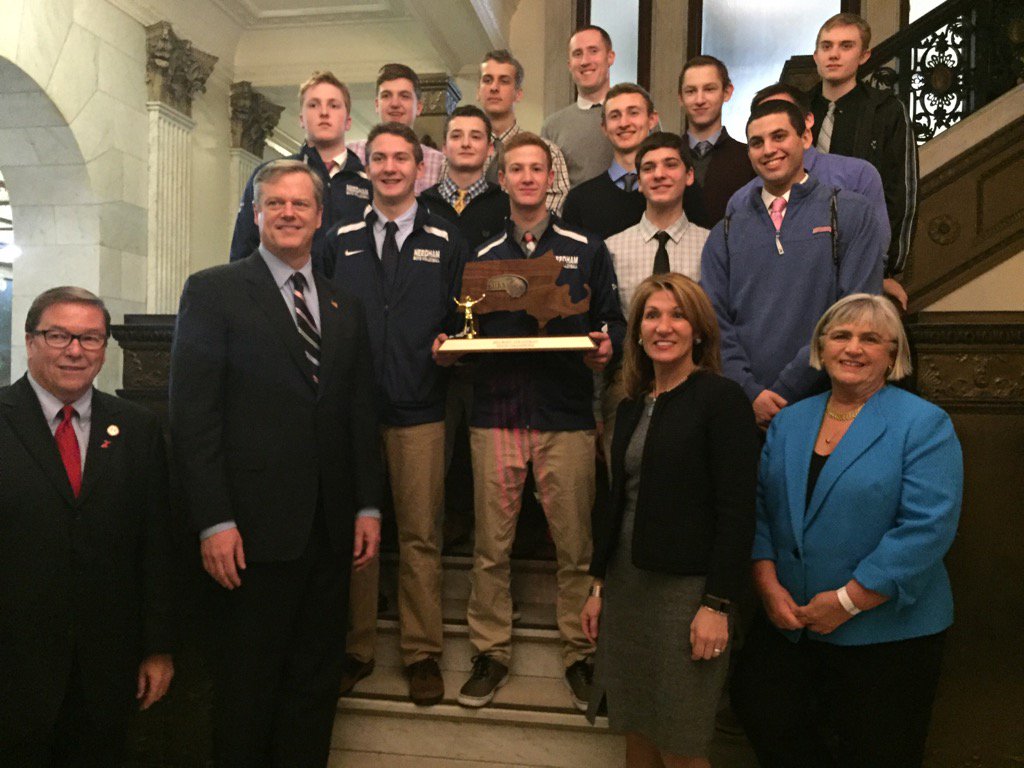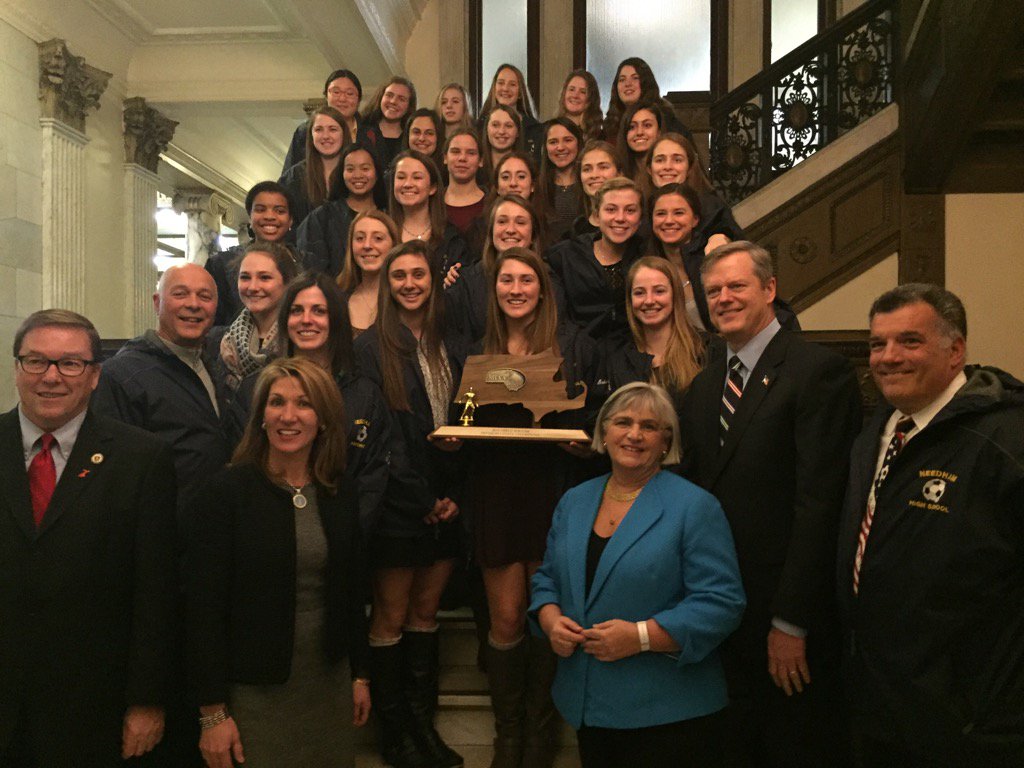 Congrats to Brady Liss (113LBS) who finished 3rd at All-States and will be the 
first NHS Wrestler in 4 years to compete at New England's!
(Team finished Top 20!)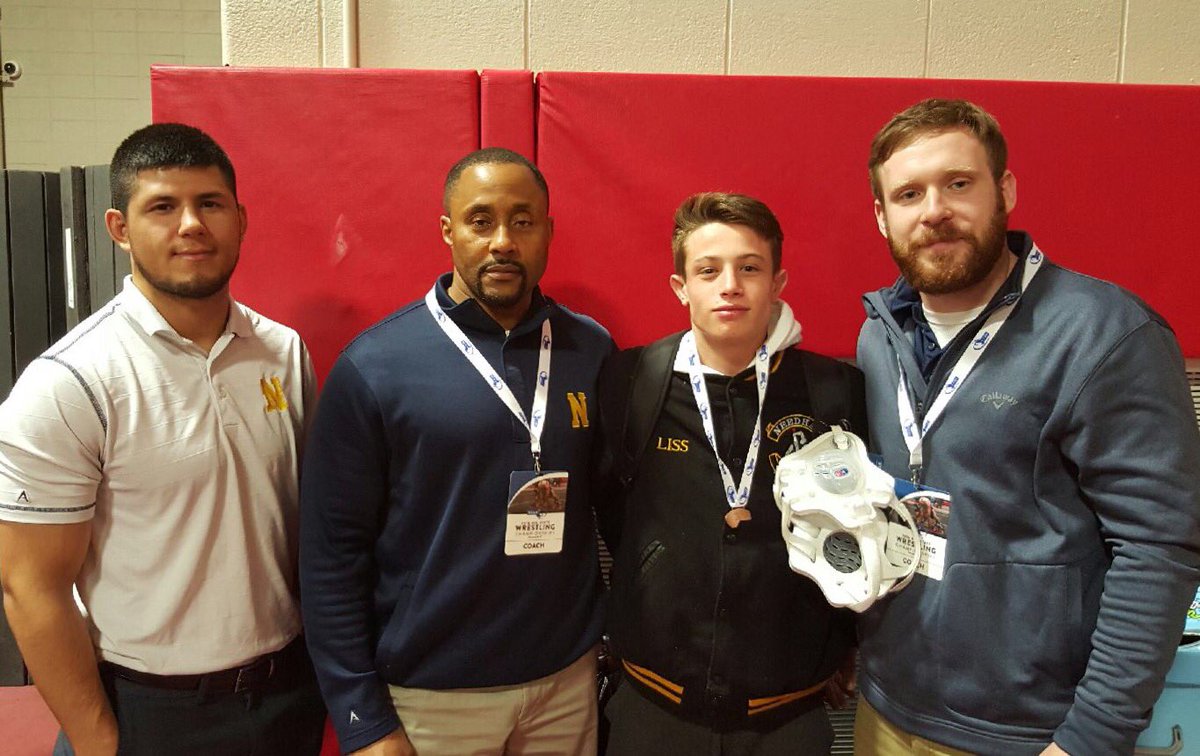 Congrats toThe Rockets All-Styles Dance Team who finished 2nd States 
and will move on to compete at New England's!
Congrats to The Rockets Cheer Team who finished 2nd at the BSC Championships
and will move on to compete at Regionals!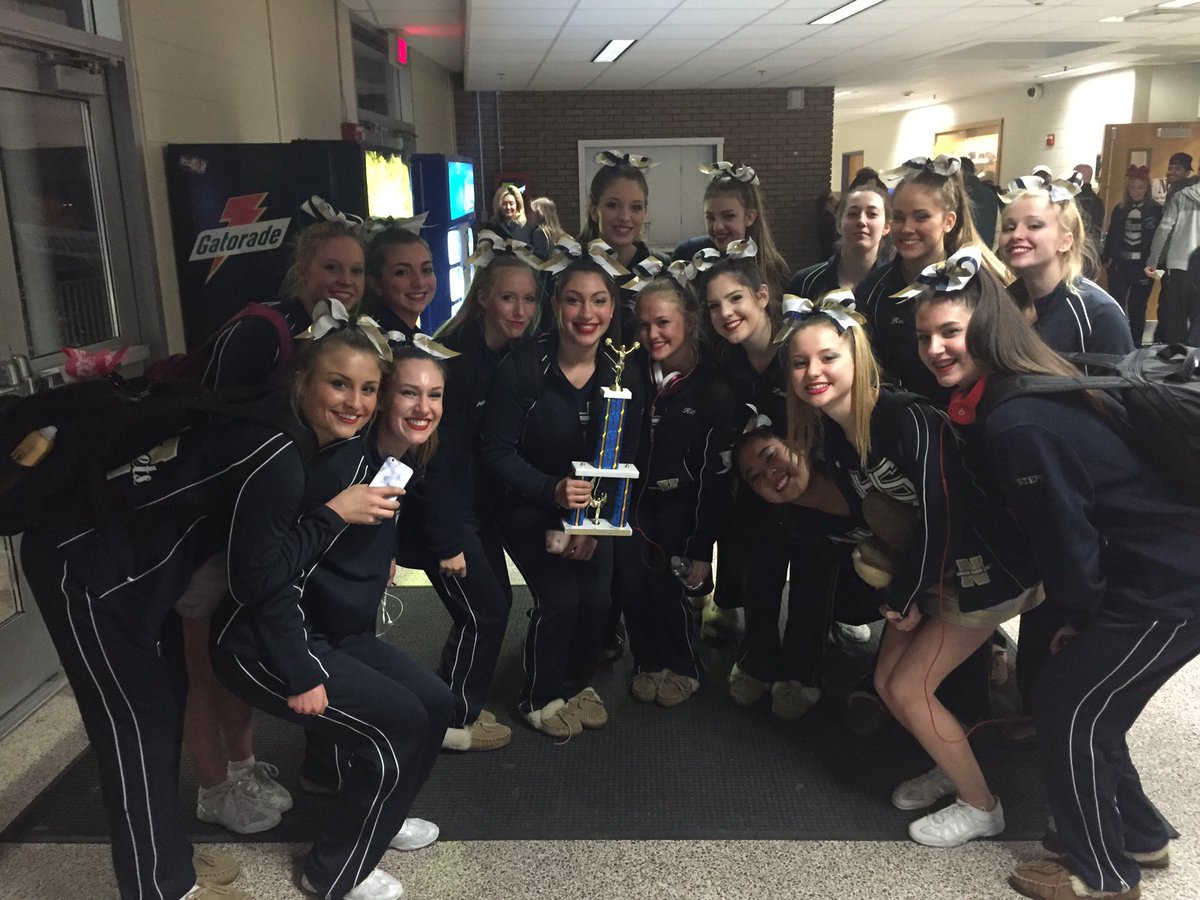 Congrats to Will Ashenfelter who finished 14th at New Englands in the 600M! 
Steve Flanagan 11th in the 2 Mile! 
10th for the 4x200M Team of Alex Turner, Davonte Burnett, Michael McShane & Will Ashenfelter!
Boys Basketball (17-4) 
2/22/2016 @ BC High L 69-63   
2/24/2016 vs Newton South  W 64-59
BOYS EARN THE #3 SEED IN D1 SOUTH & WILL HOST #14 DURFEE 
ON WEDNESDAY NIGHT @ 6:30PM
Check out the Full Brackets Here
http://miaa.statebrackets.com/tmenu.cfm?tid=3891

Girls Ice Hockey (16-1-4)
2/24/2016 @ Wellesley  T 3-3 
GIRLS EARN THE #3 SEED IN D1 & WILL HOST THE WINNER OF 
#14 SEED HINGHAM & #19 SEED BROOKLINE/NEWTON SOUTH 
ON SATURDAY NIGHT @ 8:00PM at BABSON
Check out the Full Brackets Here
http://miaa.statebrackets.com/tmenu.cfm?tid=3917

Girls Basketball (9-11)
2/23/2016 vs Westwood L 60-55
2/25/2016 @ Brookline  W 48-36
Boys Ice Hockey 
2/24/2016 @ Brockton L 3-2  
Follow us on Twitter @NHSRockets