NHS

 Athletics: Rockets Review

(2.8-2.21)




Congrats to Boys and Girls Indoor Track 

Who Both Won the D2 Championship!

The Boys First Championship since 1971!

The Girls First Championship since 1999!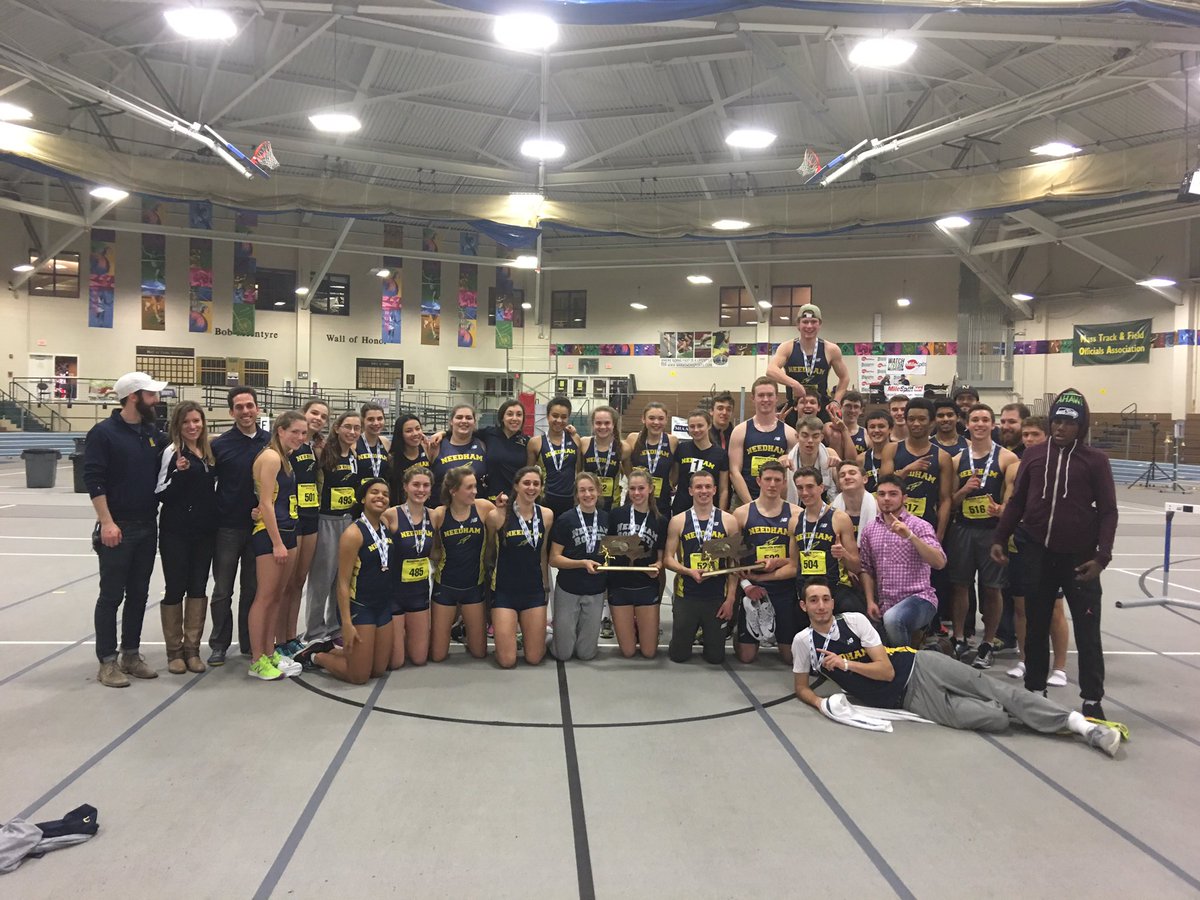 Here are some Rocket Highlights from All-States!
https://youtu.be/DWqHMa01ul0

Congrats to Coach Pritchett and the Wrestling Team who were honored with the
 Team Sportsmanship Award at the State Championships!
Boys Basketball (16-3)  Rockets finally check in to the Top 25 of both the ESPN Boston and Boston Herald Rankings! Boys win the Roche Brothers Classic at A-B!
2/9/2016 @ Dedham W 78-61   
2/11/2016 vs Newton North  W 59-57
2/14/2016 vs Acton-Boxborough* W 65-53   
2/15/2016 vs Somerville*  W 64-47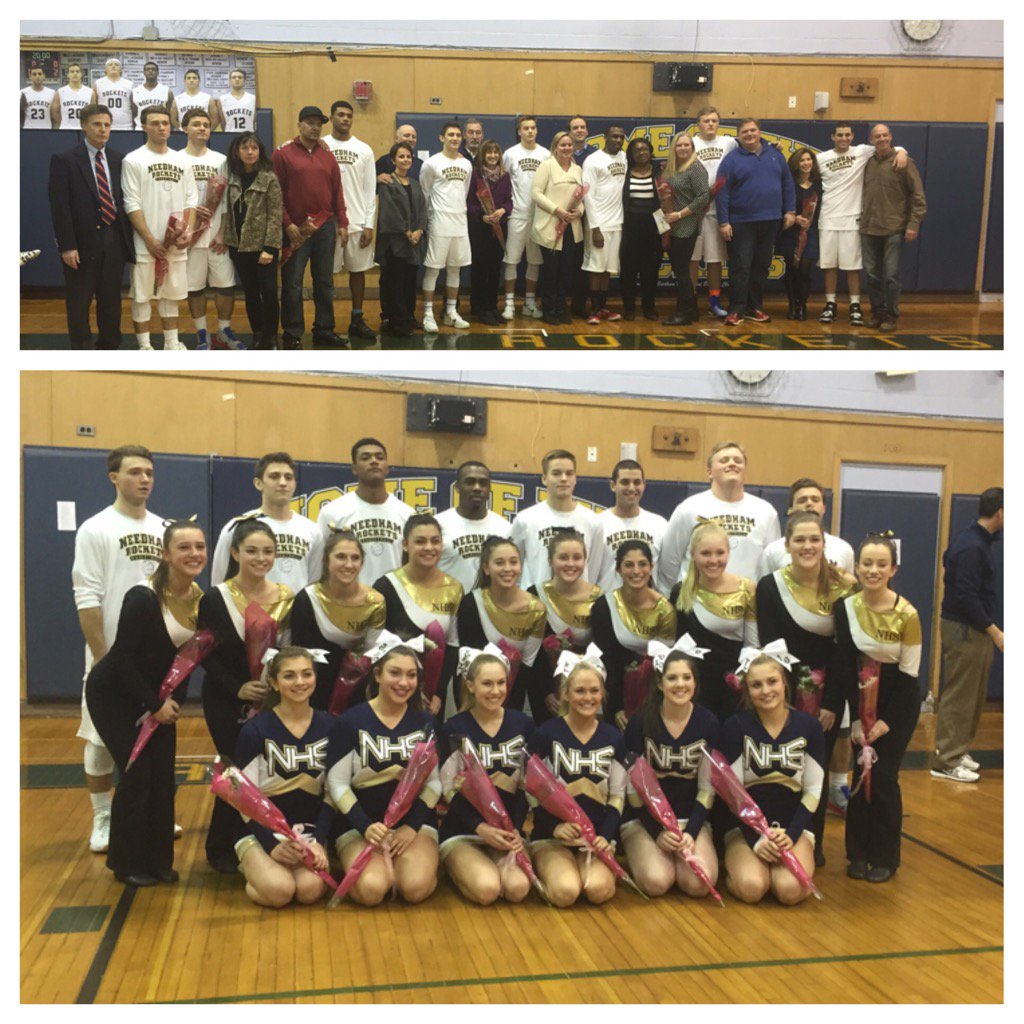 Senior Night!
Andrew Bronstein Ices the Win over Newton North
Girls Ice Hockey (15-1-3)  Girls are the undefeated BSC Carey Champions and stay ranked in the Top 5! http://www.hnibnews.com/mass-girls-d1-poll-arlington-catholic-makes-statement/
2/10/2016 vs Dedham W 3-0
2/13/2016 @ Newton North W 2-0  
2/20/2016 @ Archbishop Williams T 1-1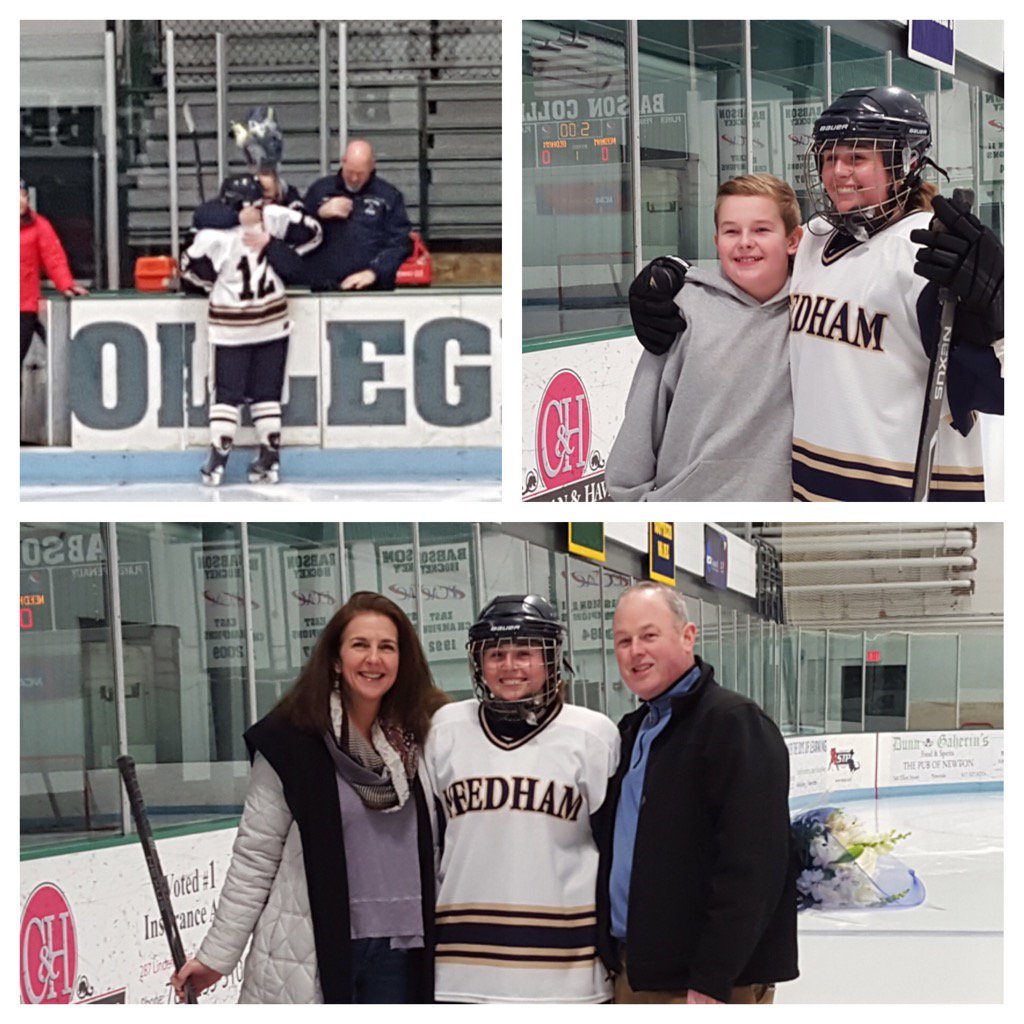 Senior Night!
Boys Indoor Track   5th at All-States!
2/10/2016 D2 Championships Will Ashenfelter wins the 600M! Kevin Quinn 6th in the 1 Mile, Alex Turner 4th in the 1000M, Steve Flanagan 3rd in the 2 Mile, Davonte Burnett 2nd in the 55M, Trevor Schofield 2nd in the Long Jump, 4 x 200  & 4 x 400 Relays came in 2nd, 4 x 800 came in 4th
Girls Indoor Track  4th at All-States!

2/10/2016 D2 Championships
From Coach Chris Van Cott:
After finishing out the regular season with a 4-2 record, the girls indoor track and field team took their talents to the division 2 state championships and came away with their first win since 1999. The Rockets scored 60 points to outdistance Bay State League rival Wellesley who finished in second place with 54.33 and Mansfield with 45.  The first points on the evening came from senior newcomers Dee Picou and Rachel Kingston in the 55 meter dash.  The two soccer standouts finished third and seventh running times of 7.52 and 7.70 seconds respectively.  Next up on the track was the one mile run won by senior captain Margie Cullen in a division 2 meet record of 4:51.14 erasing the old mark set by Beverly's Monica Adler in 2010.  Jessie Hem placed seventh in the 300 meter run in a personal best time of 42.66 seconds.  
Eager to equal the success of her teammate, senior Sarah Armstrong won the 1,000 meter run in a divisional record time of 2:53.63 to best the old mark held by Dracut's Katrina Shepard since 2013.  Forty-five minutes later, Cullen returned to the track for the two mile run, an event she's made her own during her career at Needham, pulling off the distance double and winning in a time of 10:44.00.  The performance bettered the division 2 record set in 1984 by Katie Toner of Swampscott making it three for three for the Needham distance duo.  Meanwhile, Picou was hard at work in the long jump, an event which she's had great success in this season.  The senior speedster finished in 3rd place with a jump of 17 feet ½ inch.
Back on the track, the 4 x 200 meter relay team of Claudia Sesso, Picou, Kingston and senior captain Haley Cole ran well in the fast section to finish in third.  Going into the final event, Needham had a slight lead over Wellesley and needed to beat the Raiders in the 4 x 400 relay to solidify the team win.  The quartet of Hem, Armstrong, Nicole Stevens and senior captain Michaella Callahan finished in second place to Wellesley's fourth to clinch the championship title.  Next up for the Rockets is the MIAA All-State Championship Saturday February 20th.  Full results can found at:
http://www.athletic.net/TrackAndField/MeetResults.aspx?Meet=256298#19349
.
Wrestling (10-7) Rockets finish 14th at D1 States!
2/10/2016 @ Wellesley W 46-18
2/13/2016 D1 Central Sectionals  Brady Liss (113) and Lucas Goldman (160) are Sectional Champs! Dan Aksman (182) finished 2nd! 3rd Place for Ethan Okunas (152) & Griff Hood (220)!
2/19/2016 D1 States  Brady Liss (113) 2nd!, Lucas Goldman (160) 3rd!  Ethan Okunas (152) & Dan Aksman (182) finished 6th!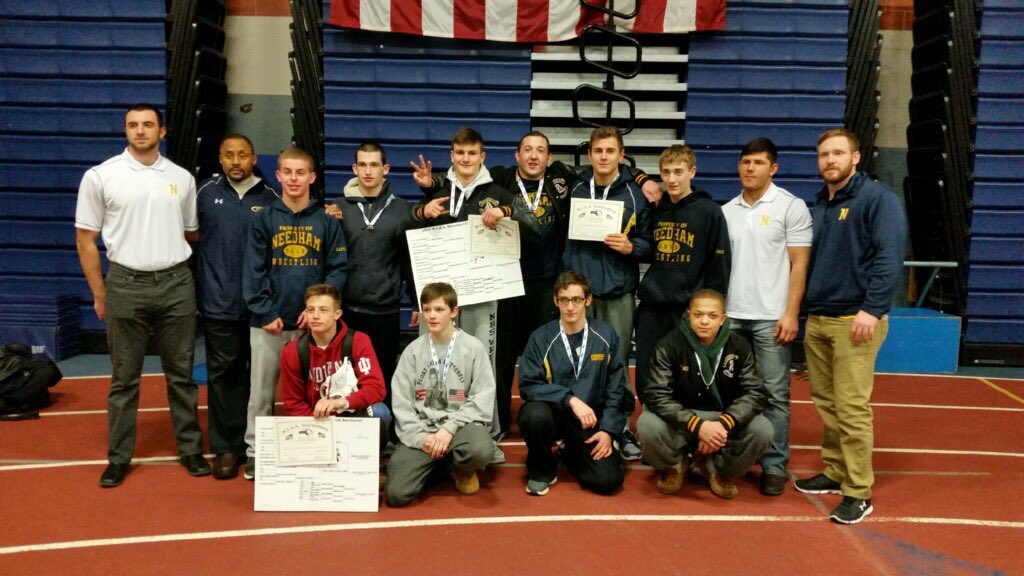 Sectionals Squad
Boys Swimming & Diving Rockets 9th at Sectionals & 14th at States!

2/14/2016 D1 South Sectional Championship   
Jack Higgins 4th 100 Breast! 200 Free Relay placed 5th!
 200 Medley Relay (Bing Zhang, Jack Higgins, Nick Lombardo and Collin Allen) finished 7th!  400 Free Relay (6th) and 200 Free Relay (7th) 
Henry Keegan 10th the 500M Free round out top Rocket finishers 
2/14/2016 D1 States  Jack Higgins 5th in the 100 Breast with a new School Record of 59.82!  200 Medley Relay Team of Zibing Zhang, Jack Higgins, Nick Lombardo & Collin Allen came in 9th and set a new School Record time of 1:42.49!

Girls Gymnastics 
2/18/2016 @ Individual Championships 
Caitlin Tormey finished 3rd on Bars, 4th on Beam, 5th on Floor! She had a total score of 37.075! She was 6th All-Around in the State!
Congrats Caitlin!
Boys Var Skiing State Championships are Tuesday at Wachusett!

Rockets are going to be represented at the State Championships by Roc Gundaker, Josh Arvin and Max Lobel!
Girls Var Skiing State Championships are Tuesday at Wachusett!

Rockets are going to be represented at the State Championships by Sofia Kurd, Libby Fleming and Jordyn Tobasky!
Squash
The 2nd year NHS Squash Team traveled to Philadelphia to compete in the High School National Championships! The squad of Seniors Neel Das, Brandon Mears, Alex Cohen, Mike Gilarde & Sophmores Alex Lusher, Conor Hynes, Evan Anderson & Henry Dodds placed 5th in their division and were the top public school finishers!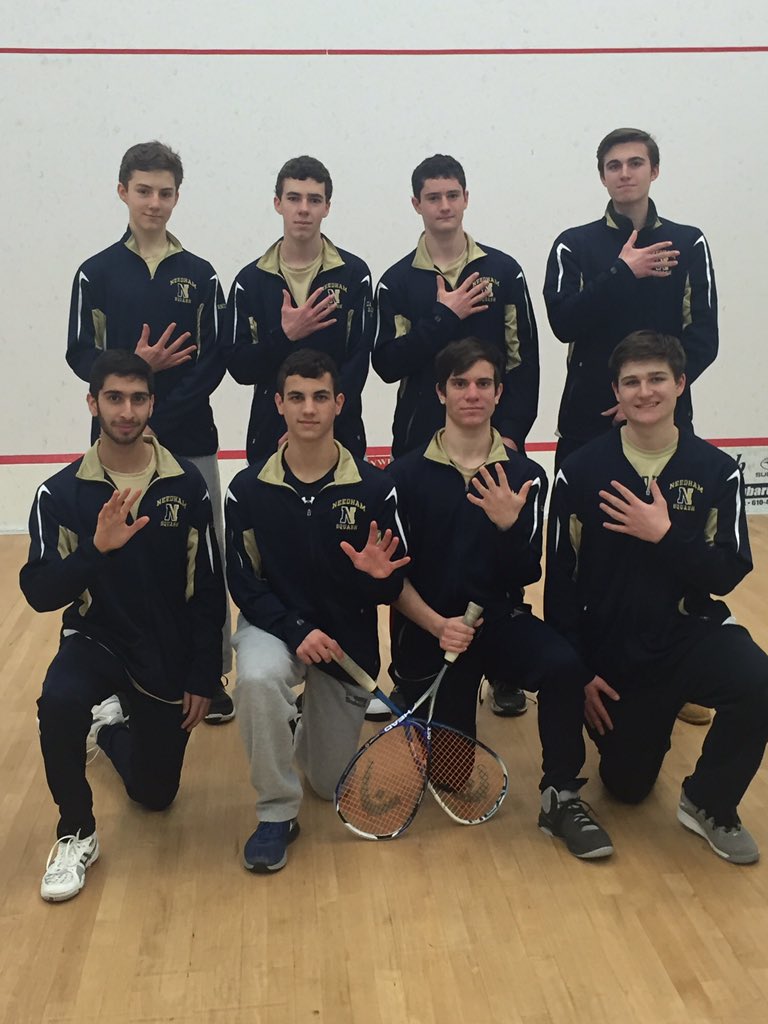 Rockets at Nationals
NHS

 Athletic Events Schedule 
2.21-2.28
Home Varsity Events (All Other Home Events)
Away Varsity Events 
(All Other Away Events)
Home Varsity Night Events 
Indoor Track New England Champ Meet
Dance State Championships
Boys Pentathalon
Dance and Cheer BSC Championship
Wrestling New England Championship

| | | | | | | |
| --- | --- | --- | --- | --- | --- | --- |
| Day, Date | Start | Team(s) | H/A | Opponent(s)/Event | Location | Bus Depart |
| | | | | | | |
| Monday | | | | | | |
| 2/22/2016 | 6:00 PM | Boys Var Basketball | Away | BC High | BC High | 4:15 PM |
| 2/22/2016 | 8:45 PM | Girls Var Ice Hockey | Away | Dedham | Nobles | |
| | | | | | | |
| Tuesday | | | | | | |
| 2/23/2016 | 9:00 AM | Boys & Girls Var Ski | Away | State Championships | Wachusett Mtn | |
| 2/23/2016 | 6:00 PM | Girls Var Basketball | Home | Westwood | NHS A Gym | |
| 2/23/2016 | 6:30 PM | Var Cheer | Away | BSC Championships | Framingham HS | 3:45 PM |
| 2/23/2016 | 6:30 PM | V/JV Dance | Away | BSC Championships | Framingham HS | 4:45 PM |
| | | | | | | |
| Wednesday | | | | | | |
| 2/24/2016 | TBA | Boys Indoor Track | Away | State Pentathalon | Reggie Lewis | |
| 2/24/2016 | 6:00 PM | Boys Var Basketball | Home | Newton South | NHS A Gym | |
| 2/24/2016 | 6:30 PM | Boys Var Hockey | Away | Brockton HS | Brockton HS | 4:30 PM |
| 2/24/2016 | 6:40 PM | Girls Var Hockey | Away | Wellesley HS | Babson College | |
| | | | | | | |
| Thursday | | | | | | |
| 2/25/2016 | 5:00 PM | Girls Var Basketball | Away | Brookline HS | Brookline HS | 3:30 PM |
| | | | | | | |
| Friday | | | | | | |
| 2/26/2016 | TBA | Wrestling | Away | All States | Peabody HS | |
| | | | | | | |
| Saturday | | | | | | |
| 2/27/2016 | 1:30 PM | V/JV Dance | Home | State Championships | NHS A Gym | |
| | | | | | | |
| Sunday | | | | | | |
| 2/28/2016 | 1:00 PM | Boys & Girls Indoor Track | Away | New England Championships | Reggie Lewis | |
Follow us on Twitter @NHSRockets