Tuesday Night is Pink Night for Girls Soccer vs Weymouth 7:00PM on Memorial Field.  State Rep Denise Garlick, as well as, the American Cancer Society will be there to recognize the Girls Soccer Program! Come Support the Girls in their quest to raise money for the Making Strides Against Breast Cancer Campaign.  They have been the top High School Team Fundraiser the last 2 years and their goal is reach $100,000 raised over 3 years! Tuesday Night will feature so many great raffle items you can win as you help the girls reach their goal! Check out the Raffle items:
Fernandez Family - Celtics Tickets - 2/25 vs. Bucks Center Court  -$350 value
Club Champion - Full Bag Custom Fit
WEGOTSOCCER - $25 Gift Card - 10 winners
CATZ  - $40 Gift Card - 5 winners
CoachUP - Private Coaching $200 Coupon
The Gould Company - Keurig Special Edition Hot Brewing System - $150 value
Sonoma Beer/Wine Candles - 5 set
Designs By Donna - $75 Certificate
Avante Hair Salon - $65 Gift Certificate
Taylor's Stationery - Scout 4 Boys Bag
Trader Joes Gift Bag - $50 value
Liberty Mutual - Dozen Pro V Golf Balls
Abbotts - $25 Sundae Survival Kit - 2 winners
ACS -$50 Tavern on the Square Gift Card
The Center Café - $50 Gift Card
Michael's Deli  $25 Gift Card - 2 winners
Big Picture Custom Framing - $50 Gift Certificate
Heritage Restaurant - $50 Gift Certificate
Starbucks - Gift Package
ACS Strides Basket - Strides Apparel
Needham Day Spa – Manicure $25 - 2 winners
Dragon Chef Gift $20 Certificate
Giannis Gormet Deli - $15 Gift Certificate
Now for this weeks review.....
NHS

 Athletics: Rockets Review

(10.13-10.18)




Job well done for the Girls Volleyball Program who raised over $2500 for Breast Cancer Awareness as part of the Dig Pink Program.  The Girls teamed up with Newton South on the initiative that was highlighted at their game on Friday!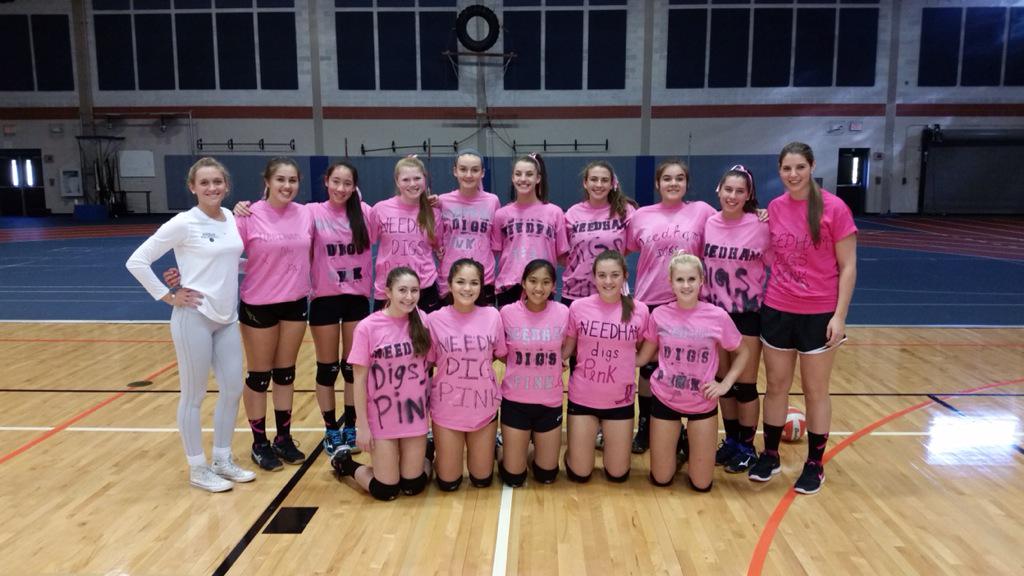 Girls Swimming & Diving (6-2)  Rockets stay undefeated in the Bay State after big win over rival Natick on Friday!

10/16/2015 @ Natick W 98-86
Girls Soccer (11-0-2)
Girls keep climbing in the polls, now #8 in the Boston Globe Rankings!
1013/2015 @ Framingham W 2-0
10/15/2015 @ Norwood W 7-0
Boys Soccer (10-1-3)  Rockets hold on to #1 in the State in the Boston Globe Rankings after a decisive 5-0 win over #4 Framingham
10/13/2015 vs Framingham W 5-0  4 Goals from Donnie Igo!
10/15/2015 vs Norwood W 6-0
Football (4-2)   4 in a row for the Rockets! Currently seeded 3rd in D2 South!  
10/16/2015 @ Framingham W 33-14
Field Hockey (12-0-2)  After a win vs a strong Norwood team, the Rockets climb to #4 in latest Globe Poll!

10/13/2015 vs Framingham W 3-0
10/15/2015 @ Norwood W 4-1
Boys Golf (5-8-1) Rockets finish season with win over rival Wellesley! Sr. Colby McMahon will compete as an individual at D1 South Sectionals
10/14/2015 vs Brookline L 97-94
10/15/2015 @ Wellesley W 94-89
Girls Volleyball (9-5) Rockets with 3 road wins last week reach 9 wins and qualify for the State Tourny for the first time in 3 years!
10/13/2015 @ Framingham W 3-1
10/15/2015 @ Norwood W 3-1
10/16/2015 @ Newton South W 3-2
Girls Cross Country (8-0)    

10/14/2015  vs Natick W 21-36
10/17/2015 Bay State Invite (Westfield)  Girls win the invitational! Margie Cullen came in 1st and Sarah Armstrong finished 3rd!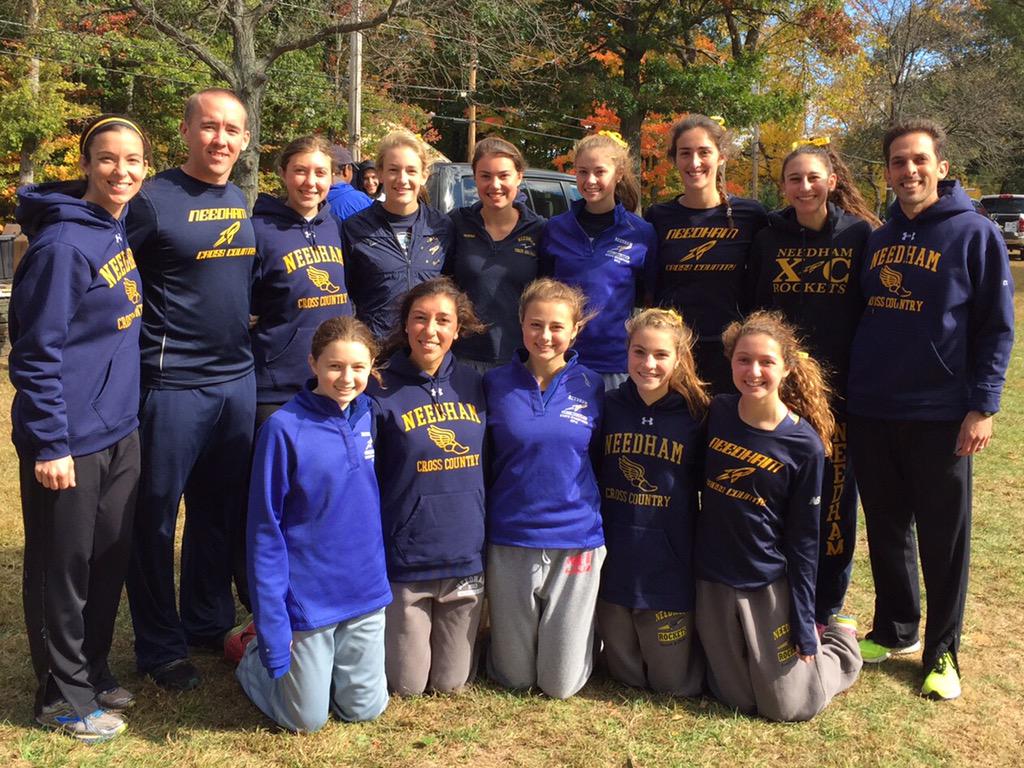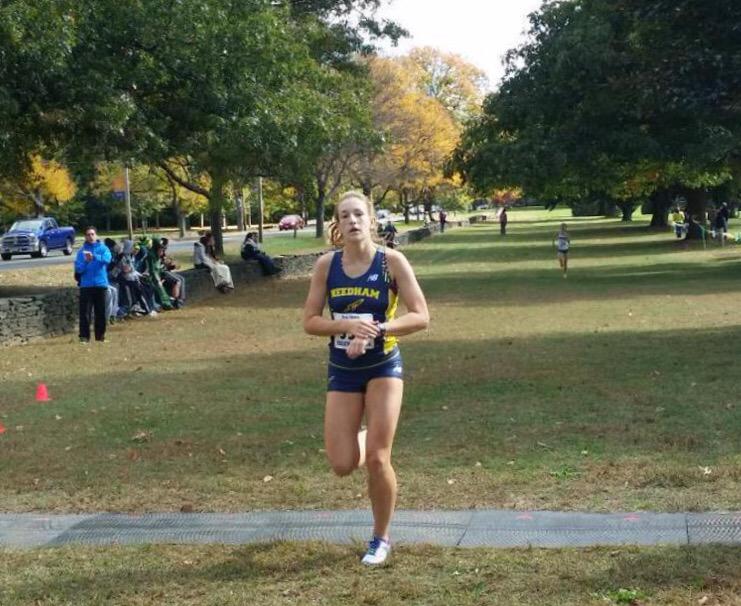 NHS

 Athletic Events Schedule 
10.19-10.25 
Home Varsity Events (All Other Home Events)
Away Varsity Events 
(All Other Away Events)
Home Varsity Night Events
Middle School Events
Girls Soccer "Pink Night"
| | | | | | | |
| --- | --- | --- | --- | --- | --- | --- |
| Day, Date | Start | Team(s) | H/A | Opponent(s)/Event | Location | Bus Depart |
| | | | | | | |
| Monday | | | | | | |
| 10/19/2015 | 3:30 PM | Girls MS Field Hockey | Away | Thurston MS | Thurston MS Westwood | 2:20 PM |
| 10/19/2015 | 3:45 PM | Boys JV Football | Away | Framingham HS | Framingham HS | 3:00 PM |
| 10/19/2015 | 3:45/4:00PM | Boys Fresh Soccer | Home | Framingham HS/Cohasset HS | Needham-High Rock/Conroy | |
| 10/19/2015 | 3:45 PM | Girls Fresh Soccer | Away | Framingham HS | Framingham HS | 3:00 PM |
| 10/19/2015 | 4:00 PM | Girls Fresh Field Hockey | Home | Cohasset HS | Needham/Pollard | |
| 10/19/2015 | 4:00/5:30PM | Girls V/JV Field Hockey | Home | Medfield Senior HS | Needham DeFazio #2 | |
| | | | | | | |
| Tuesday | | | | | | |
| 10/20/2015 | 3:30 PM | Girls MS Field Hockey | Home | Mnsr Haddad MS | Needham/Pollard | |
| 10/20/2015 | 3:45 PM | Boys Fresh Soccer | Home | Braintree HS | Needham/High Rock | |
| 10/20/2015 | 3:45 PM | Girls Fresh Soccer | Away | Braintree HS | Braintree HS | 2:45 PM |
| 10/20/2015 | 3:45/5:15PM | Girls V/Fr Field Hockey | Home | Weymouth HS | Needham DeFazio #2 | |
| 10/20/2015 | 4:00/5:15 PM | Girls V/JV/F Volleyball | Home | Weymouth HS | Needham HS | |
| 10/20/2015 | 4:30/6:00PM | Boys JV/V Soccer | Away | Weymouth HS | Weymouth/Legion Field | 3:15/4:00PM |
| 10/20/2015 | 5:30/7:15PM | Girls JV/V Soccer | Home | Weymouth HS "Pink Night" | Needham/Memorial | |
| 10/20/2015 | 7:00 PM | Girls Var Swimming | Home | Walpole HS | Babson College | |
| | | | | | | |
| Wednesday | | | | | | |
| 10/21/2015 | 3:30 PM | Girls MS Field Hockey | Away | Adams MS Holliston | Adams MS Holliston | 2:20 PM |
| 10/21/2015 | 3:45 PM | Coed MS Cross Country | Home | Wellesley MS | Needham/Pollard | |
| 10/21/2015 | 3:45 PM | Boys & Girls Cross Country | Away | Wellesley HS | Natick/Elm Bank | 2:45 PM |
| 10/21/2015 | 3:45 PM | Boys Fresh Soccer | Home | Norwood HS | Needham/High Rock | |
| 10/21/2015 | 4:00 PM | Girls Fresh Soccer | Away | Wayland HS | Wayland HS | 3:00 PM |
| 10/21/2015 | 4:00/5:15PM | Girls V/JV/Fr Volleyball | Away | Braintree HS | Braintree HS | 2:45 PM |
| | | | | | | |
| Thursday | | | | | | |
| 10/22/2015 | 3:45 PM | Girls V/JV Soccer | Home | Braintree HS | Cricket/DeFazio #1 | |
| 10/22/2015 | 3:45/5:15PM | Girls V/JV Field Hockey | Home | Braintree HS | Needham DeFazio #2 | |
| 10/22/2015 | 4:00/6:00PM | Boys JV/V Soccer | Away | Braintree HS | Braintree HS | 3:00/4:15 PM |
| 10/22/2015 | 4:00 PM | Girls Fresh Field Hockey | Away | Braintree HS | Braintree HS | 3:00 PM |
| | | | | | | |
| Friday | | | | | | |
| 10/23/2015 | 3:30 PM | Girls MS Field Hockey | Away | Weston MS | Weston MS | 2:20 PM |
| 10/23/2015 | 3:45 PM | Boys Fresh Soccer | Home | Medfield Senior HS | Needham/High Rock | |
| 10/23/2015 | 3:45 PM | Boys Fresh Football | Home | Brookline HS | Needham/Memorial | |
| 10/23/2015 | 3:45 PM | Girls Fresh Soccer | Home | Weymouth HS | Needham/Cricket | |
| 10/23/2015 | 4:00 PM | Boys Fresh Soccer | Away | Weymouth HS | Weymouth HS/Player Field | 3:00 PM |
| 10/23/2015 | 7:00 PM | Girls Var Swimming | Home | Newton North HS | Babson College | |
| | | | | | | |
| Saturday | | | | | | |
| 10/24/2015 | 10:00 AM | Boys Var Football | Away | Brookline HS | Brookline/Parsons | 8:15 PM |
| 10/24/2015 | 10:00 AM | Girls Var Cheerleading | Away | Brookline HS | Brookline/Parsons | 8:45 PM |
| 10/24/2015 | 5:30/7:30PM | Girls JV/V Soccer | Away | Acton-Boxborough RHS | Acton Boxborough HS | 4:15/5:45 PM |
| | | | | | | |
| Sunday | | | | | | |
| 10/25/2015 | | NO EVENTS SCHEDULED | | | | |
Follow us on Twitter @NHSRockets