NHS

 Athletics: Rockets Review

(10.5-10.12)




On Saturday, The Needham Soccer Club and NHS Soccer Alumni held a ceremony to honor legendary Boys Soccer Coach, Don Brock.  The highlight was the dedication of a brand new scoreboard on Brock Field!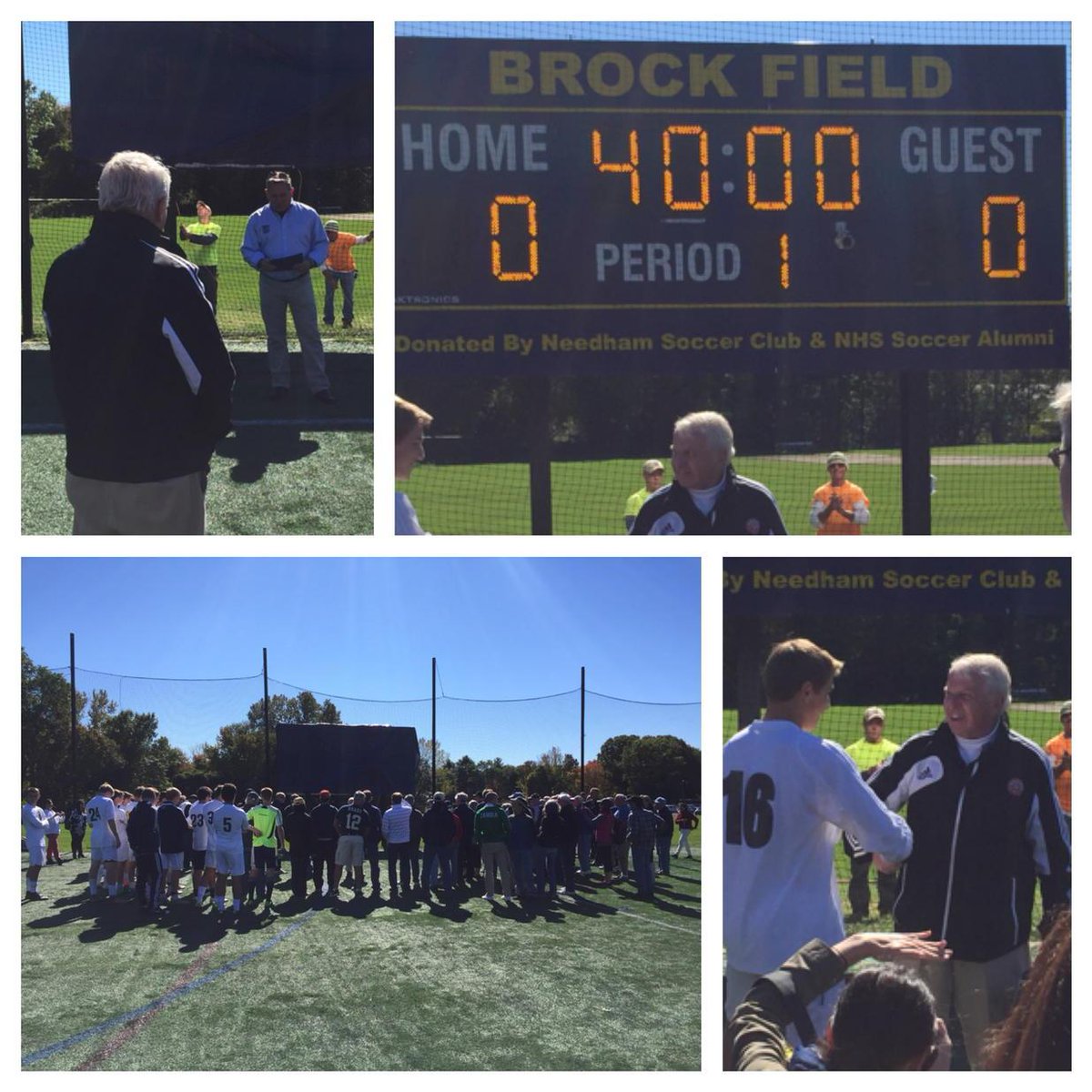 This week, Mike Hoban was named the new Varsity Boys Ice Hockey Coach. Coach Hoban has been the Varsity Assistant Coach for the last two seasons and is very familiar with the Rocket Program. Hoban played locally at St. Sebastian's and then went on to have an outstanding collegiate career at Babson College, where he was a two-time team MVP and served as captain during is senior season. Upon graduation, Coach Hoban played professionally in the FHL and ECHL, before moving into the coaching ranks, where in addition to his Needham responsibilities, he also coaches with the Greater Boston Junior Bruins and the Boston Brahmas.
Girls Swimming & Diving (5-2)  Rockets stay undefeated in the Bay State. Big Meet at Natick coming up on Friday!

10/6/2015 @ Norwood W 102-76
Girls Soccer (9-0-2)
Girls qualify for postseason tourny and crack the Top 10 in the Boston Globe Poll!
10/6/2015 vs Brookline T 0-0
10/8/2015 vs Milton W 3-0
Boys Soccer (8-1-3)  Rockets hold on to #1 in the State in the Boston Globe Rankings and have qualified for the State Tourny!
10/6/2015 @ Brookline W 3-0
10/10/2015 vs Newton South T 0-0  
Football (3-2)   3 in a row for the Rockets! Currently seeded 3rd in D2 South!  
10/9/2015 vs Weymouth W 21-10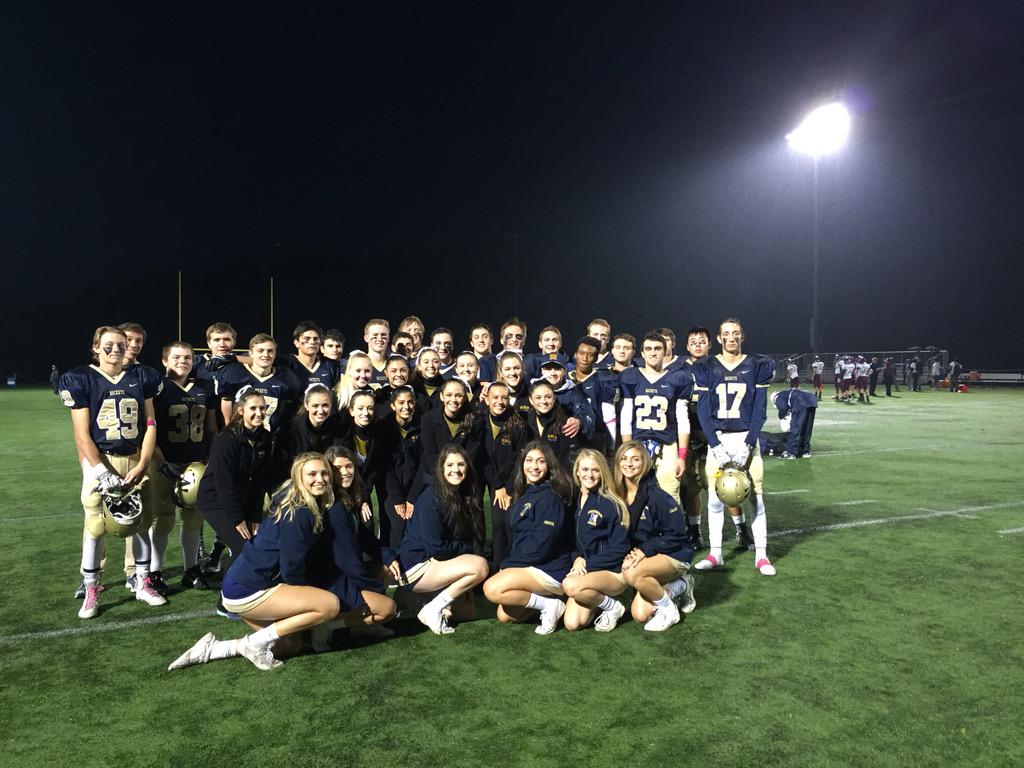 Senior Night!

Field Hockey (10-0-2)  Rockets beat opponents by a combined 20-1 this week as they clinch a spot in postseason!  Ranked #5 in latest Globe Poll

10/5/2015 @ Dover-Sherborn W 3-0
10/6/2015 vs Brookline W 8-0
10/8/2015 vs Milton W 8-0
10/10/2015 @ Dartmouth W 3-1
Boys Golf (4-7-1) Rockets finish in 2nd at BSC Championships.  Jo Jo Conry shoots 79 and earns a spot on the BSC All-Star Team!
10/5/2015 @ Natick L 98-81
10/6/2015 @ Walpole 117-98
10/8/2015 @ Newton North L 105-92
Girls Volleyball (6-5)
10/6/2015 vs Brookline L 3-1
10/8/2015 vs Milton L 3-2
10/9/2015 vs Mansfield W 3-1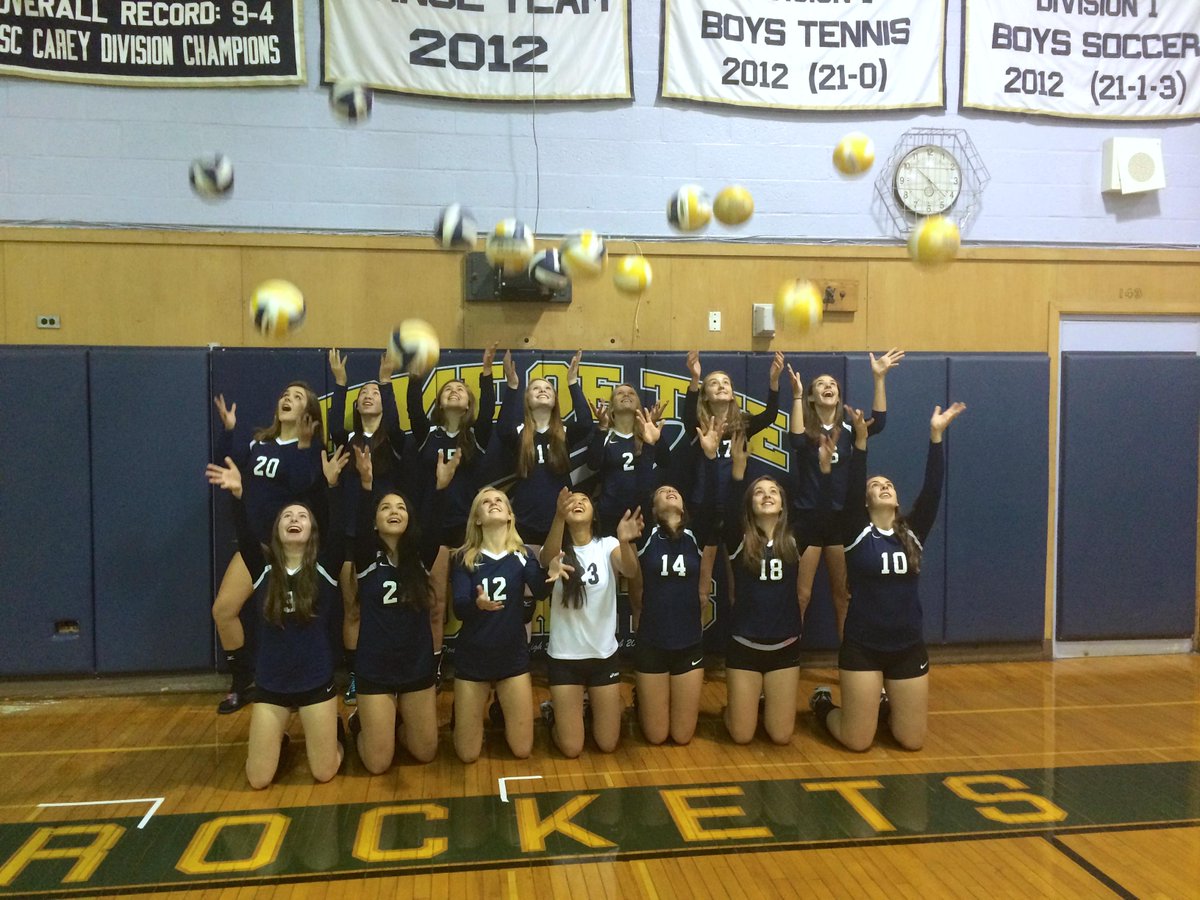 Rockets get 1st win in new Uni's!
Girls Cross Country (7-0)    Margie Cullen Finishes 18th at the Manhattan College Invitational against top competition in the Northeast!

10/7/2015  vs Weymouth 24-33
10/7/2015  vs Framingham 15-47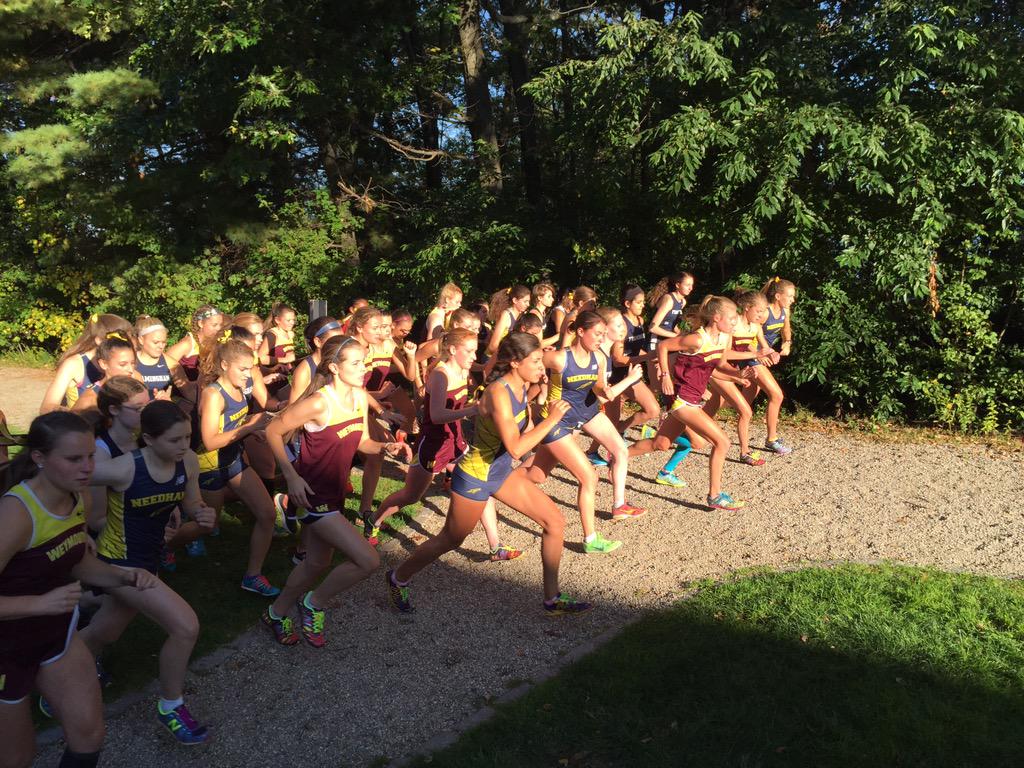 NHS

 Athletic Events Schedule 
10.13-10.18 
Home Varsity Events (All Other Home Events)
Away Varsity Events 
(All Other Away Events)
Home Varsity Night Events
Middle School Events
Bay State XC Invitational
| | | | | | | |
| --- | --- | --- | --- | --- | --- | --- |
| Day, Date | Start | Team(s) | H/A | Opponent(s)/Event | Location | Bus Depart |
| | | | | | | |
| Tuesday | | | | | | |
| 10/13/2015 | 4:00/5:15PM | Girls F/JV/V Volleyball | Away | Framingham HS | Framingham HS | 3:00 PM |
| 10/13/2015 | 3:30 PM | Girls MS Field Hockey | Home | Kennedy MS-Natick | Needham/Pollard | |
| 10/13/2015 | 3:45 PM | Boys V/JV Soccer | Home | Framingham HS | V-DeFazio #1/ JV-DeFazio #2 | |
| 10/13/2015 | 4:00 PM | Girls V/JV Soccer | Away | Framingham HS | Framingham HS | 2:45 PM |
| 10/13/2015 | 5:30/6:45 PM | Girls JV/V Field Hockey | Home | Framingham HS | Needham DeFazio #2 | |
| | | | | | | |
| Wednesday | | | | | | |
| 10/14/2015 | 3:30 PM | Boys Var Golf | Home | Brookline HS | Needham Golf Club | |
| 10/14/2015 | 3:30 PM | Girls MS Field Hockey | Home | Holliston MS | Needham/Pollard | |
| 10/14/2015 | 3:45 PM | Coed MS Cross Country | Away | Day School (Newton) | Day School (Newton) | 2:20 PM |
| 10/14/2015 | 3:45 PM | Girls FR Field Hockey | Away | Walpole HS | Walpole HS- upper field | 3:00 PM |
| 10/14/2015 | 3:45 PM | Boys & Girls Cross Country | Home | Natick HS | Needham/Cutler Park | |
| 10/14/2015 | 3:45 PM | Boys FR Soccer | Away | Brookline HS | Brookline/Brookline Ave | 3:00 PM |
| 10/14/2015 | 3:45 PM | Girls FR Soccer | Home | Brookline HS | Needham/Cricket | |
| | | | | | | |
| Thursday | | | | | | |
| 10/15/2015 | 3:30 PM | Boys Var Golf | Away | Wellesley HS | Nehoiden Golf Course (Wellesley) | 2:45 PM |
| 10/15/2015 | 3:30 PM | Girls MS Field Hockey | Away | Wellesley MS | Wellesley MS | 2:20 PM |
| 10/15/2015 | 3:45 PM | Coed MS Cross Country | Home | MS XC vs Oak Hill | Needham/Pollard | |
| 10/15/2015 | 3:45 PM | Boys V/JV Soccer | Home | Norwood HS | V-DeFazio #1/ JV- DeFazio #2 | |
| 10/15/2015 | 3:45 PM | Girls V/JV Soccer | Away | Norwood HS | Norwood/Fr Macs | 2:45 PM |
| 10/15/2015 | 3:45/5:15PM | Girls V/JV Field Hockey | Away | Norwood HS | Norwood HS | 3:00 PM |
| 10/15/2015 | 3:45 PM | Girls FR Field Hockey | Home | Norwood HS | Needham/Pollard | |
| 10/15/2015 | 4:00/5:15PM | Girls V/JV/F Volleyball | Away | Norwood HS | Norwood HS | 3:00 PM |
| | | | | | | |
| Friday | | | | | | |
| 10/16/2015 | 3:45 PM | Boys FR Football | Home | Framingham HS | Needham/Memorial | |
| 10/16/2015 | 3:45 PM | Boys FR Soccer | Away | Milton HS | Milton/Kelly | 3:00 PM |
| 10/16/2015 | 3:45 PM | Girls FR Soccer | Home | Milton HS | Needham/Cricket | |
| 10/16/2015 | 4:00/5:15PM | Girls V/JV/F Volleyball | Away | Newton South HS | Newton South HS | 3:00 PM |
| 10/16/2015 | 7:00 PM | Girls Var Swimming | Away | Natick HS | Keefe Tech | 5:15 PM |
| 10/16/2015 | 7:00 PM | Boys Var Football | Away | Framingham HS | Framingham/Bowditch | 5:00 PM |
| 10/16/2015 | 7:00 PM | Var Cheer | Away | Cheer at FB Game | Framingham/Bowditch | 5:45 PM |
| | | | | | | |
| Saturday | | | | | | |
| 10/17/2015 | 11:00 AM | Boys & Girls Cross Country | Away | Bay State XC Invitational | Stanley Park (Westfield) | 8:30 AM |
| | | | | | | |
| Sunday | | | | | | |
| 10/18/2015 | | NO EVENTS SCHEDULED | | | | |
Follow us on Twitter @NHSRockets