NHS Athletics: Rockets Review

1.17-1.22
Congratulations to Coach Tarabelli and all the Girls, as the NHS Girls Soccer Program won 
1st Place in the Making Strides Against Breast Cancer High School Challenge 
for the 3rd Consecutive Year!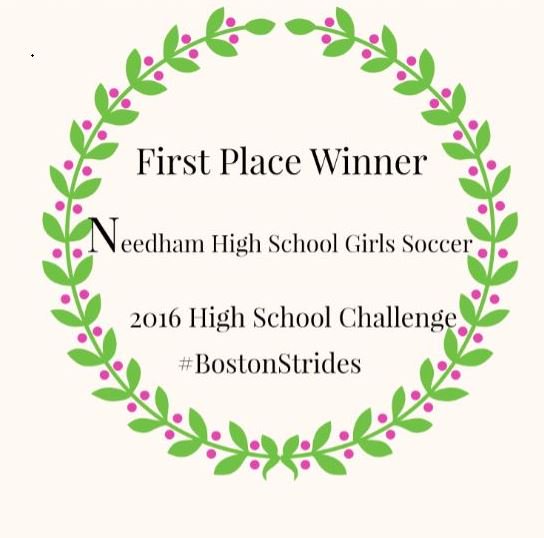 Wrestling (7-6)  
1/17/17 @ Brookline W 40-28  
1/21/17 @ Framingham L 43-23  
Girls Basketball (4-8) 
http://needham.wickedlocal.com/sports/20170117/needham-girls-basketball-using-month-of-january-as-measuring-stick?platform=hootsuite

1/17/17 @ Milton  L 45-39
1/20/17 vs Newton North L 
Boys Basketball (10-0)  Rockets #5 in EMASS, have qualified for postseason play!
http://massprepstars.com/news/video-shaugnessy-leads-needham-to-ot-win-over-newton-north#.WILOrjHEZgc.twitter
http://www.bostonherald.com/sports/high_school/2017/01/schools_needham_works_overtime_to_beat_newton_north_in_a_boys_basketball#.WINJFERdNbQ.twitter
http://www.bostonherald.com/sports/high_school/high_school_insider/2017/01/high_school_boys_basketball_boston_herald_emass_top_0#.WIS-BUs2hD0.twitter
1/17/17 vs Milton W 68-35
1/20/17 vs Newton North W 59-52 OT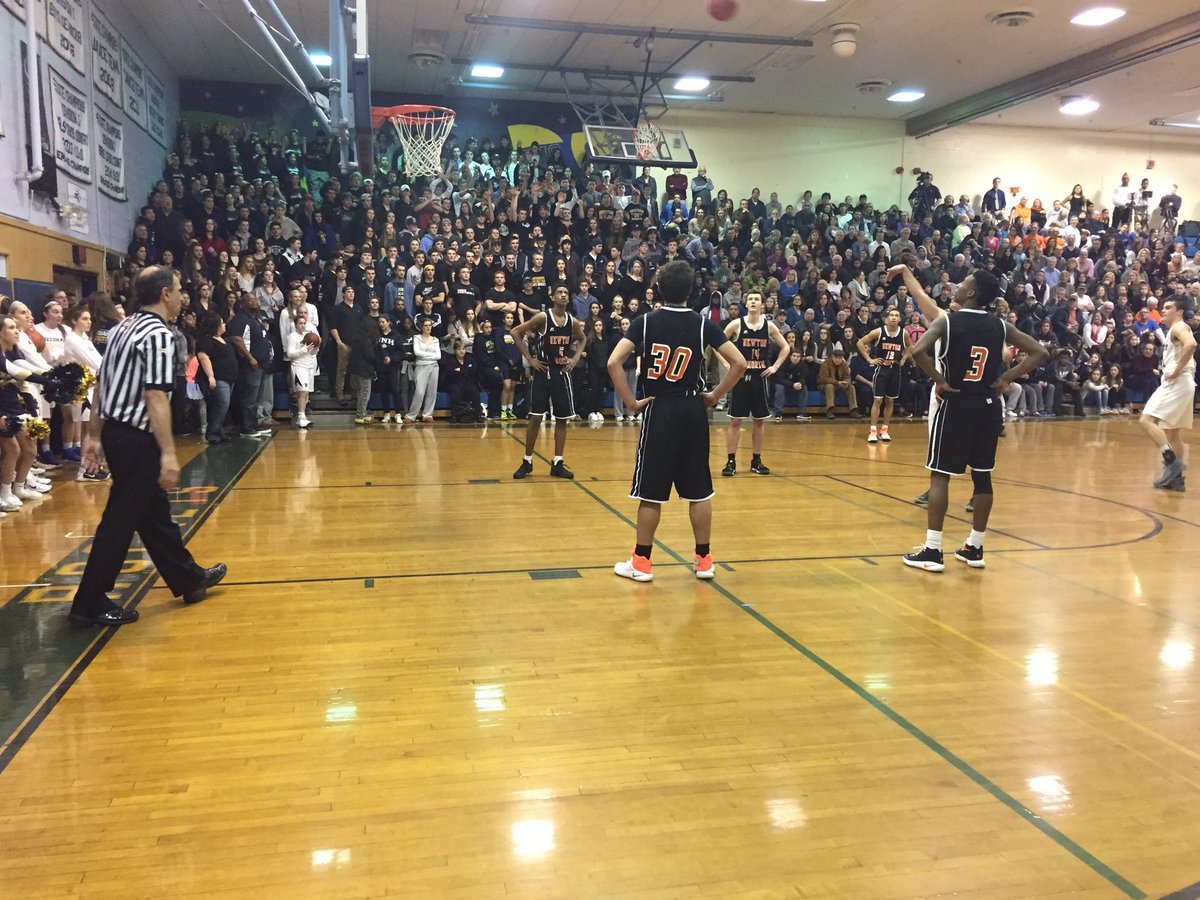 Brandon Monheimer hit clutch FT's in the win over NN
Boys Ice Hockey (5-5-1) Back to Back comeback wins for the Rockets has them back to .500!
1/18/17 vs Milton W 5-3 
1/21/17 vs Newton North W 4-1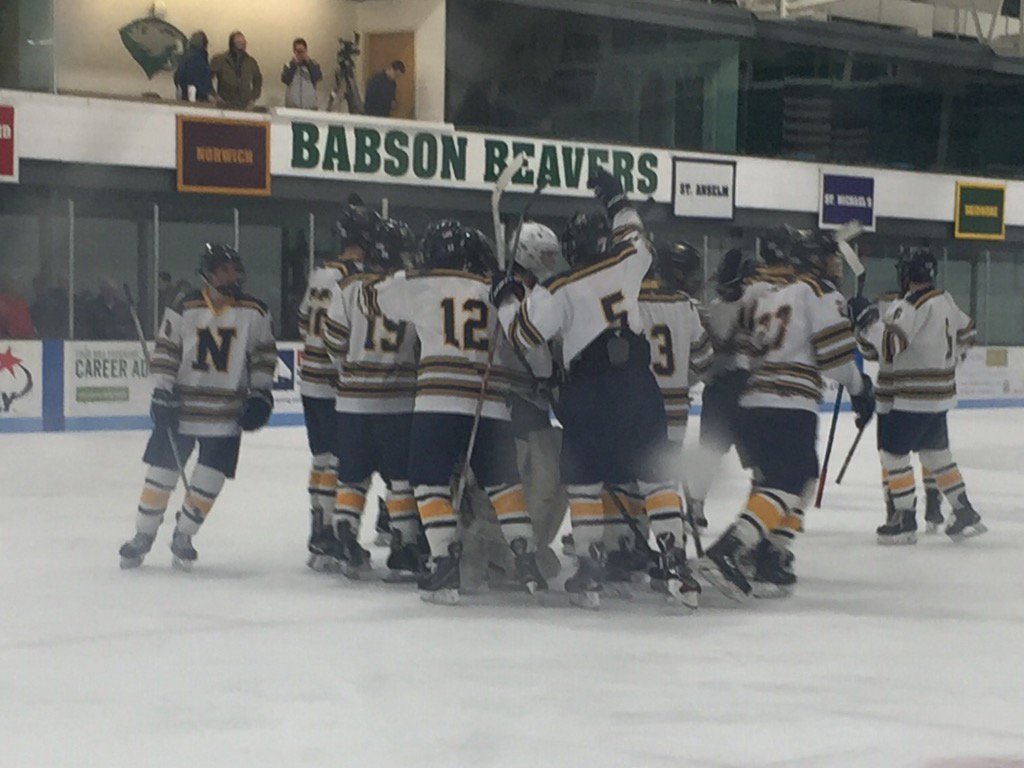 Rockets celebrate a comeback win over Milton!
Girls Ice Hockey (11-0-1) Rockets continue to pull out impressive wins as they qualify for the tournament!

http://www.bostonherald.com/sports/high_school/high_school_insider/2017/01/high_school_girls_hockey_needham_explodes_in_the#.WIB81MY0tf0.twitter

1/21/17 @ Newton North W 4-0  
1/22/17 @ Longmeadow W 1-0
Boys Swimming & Diving (6-0) 

1/17/17 vs Newton North W 130-55
1/20/17 vs Framingham W 123-63
-From Coach Cole

The Boys Swimming and Diving Team moved to 6-0 with two strong wins last week against Newton North and Framingham.  

On Friday

, the team had 39 season best swims and 11 Sectional or State qualifying swims.  Junior Zibing Zhang won the 200 IM and 500 freestyle in State qualifying times.  Sophomore Henry Keegan was also a double-event winner in the 200 freestyle and 100 breaststroke, both in sectional qualifying times.  Senior Captain Jack Higgins, already owner of the school record in the 100 breaststroke, won the 100 freestyle in the 4th fastest time in school history.  
Junior Sergey Sonkin was first in the 100 butterfly (Sectionals) and second in the 50 freestyle (States).    Sophomore Ben Shapiro won diving with a sectional qualifying score and classmate Andrei Treil won the 100 backstroke with a sectional qualifying time.  Other sectional qualifying swims were posted by senior Nick Lombardo in the 50 free, junior Eric Zu in the 100 free, and Andrei Treil in the 200 IM.  
The team goes against Brookline 

on Tuesday

 (at BHS 

4:00

) and Wellesley 

on Friday

 (at Babson College 

7:00

) in its quest to improve upon last year's 7-1 record.  
Girls Indoor Track (3-1) 
1/19/17 @ Braintree  W 67-33
Boys Indoor Track (2-2)  
1/19/17 @ Braintree  W 75-21  Sr Captain Steve Flanagan broke a 46 year old school record in the Mile in a time of 4:21.94!
Rockets newest record holder in the Indoor Mile!
Gymnastics (2-1)
http://needham.wickedlocal.com/sports/20170116/needham-gymnastics-faces-early-tough-test?platform=hootsuite

1/17/17 vs Norwood  W 125.6-115.6
NHS

 Athletic Events Schedule 
1.23-1.29
Home Varsity Events (All Other Home Events)
Away Varsity Events 
(All Other Away Events)
Home Varsity Night Events
Middle School Events
MSTCA Indoor Track Invitational
| | | | | | | |
| --- | --- | --- | --- | --- | --- | --- |
| Day, Date | Start | Team(s) | H/A | Opponent(s)/Event | Location | Bus Depart |
| | | | | | | |
| Monday | | | | | | |
| 1/23/2017 | 4:15 PM | Girls JV Ice Hockey | Away | Framingham HS | Loring Rink | 3:00 PM |
| | | | | | | |
| Tuesday | | | | | | |
| 1/24/2017 | 3:45 PM | Boys FR Basketball | Away | Norwood HS | Norwood HS | 2:45 PM |
| 1/24/2017 | 3:45 PM | Girls FR Basketball | Home | Norwood HS | NHS A Gym | |
| 1/24/2017 | 4:00 PM | Boys Var Swimming | Away | Brookline HS | Brookline HS | 2:45 PM |
| 1/24/2017 | 4:30 PM | Girls Var Gymnastics | Home | Wellesley HS | NHS B Gym | |
| 1/24/2017 | 5:00/6:30PM | Boys JV/V Basketball | Away | Norwood HS | Norwood HS | 3:45 PM |
| 1/24/2017 | 5:00/6:30PM | Girls JV/V Basketball | Home | Norwood HS | NHS A Gym | |
| | | | | | | |
| Wednesday | | | | | | |
| 1/25/2017 | 3:45/4:45PM | Girls/Boys MS Basketball | Away | Wellesley MS 2 | Wellesley MS | 2:35 PM |
| 1/25/2017 | 4:00 PM | Boys Var Ice Hockey | Away | Norwood HS | Badjko | 2:45 PM |
| 1/25/2017 | 4:00 PM | Boys & Girls JV Indoor Track | Away | JV Meet | Newton North HS | 3:00 PM |
| 1/25/2017 | 4:00 PM | Girls & Boys Var Skiing | Home | Ski East Races | Blue Hills | |
| 1/25/2017 | 6:00 PM | Girls Var Ice Hockey | Home | Norwood HS | Babson College | |
| 1/25/2017 | 7:00 PM | Boys Var Wrestling | Away | Norwood HS | Norwood HS | 5:30 PM |
| | | | | | | |
| Thursday | | | | | | |
| 1/26/2017 | 3:45/4:45PM | Girls/Boys MS Basketball | Away | Weston MS | Weston MS | 2:35 PM |
| 1/26/2017 | 4:30 PM | Boys & Girls Indoor Track | Away | Weymouth HS | Reggie Lewis | 3:00 PM |
| 1/26/2017 | 7:00 PM | Girls Var Gymnastics | Away | Natick HS | Gymnastics Express (Natick) | 5:15 PM |
| 1/26/2017 | 8:00 PM | Boys JV Ice Hockey | Home | Norwood HS | Boch Ice Rink | |
| | | | | | | |
| Friday | | | | | | |
| 1/27/2017 | 3:45 PM | Boys FR Basketball | Away | Framingham HS | Framingham HS | 3:00 PM |
| 1/27/2017 | 3:45 PM | Girls FR Basketball | Home | Framingham HS | NHS A Gym | |
| 1/27/2017 | 5:00 PM | Girls JV Ice Hockey | Home | Ursuline Academy | Cleveland Circle | |
| 1/27/2017 | 5:00/6:30PM | Boys JV/V Basketball | Away | Framingham HS | Framingham HS | 3:45 PM |
| 1/27/2017 | 5:00/6:30PM | Girls JV/V Basketball | Home | Framingham HS | NHS A Gym | |
| 1/27/2017 | 7:00 PM | Boys Var Swimming | Home | Wellesley HS | Babson College | |
| | | | | | | |
| Saturday | | | | | | |
| 1/28/2017 | 9:00 AM | Girls & Boys Indoor Track | Away | MSTCA Invitational | Reggie Lewis | 7:30 AM |
| 1/28/2017 | 5:10 PM | Boys Var Ice Hockey | Away | Framingham HS | Loring Rink | 3:45 PM |
| 1/28/2017 | 8:30 PM | Girls Var Ice Hockey | Home | Framingham HS | Babson College | |
| | | | | | | |
| Sunday | | | | | | |
| 1/29/2017 | | NO EVENTS | | | | |
Follow us on Twitter @NHSRockets