Cozy Mystery
Date Published: October 3, 2017
Publisher: Hibbert & Stiles Publishing Inc.
Beware of all that goes bump in the night…
Sean and Sara McKinley are excited about the haunted house they've set up as a Halloween charity fund-raiser, but things take a ghoulish turn when the reporter covering their story is found dead. With the media keeping mum about how she died, Sara's curiosity is piqued, and she convinces Sean to take on the investigation through their PI firm.
But this case is not without its challenges. The police are actively investigating it, as well, and it's not even clear that the woman was murdered. It will take a little cloak-and-dagger, dress-up, and finesse for the McKinleys to get to the bottom of it, but they aren't the kind to give up.
As they troll for leads and work through the skeletons in the reporter's closet, they unearth a few suspects, but they'll need to carve out the whole truth if they're going to find her killer. If they do so fast enough, there might even be time for a little trick-or-treating.
Review Tour - October 3 - October 14
October 3 - RABT Book Tours - Kick Off
October 3 - Adventures Thru Wonderland
October 4 - Bound 4 Escape
October 5 - Texas Book Nook
October 6 - Queen of All She Reads
October 9 - Momma and Her Stories 
October 10 - J Bronder Book Reviews
October 10 - On a Reading Bender
October 11 - A Life Through Books*
October 12 - My Reading Addiction
October 13 - Caroline Clemmons
October 14 - The Indie Express
October 14 - RABT Reviews - Wrap Up
Author Bio
CAROLYN ARNOLD is an international bestselling and award-winning author, as well as a speaker, teacher, and inspirational mentor. She has four continuing fiction series—Detective Madison Knight, Brandon Fisher FBI, McKinley Mysteries, and Matthew Connor Adventures—and has written nearly thirty books. Her genre diversity offers her readers everything from cozy to hard-boiled mysteries, and thrillers to action adventures.
Both her female detective and FBI profiler series have been praised by those in law enforcement as being accurate and entertaining, leading her to adopt the trademark: POLICE PROCEDURALS RESPECTED BY LAW ENFORCEMENT™.
Carolyn was born in a small town and enjoys spending time outdoors, but she also loves the lights of a big city. Grounded by her roots and lifted by her dreams, her overactive imagination insists that she tell her stories. Her intention is to touch the hearts of millions with her books, to entertain, inspire, and empower.
She currently lives just west of Toronto with her husband and beagle and is a member of Crime Writers of Canada and Sisters in Crime.
Contact Information
Website: http://carolynarnold.net/
Facebook: https://www.facebook.com/AuthorCarolynArnold
Twitter: https://twitter.com/Carolyn_Arnold
Blog: http://carolynarnold.net/blog-posts/
Pinterest: https://www.pinterest.com/Carolyn_Arnold/
Goodreads: https://www.goodreads.com/author/show/4893460.Carolyn_Arnold
Purchase Links
Amazon: http://amzn.to/2u1q0By
Barnes and Noble: http://www.barnesandnoble.com/s/2940154707838
Kobo: http://store.kobobooks.com/Search/Query?fcmedia=Book&query=9781988353609
iBooks: https://itunes.apple.com/us/book/id1258831056
Giveaway
$15.00 USD PayPal to 1 contestant as well as 1 host.
Code:
<a class="rcptr" href="http://www.rafflecopter.com/rafl/display/40826401698/" rel="nofollow" data-raflid="40826401698" data-theme="classic" data-template="" id="rcwidget_ah95h7o0">a Rafflecopter giveaway</a>
<script src="https://widget-prime.rafflecopter.com/launch.js"></script>
Link:
http://www.rafflecopter.com/rafl/share-code/NDA4MjY0MDFhMDY3NGJmNzk2NDA5M2VhM2I4M2I2OjY5OA==/?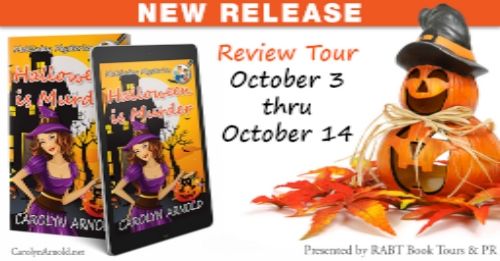 <a href="https://sites.google.com/a/myaddictionisreading.com/2017-tours/carolyn-arnold-1">
<img src="http://i1249.photobucket.com/albums/hh501/myreadingaddiction/bc094cfa-d6c2-459b-9ef3-f9bf4157c87d_zpsy7izcxmz.jpg" width="400" height="209"></a>