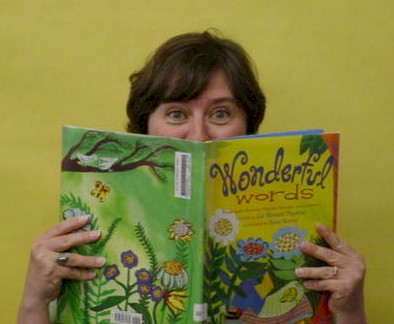 Mrs. Antoniewicz and Mrs. Wilmot welcome you to the VES Media Center and Library's Home Page.  Here you will find all the web sites, PowerPoints, documents, etc. that you will need doing the year.
The Village Elementary School Library is filled with reading possibilities for your child. Hundreds of just-right books are awaiting the students who need to know everything about snakes…or starfish, football…or ballet, Wimpy Kid …or 39 Clues. Beginning readers, fluent readers and everyone in between can find books here. Browsers are welcome. Each library session the students are expected to explore the collection and select one or two books. They also have written work to complete. Students can also visit in the morning to return books and check out new ones. The library program at Village combines literature, reading enrichment, library skills, and information skills. In the third and fourth grade, students read books for enjoyment and to locate information. They use Destiny our on-line catalog to find books on topics of interest to them. They use on-line databases to search for answers to factual questions. Students in both grades will complete beginning research papers in the library. They will be taught to use an index, to take notes, to organize materials, and to cite sources used for their research. Whenever possible we try to find ways to blend the library curriculum into the classroom curriculum so students make useful and relevant connections.
MTSD Media Center Mission Statement
The mission of the Montgomery Township School District Media Center Program is to provide ethical and informative instruction that equips students with life-long learning skills delivered in an environment that optimizes services to support and enhance 21st century teaching, learning, and literacy.
Goals
The mission is achieved by providing:
Quality, current resources that meet the needs of a variety of learners in a variety of formats.
Equitable access to reading and information.
Skills to locate, select and evaluate materials for purposeful learning.
Information in small group, point of need, and large group situations.  
Opportunities for students to recognize when information is needed and the ability to locate, evaluate, and use effectively and ethically.
VES
Consult professional journals and list-serves in order to locate and provide up-to-date materials and resources for students and staff.

Provide cycle instructional lessons that include the use of databases, websites, encyclopedias, OPAC, and other various library materials and resources.

Introduce students to skills that include how to locate information within the library, how to take notes, how to paraphrase, and how to organize the information, and how to cite and evaluate sources.

Meet the needs of students and staff in order to support the curriculum.

Enhance the curriculum with music, storytelling, and the enjoyment of reading.
10 Ways to Show Good Character at the Library
1.  CARING
Treat books and other materials so they do not get damaged.
2.  FAIRNESS
Patiently wait your turn to talk to a librarian or to check out books.
3.  RESPECT
Speak quietly so you don't disturb people who are reading or studying.
4.  RESPONSIBILITY
Obey library rules about food, drinks, using computers, and other behaviors.
5.  TRUSTWORTHINESS
Return library books and other materials on time.
6.  CITIZENSHIP
Feel proud of yourself and how well you demonstrate the pillars of character while in the library.
7.  SPORTSMANSHIP
Work quietly together as you help each other find and use library resources.
8.  LEADERSHIP
Model appropriate behavior when in the library.
9.  FRIENDSHIP
Treat each other and the books like you would like to be treated or have your books treated. 
10.  HONESTY
Honesty is ALWAYS the best policy.